PHOTOS
Amy Schumer Shares Graphic Details Of Her 'Scary' C-Section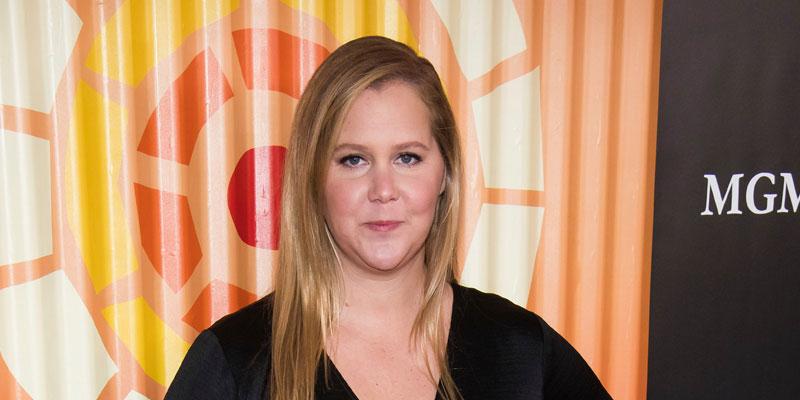 Amy Schumer opened up about her "scary" Caesarean section on a new episode of the Informed Pregnancy and Parenting podcast. The comedian got candid about her difficult pregnancy and her decision to forgo having a vaginal birth at a birthing center in favor of a hospital delivery.
Article continues below advertisement
"I was throwing up through the first hour of my C-section. It's supposed to take about an hour and a half — mine took over three hours because of my endometriosis, and that was really scary," she explained. The Trainwreck star revealed that her doctors were "amazed" she was able to carry to carry her child given how severe her endometriosis was.
According to the Mayo Clinic, endometriosis is an often painful disorder in which tissue similar to the tissue that normally lines the inside of your uterus — the endometrium — grows outside your uterus. Endometriosis most commonly involves your ovaries, fallopian tubes and the tissue lining your pelvis and frequently causes fertility problems.
Article continues below advertisement
Amy also suffered from hyperemesis gravidarum — more commonly known as severe morning sickness — throughout her pregnancy. On the day of her birth in May, Amy realized that giving birth in the hospital was a safer option. "It was a rainy Sunday and I woke up vomiting and was like the sickest I'd been the whole time. And I was like, 'I can't do this anymore.' I was so big and I was so miserable and couldn't keep anything down," she recalled.
Luckily, having her husband Chris Fischer by her side for support during her difficult C-section helped to calm her nerves. "It was kind of brutal … But Chris was so great. We just stared in each other's eyes and he just held me there. Then they let me hold Gene for a good amount of time. I got to see him and hold him," she gushed.
Article continues below advertisement
Amy admitted that becoming a mother made her difficult pregnancy and delivery all worth it. "I had a fresh C-section which had complications but I was just so happy. I mean, other than just having a baby, which a couple of people told me the day you give birth is the best day of your life, and that was true for me, but that relief," she said.
She continued, "Giving birth is the most terrifying thing you'll ever do that's completely worth it. Having a C-section was … my pregnancy was so hard, I was just very ready to meet my son."
Article continues below advertisement
What do you think of Amy speaking so candidly about her difficult delivery? Sound off in the comments below!