PHOTOS
Amy Schumer Reveals She Has Started IVF To Give Son Gene A Sibling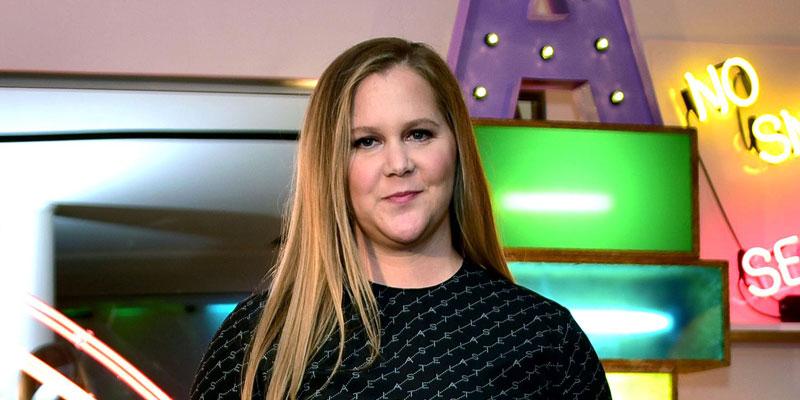 Amy Schumer took to Instagram on Thursday, January 9 and revealed that she had started the process of In vitro fertilization in hopes of giving son Gene a sibling. The comedian asked her fans that have gone through IVF to share their experiences and advice with her, and admitted that she was feeling "really run down and emotional."
Article continues below advertisement
Amy, 38, shared a photo of her bruised belly and Cesarean-section scar while opening up about her struggles with the process. "I'm a week into IVF and feeling really run down and emotional. If anyone went through it and if you have any advice or wouldn't mind sharing your experience with me please do. My number is in my bio. We are freezing my eggs and figuring out what to do to give Gene a sibling," she wrote.
"I feel for you. My hubby and I are going to be going this route as well to add to our family. All the best to you and the family," one fan wrote in the comments section of her post. "Wow you are amazing to go throw such a tough pregnancy then right into IVF. Just wow," another person added. "Have been through this multiple times myself. Best advice is to just think about the outcome. The pain gets worse from the injections but luckily it is only a few weeks. I did 5 rounds, two fresh and three frozen. Freeze as many eggs as you can and on implantation, implant multiple embryos. Good luck hun!" a third fan advised.
Article continues below advertisement
According to the Mayo Clinic, endometriosis is an often painful disorder in which tissue similar to the tissue that normally lines the inside of your uterus — the endometrium — grows outside your uterus. Endometriosis most commonly involves your ovaries, fallopian tubes and the tissue lining your pelvis and frequently causes fertility problems.
Article continues below advertisement
She also went into detail about the reasons why she decided to forgo having a vaginal birth at a birthing center in favor of a hospital delivery.
"I was throwing up through the first hour of my C-section. It's supposed to take about an hour and a half — mine took over three hours because of my endometriosis, and that was really scary," she said. "It was kind of brutal … But Chris was so great. We just stared in each other's eyes and he just held me there. Then they let me hold Gene for a good amount of time. I got to see him and hold him," she added.
Article continues below advertisement
What do you think of Amy starting the IVF process? Sound off in the comments below!