PHOTOS
Anna Duggar Reveals Son Mason's Devastating Diagnosis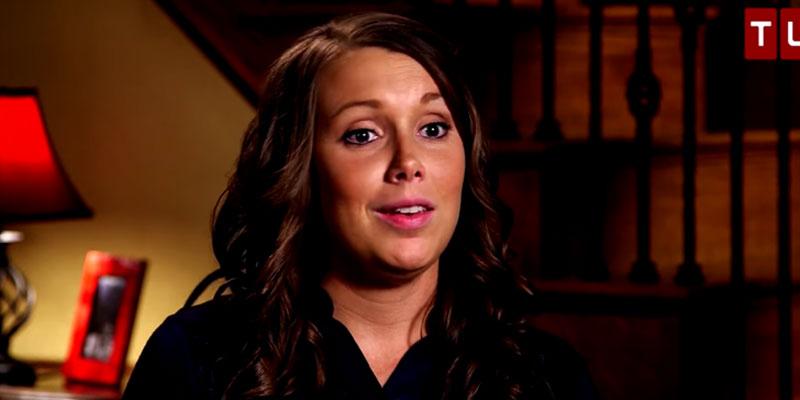 Josh Duggar's wife Anna has been through a lot the past few years, but the mom of five found herself faced with yet another challenge when her youngest child, her son Mason, was given a devastating diagnosis.
Article continues below advertisement
In an Instagram post, Anna revealed that her nearly one-year-old son was diagnosed with a milk protein allergy—and it took lots of difficult trial and error to uncover it.
Article continues below advertisement
"Allergies showed up at 2 weeks, and caused us to switch to formula while momma cut dairy and other potential allergy causing foods out of my diet (i.e. gluten, corn, soy, eggs, nuts, chicken, & nightshade foods)," Anna wrote.
"Thankfully as we added things back into my diet we discovered Mason was only allergic to dairy, and by January he was back to 100% nursing and thriving — reaching 20lbs at 6 months!" she shared.
Article continues below advertisement
Anna admitted it was not an easy journey, calling it a "a mountain that seemed impossible." She credited "hard work" and "God's grace" with helping her get through the challenging time.
Now that she knows what her son can't eat, Anna is working on getting creative with recipes—like dairy-free pancakes and pizza! "Pancakes for a Saturday brunch may seem ordinary, but today at our house it is a big deal! It is Mason's first time to have (dairy-free) pancakes!" she celebrated in this post.
As Duggar fans know, Anna has had to face more than a few challenges in recent years. In 2015, a police report was leaked alleging that Josh had molested five girls, including some of his own sisters. That same year, Josh admitted he cheated on his wife via the infidelity website Ashley Madison. Anna stayed with Josh despite the scandals, and the two welcomed Mason in September 2017.