PHOTOS
Anna Faris Says Director 'Slapped' Her Butt While She Was Filming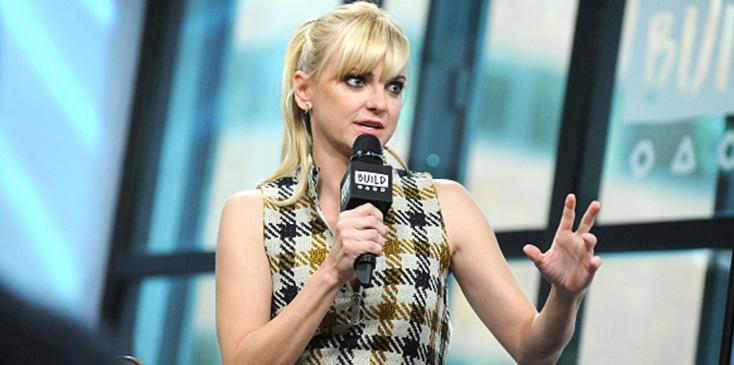 Article continues below advertisement
"I was doing a scene where I was on a ladder and I was supposed to be taking books off a shelf and he slapped my a-- in front of the crew so hard," she said. "And all I could do was giggle."
She added that no one else on set did anything, either. "I remember looking around and I remember seeing the crew members being like, 'Wait, what are you going to do about that? That seemed weird.' And that's how I dismissed it," she said. "I was like, 'Well, this isn't a thing. Like, it's not that big of a deal. Buck up, Faris. Like, just giggle.' But it made me feel small. He wouldn't have done that to the lead male."
Article continues below advertisement
Anna was discussing the topic of sexual harassment and abuse in the workplace with actress Arielle Kebbel. "We're conditioned to giggle," Anna said of her uncomfortable incident on set. "But also, if we were to do anything else, we'd be labeled a bitch or difficult. That would be the best of circumstances. I guess what I do is I laugh. It puts everyone at ease. That's the defense mode you go into."
She also shared the story of how she got the role in that particular film. "I remember that same director telling my agent, who told me, that I had great legs and that was one of the reasons that I got hired," Anna recalled.
Article continues below advertisement
"And listen, that's a f—ing great compliment," she continued. "I like my legs. But that sort of informed my whole experience with that whole project. I don't think the male lead got hired because he had great legs. Therefore I felt like I'm hired because of these elements — not because of talent."
What do you think about Anna's awful experience on set? Sound off in the comments!