PHOTOS
Anna Wintour Tells Kim Kardashian And Kanye West To Keep North Away From Fashion Week!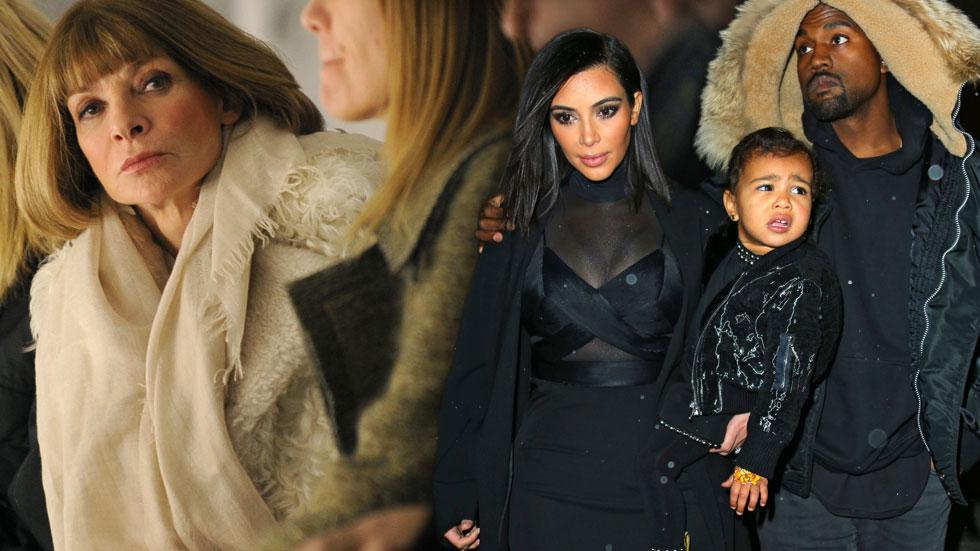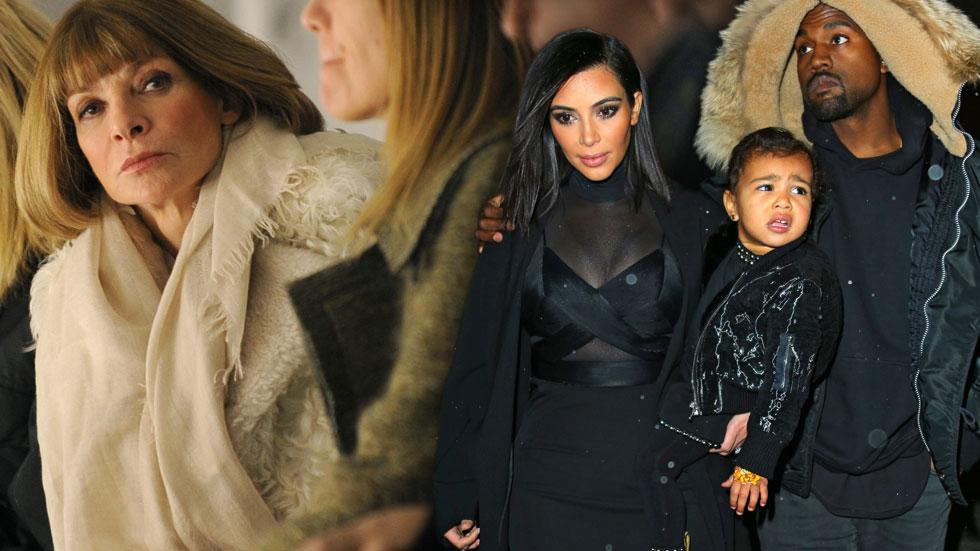 North West is an extremely adorable baby, no one is denying that. But Anna Wintour thinks that maybe Fashion Week isn't the best venue for her...
Article continues below advertisement
Kim Kardashian and Kanye West take their baby North West to the Alexander Wang show in NYC on Valentine's Day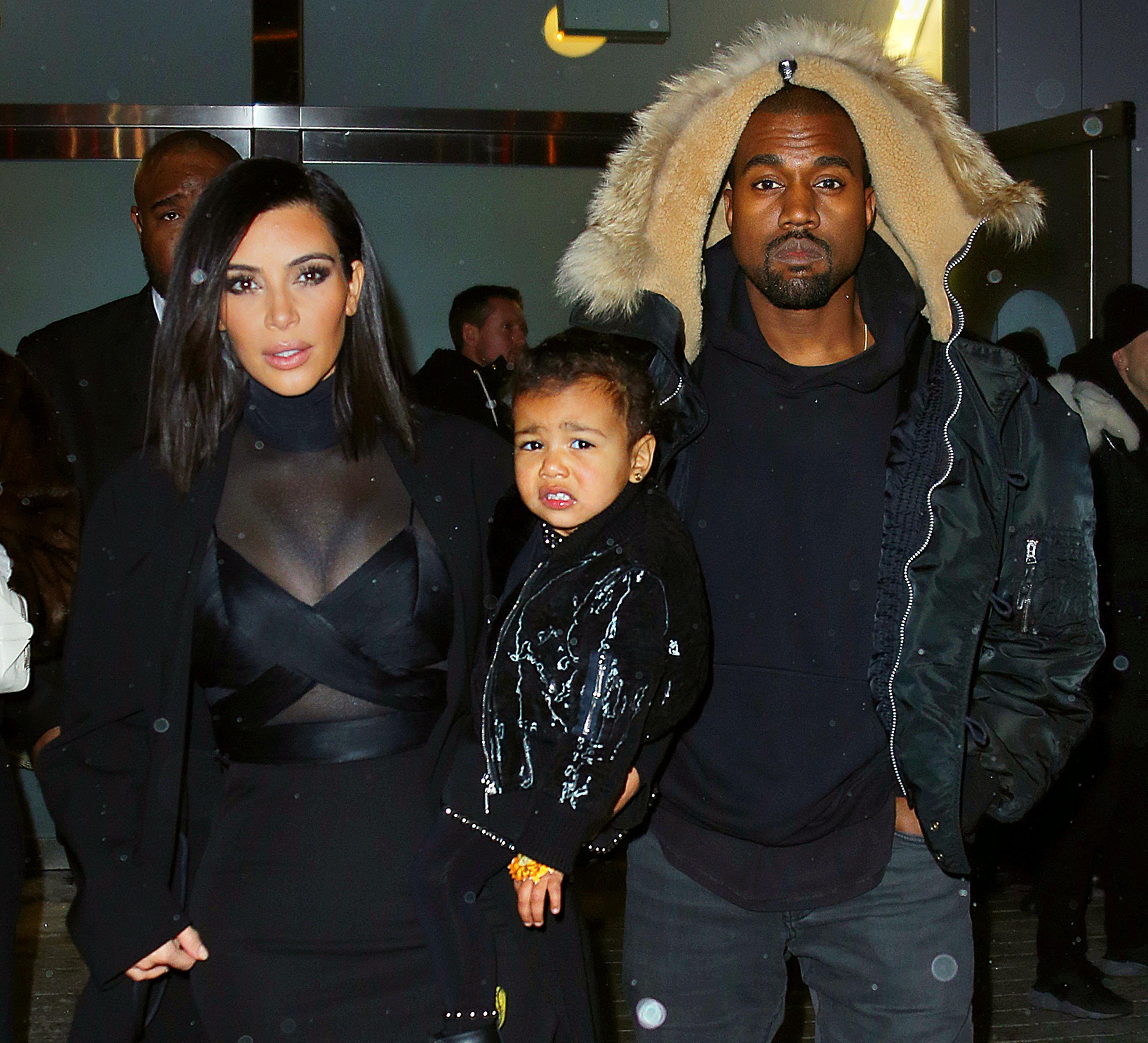 Kim Kardashian reps camo print for an outing with North West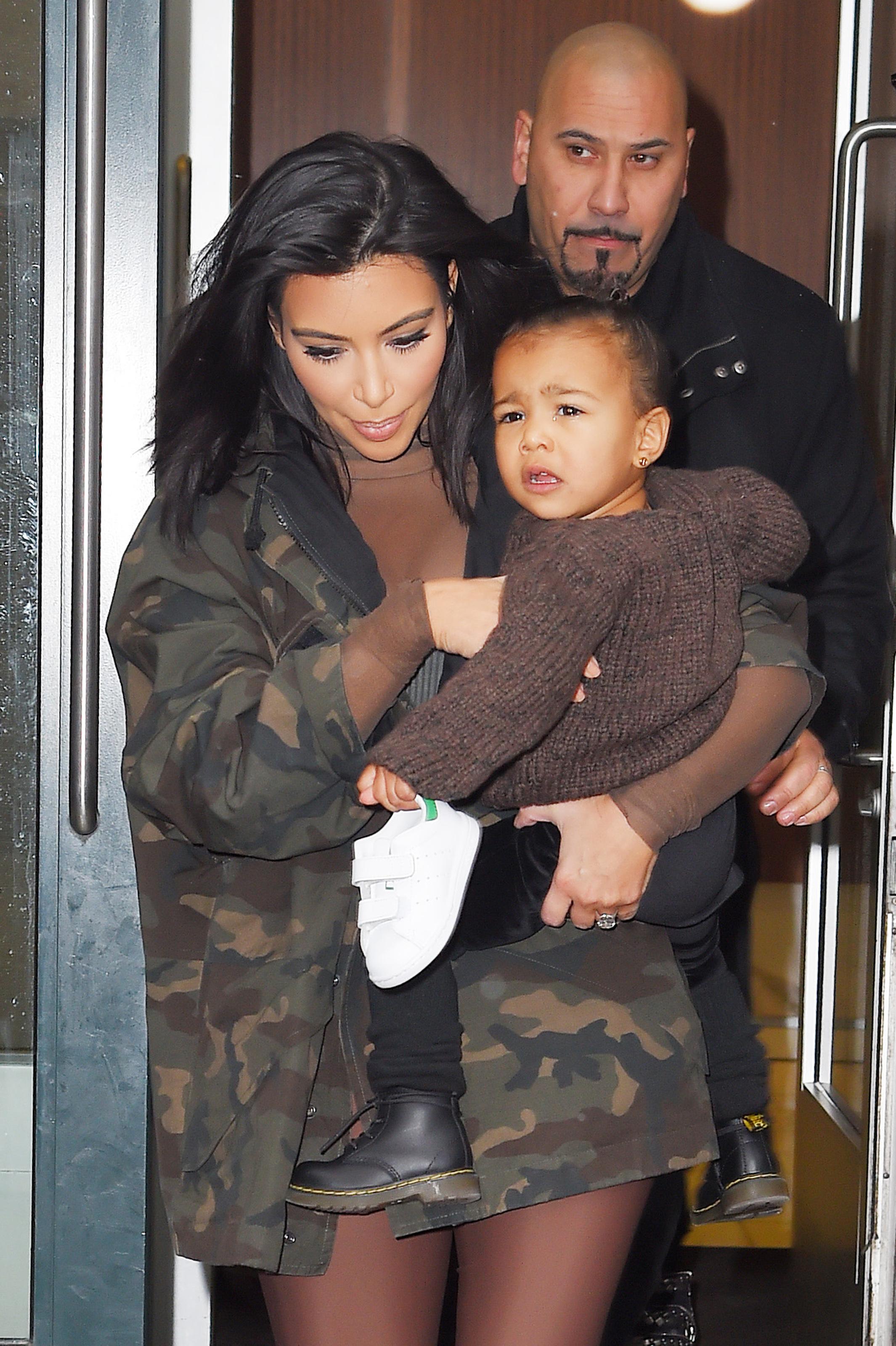 According to reports, "Nori's face in most of the photos says it all," says a source. "She is frowning, almost terrified, and some of the photos that were deleted had her hysterically crying. She was exhausted."
Article continues below advertisement
Kim Kardashian wears a sheer body suit designed by Kanye with baby North West at his fashion show NYC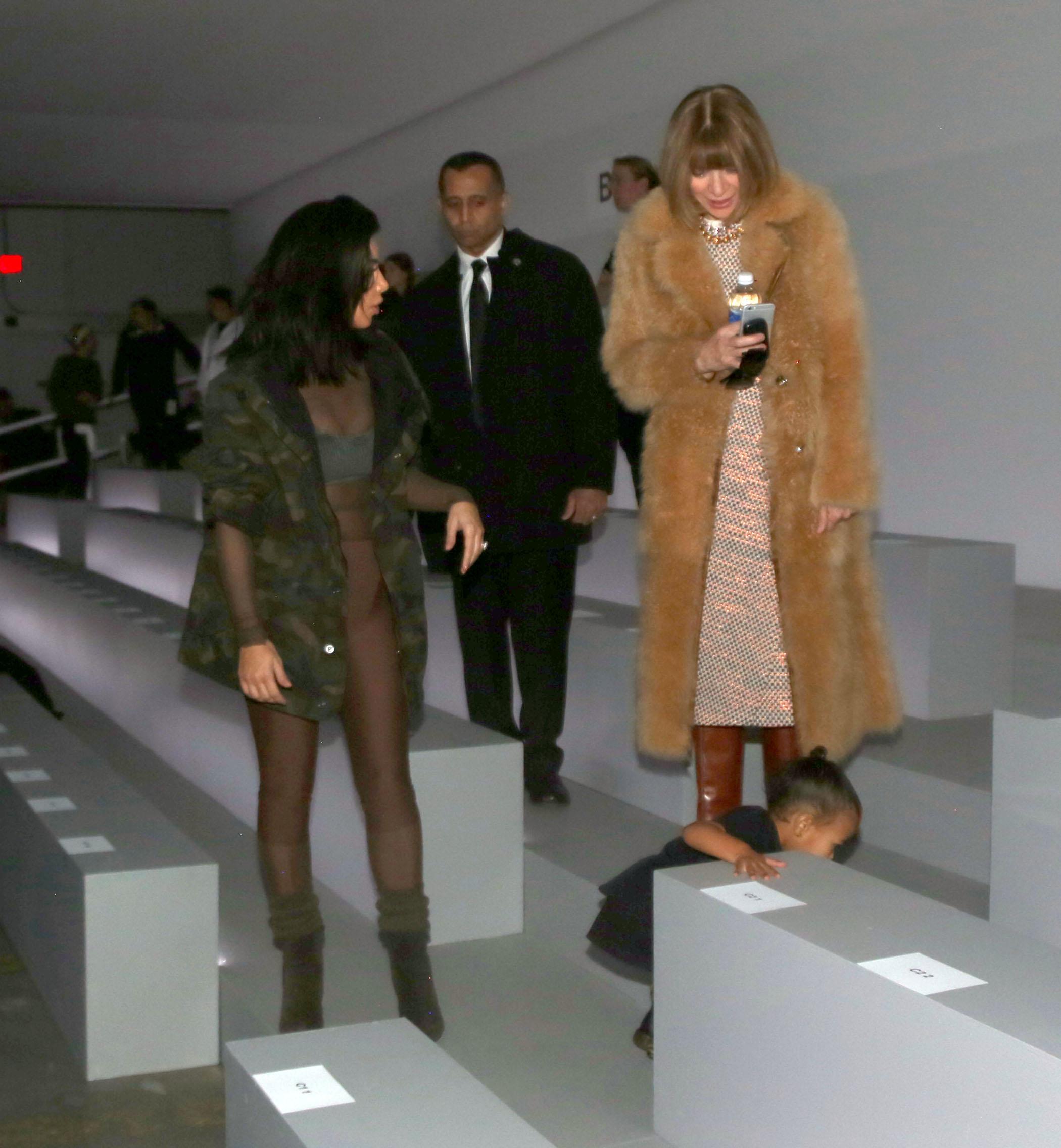 And Anna had some words of advice for the flashy couple. "They've been toting her all over town like she's a new handbag, and Anna doesn't think it's right to force her to go to everything."
Article continues below advertisement
Vogue Editor Anna Wintour attends the DKNY fashion show at Cedar Lake on February 16, 2015 in New York City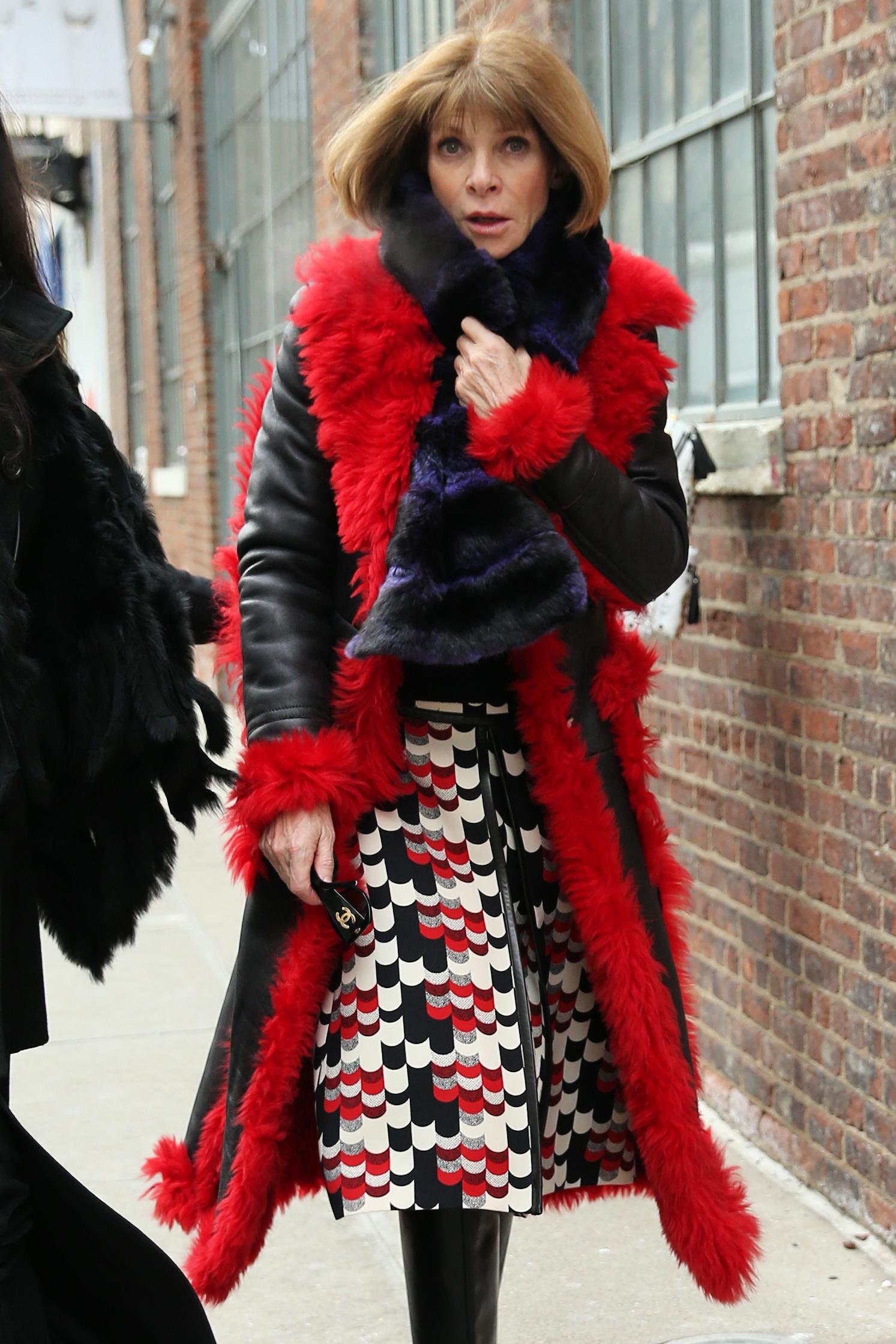 So the Vogue editor told Kim and Kanye to be more like Victoria Beckham, who takes photos with her young children at events but then has them cared for by their nannies backstage. "Anna said if you want to emulate Victoria you have to be respectful of their family principles. But Kim was embarrassed that she was scolded by Anna."
See More: North West Throws A Tantrum During Fashion Week
Article continues below advertisement
Kim Kardashian, Kanye West and North West leave cold New York