PHOTOS
Run For Your Life! Why Anna Wintour Was 'In Tears' Trying To Escape From Kanye West's Fashion Show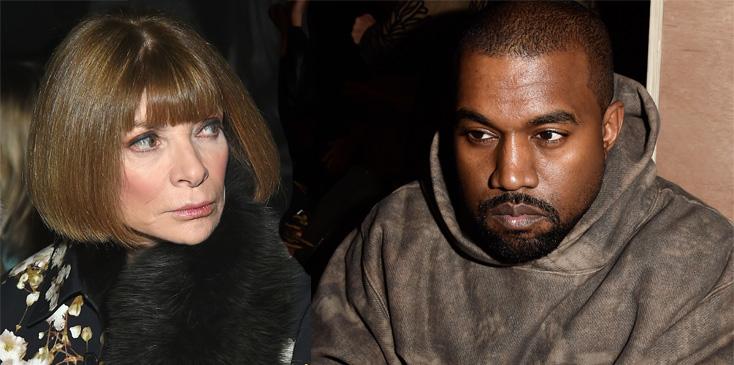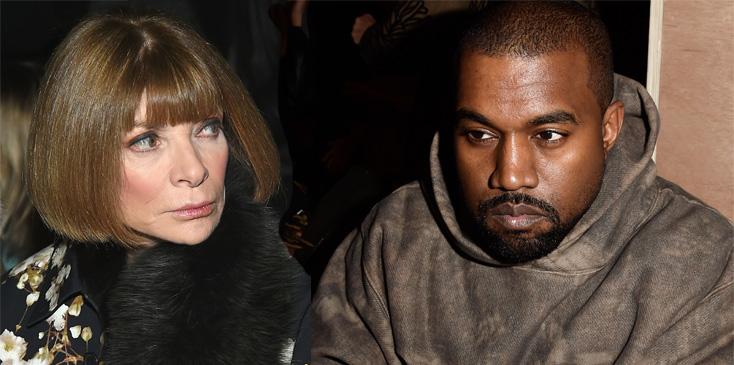 Kanye West's fashion show-slash-concert at Madison Square Garden in February seemed like it would never end so it's no wonder Anna Wintour tried to escape the Kardashian Khaos.
Article continues below advertisement
Jonathan Simkhai - Front Row - Fall 2016 MADE Fashion Week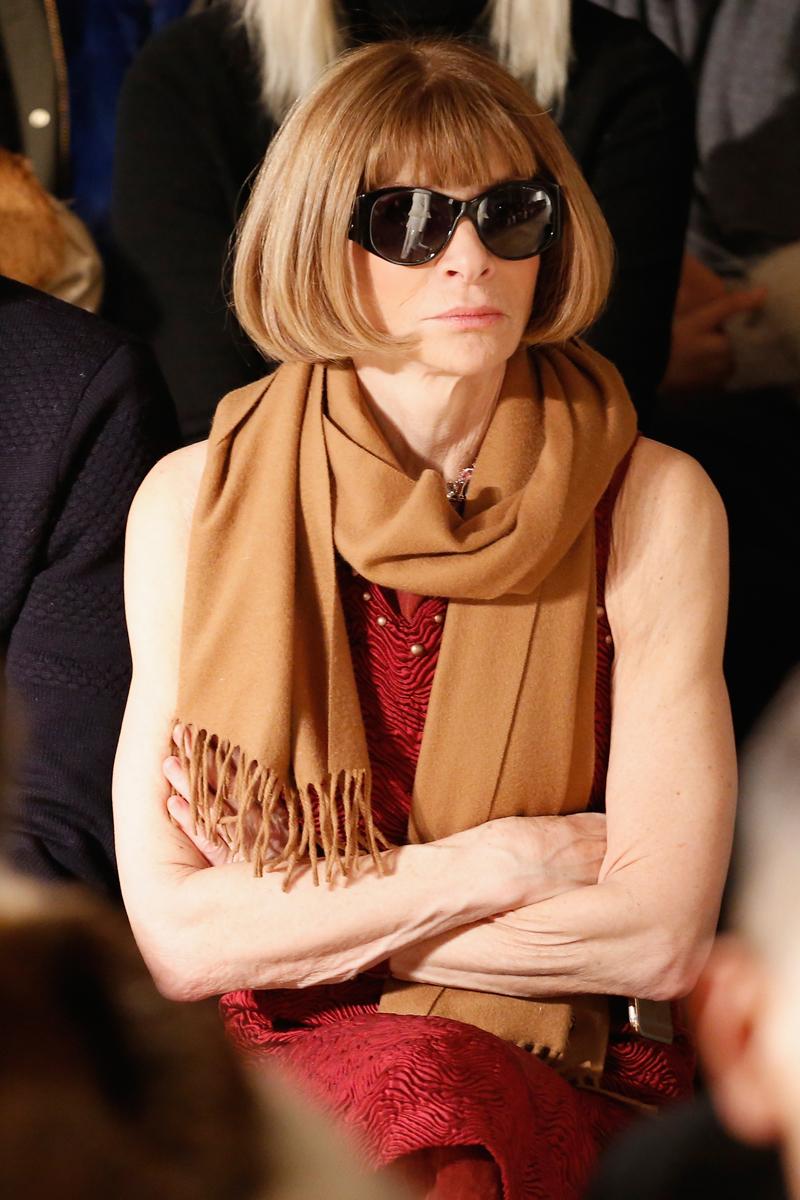 Kanye West Yeezy Season 3 - Front Row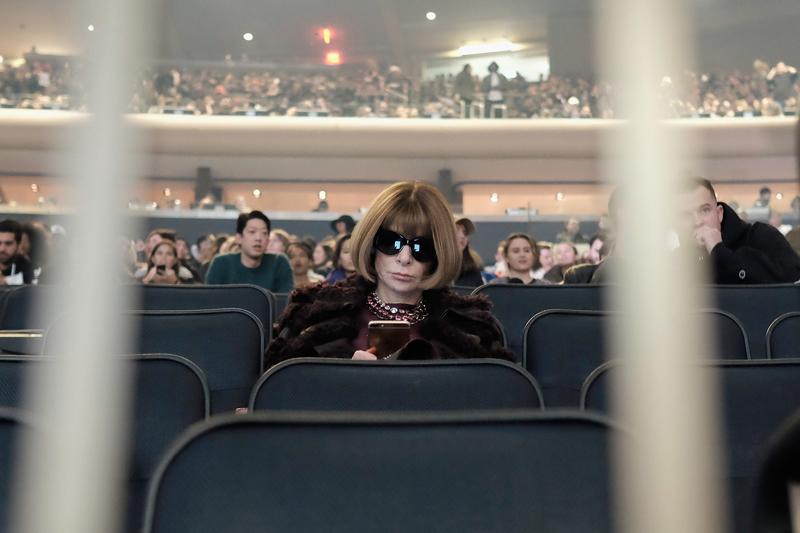 "After 45 minutes I did happen to notice that Jay Z had slid away, so I thought maybe I could sneak out after him without anybody noticing," she told Meyers. "I slid into the basement of Madison Square Garden, and I was lost there for half an hour asking various people to let me out."
Article continues below advertisement
Kanye West Yeezy Season 3 - Front Row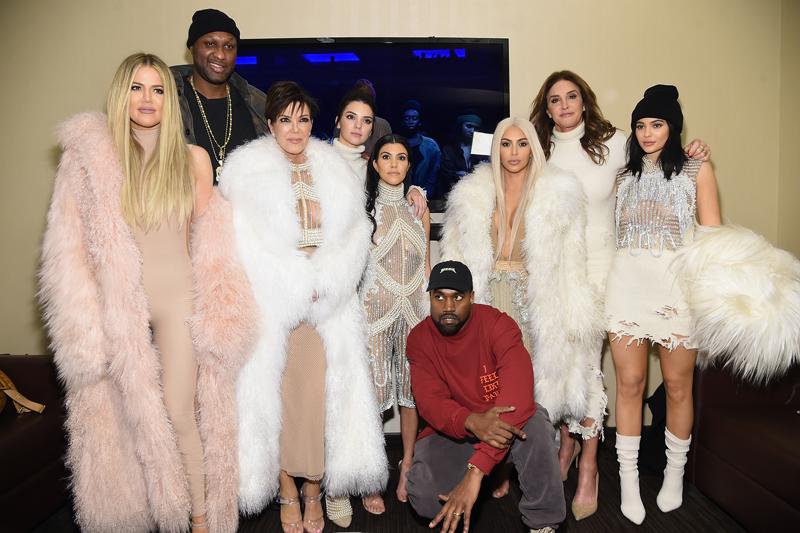 The Editrix said she was "really in tears" in the basement of MSG before a "little security guard" helped her exit once and for all.
adidas Originals x Kanye West YEEZY SEASON 1 - Front Row & Backstage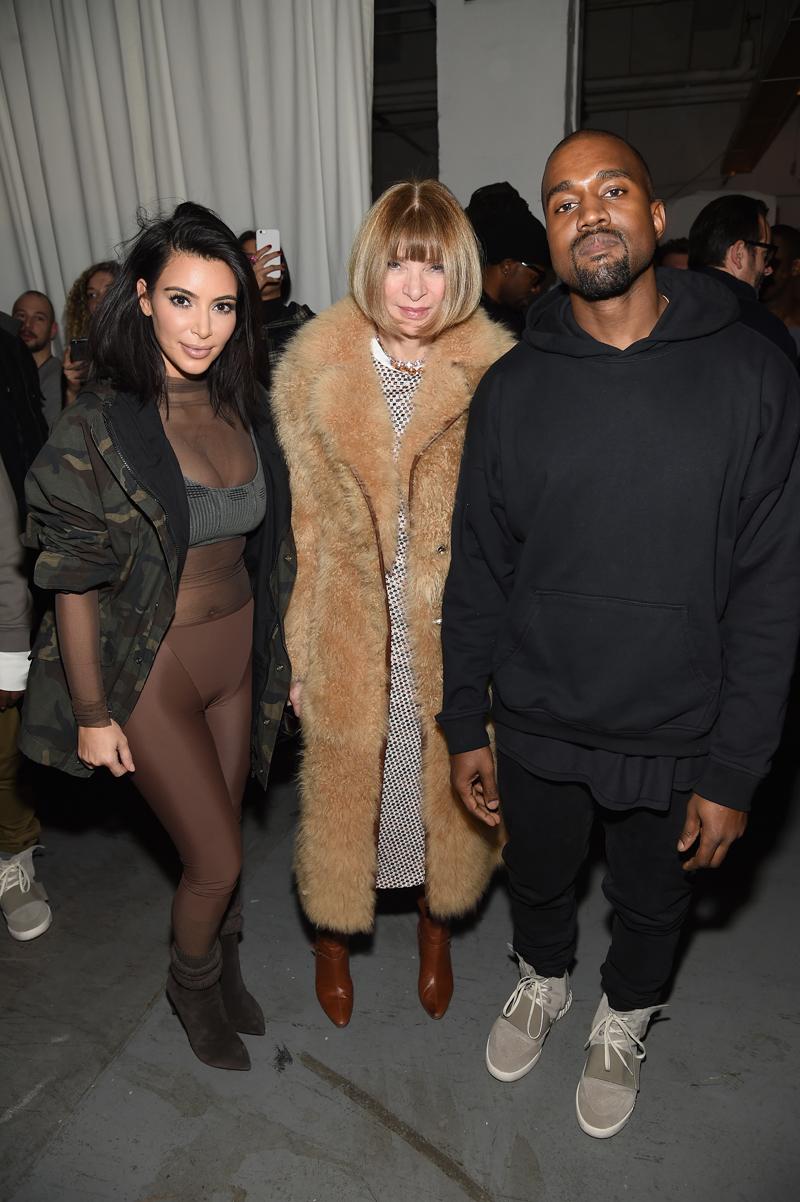 While Wintour seemed to like Kanye's "wonderful" and "migrant chic" collection, she did bash the designer-slash-rapper and Kim Kardashian + crew for making her wait for the late-starting show.
"I got there very early as I tend to do," she said. "They put me in this huge sort of VIP section and I was the only person sitting there for about half an hour. We were waiting for the Kardashians to arrive en masse. Eventually they did turn up." Watch the video and let us know what you think!