PHOTOS
Ashley Graham Reveals She Gets Acupuncture On Her Face & Cupping Therapy To Help During Pregnancy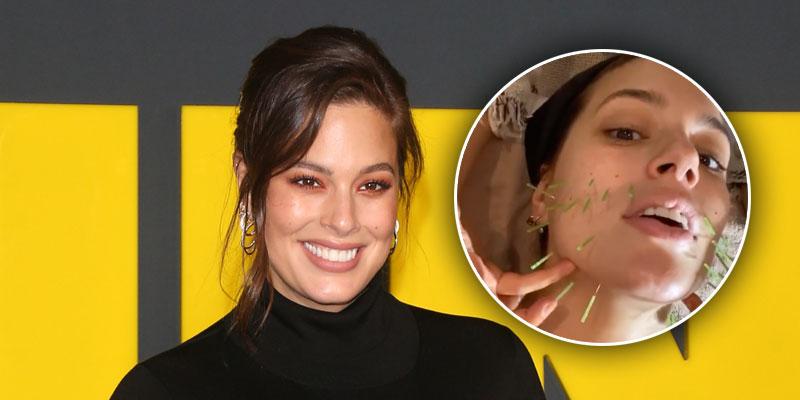 Ashley Graham revealed she gets acupuncture on her face and cupping therapy on her back to help alleviate her pregnancy symptoms! The model, who is 8 months pregnant, also said she's been experiencing terrible heartburn.
Article continues below advertisement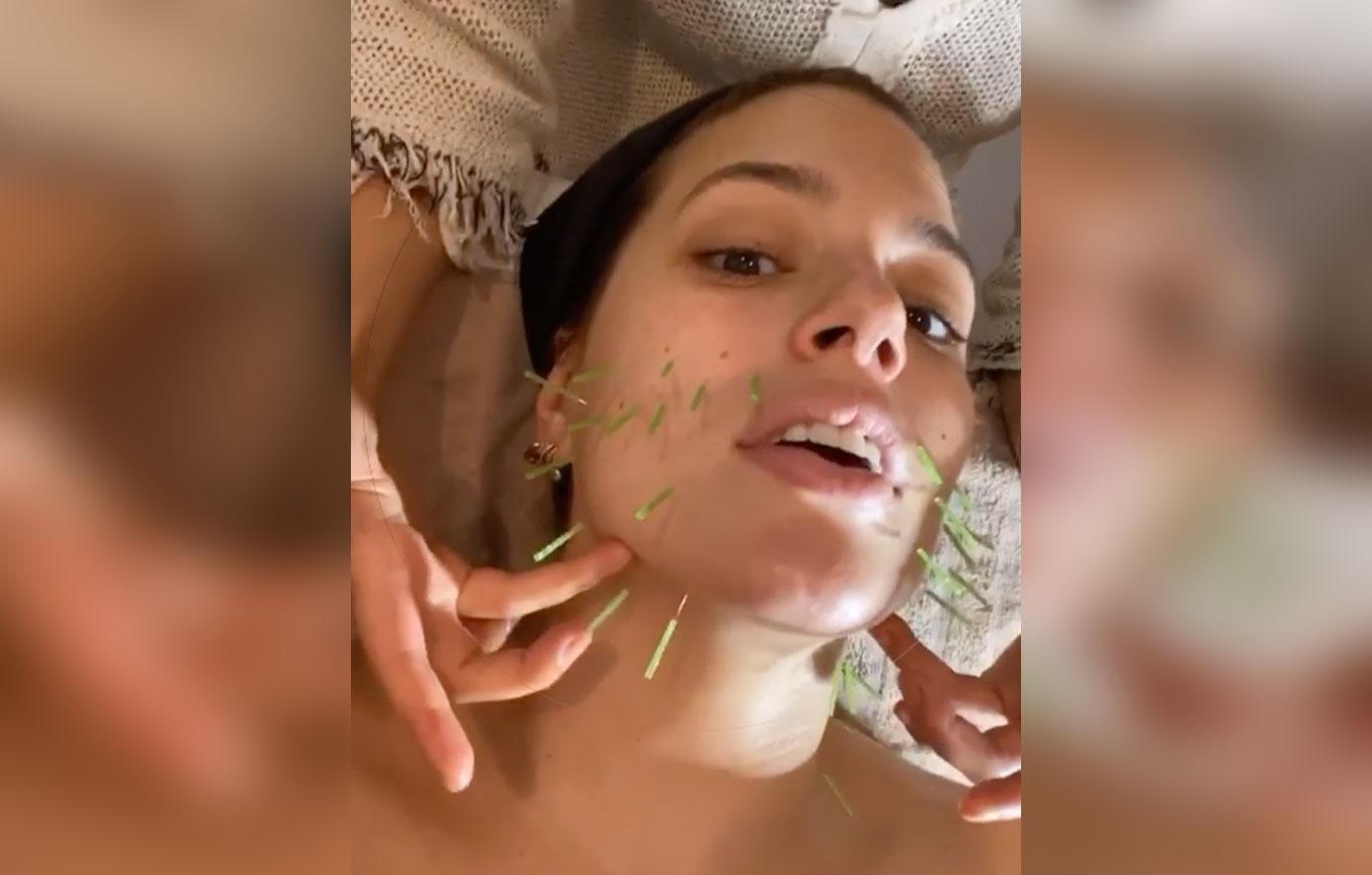 Ashley, 32, shared a video on Instagram on December 4 while her technician stuck several acupuncture needles onto her face. "We are sculpting into my cheek, into my jawline," she said. "Getting the muscle tension out," her technician Sandra Lanshin said.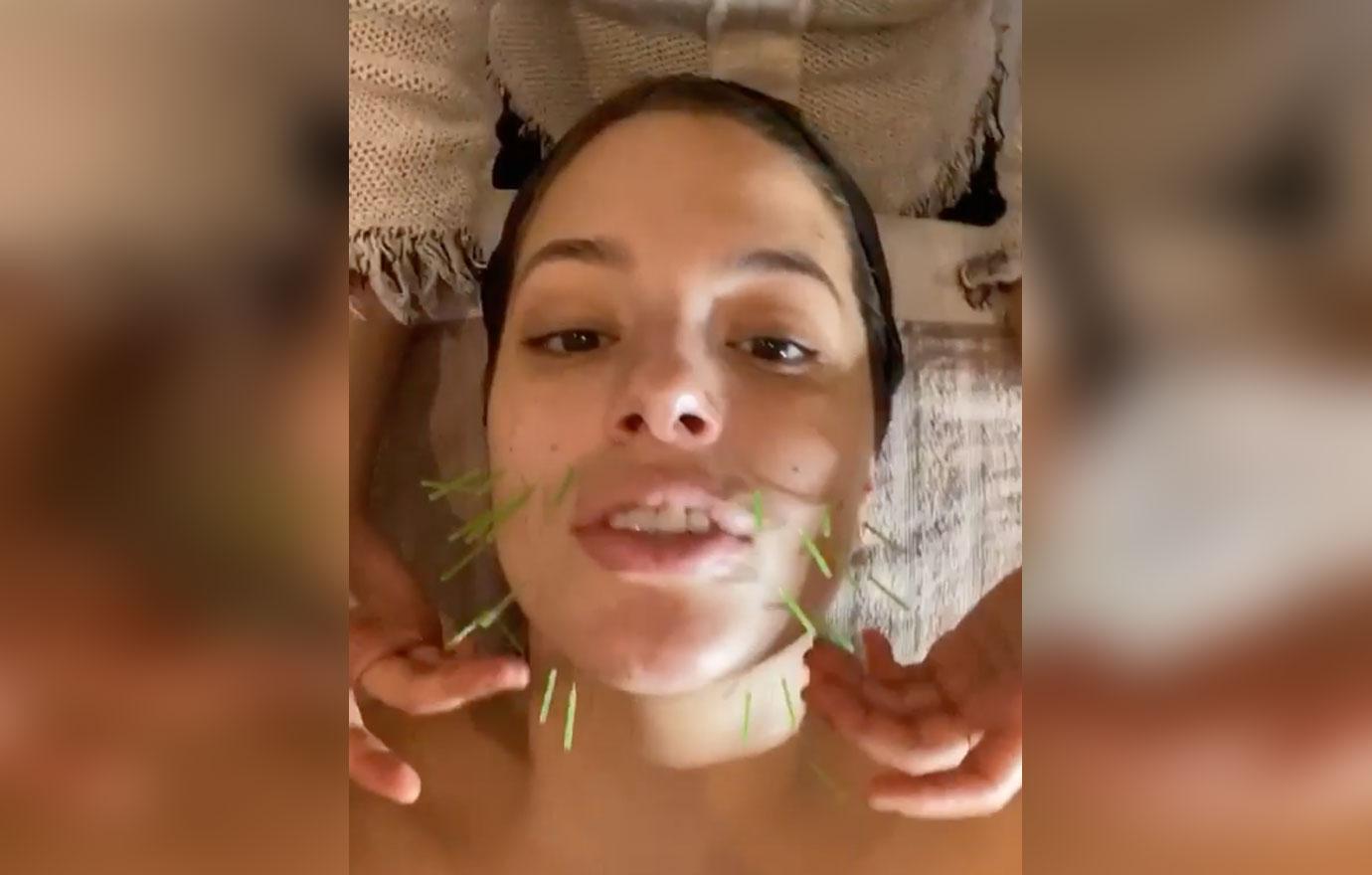 "And then we're going to sculpt, sculpt, sculpt," Sandra added.
Article continues below advertisement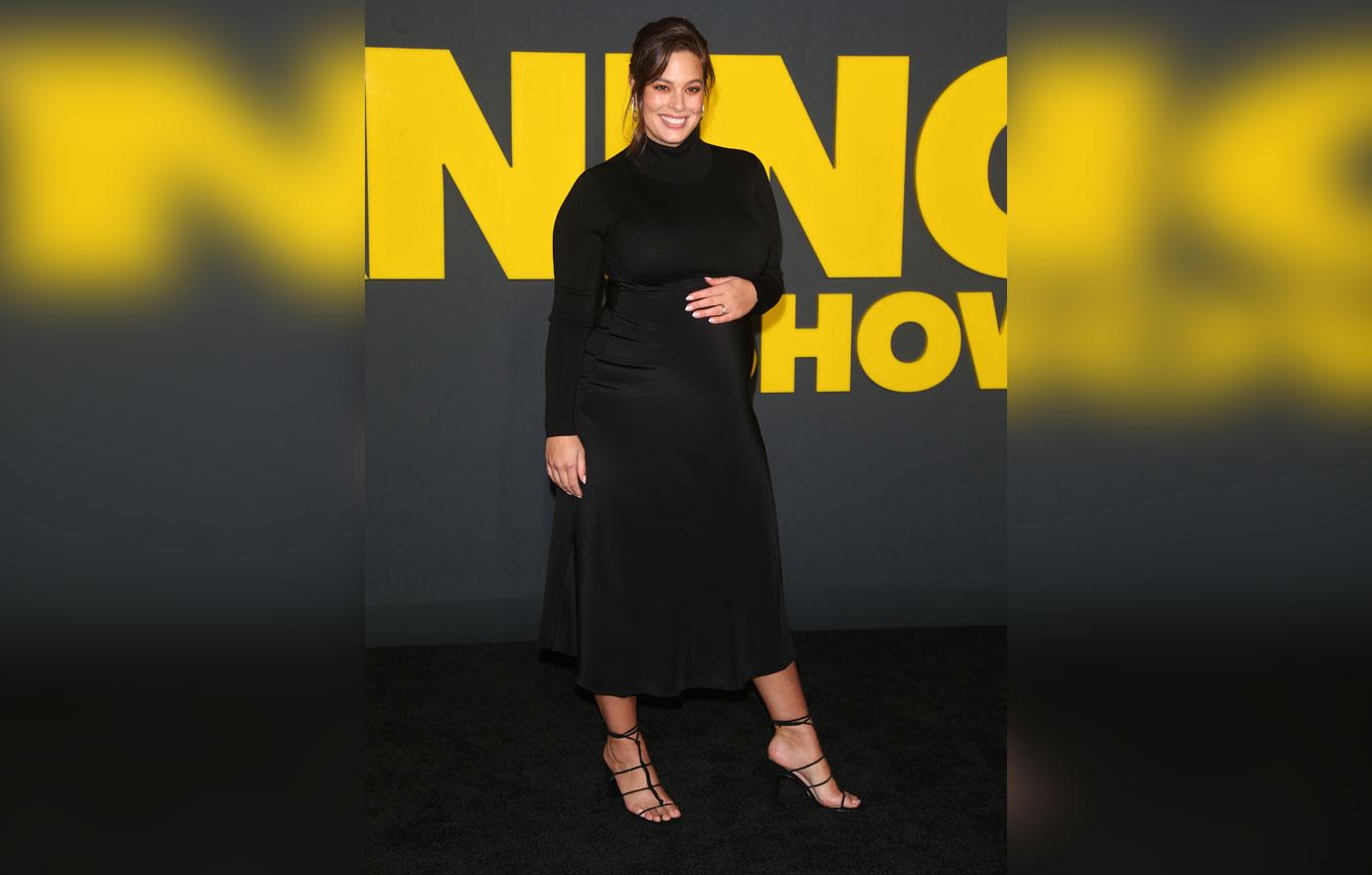 The acupuncture needles were primarily on Ashley's chin and cheeks, resembling a beard. She joked, "Ho, ho, ho, Merry Christmas! It's a needle Christmas."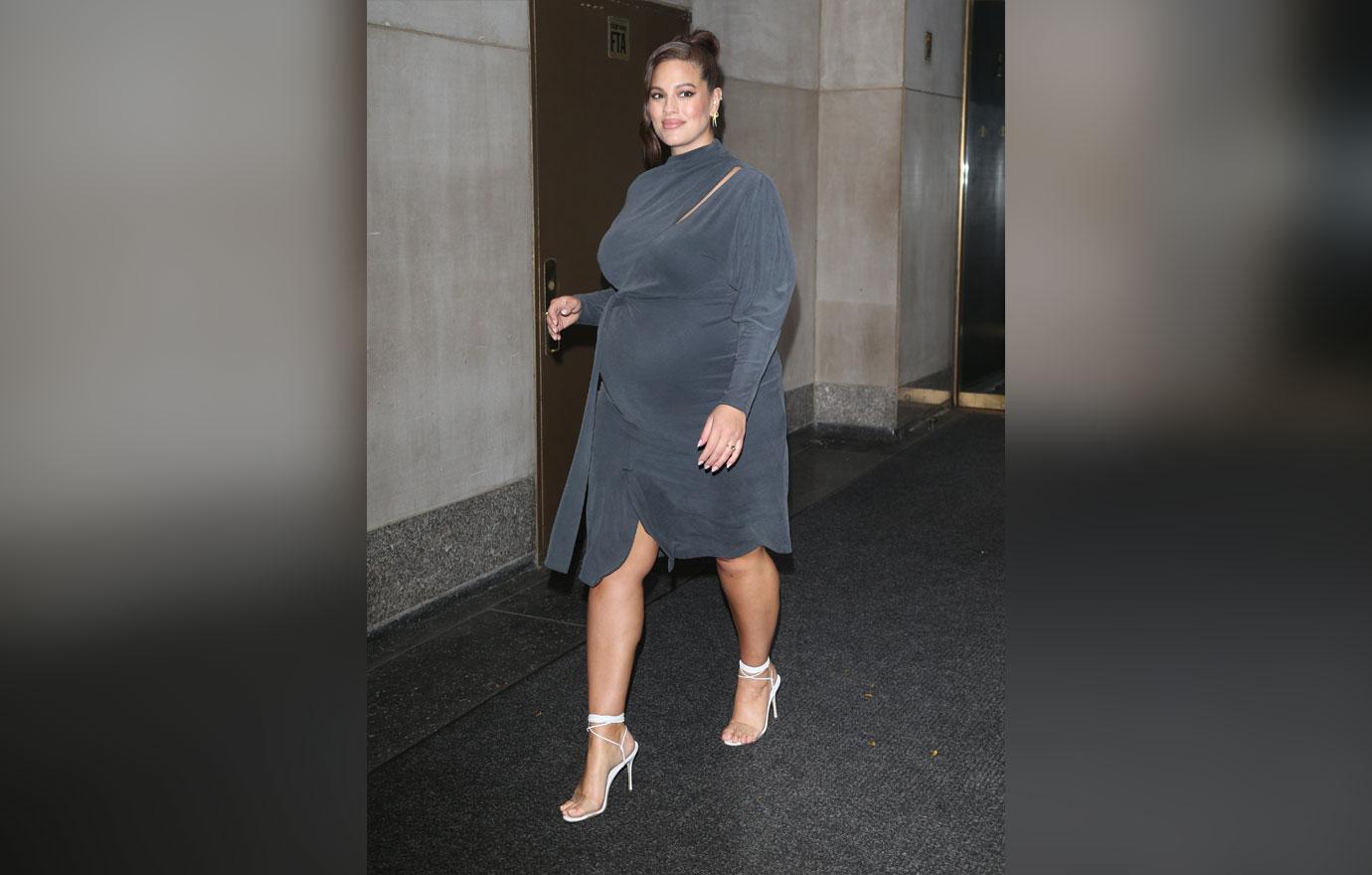 "I have been doing acupuncture throughout my whole pregnancy and I have to say it's been keeping my body feeling so good!" the model revealed. "Yesterday Sandra @treatmentbylanshin did a little face sculpting with the needles and I love the results!"
Article continues below advertisement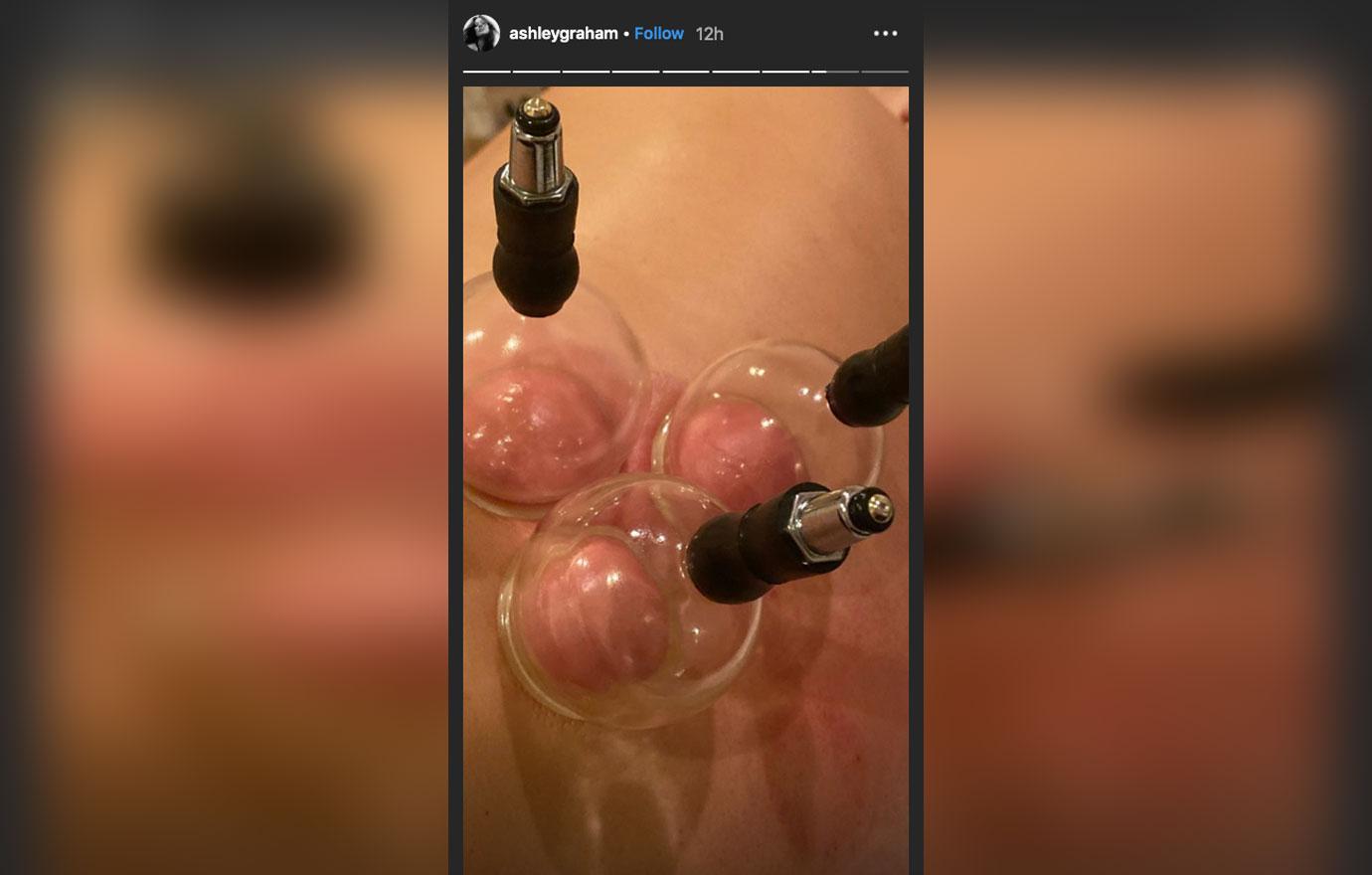 Ashley later posted a photo on her Instagram Story while she was getting cupping on her lower back.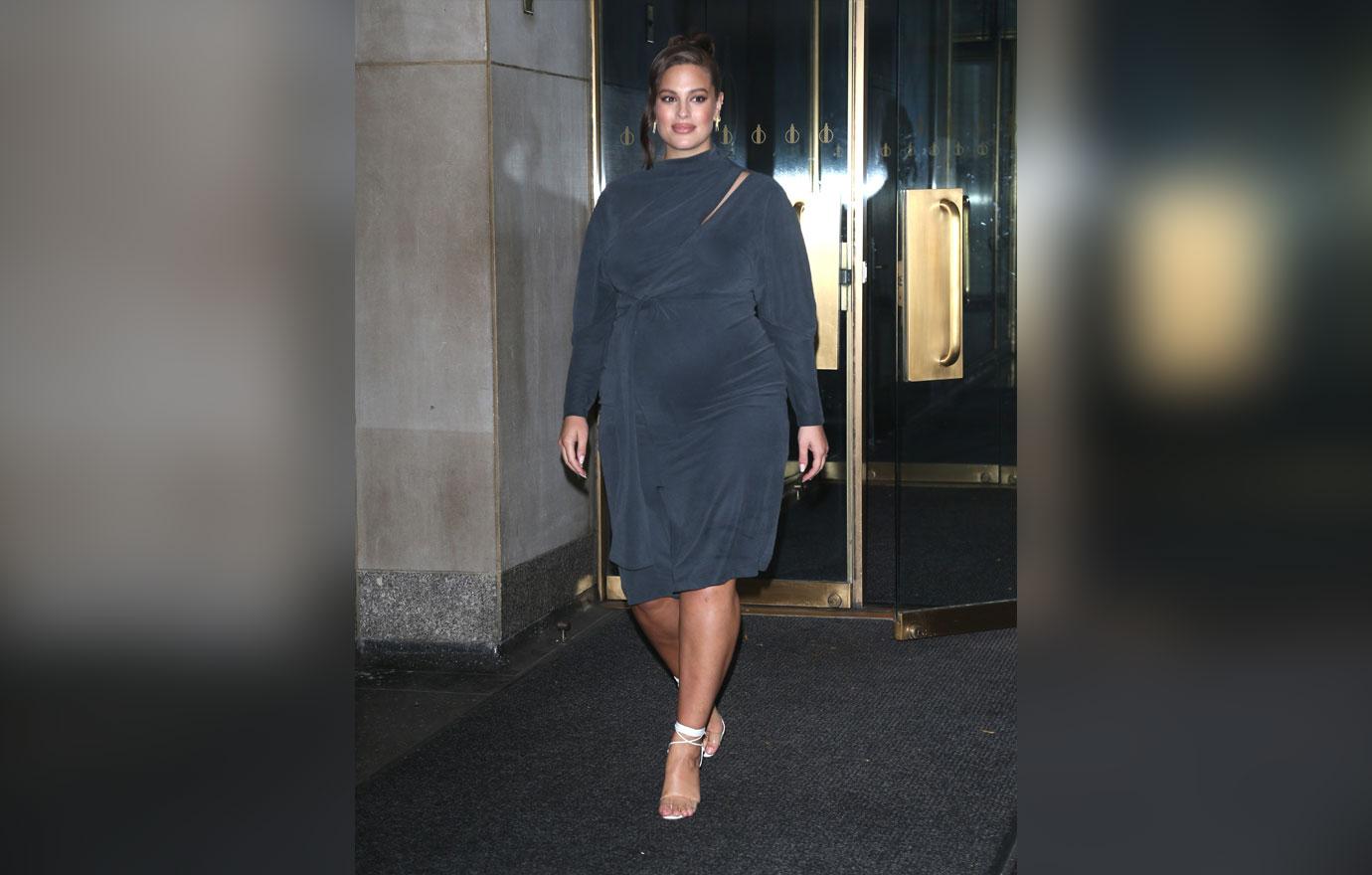 She also told fans, "The amount of heartburn I have is unnatural. I just ordered papaya extract because apparently that's supposed to help it but like damn eight months now you're gonna come through with the heartburn!"
Article continues below advertisement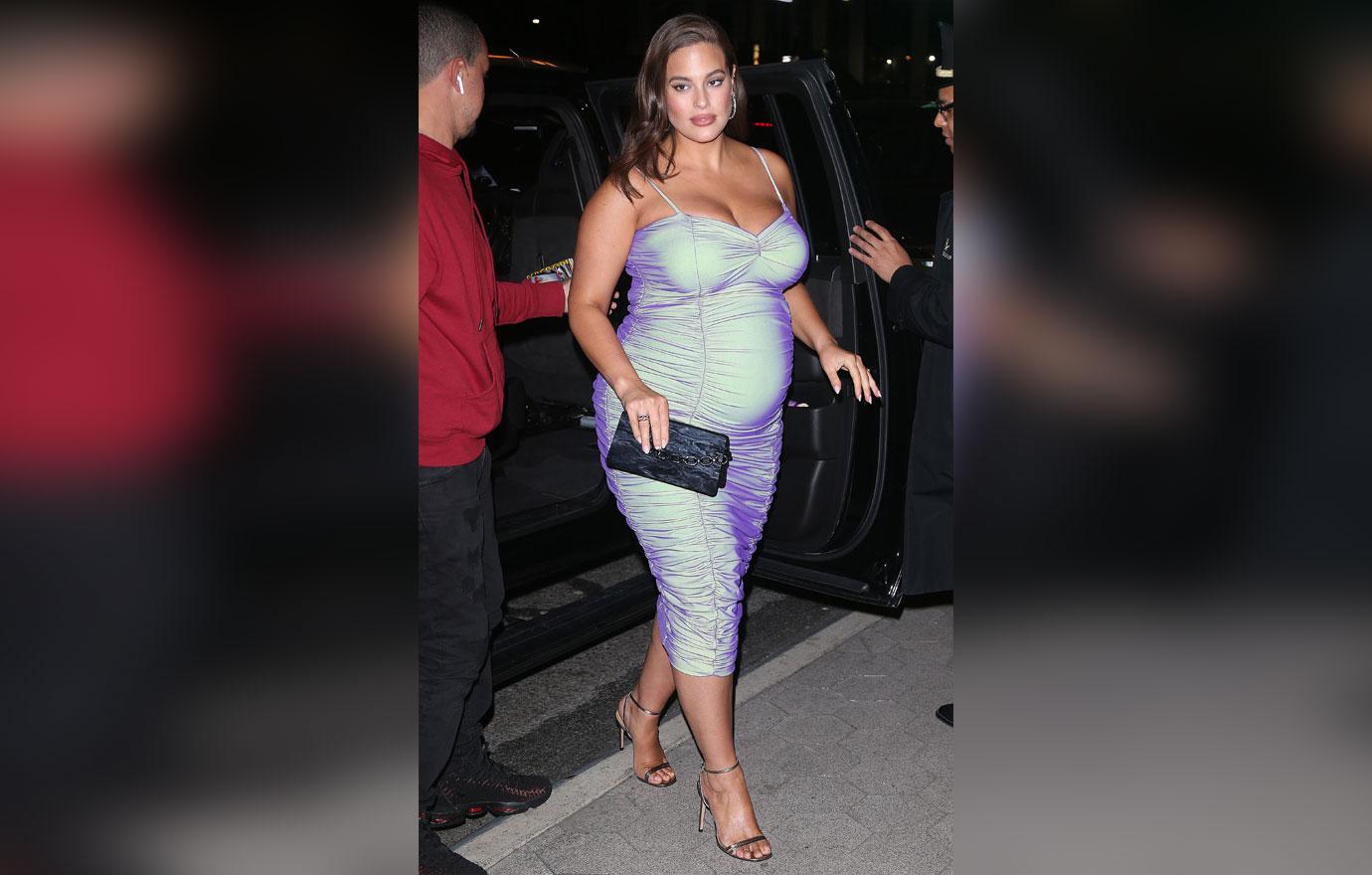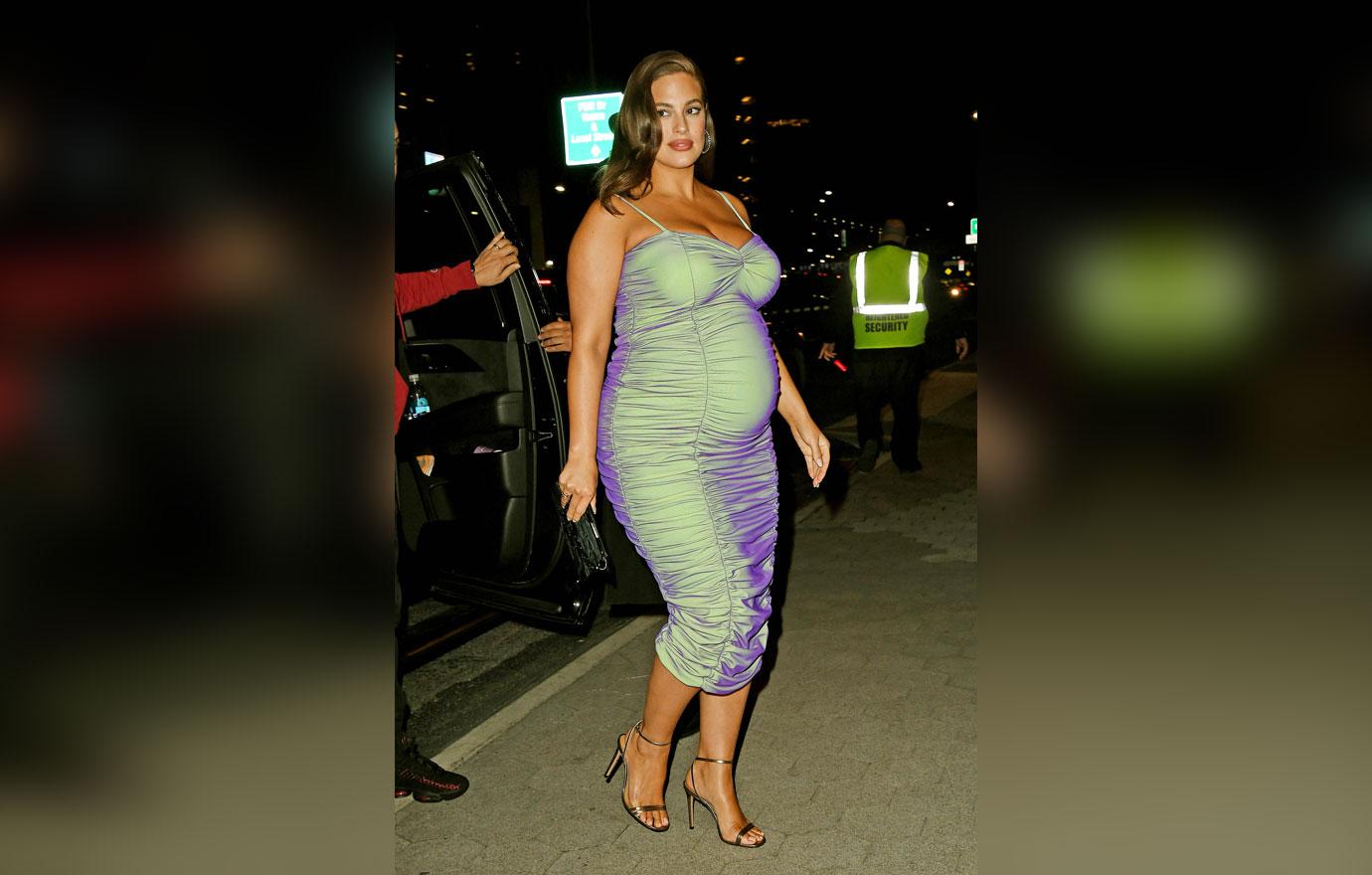 "My pregnancy has been a rollercoaster of emotions. My first trimester I was just tired and a little queasy. And then towards the end of it I just started crying a lot because my body was changing so rapidly," Ashley told Rosie. "I have had really terrible days, really good days. Everyone can tell you how cute your bump is but when your body is changing so rapidly you kind of have to succumb to it."
Article continues below advertisement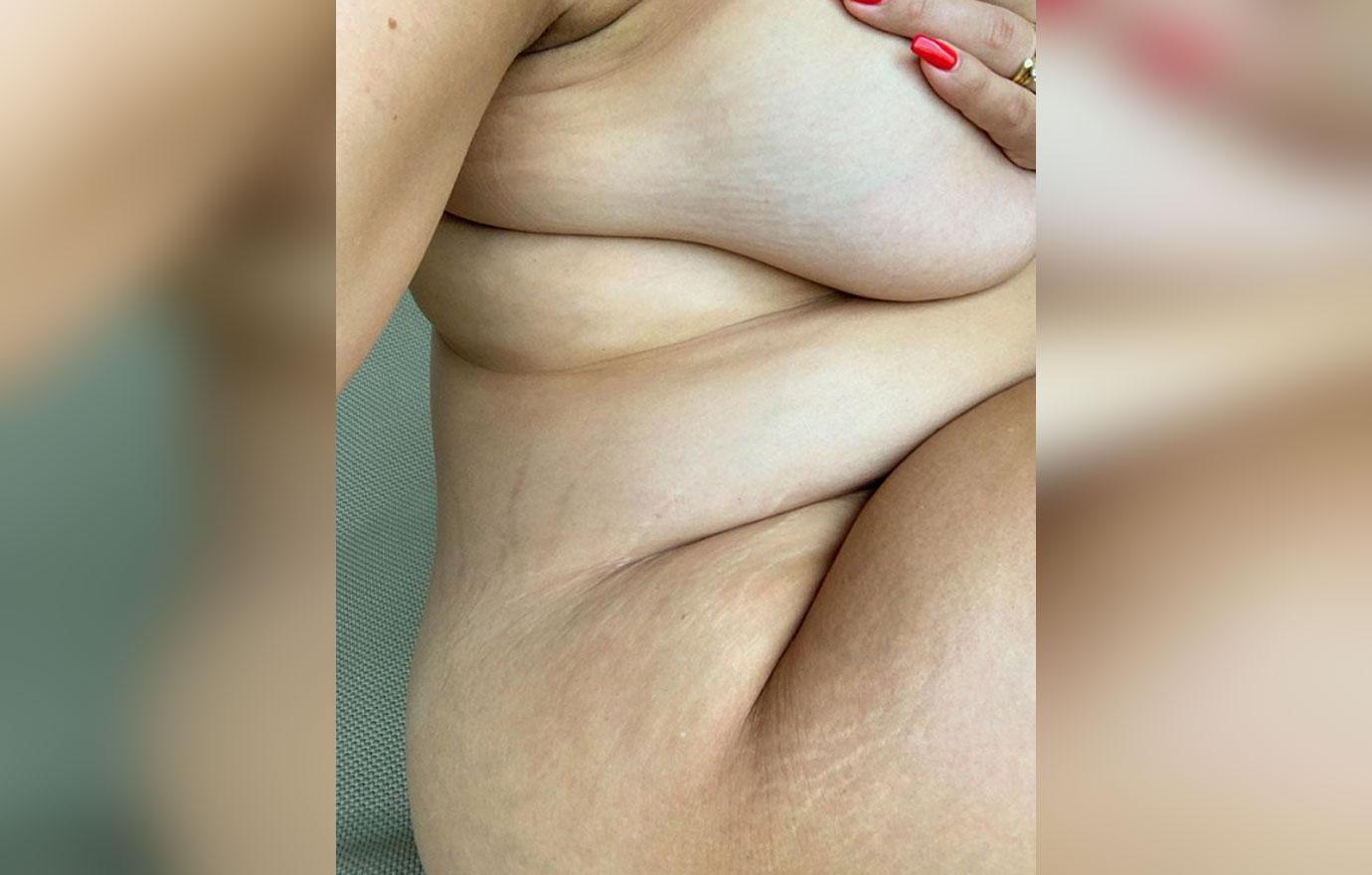 On August 18, Ashley shared a nude photo, showing off her baby bump and stretch marks. "Same same but a little different," she captioned the picture. The model later revealed on her digital series, Fearless With Ashley Graham, that she felt insecure after sharing the photo.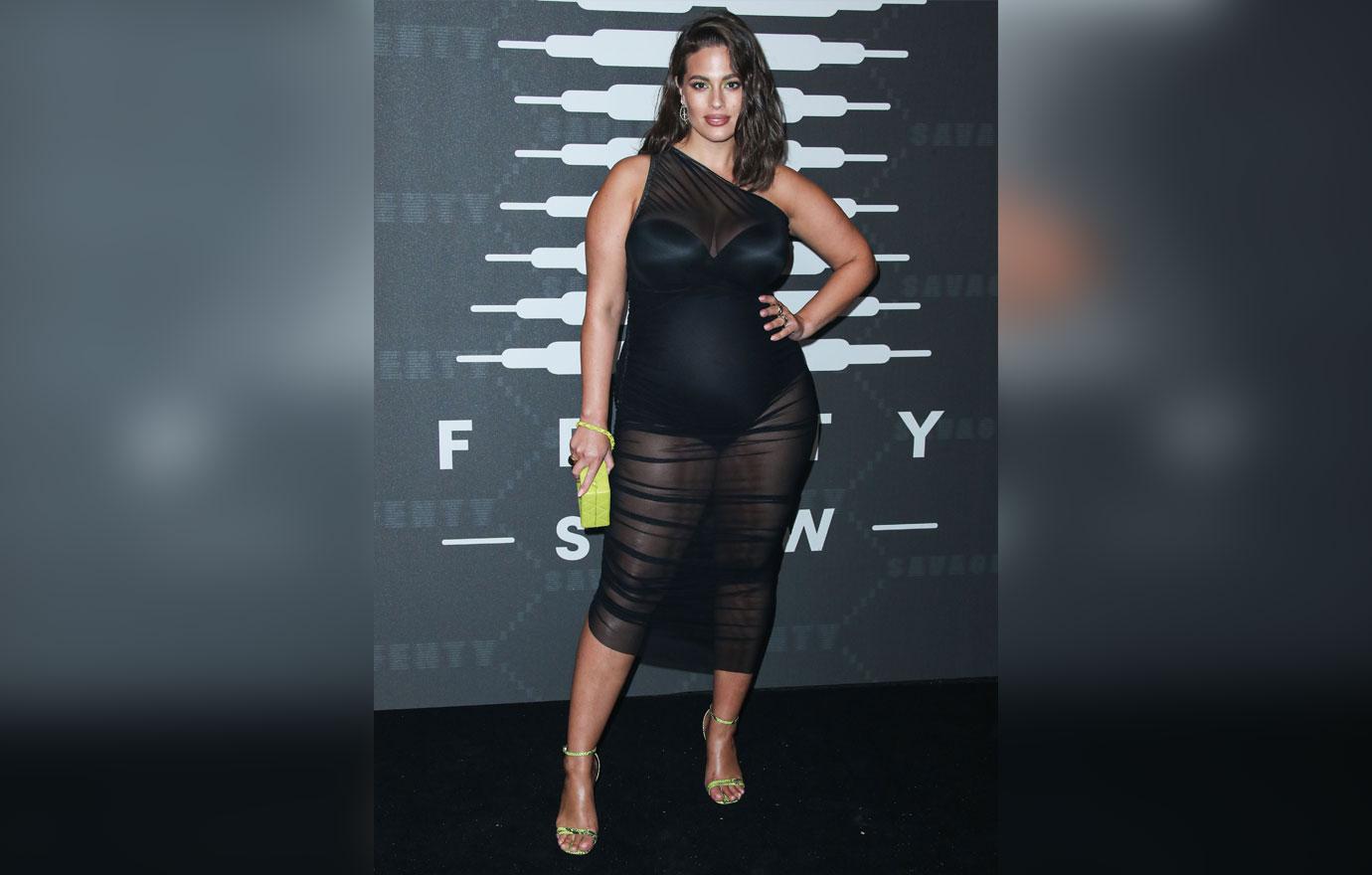 "I had just announced that I was pregnant and I thought then I was going to feel good and I didn't. I just felt terrible. And that morning, actually," Ashley said before she began crying. "That morning, I was like, 'Get it together, Ashley, there's other women out there that are going through the same thing as you — why don't you have a dialogue?'"
What do you think about Ashley's latest candid posts about her pregnancy? Sound off in the comments below!