PHOTOS
Ayesha & Steph Curry Enjoy A Romantic Date Night – See Their Show-Stopping Outfits!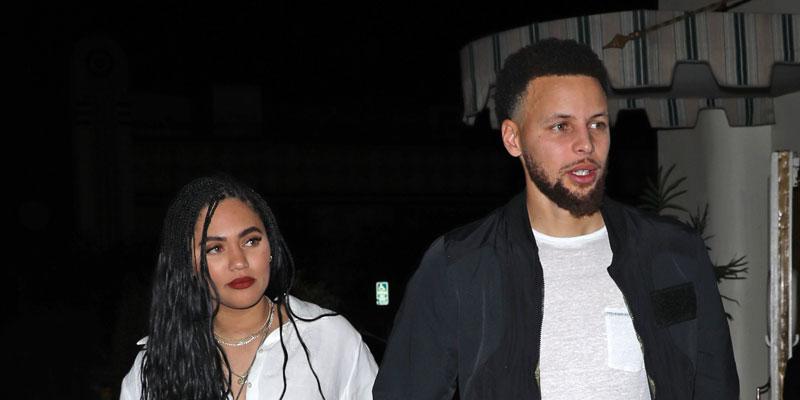 After eight years of marriage, Ayesha Curry and her husband, Steph, know how to keep their relationship fresh! On Thursday night, January 9, the couple was spotted on a romantic date night in Hollywood, California.
Article continues below advertisement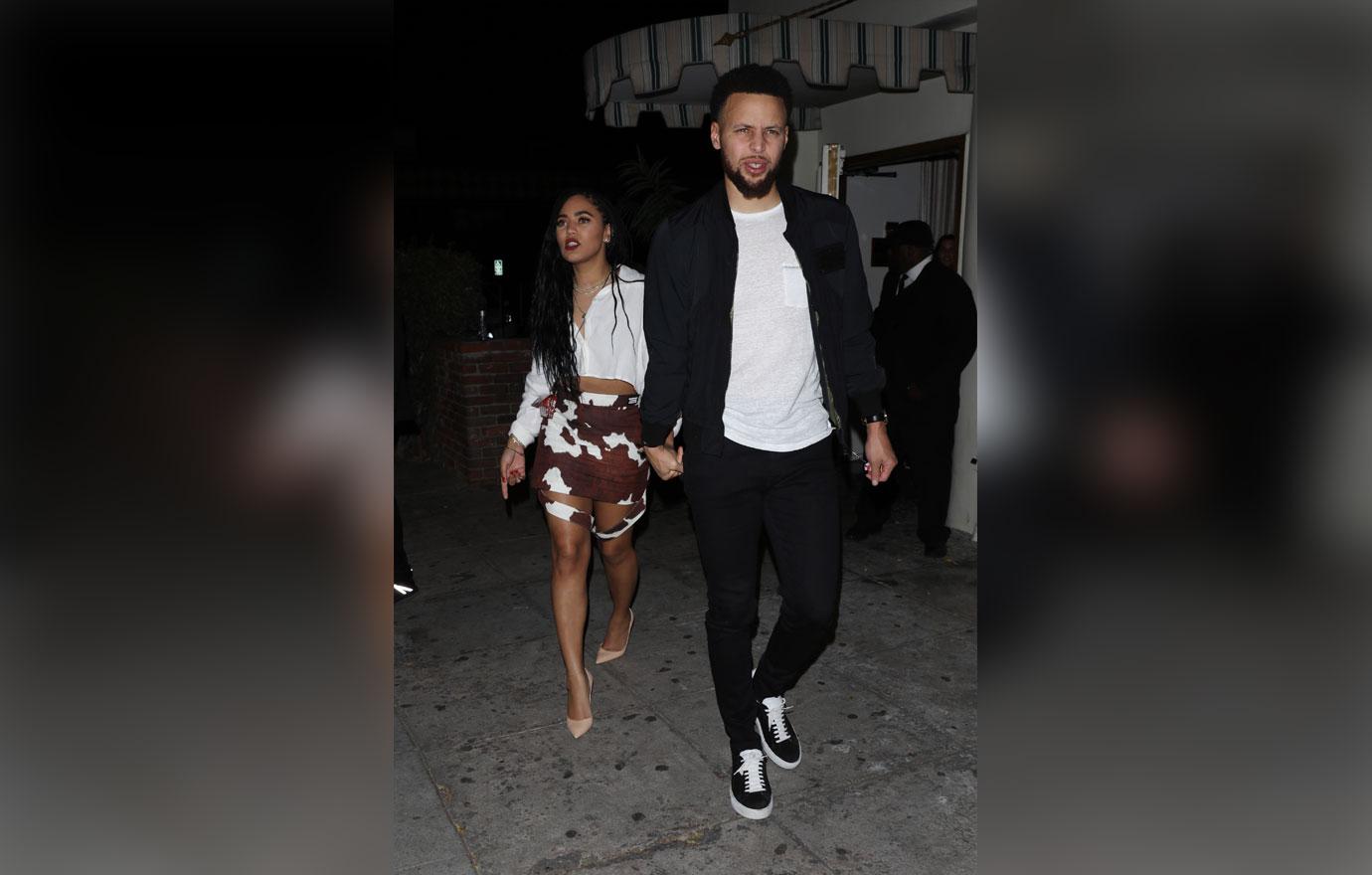 For the outing, Ayesha, 30, looked stunning in a red and white camouflage-designed miniskirt. She wore a crop top, which showed off her toned physique. She smiled from ear-to-ear as she walked alongside her basketball star husband in nude heels. The mother of three kept her makeup light and added a classic red lip.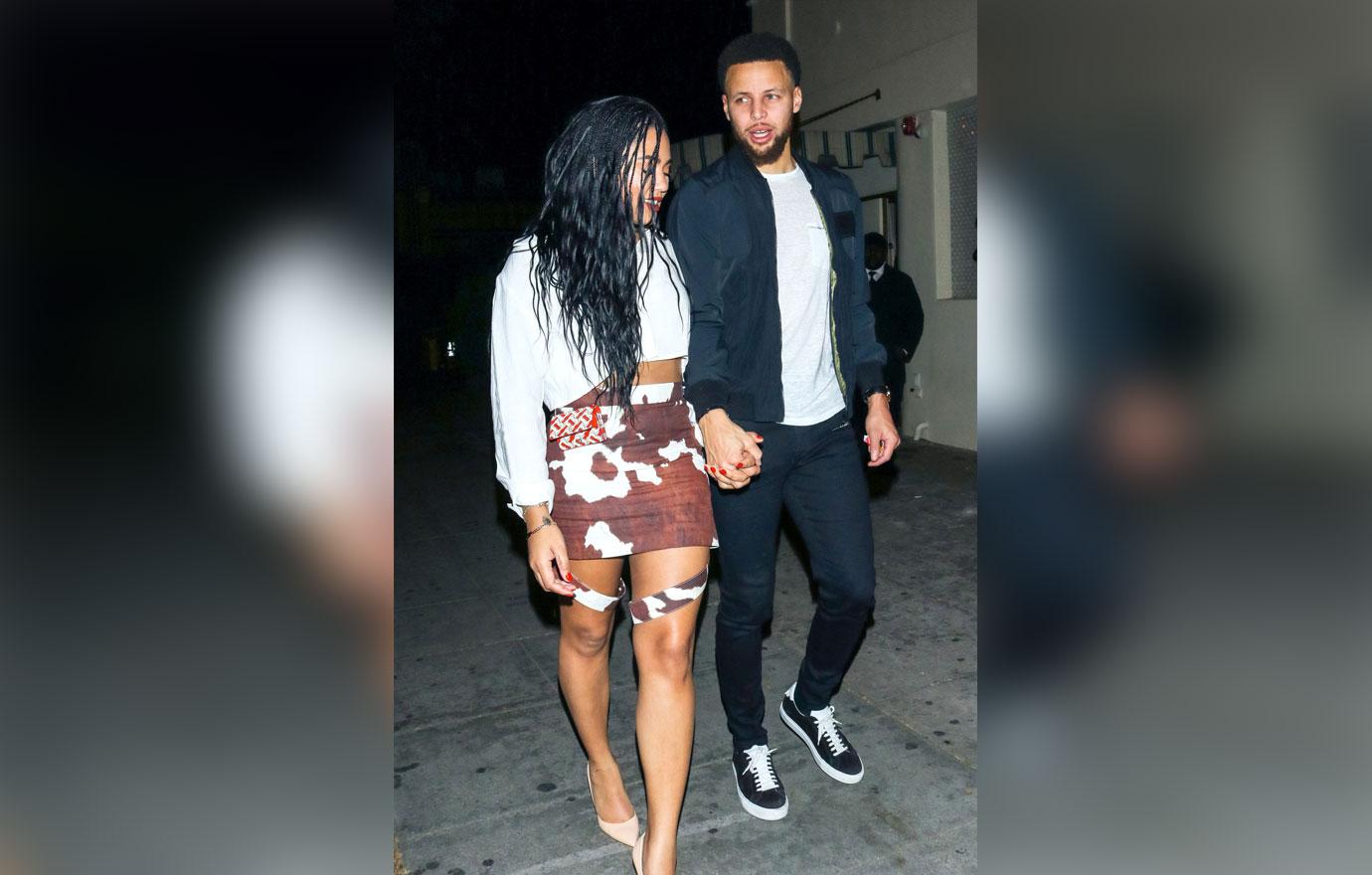 As for Steph, 31, he matched his wife's look with a white top and paired it with black bottoms and a jacket. He also sported black and white sneakers. The two grabbed dinner at the Delilah restaurant, which is known for its classic cocktails and American menu.
Article continues below advertisement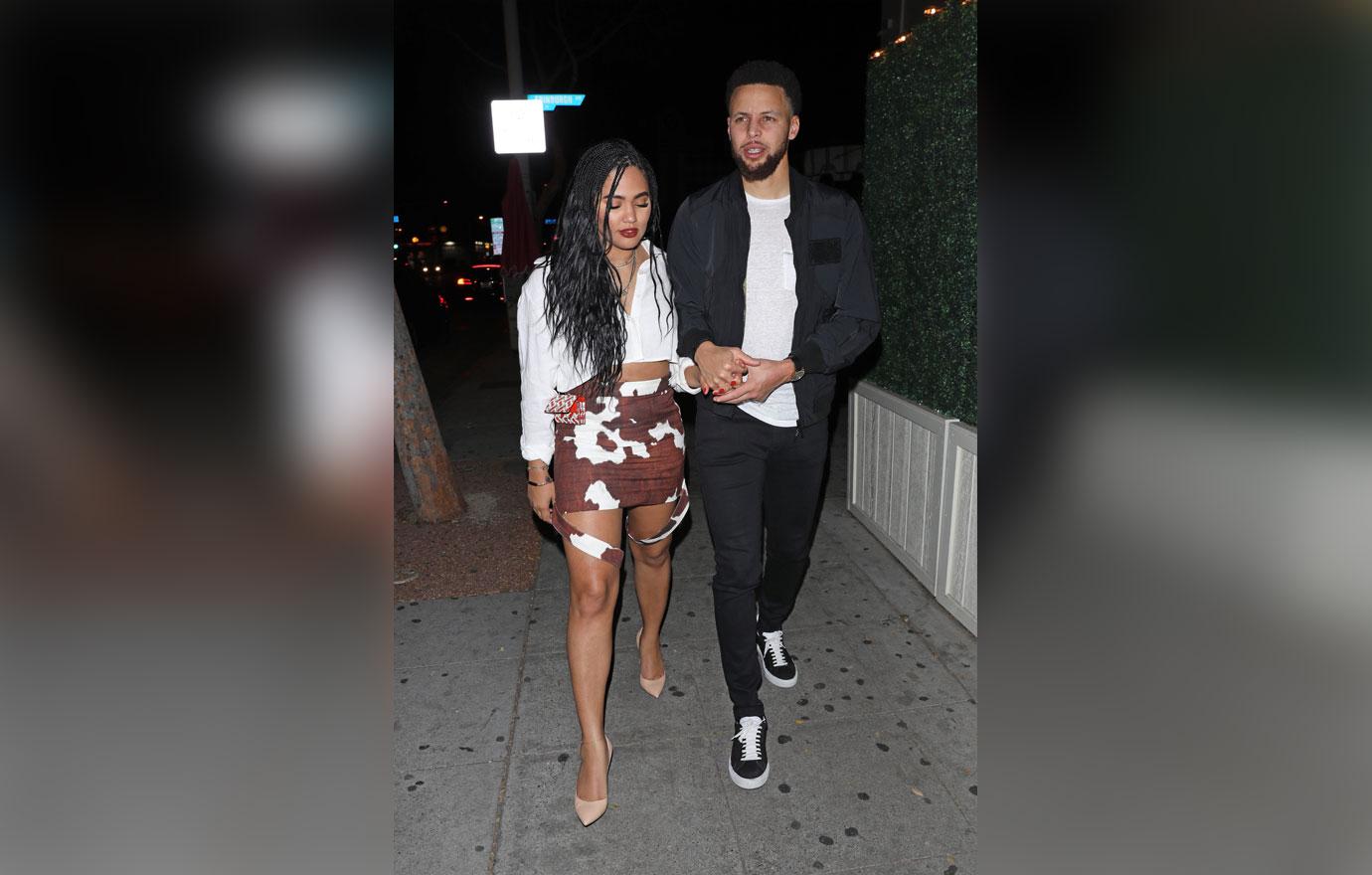 Last month, Ayesha and Steph enjoyed a sweet dinner date without their three kids – Riley, Canon Jack and Ryan. This time around, the two sported a casual look for their dinner date. Ayesha wore sweatpants and Steph rocked a sweatshirt, jeans and a beanie. While on their way to the restaurant, Ayesha admitted that she loves one-on-one time with her husband. "Y'all know I love a date night," she wrote to her Instagram Stories.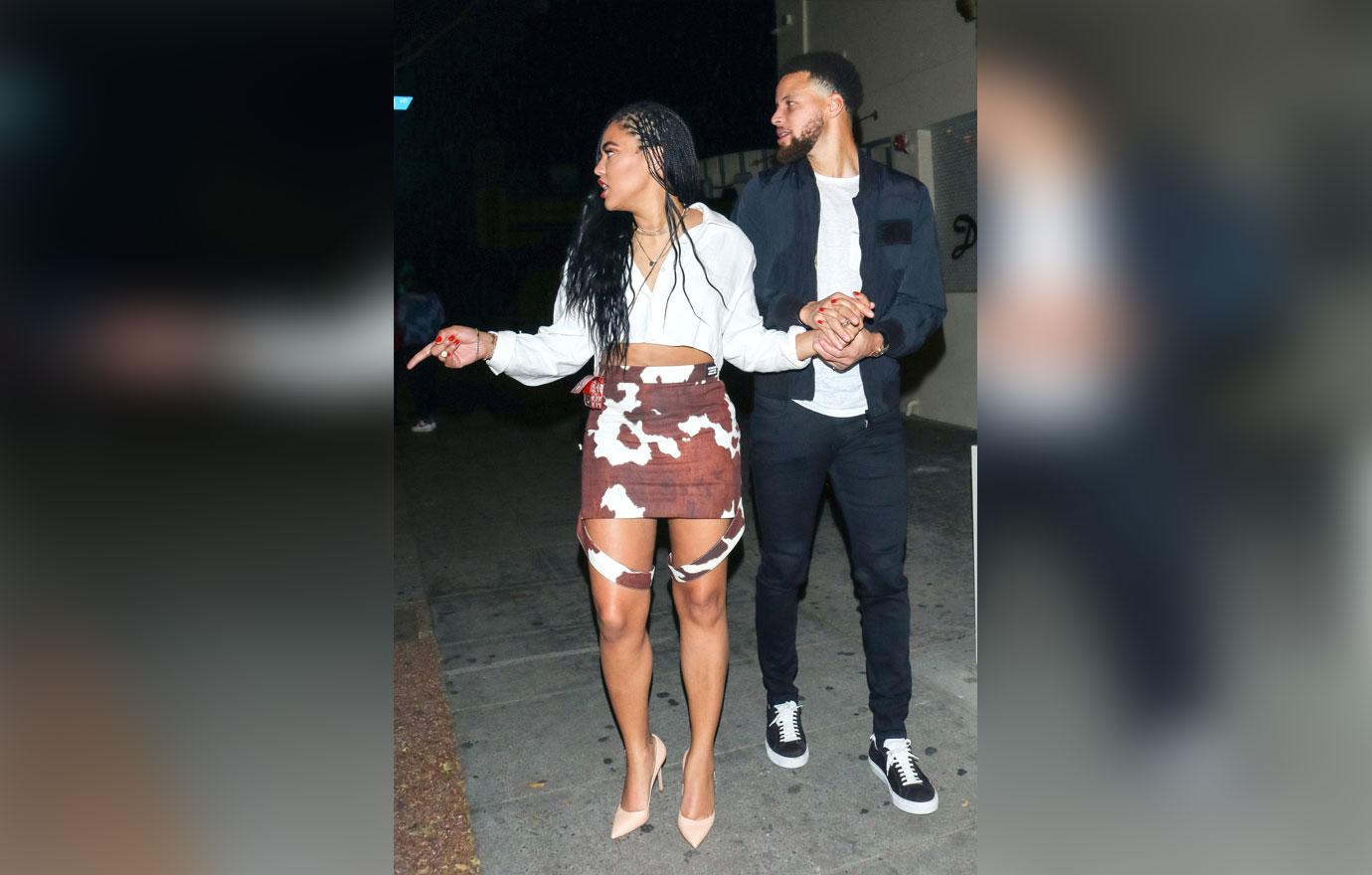 Article continues below advertisement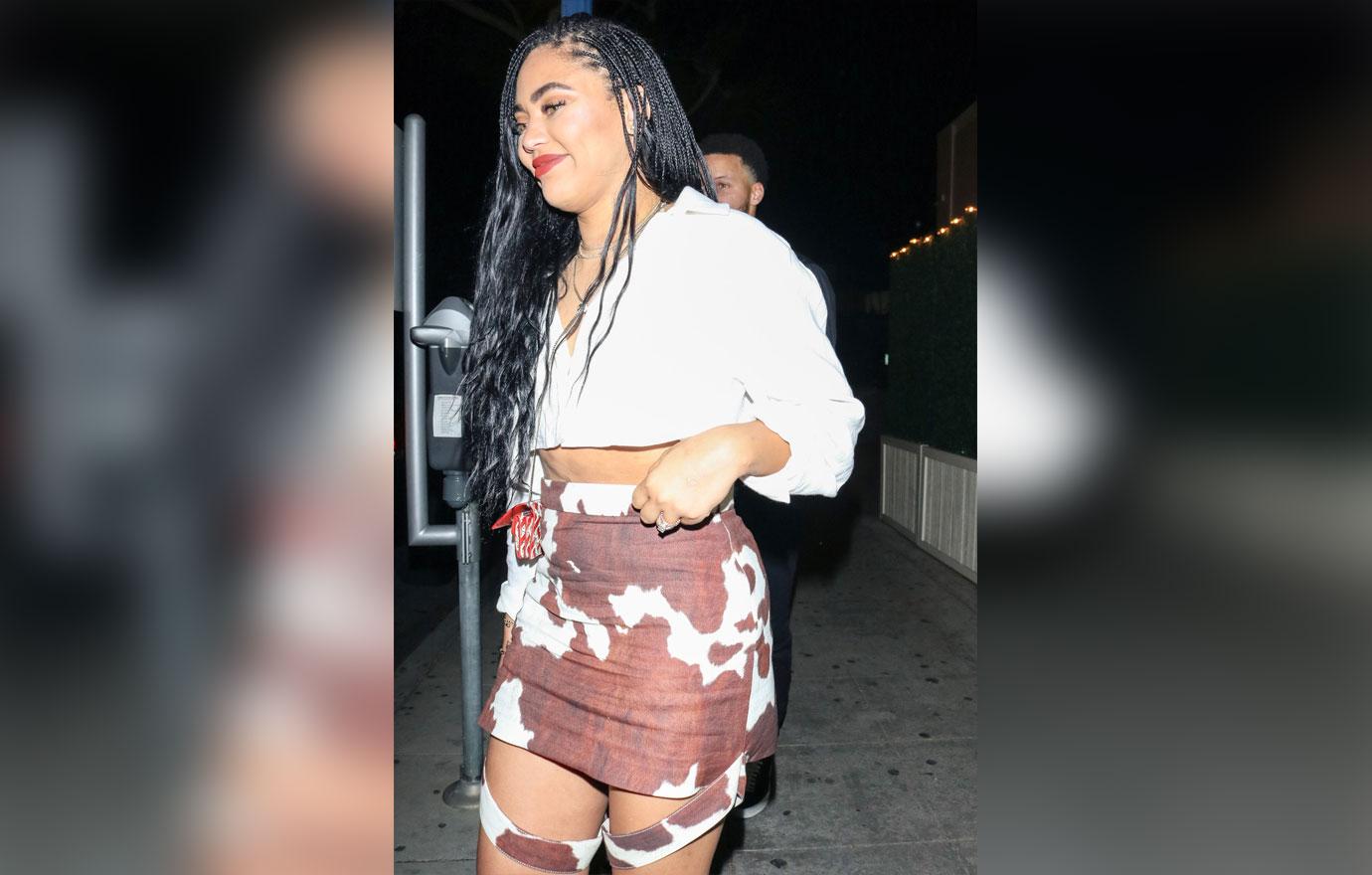 "And the one thing that our in-laws shared with Steph and I — some through learning it the hard way, some through just making sure that they do it — is just making sure that we put each other first, even before the kids, as tough as that sounds. Putting ourselves first, and making sure that we make time for date nights and for each other. That's been very important, as hard as it is," she revealed in January 2019.
Steph added, "Because when you become a parent, you want to put your kids first, and we do, but we do it second to our relationship. Because ultimately, when our relationship is good, the kids are happy and they're thriving and our family life is good. We have to put that into perspective and realize that it's not us being selfish, it's making sure we set a strong foundation."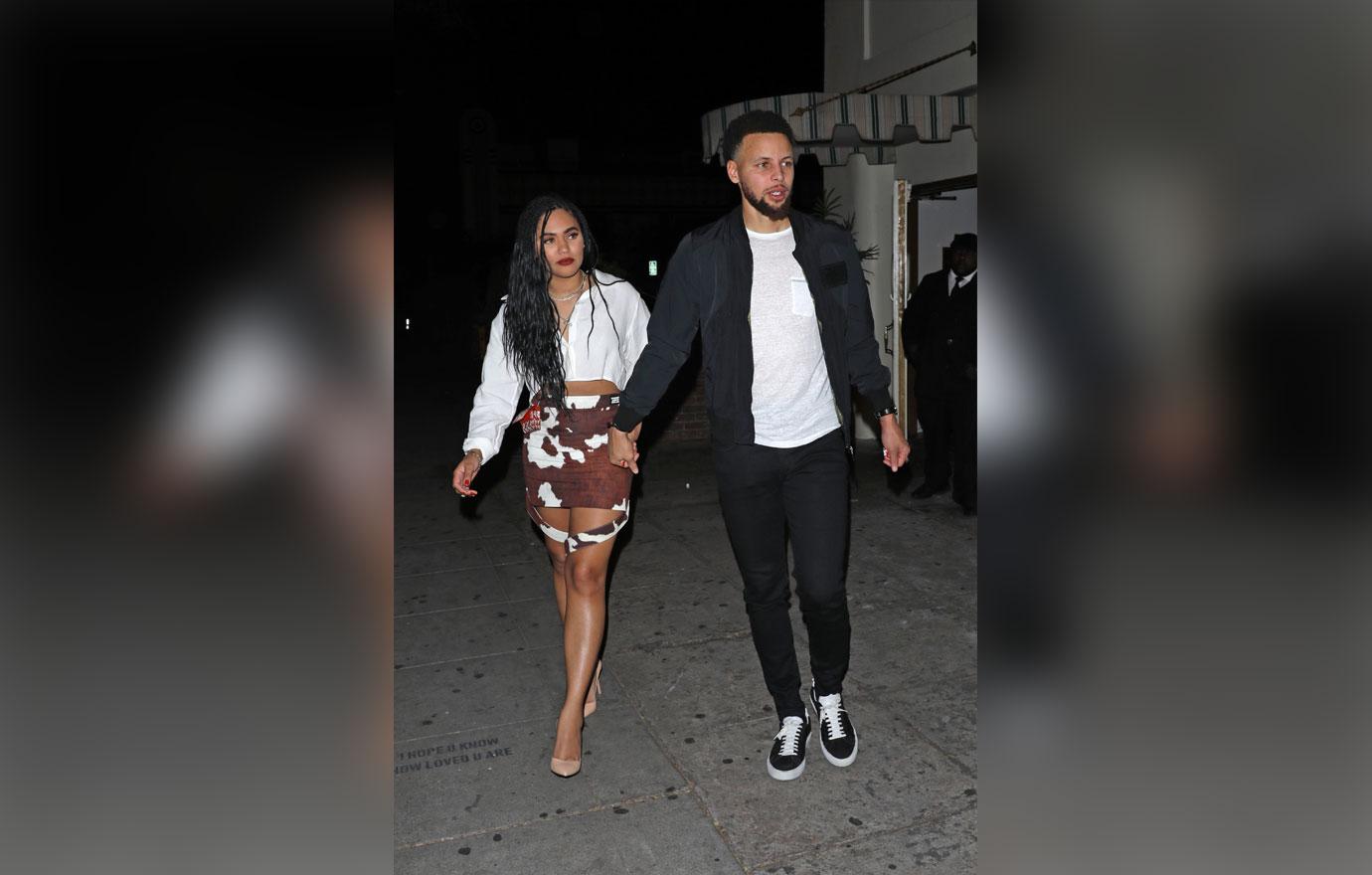 What do you think about Steph and Ayesha's date night? Share your thoughts in the comments below!