PHOTOS
'Bachelor In Paradise' Alums Jade Roper & Tanner Tolbert Dish On Daughter's Birth!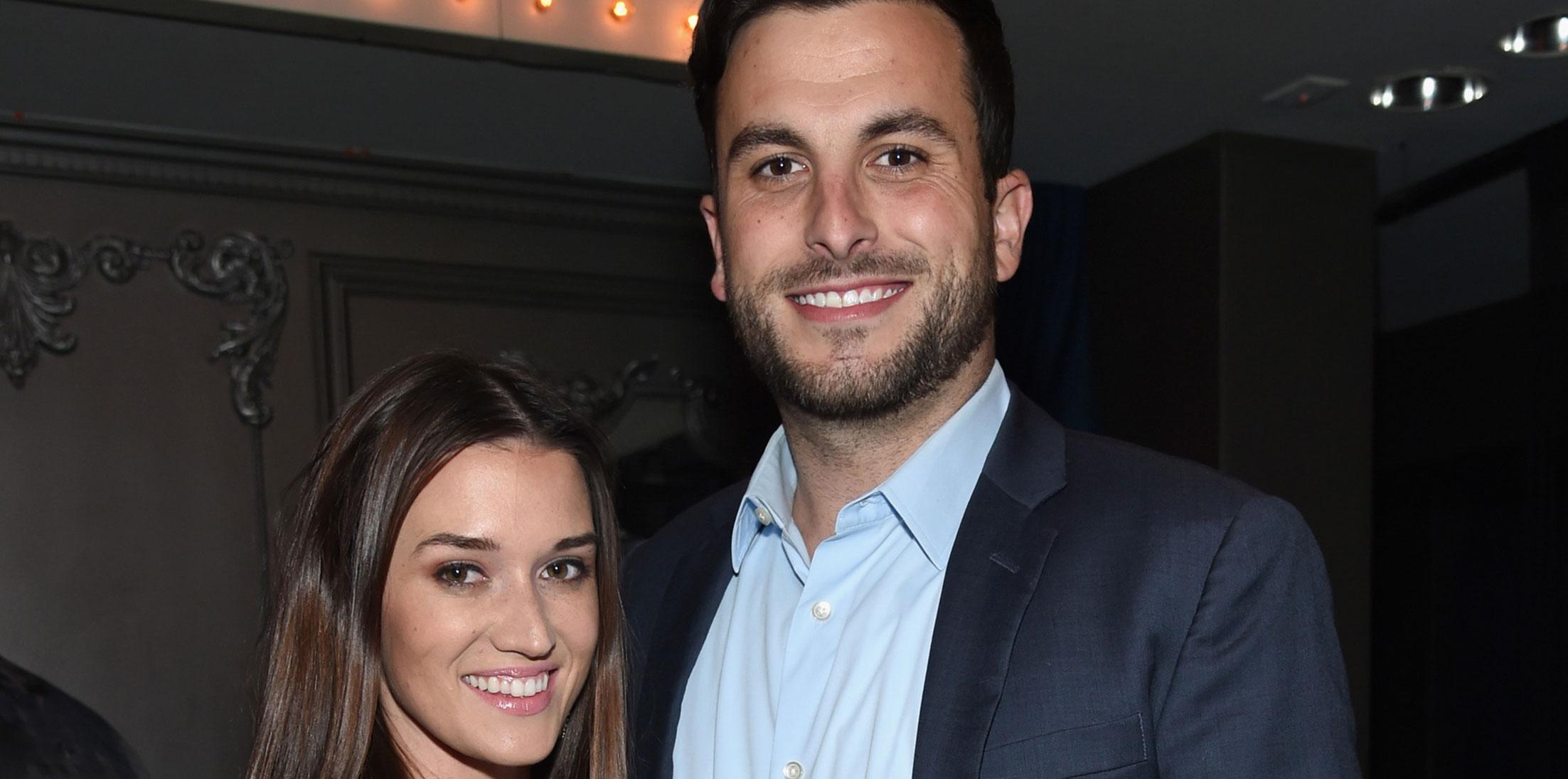 Bachelor Nation fans need to be prepared for cuteness ahead, as Bachelor In Paradise stars Jade Roper & Tanner Tolbert have just shared pics and details on their daughter Emerson Avery's birth!
Article continues below advertisement
The couple, who wed on national television last year, talked about it all on fellow castmate Ashley Iaconetti's podcast I Don't Get It on Monday.
Jade gave birth to Emerson four weeks ahead of her due date. Tanner had a hard time believing she was in labor as she was having premature contractions for a month.
Article continues below advertisement
"Go take a bath and calm down... go eat something," he recalls. "I thought she was full of sh*t. It was like the boy who cried wolf." Then he started eating some fast food and Jade just lost it!
"I'm eating McDonald's McMuffins while Jade is in the tub and Jade starts screaming at me because of the smell of it," he said. "I had two bites left of my McMuffin when Jade started losing her s--t, so naturally I finished them and went over to help her."
Article continues below advertisement
Luckily, they made it to the hospital where Jade gave birth au natural, without the epidural. "I just kept saying, 'I can do this, I can do this,' in my head, and I got through it," says Jade.
MORE ON:
Bachelor in Paradise
She credits Tanner with being her support system during the whole process. "Besides him making fun of me, when it was time for me to push, he was a badass too, because the midwife was not going to let him get away without being active in my labor," she said. "To me, seeing him participate in the delivery was really impressive, that he was wanting to be so involved. And he was pretty encouraging, telling me, 'You can do this!'"
Article continues below advertisement
Parenthood has definitely been a whirlwind experience for the couple, and they couldn't be happier with their daughter and life now.
"There was this one night where she was up every hour and I got no sleep and I was just crying the entire night and I'm like, 'I can't even be mad at you because I just look at your face,'" she gushed. "It's just like, this crazy love. It makes me love everything even more. I love Tanner more. I love Emerson. I love my dogs more. Like, I thought I'd come home and I'd think, 'Oh, you guys are just dogs now.' But it makes me love them even more. Your heart is just so full, it's unbelievable."
Article continues below advertisement
Looks like it's all smiles ahead for the happy family!
What do you think about Jade & Tanner's story? Sound off in the comments!