PHOTOS
'Bachelorette' Alum Ali Fedotowsky 'Mortified' After 1-Year-Old Son Riley Poops In Resort Pool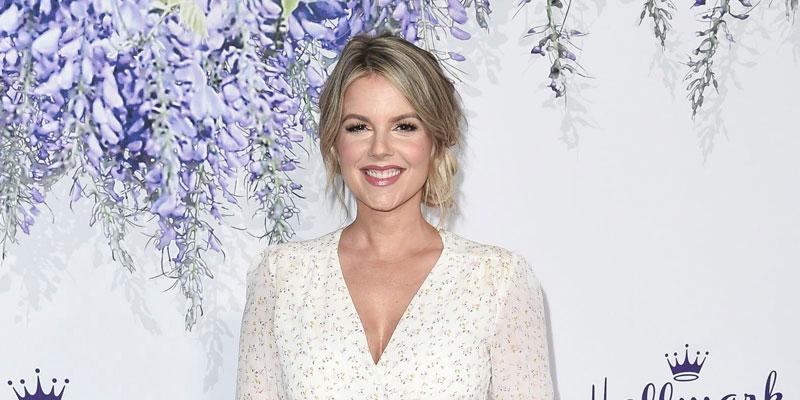 Ali Fedotowsky is getting real about having a constipated kid. The Bachelorette alum shared a mortifying story about her son Riley accidentally pooping in a pool during her family's vacation at the Fairmont Kea Lani in Hawaii.
Article continues below advertisement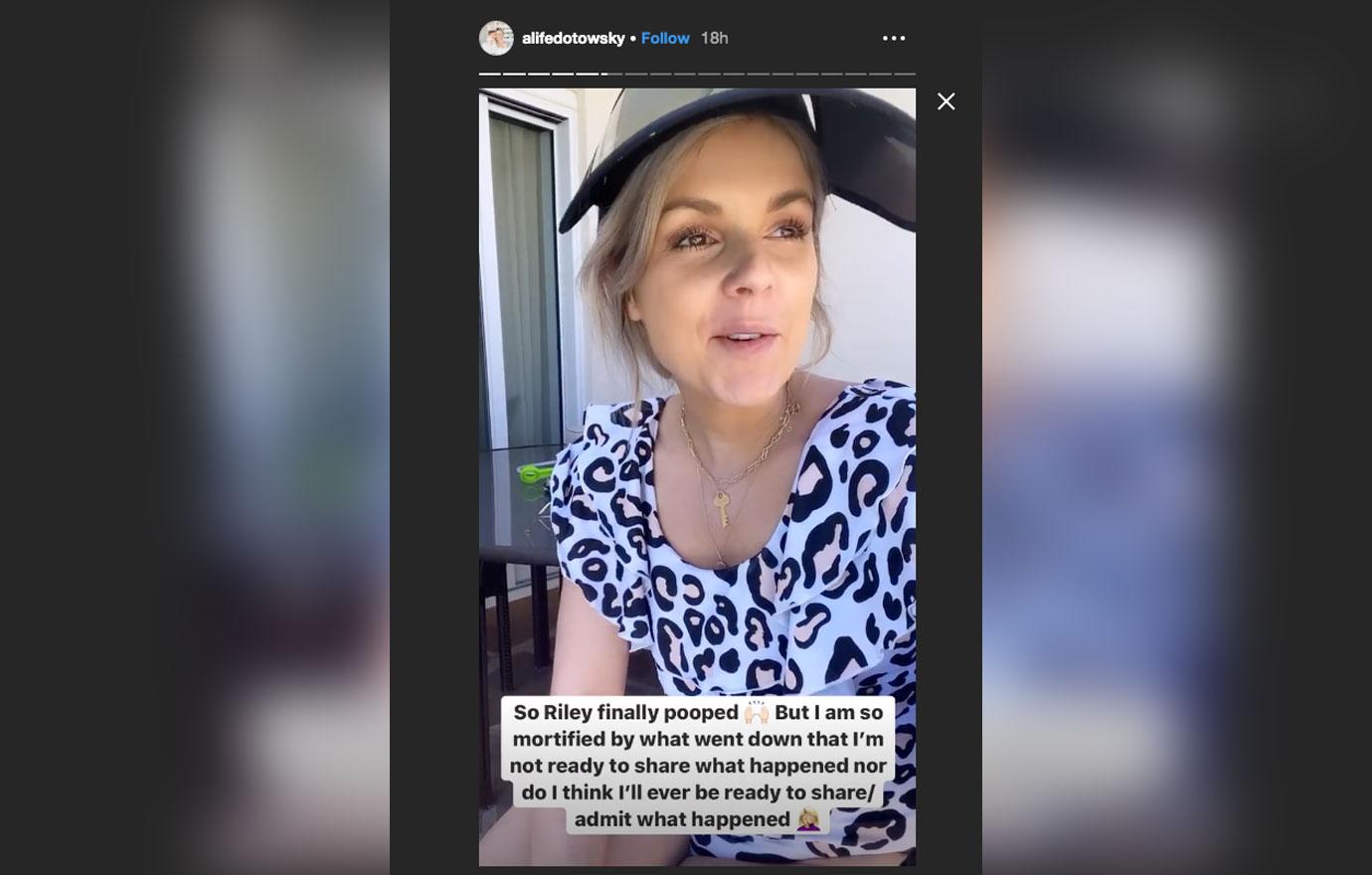 Ali, 35, told her followers on Instagram on February 24 that the toddler "hasn't poop in 3 days." Hours later, she revealed that her son finally went to the bathroom.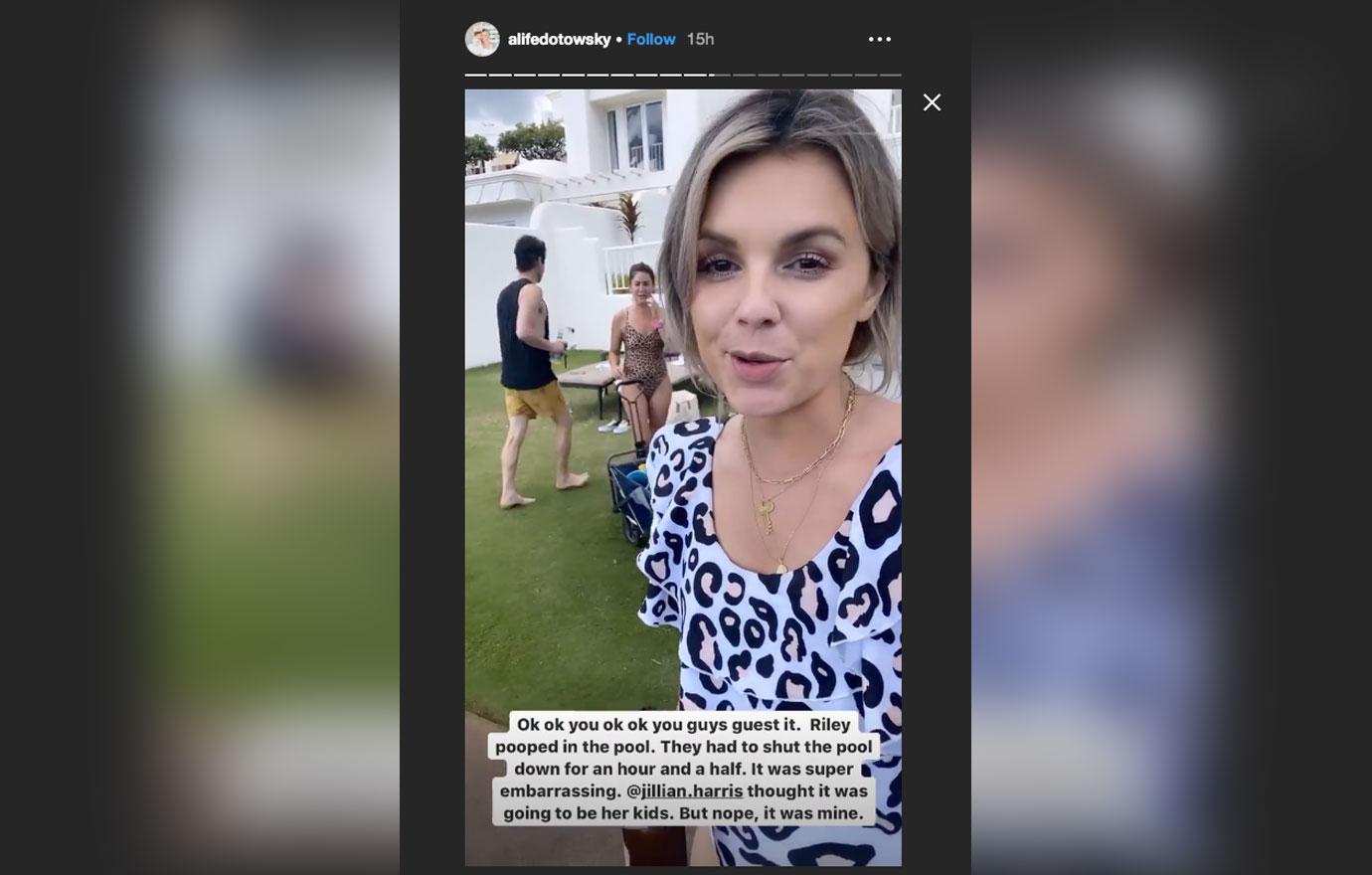 "So, Riley pooped and I'm so mortified at what went down when he finally pooped that I don't think I'm ready to share — or will ever be able to share — but I'm just letting you guys all know it happened," the reality star said in her Instagram Story while giving the camera a thumbs up.
Article continues below advertisement
The mother-of-two posted another Story later that day when she revealed her more details about Riley's accident. "You all guessed that Riley pooped in the pool. That's the truth," she admitted in the clip. "He pooped in the pool. They had to shut the pool down for like an hour-and-a-half. It was super embarrassing, so that's Riley's poop story."
Ali added that she tried to prevent him from having an accident by giving Riley a water-resistant diaper while in the pool. However, she said that he had "runny as F poops and it all leaked out of his swim diaper." Despite the incident, Ali said that her family had a great day in Hawaii. "Anyway, today was awesome. We had the best day. The kids had so much fun. I still don't have a voice, but I don't care. I had the best time and we're really happy."
Article continues below advertisement
During their family vacation, the Bachelorette alum also demonstrated her family's use of proper sun protection. She applied sunscreen to her son's face, and wore a visor to cover her face while outside. Ali was diagnosed with basal cell carcinoma (a common form of skin cancer) in January.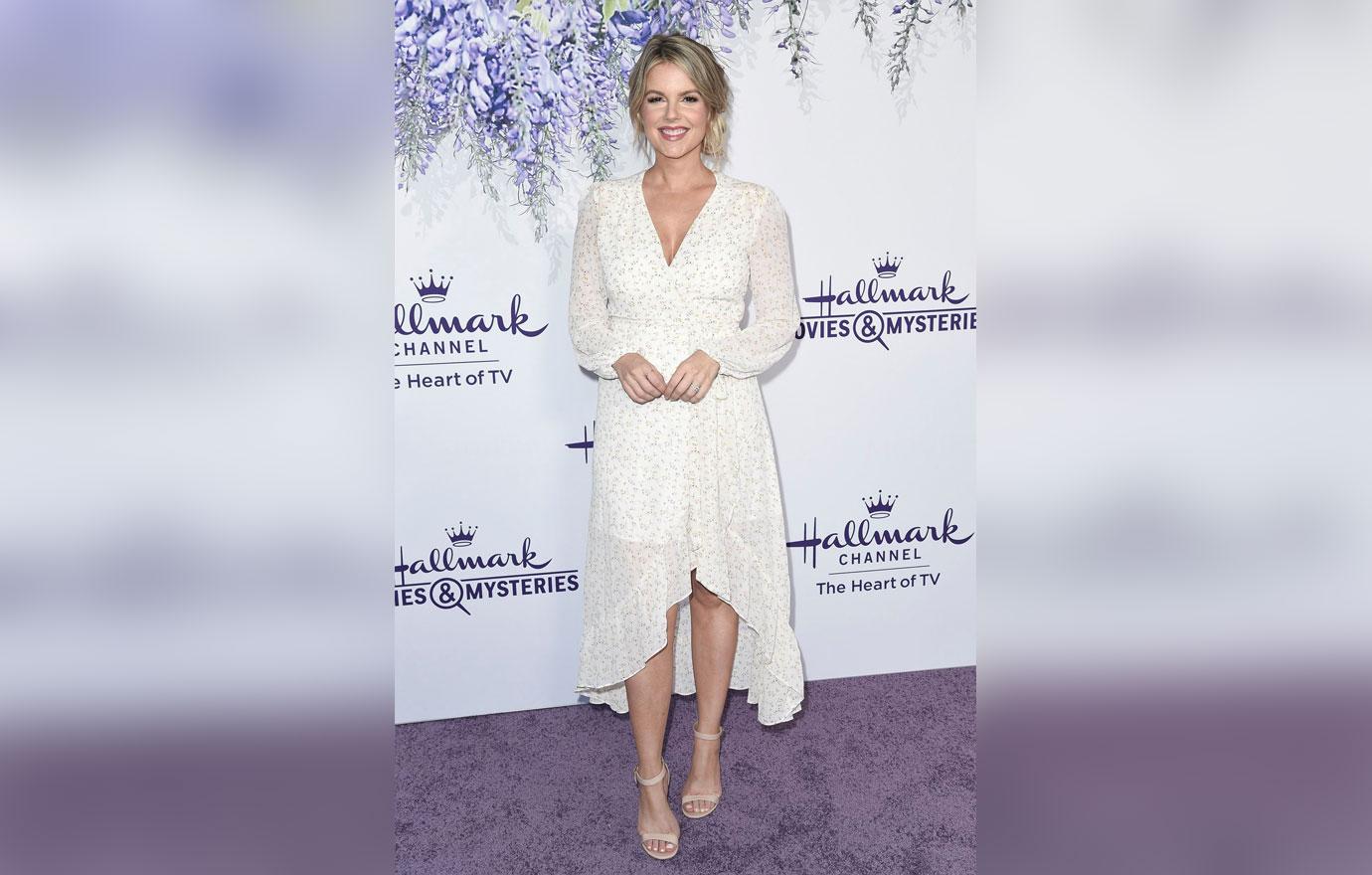 "GET YOUR SKIN CHECKED. A couple weeks ago I found out I have skin cancer. When my dermatologist used the c-word, I just about fainted in his office," she wrote on Instagram last month. "Thankfully, the type of skin cancer I have is rarely fatal and really never fatal when you catch it early. It's called Basal cell carcinoma."
Article continues below advertisement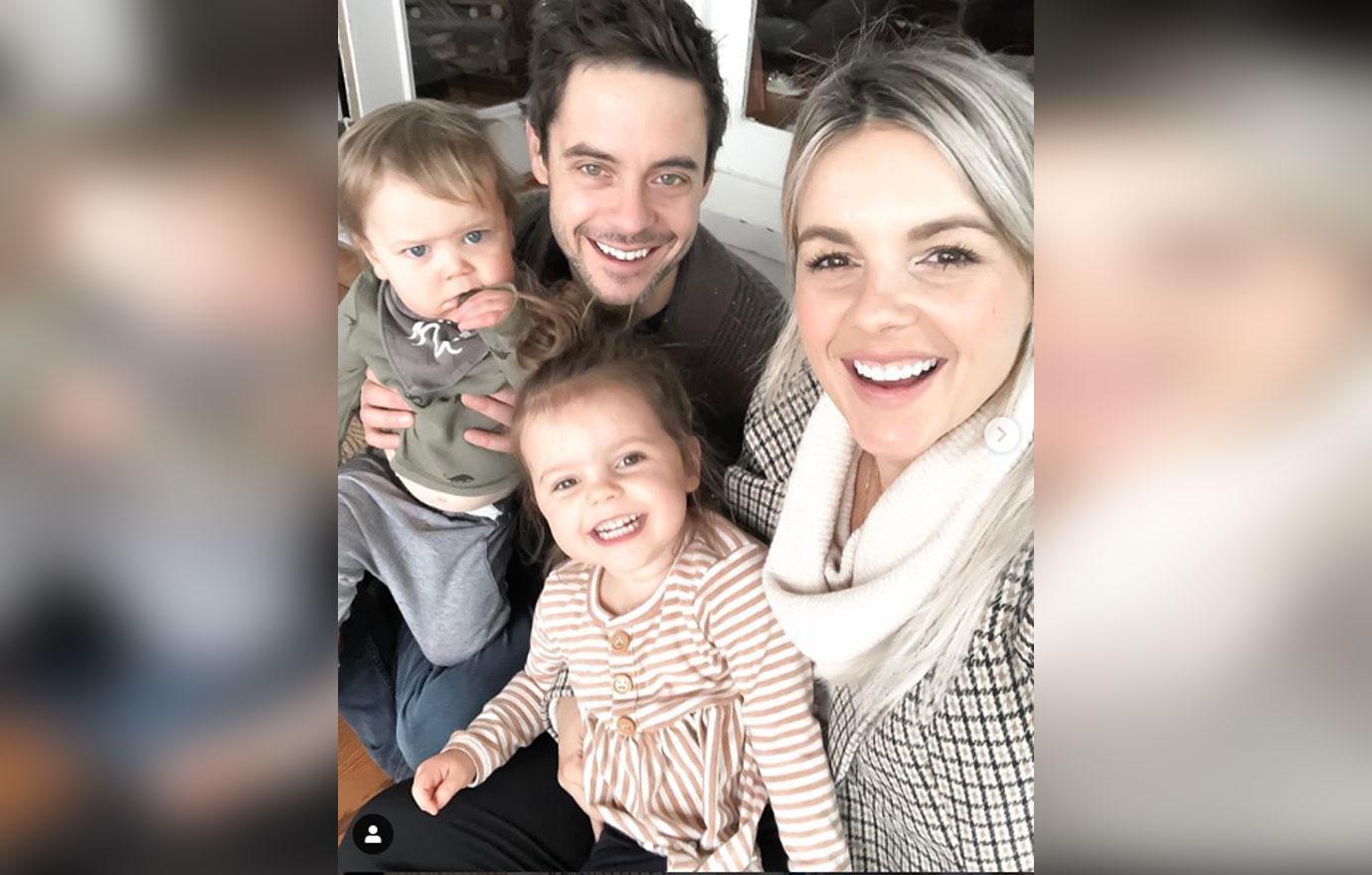 The lifestyle blogger added, "Basal cell carcinoma is super common. The most common skin cancer. You probably know someone who has it. So it's no big deal. But what IS a big deal is not treating it and treating it early. That is why going to a dermatologist and getting your skin checked every year is SO important (I now go every 3/6 months)."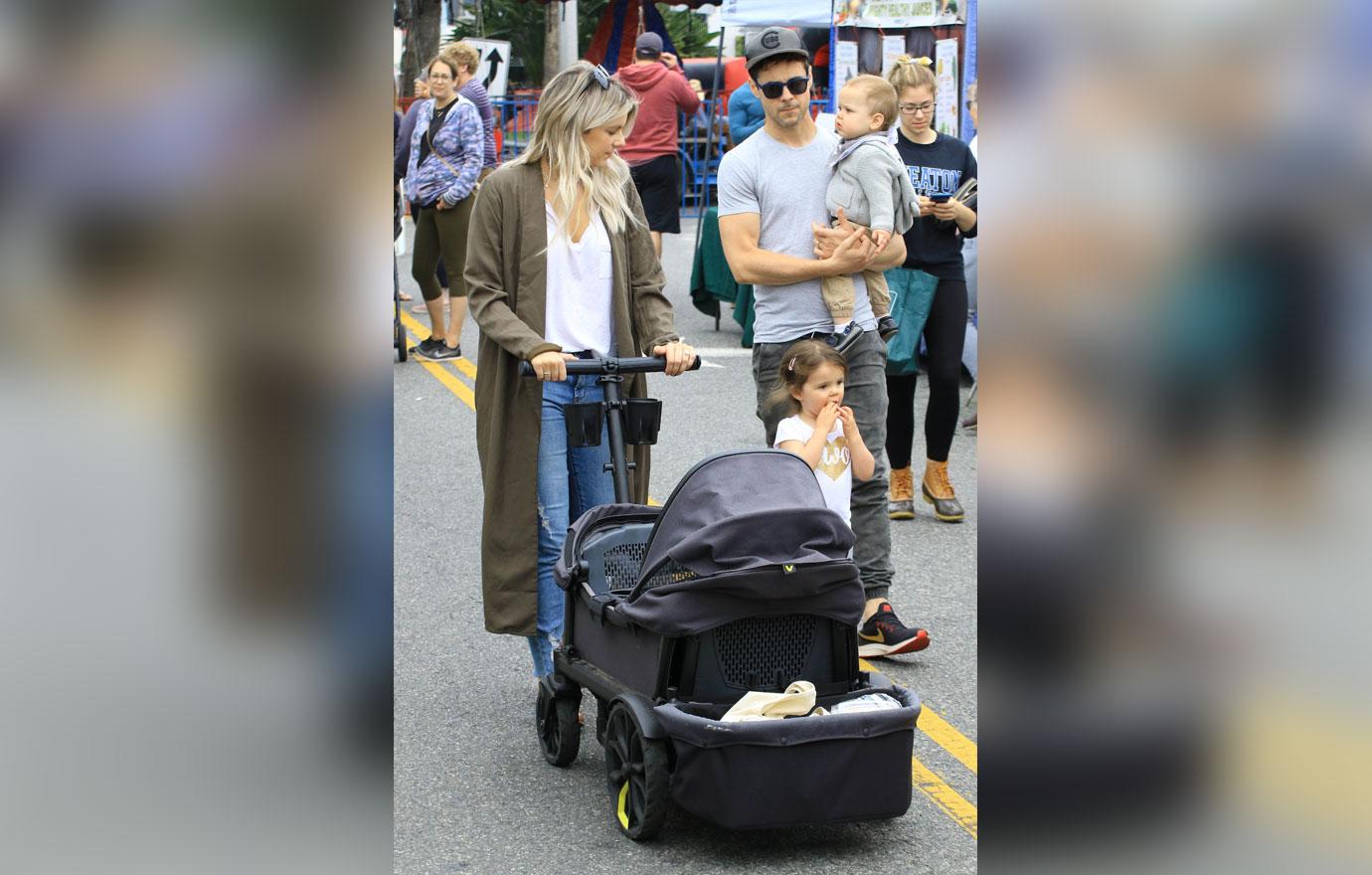 "I'm lucky it wasn't melanoma," she continued. "And I'm lucky that I caught it early. Moving forward I plan on making it a priority of mine to use the best natural products on my skin and be rigorous about applying sunscreen and reminding all of you to do the same!"
Article continues below advertisement
What do you think of Ali's story about Riley? Sound off in the comments below!