PHOTOS
Ben Affleck And Jennifer Garner Having Marriage Troubles? Batman Star In 'A Mid-Life Crisis'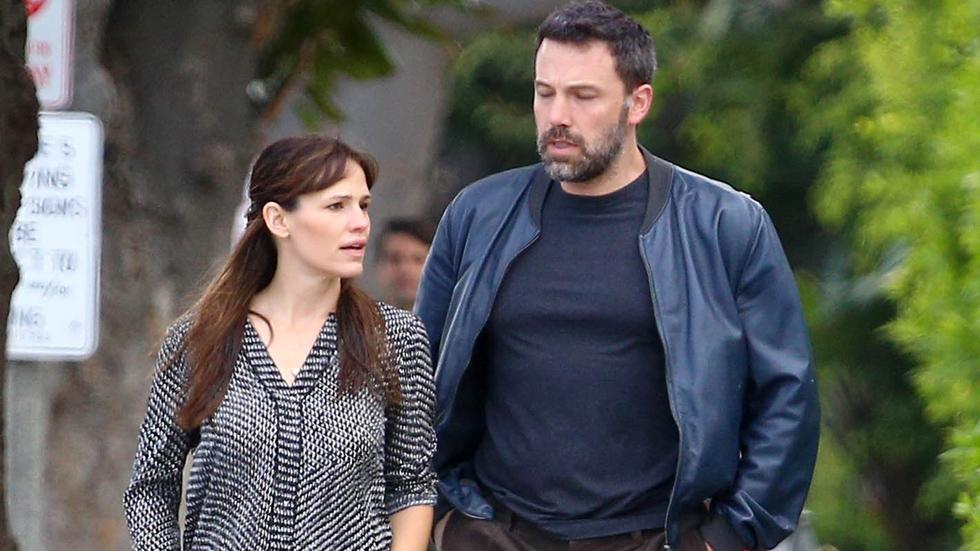 Pensive-looking couple Jennifer Garner and Ben Affleck keep to themselves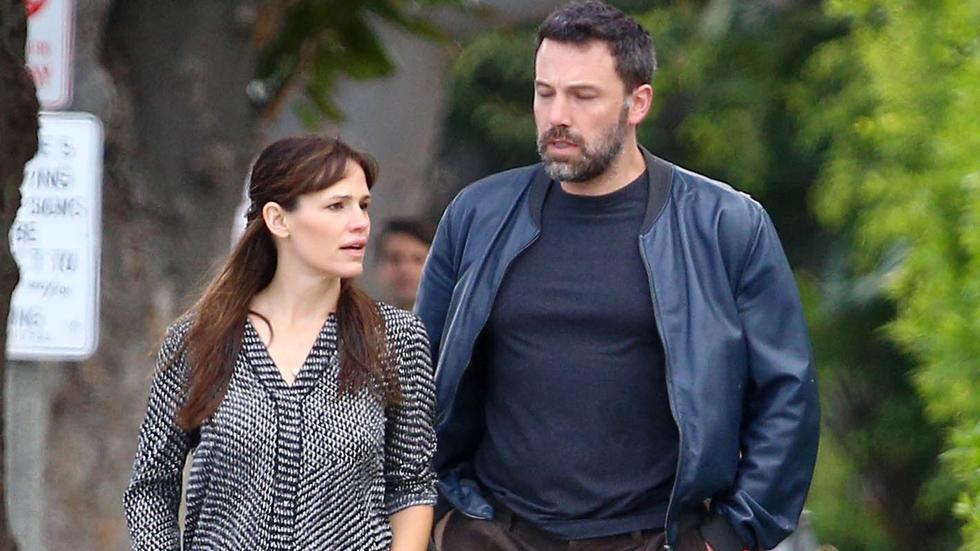 They're about to celebrate their 10-year wedding anniversary but there may be some trouble in paradise for Ben Affleck and Jennifer Garner because the Batman actor is reportedly having a "mid-life crisis."
Article continues below advertisement
Ben Affleck is spotted out in his maroon chevelle as he heads to his office in Santa Monica, Ca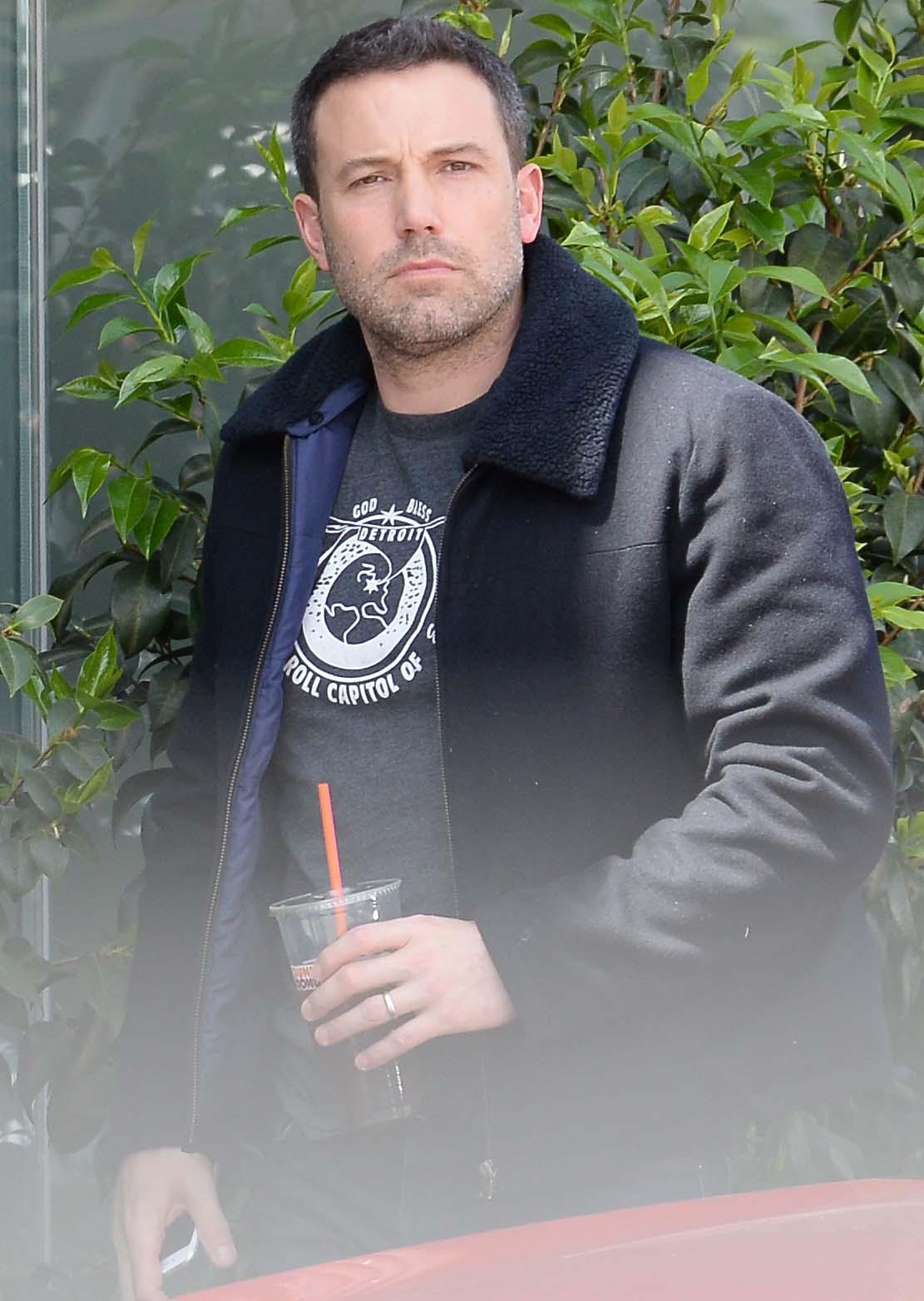 Photos published in The National ENQUIRER show Ben not wearing his wedding ring while in Canada just before Jen's 43rd birthday in mid-April.
Ben Affleck and Jennifer Garner grab breakfast with their little guy Samuel - Part 2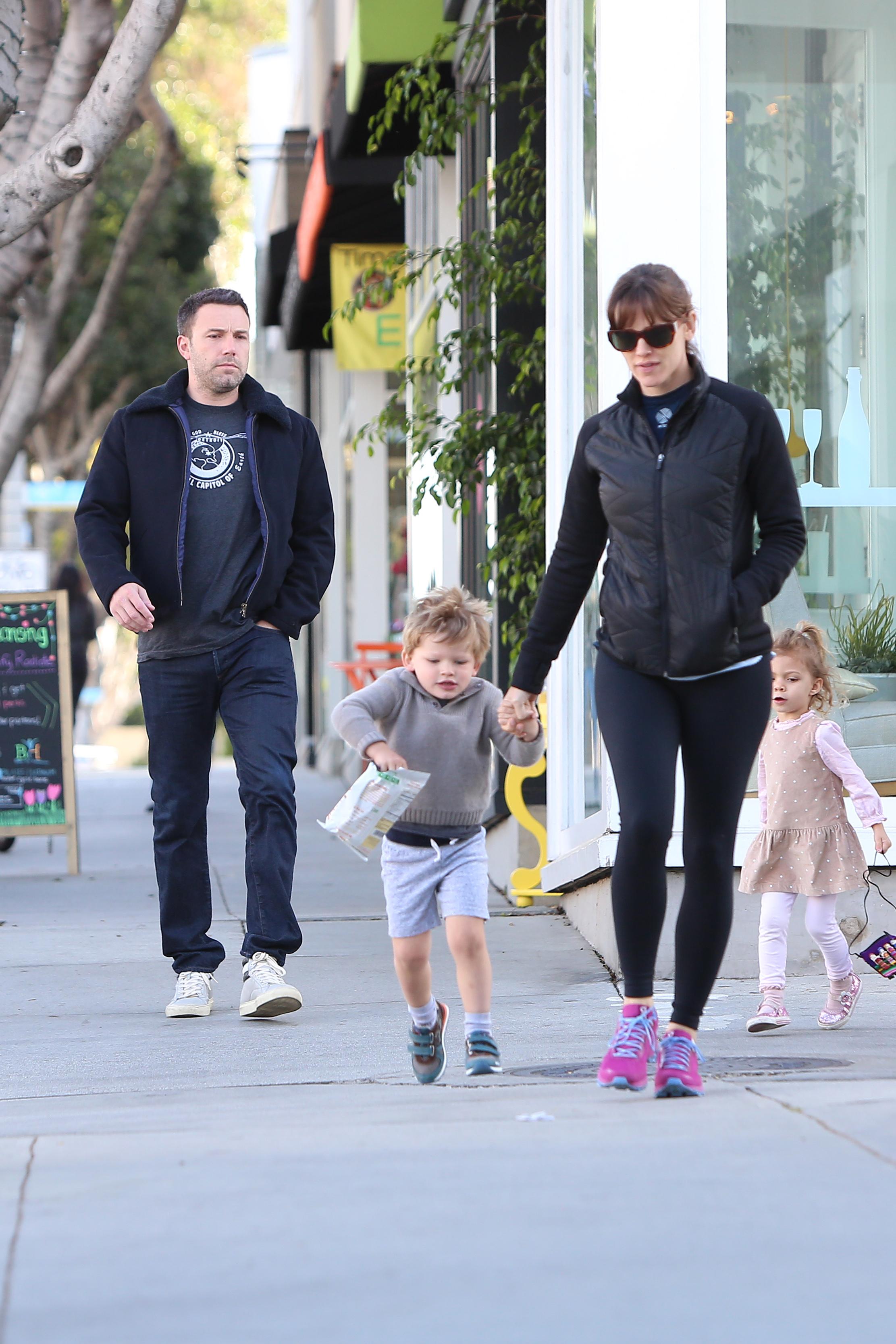 According to the report, the 42-year-old actor went to a Buddhist monastery in Canada to "get his head straight" after an argument between the couple.
Article continues below advertisement
A-Listers arriving for the much-anticipated Mayweather and Pacquiao fight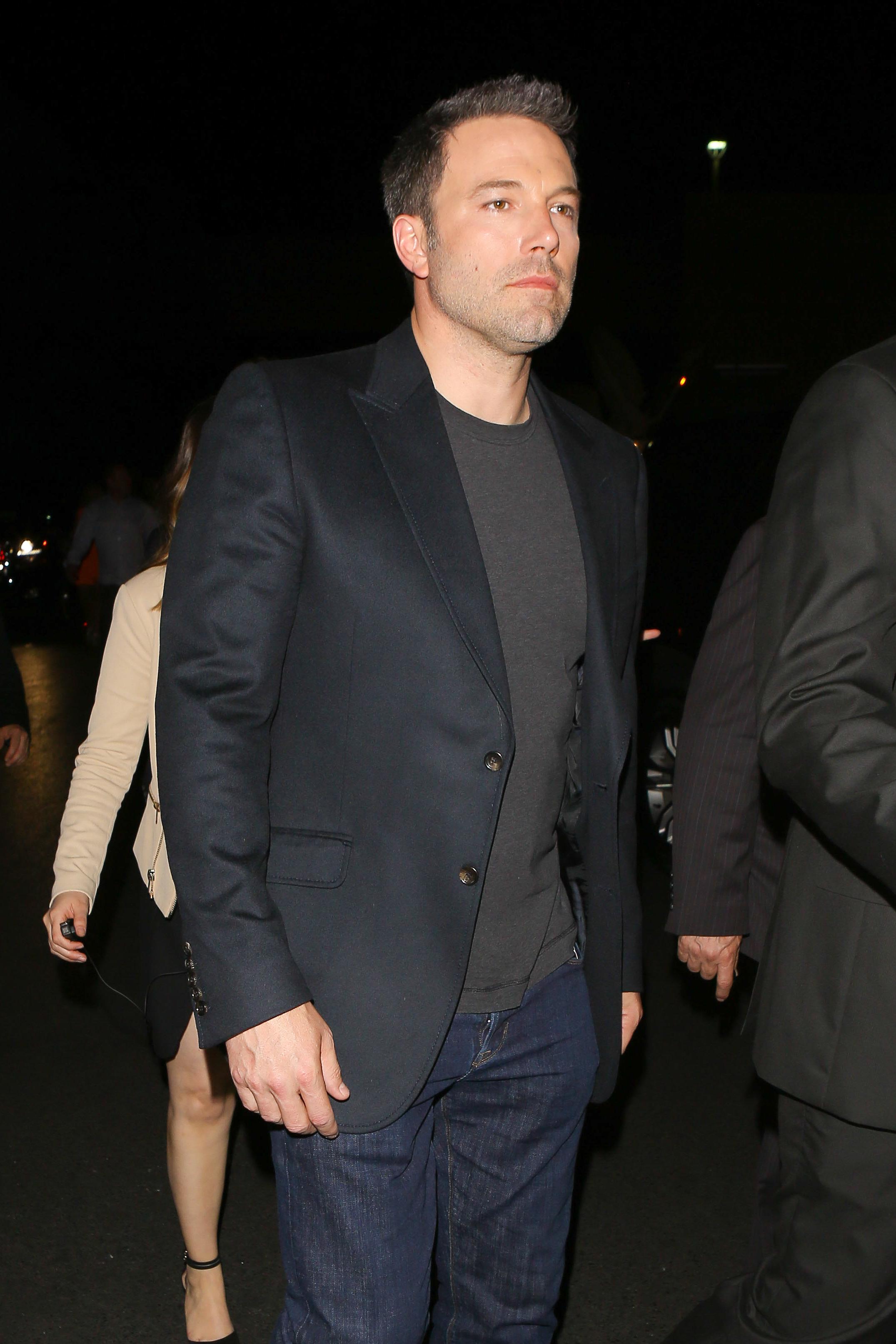 That's when Affleck was spotted in a store via surveillance camera footage not wearing his wedding ring on April 16.
Article continues below advertisement
*EXCLUSIVE* Ben Affleck and Jennifer Garner wrap up a Family Farmer's Market trip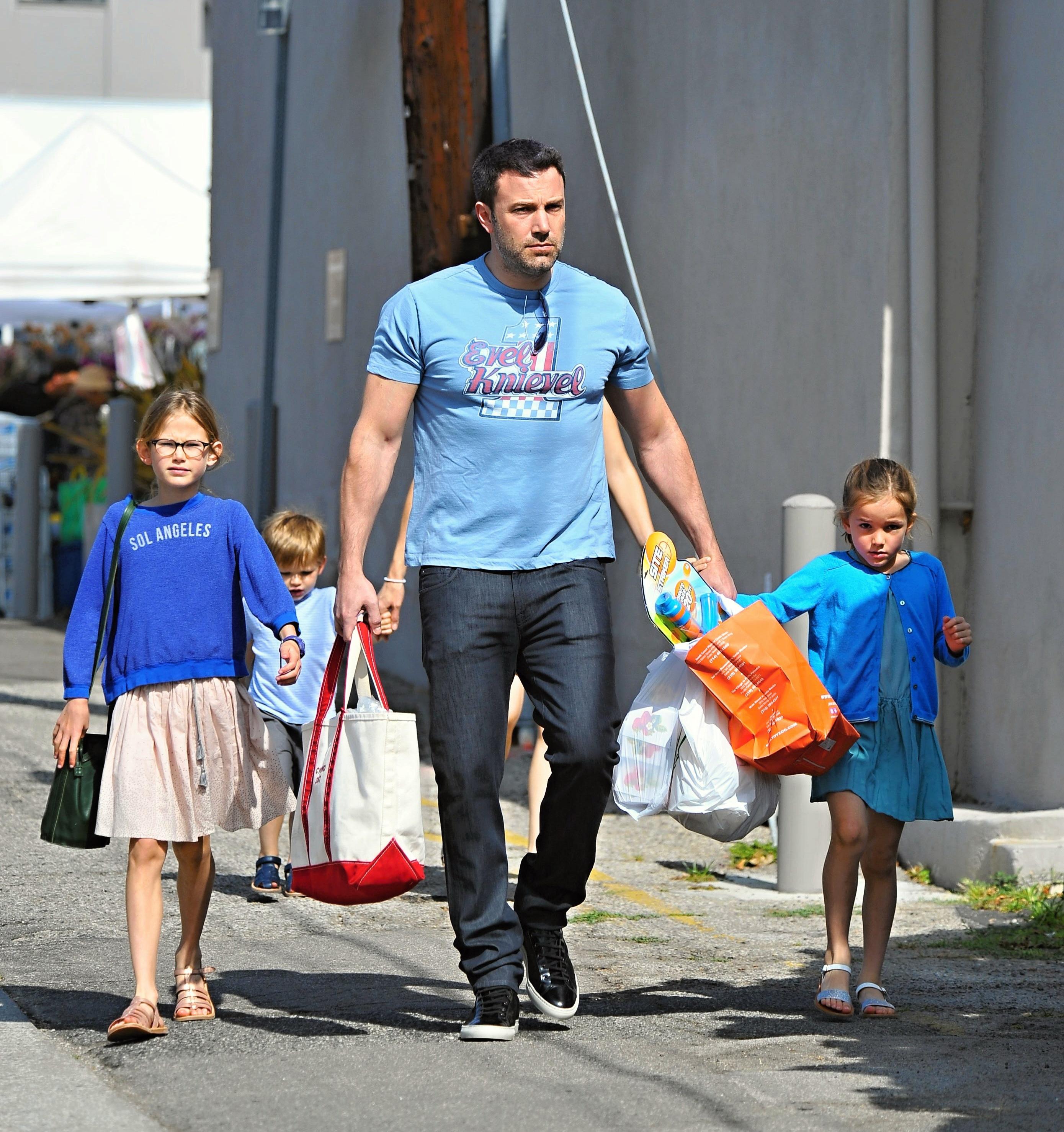 Article continues below advertisement
Jennifer Garner and Seraphina Rose grab a to-go bite at Pinocchio In Cucina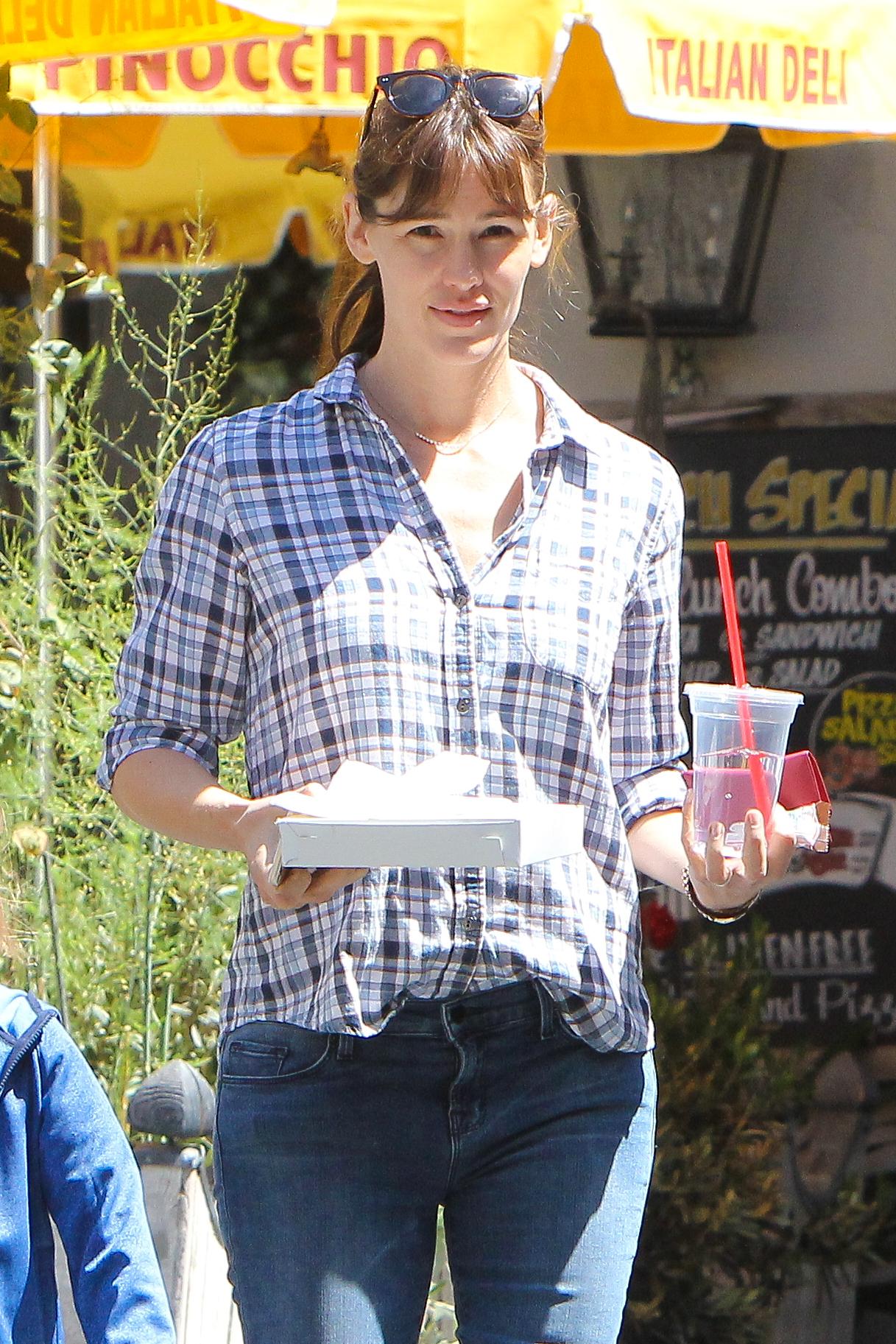 The source also revealed they're struggling to avoid a messy divorce and Ben is "talking through his marital issues."
Article continues below advertisement
Pensive-looking couple Jennifer Garner and Ben Affleck keep to themselves