PHOTOS
Check Out The 7 Best Moments From The 2019 Country Music Awards!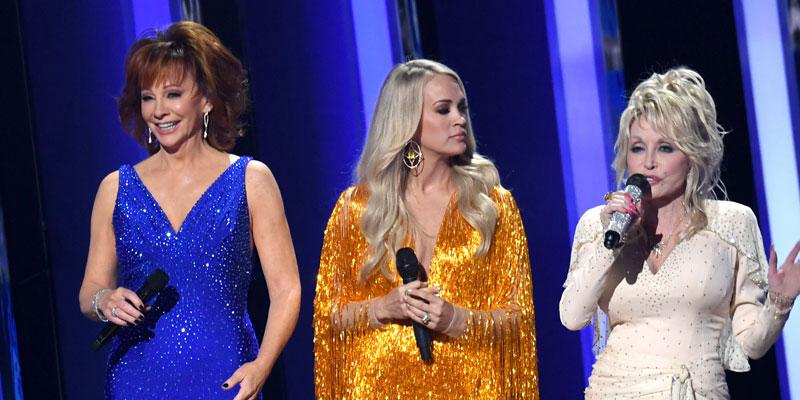 Article continues below advertisement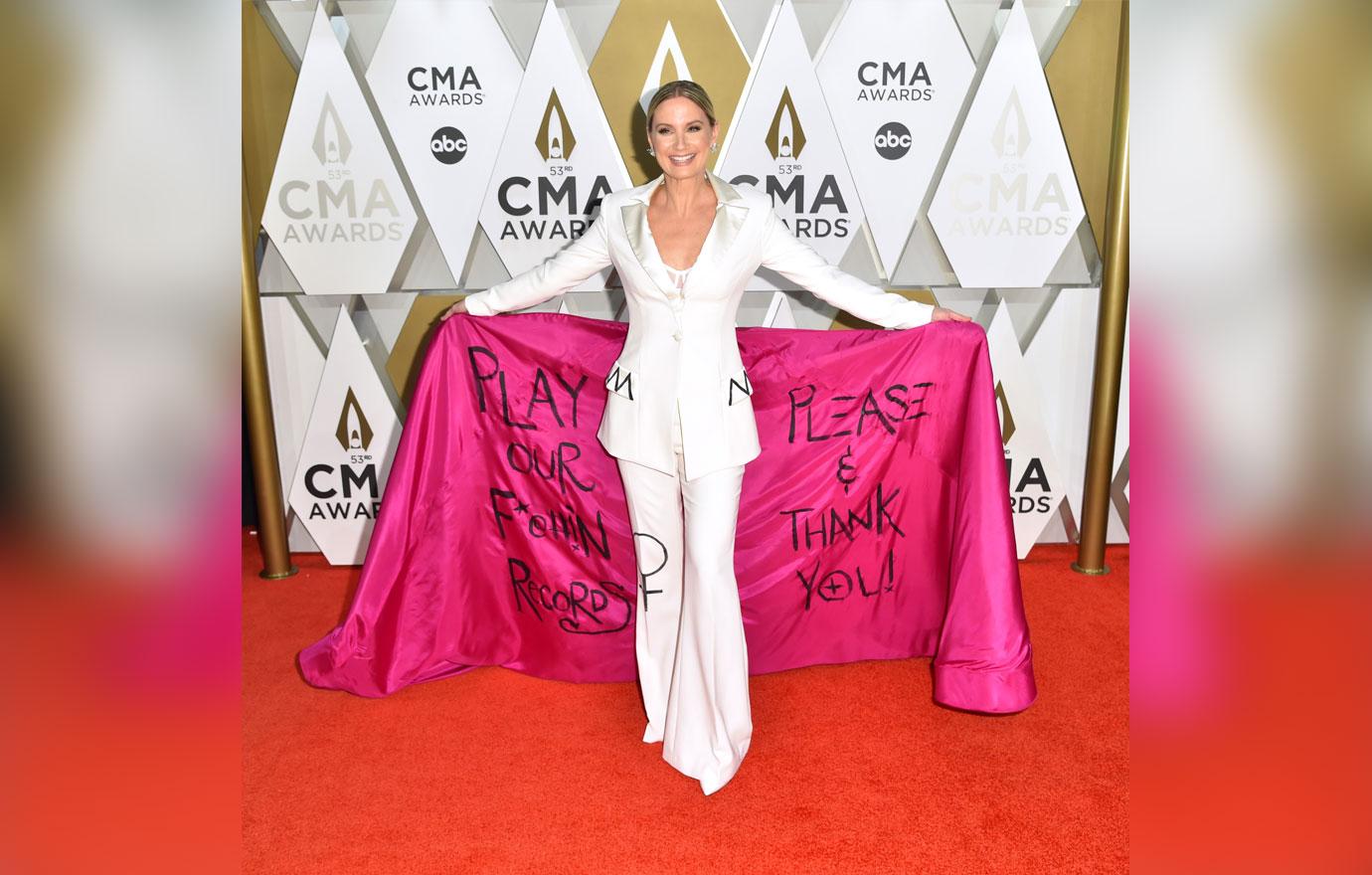 Jennifer Nettles made a big fashion statement on the red carpet when she walked on wearing a Christian Siriano and Alice Mizrachi outfit that featured the words, "Play our f@#!n records, please & thank you." The Sugarland member, 45, donned a white suit and pink cape. Jennifer stood up for more gender equality when country music stations play female records.
Article continues below advertisement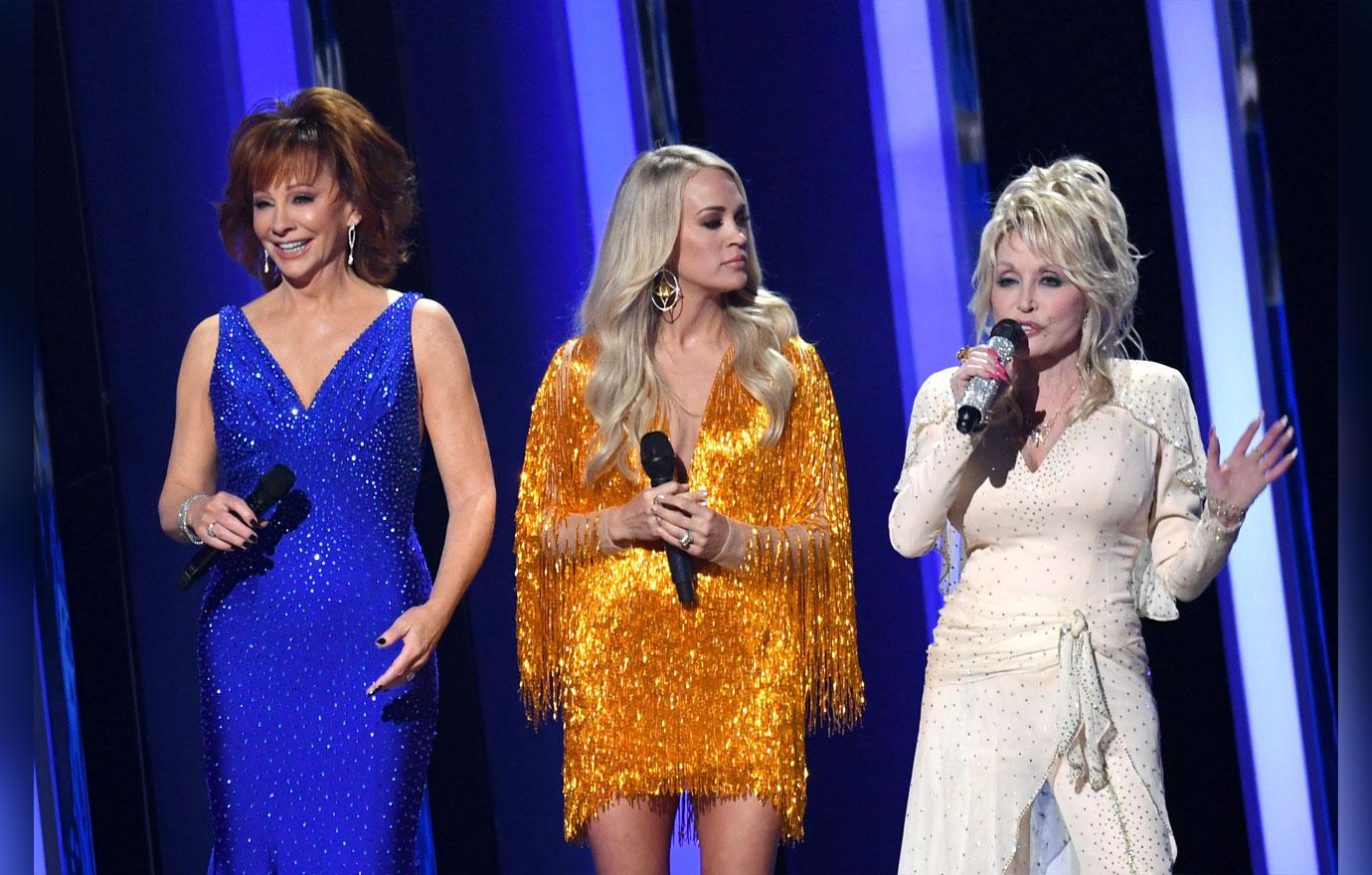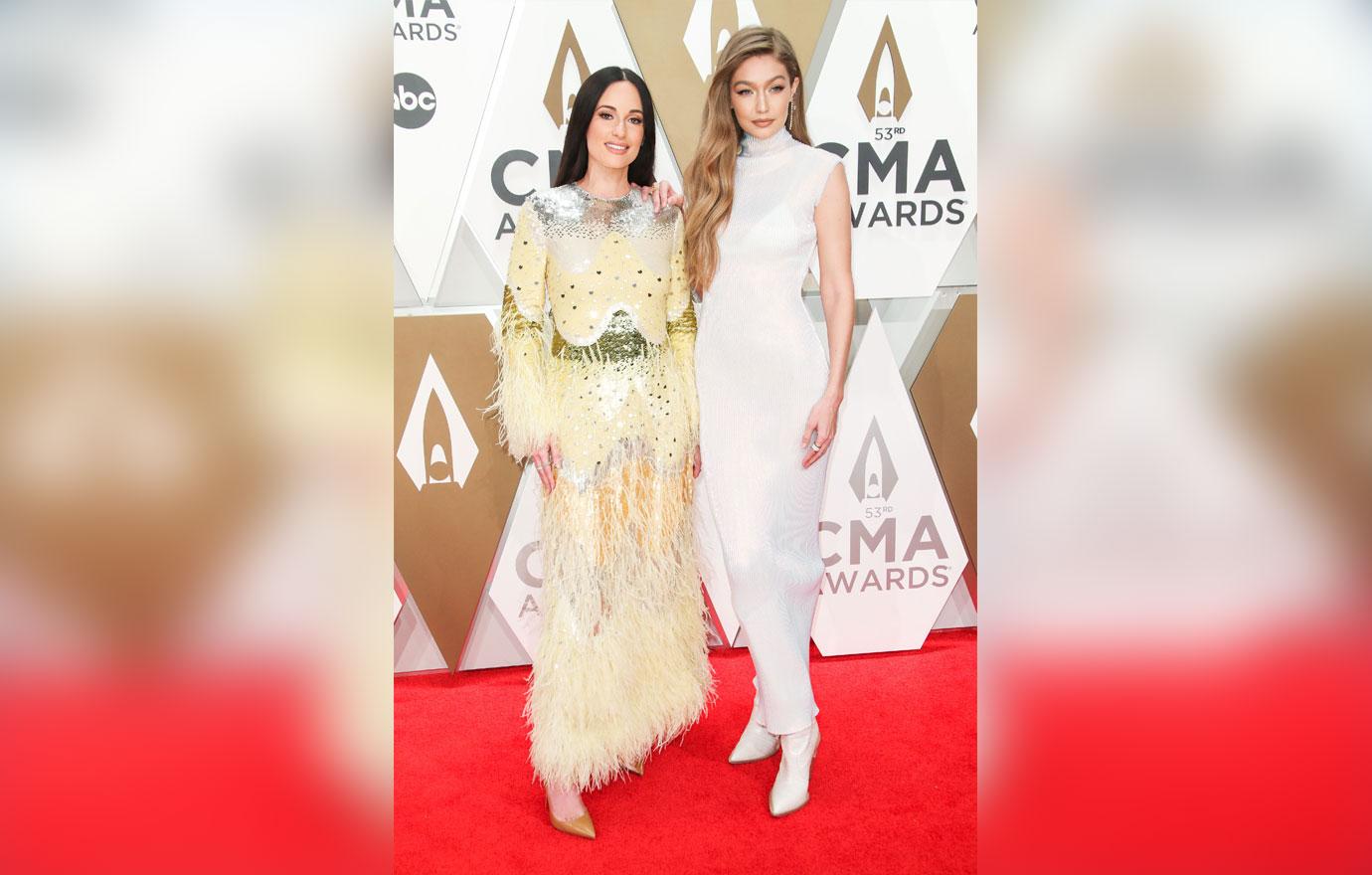 Kacey, 31, took Gigi, 24, as her date for the big night. The Grammy winner and the model were caught in a funny moment at the beginning of the show when they were filmed singing along while sipping on drinks from red Solo cups.
Article continues below advertisement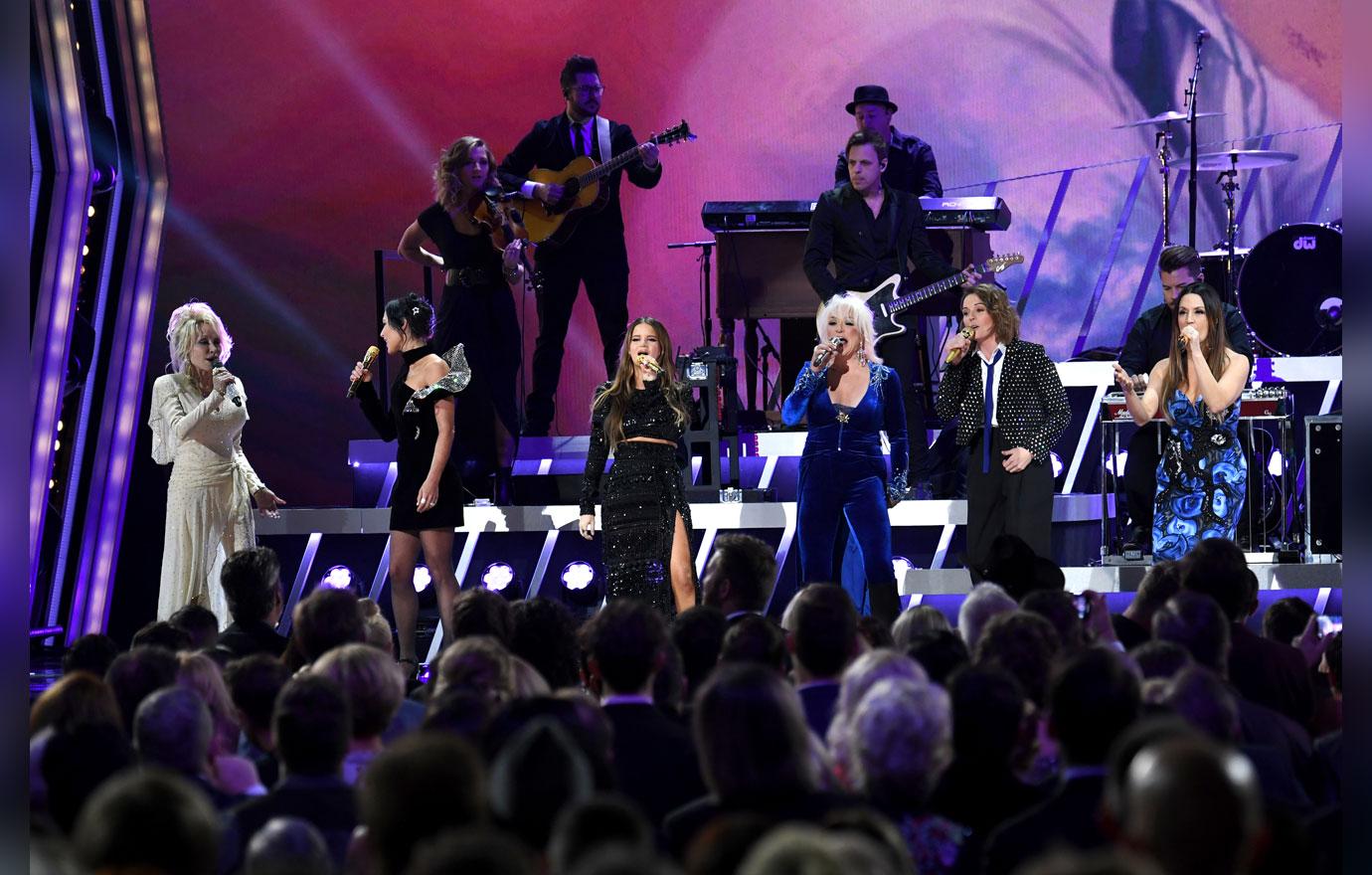 The opening number of the 53rd annual CMA's was performed by some of the best female country stars in the business. Carrie, Dolly, 73, and Reba, 64, were joined on stage with musicians that included: Martina McCride, Little Big Town's Karen Fairchild and Kimberly Schlapman, The Highwomen's Brandi Carlile, Natalie Hemby, Maren Morris and Amanda Shires, and more.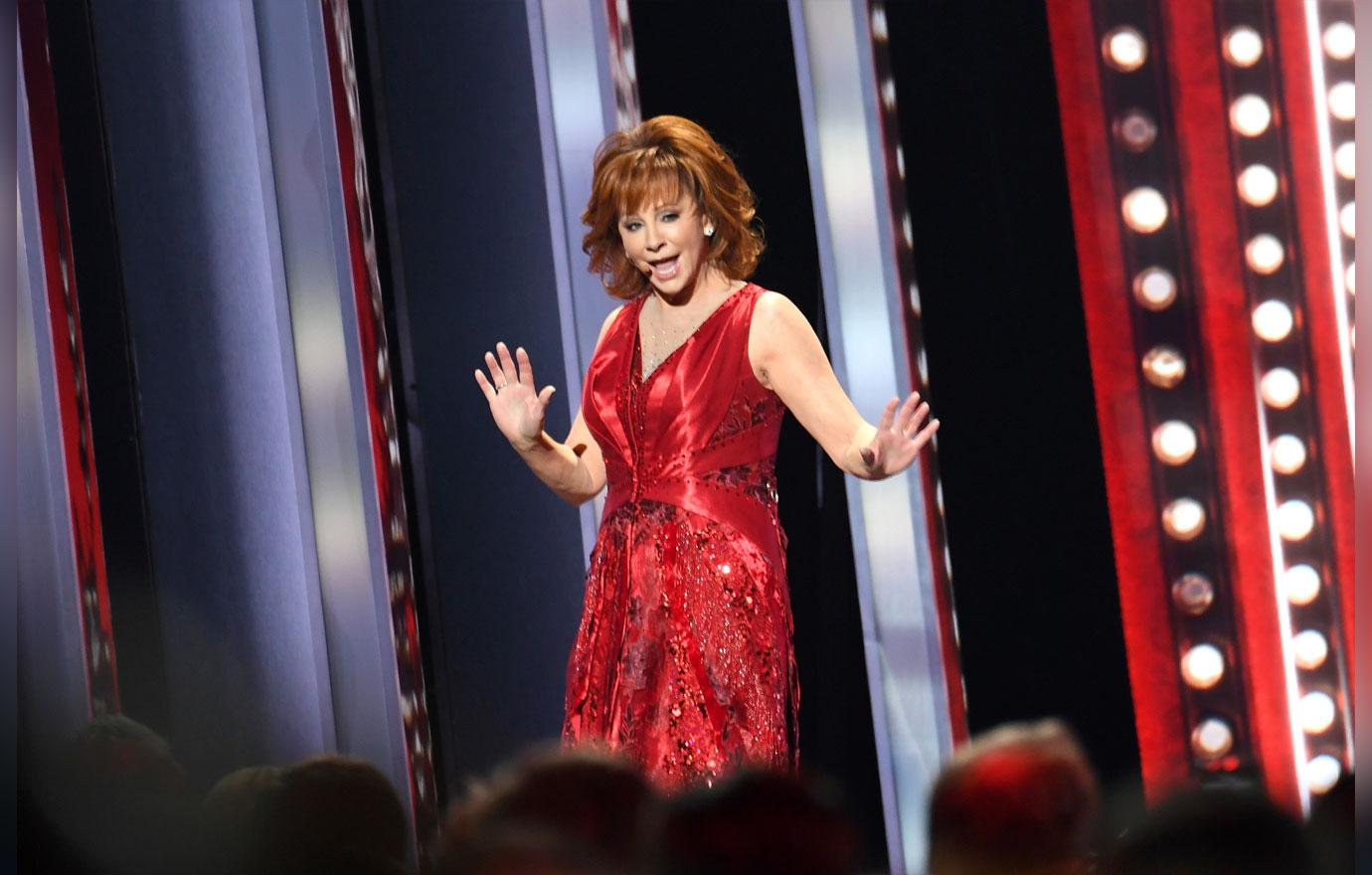 The Reba actress caused cheers throughout the arena on Wednesday evening when she sang a rendition of her hit,"Fancy." She walked onto the stage wearing a sparkly purple robe and feathered sleeves. Reba then slipped out of her look to show the sparkling red dress mentioned in the song. However, once Reba started singing, she dropped her dress and revealed a matching red pantsuit underneath.
Article continues below advertisement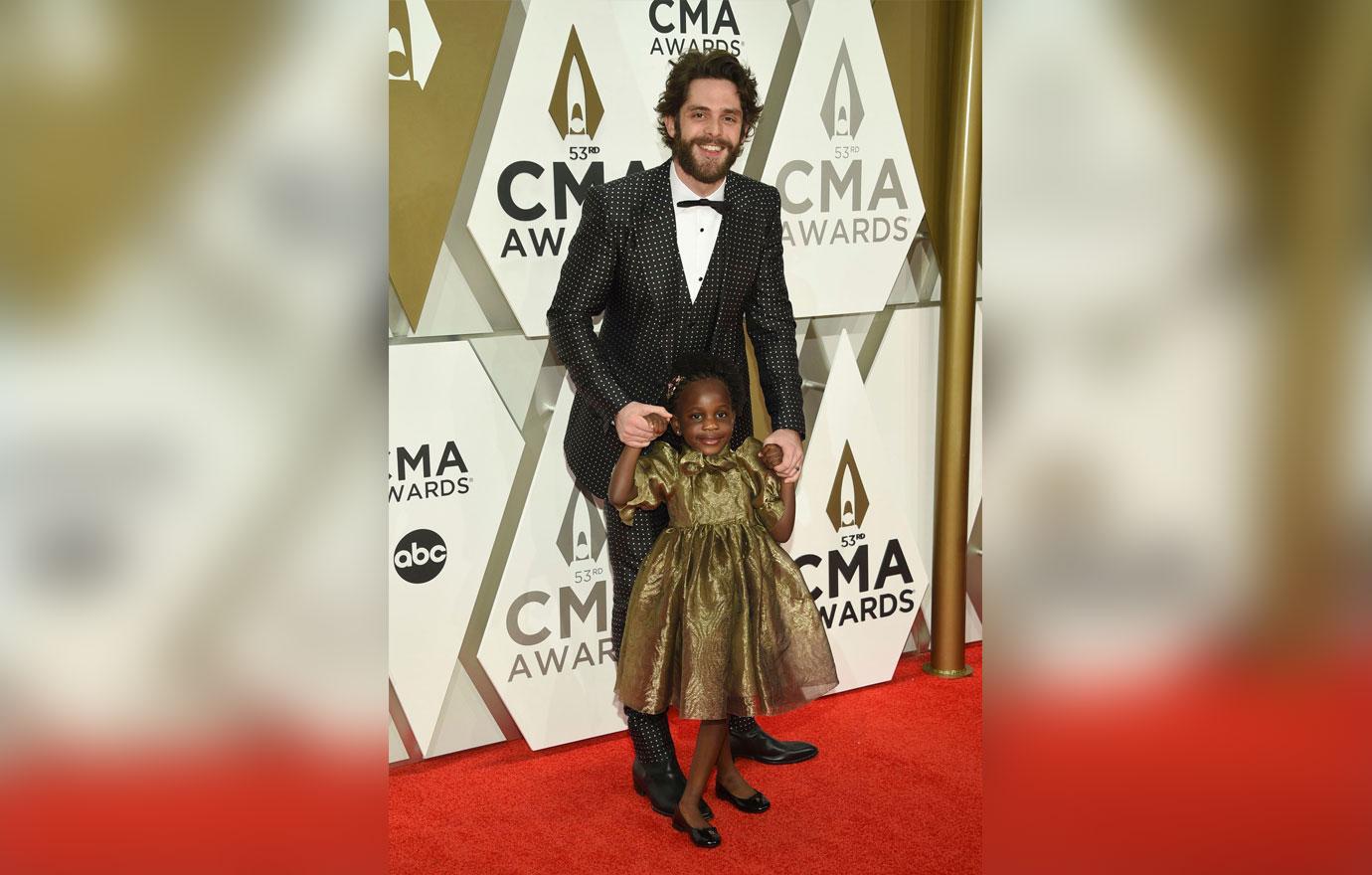 Cuteness alert! "Marry Me" crooner Thomas Rhett was spotted dancing with his four-year-old daughter Willa Grey during Kacey and Willie Nelson's duet of his song "Rainbow Connection."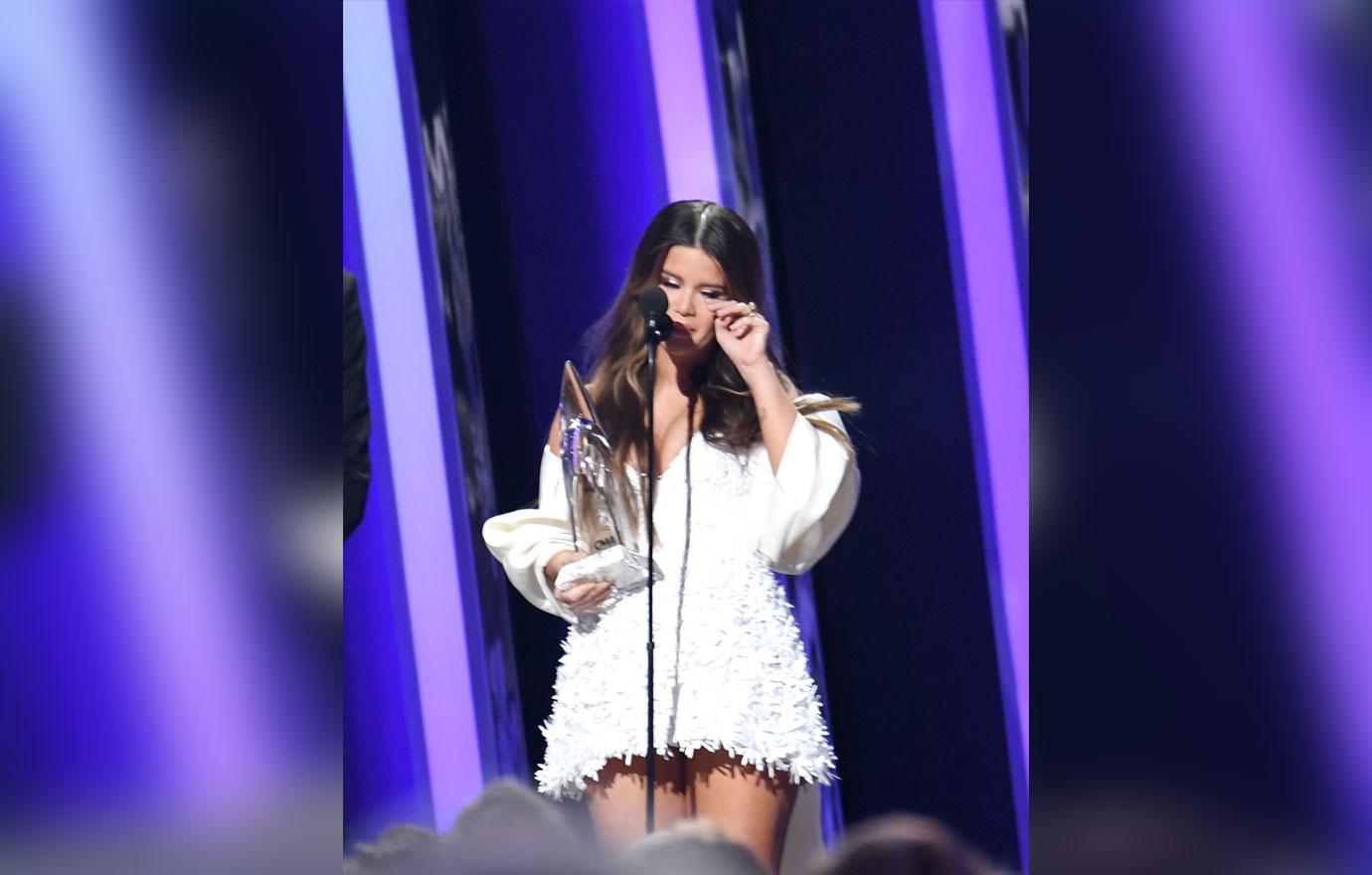 Maren, 29, gave a teary-eyed tribute to late songwriter and producer Michael James Ryan when she got up to accept the award for Album of the Year. Her record, "Girl," was the winner and she emotionally remembered her late friend who worked on the album with her.
Which moment from the evening was your favorite? Sound off in the comments below!