PHOTOS
From Flipped Tables To Pulled Weaves: The 11 Biggest Fights In Real Housewives Of New Jersey History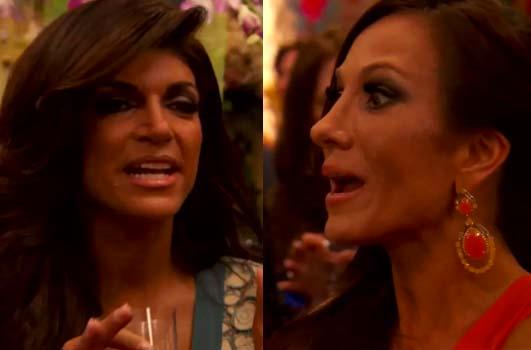 On the Real Housewives of New Jersey's season six finale, Teresa Giudice and Teresa Aprea finally battled it out after Teresa Giudice spread a rumor from Victoria Gotti that Teresa Aprea's husband Rino cheated on her with her mother. Although the girls ended up hugging it out—surprisingly!—the same can't be said for other brawls throughout the years.
Check out the top 11 best fights from the Garden State gals (and their husbands!).
Article continues below advertisement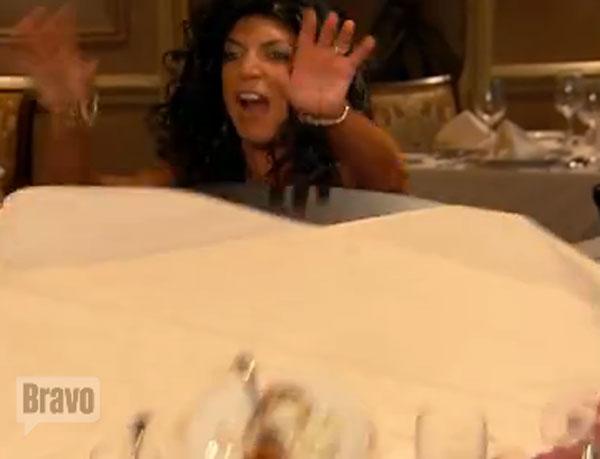 Former housewife Danielle Staub started the infamous table-flipping fight that became the most talked-about moment in the franchise's history. When Danielle and Teresa Giudice began to argue over the book Cop Without a Badge, which discusses Danielle's past as an alleged prostitute, Danielle told Teresa to "pay attention." This completely set the housewife off. "I am paying attention. Obviously there has to be something else, you were f*cking engaged 19 times, you stupid b*tch," Teresa screamed before flipping the table over.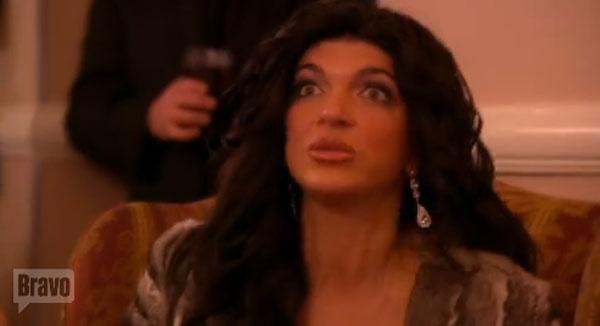 It was round two of Teresa vs. Danielle when Teresa literally chased a frightened Danielle out of a country club. Teresa tried to make things right after she flipped the table, but Danielle didn't want anything to do with her. Instead, she told Teresa not to call her honey. Teresa replied, "is b*tch better?" When Danielle told Teresa that her $5 million dollar home is in foreclosure, Teresa had to be held back from physically fighting with the housewife.
Article continues below advertisement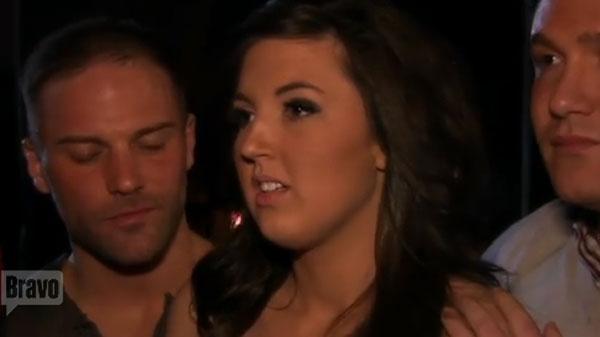 Danielle vs. Ashlee Holmes? While Danielle was being helped to her car, Jacqueline Laurita's then 18-year-old daughter pulled her weave out! Ashlee screamed at her, "Who do you think you are?" Danielle called the police and Ashlee was found guilty of assault.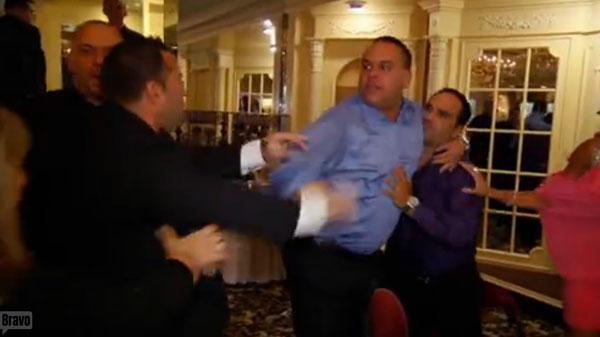 Instead of celebrating the birth of Joe and Melissa Gorga's newborn son, the Gorga-Giudice clan opted for a baptism brawl! Joe Gorga entered the franchise with a bang when he charged after Joe Giudice, causing the entire family to hold the two back. It all started when Teresa went over to the table to congratulate her brother and sister-in-law, but Melissa wasn't too welcoming of the Giudice family when they arrived late.
Article continues below advertisement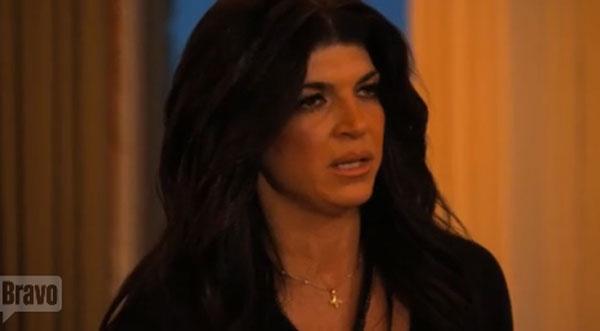 The Gorga/Giudice feud hit rock bottom when Teresa planned a getaway for the family to work through their issues. "You should stick with your sister," Teresa told Joe as he replied, "I'm not sticking with scum like you… she is scum and I'm going to call you scum." His comments forced Teresa to storm out of the house in tears.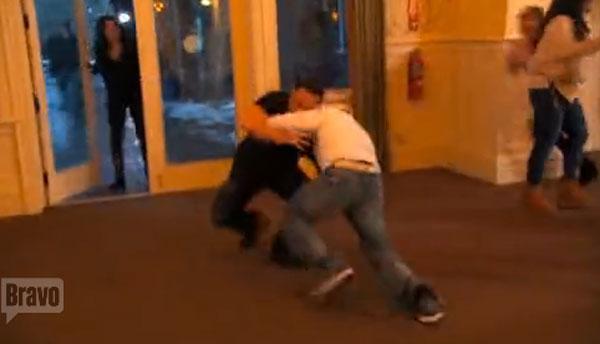 "One day it's going to happen. He's going to get me f*cking mad and I'm going to f*cking flip and you know me," Joe said before Teresa told him that her brother called her scum. "I gotta tell him to apologize," Joe replied as he ran into the house. Joe stormed at his brother-in-law and the two tackled each other to the ground as the family tried to separate them.
Article continues below advertisement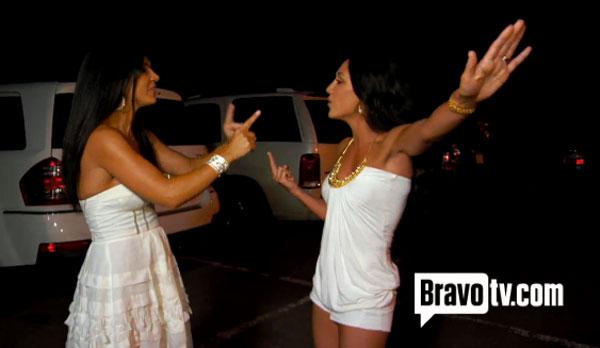 When Teresa told her brother Joe that his wife would leave him if a wealthier man came along, Melissa fired back, "Don't ever get in between my marriage!"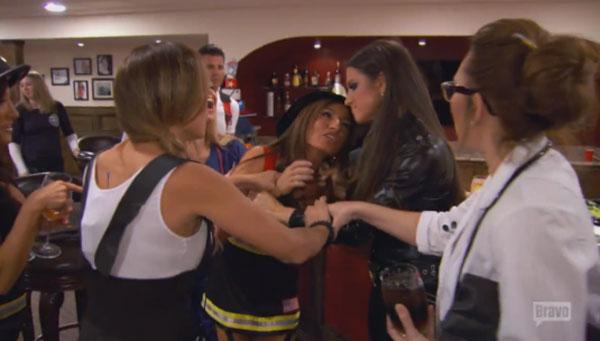 New girls Nicole Napolitano and Amber Marchese made a drama-packed debut when they got into a catfight during Nicole's first responder party. Amber told Melissa a rumor she heard that Nicole broke up a marriage. When Melissa told Nicole that Amber was spreading the rumor, Nicole attacked Amber by pulling her hair.
Article continues below advertisement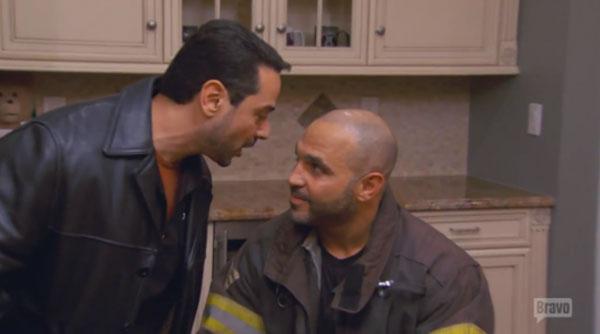 In the newest season of RHONJ, it was the husbands who brought the drama to the Garden State! After Amber and Nicole's fight, Amber's husband Jim Marchese confronted Nicole's husband. But the men were more concerned with the fact that Jim wouldn't hang out with Joe Giudice. "I work with the same f*cking attorney general that's prosecuting your brother-in-law you dumb f*ck," Jim explained to Melissa's husband before he stormed at Jim.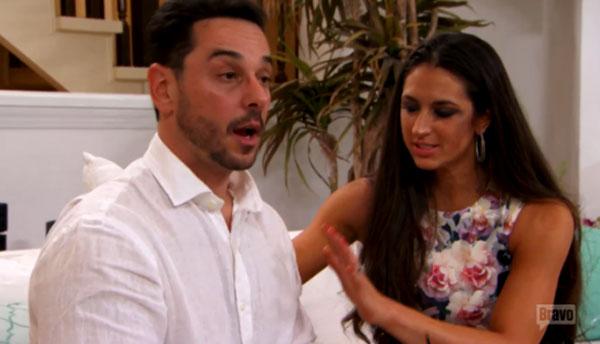 Jim was at it again when the housewives took a trip to Boca Raton, Florida. Jim let the Rino Aprea infidelity rumor slip after he called out Nicole Napolitano's boyfriend, Bobby Ciasulli, for not marrying her after a year of dating. When Teresa defended her sister's relationship, Jim began to throw jabs at her husband Rino for sleeping with a stripper. "Do you think he didn't date a stripper?" Teresa asked. Jim shockingly fired back, "No, but I think he f*cked your mom!"