PHOTOS
RHONJ Finale: Teresa Aprea Fights With Teresa Giudice Over Infidelity Rumor: 'Karma's A B*tch!'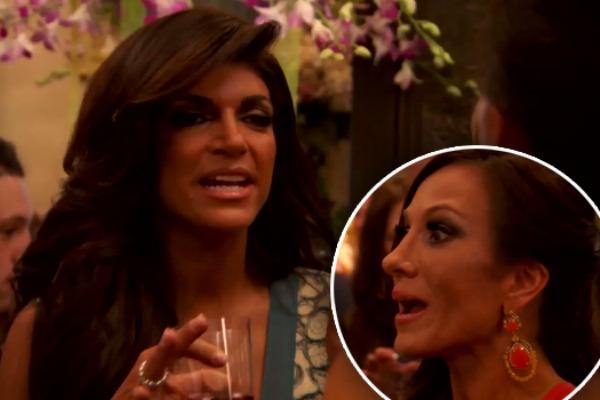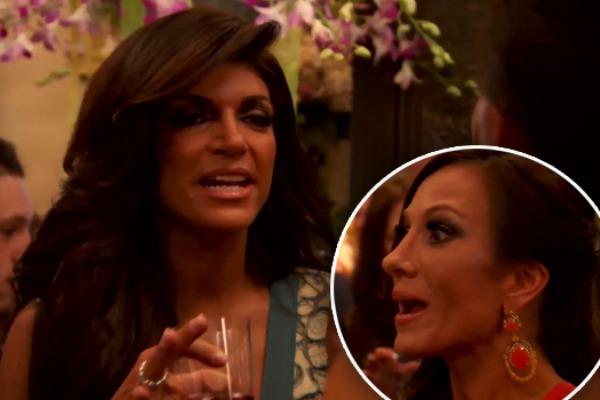 On the season finale of the Real Housewives of New Jersey, Teresa Giudice ended the season — and possibly her final episode – by fighting with twin Teresa Aprea. But this Teresa Giudice is much different than the table flipping, prostitution whore-calling housewife we met in season one.
Article continues below advertisement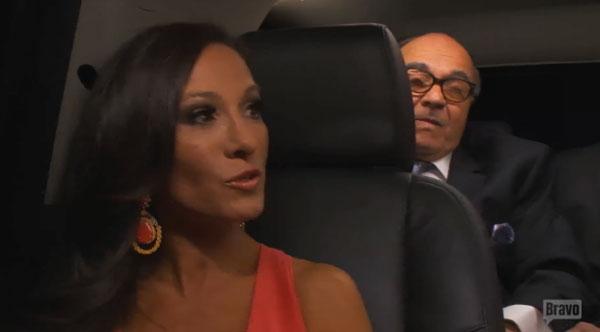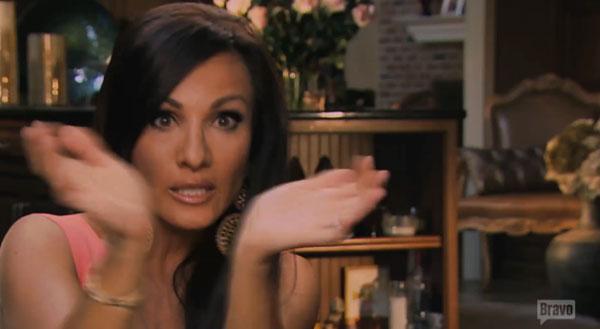 Aprea planned to confront Giudice during Manzo's Project Ladybug charity event. "You just sh*t all over my family, I would never do that to you, that's why yours is getting destroyed now," Aprea said in her confessional. "Karma's a b*tch… Clink, clink!"
Article continues below advertisement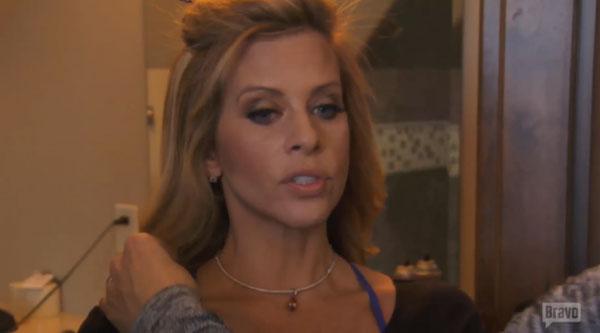 But Manzo wasn't having it. She warned Giudice before the event: "If anything happens from here on out, whoever starts it will lose a friend."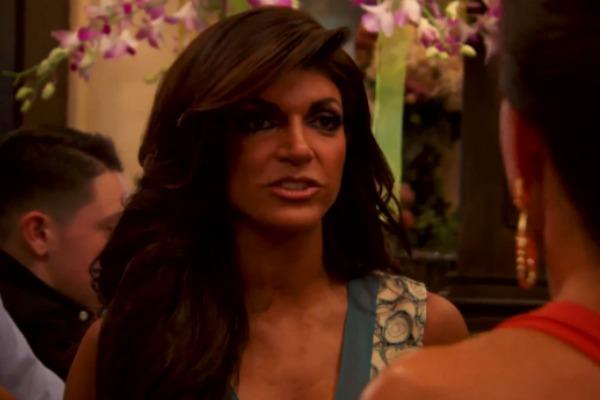 During the event, Aprea went up to Giudice to discuss the rumor. Giudice told her, "I have my own problems... If the story did get delivered to you and it got twisted the wrong way I just wanted Dina to know the truth… Nothing malicious came out of my mouth to hurt your family."
Article continues below advertisement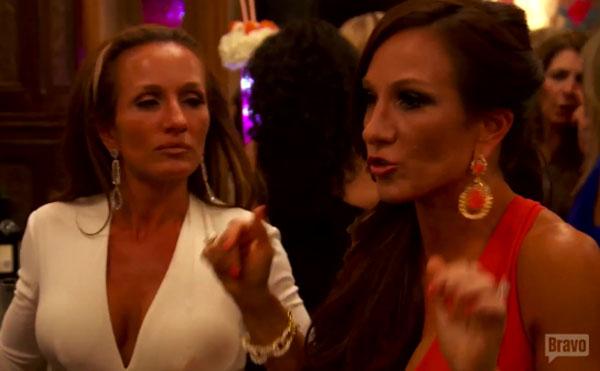 Aprea responded, "If anyone has trash to say about me keep it to yourselves, especially when it's coming from trash, that woman Gotti… I wouldn't even call her an animal because animals are too good."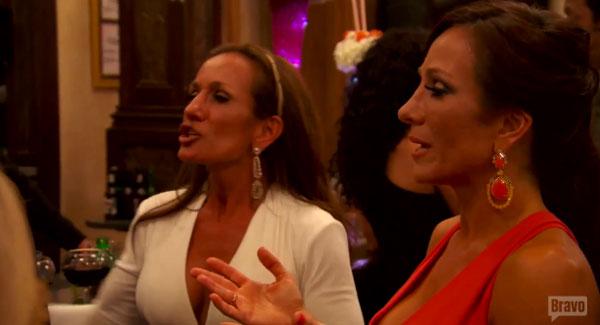 When Giudice explained that Gotti is her friend and that Gotti was just repeating what Rino told her, Nicole Napolitano screamed, "Teresa are you that stupid?" What happened next? In the words of Manzo, "Yeah, that's her button."
Article continues below advertisement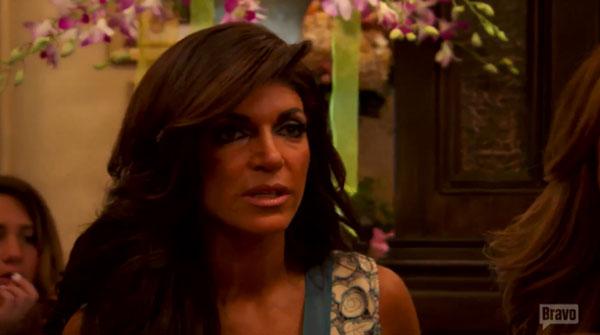 But instead of charging at the twins and calling them names, Giudice calmly replied, "No I'm not stupid… I like you girls a lot. I want us to be good cause I wasn't trying to hurt you. Out of all three of you who I felt the closest to is you Aprea."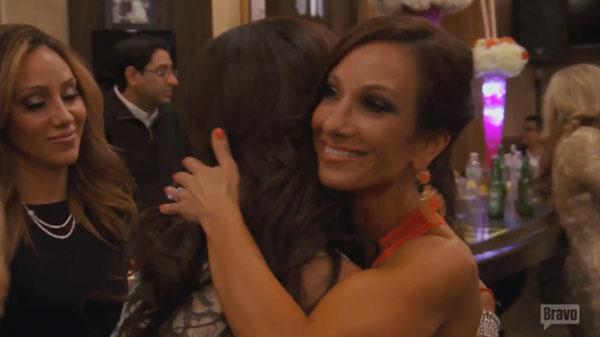 Aprea responded, "Let's make a deal... If it's between us, let's talk about it and hash it out and knock each other out, but if it's about anyone else in my family leave it to the curb or the trash don't repeat... Fair enough?" Giudice agreed and the two hugged it out.
Article continues below advertisement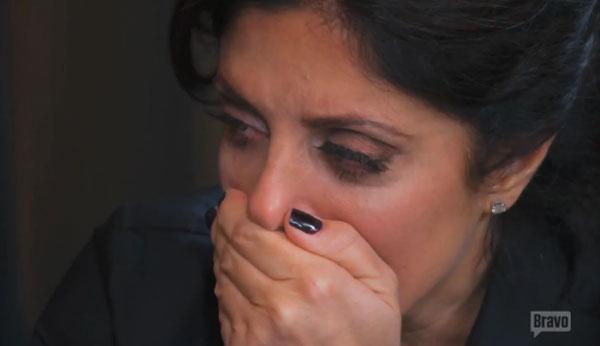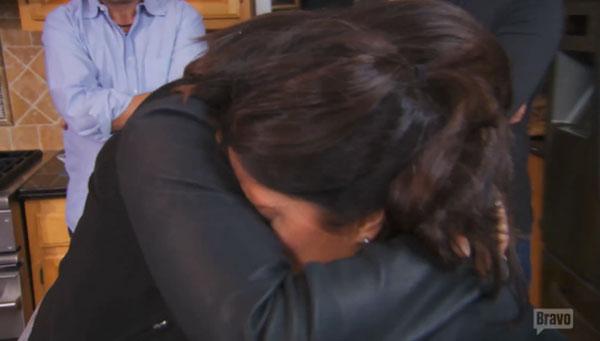 Expecting the worst, the housewives waited impatiently for Giudice's sentencing. "Imagine what she's feeling right now. You just lost your husband and your faith is on the line," Jacqueline Laurita said. When the housewife was sentenced to 15 months, Laurita and Wakile held each other as they cried.