PHOTOS
Billy Ray Cyrus Gushes Over Lil Nas X Saying—'I Would Die For That Boy'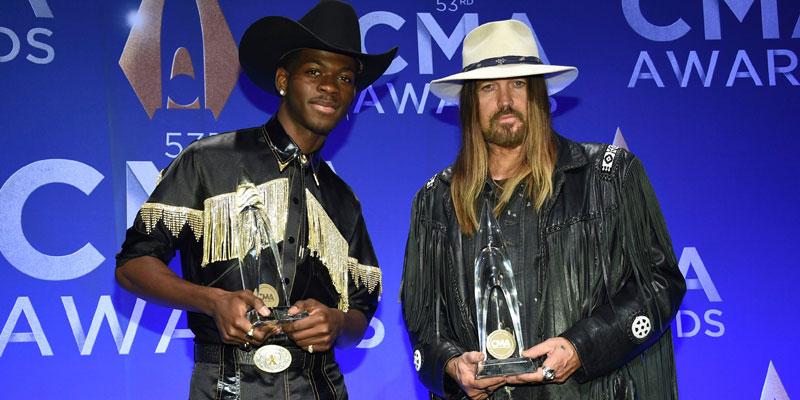 Billy Ray Cyrus's bond with Lil Nas X just got a lot stronger. The "Achy Breaky Heart" singer, 58, gushed about the "Old Town Road" singer, 20, while on a press run for the revamping of Doritos Cool Ranch revealing that he "would die" for the rapper.
Article continues below advertisement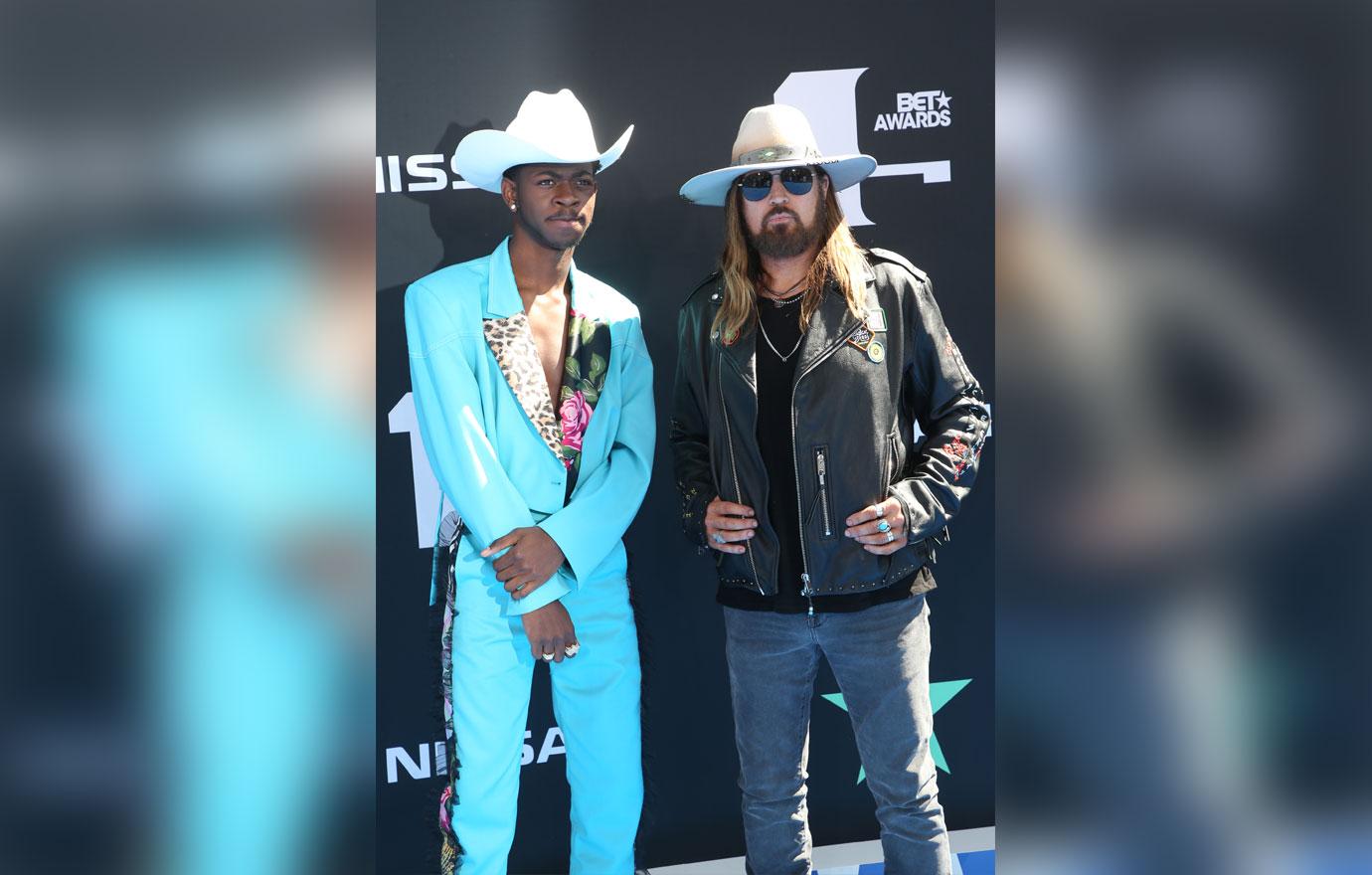 During an interview with Us Weekly on Thursday, January 30, the country star opened up about his relationship with the "Panini" singer saying, "I have adopted Lil Nas X." "I feel like I would die for that boy, I really would. I love him so much. I'm so proud of him, and I'll stand with him till the very end." He added, "Every member of my family loves Lil Nas and he is family."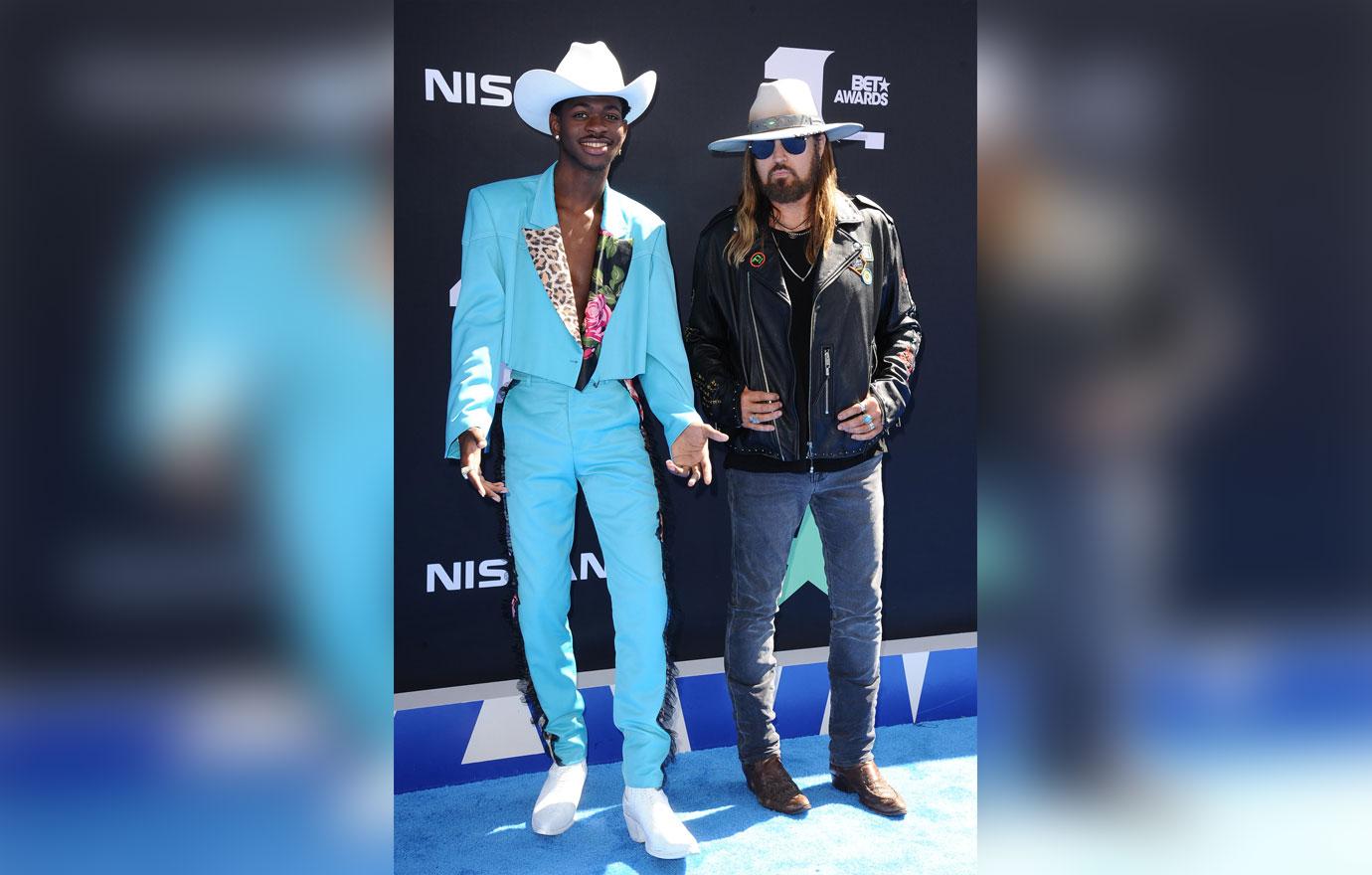 The "Could've Been Me" singer also commended Lil Nas X on bringing something new to the music industry. "Beyond the love is the respect that you're looking at a man who used his mind, his human mind, to go somewhere and take down some walls in the music business that had never been taken down before."
Article continues below advertisement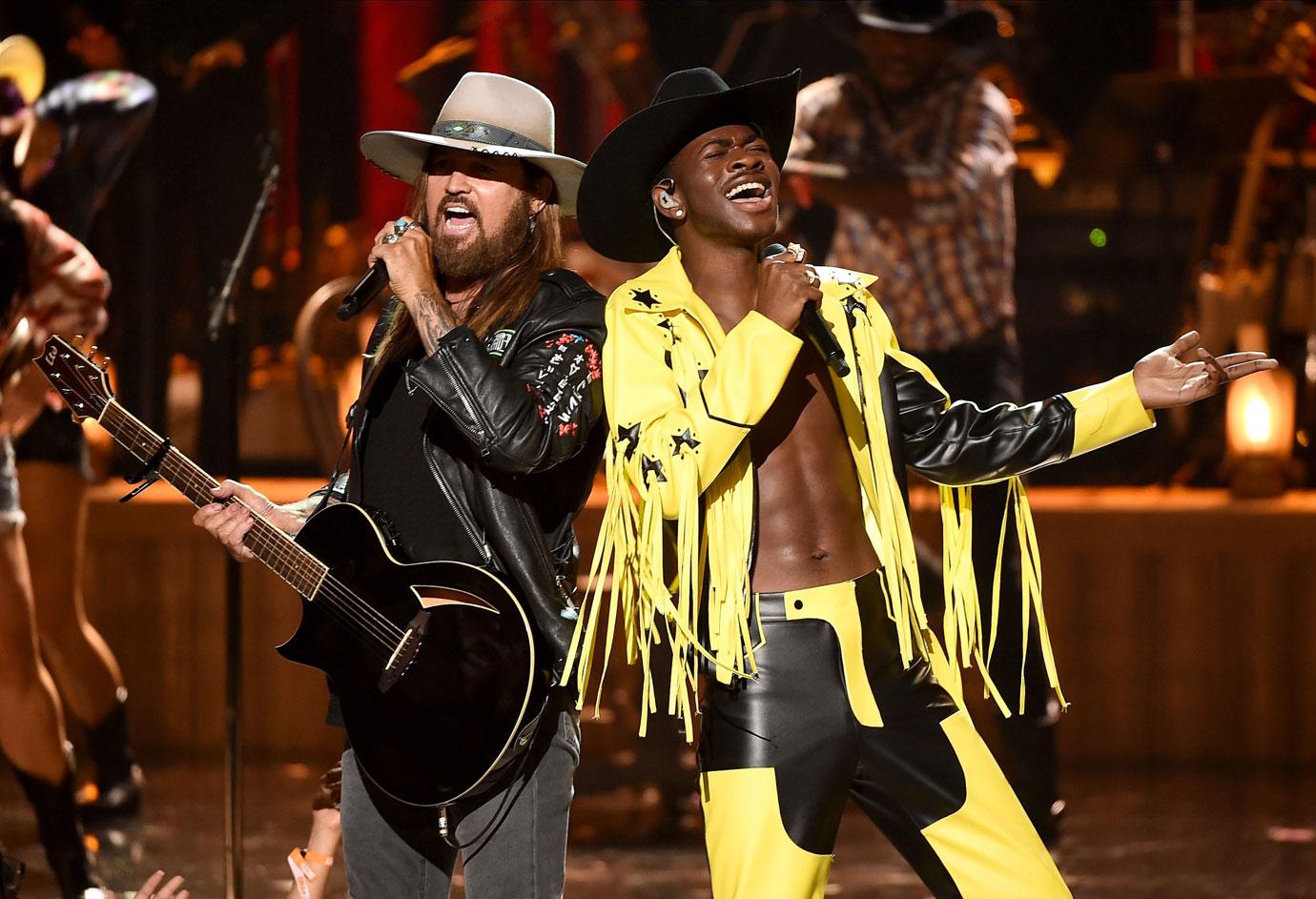 Billy Ray's daughter, Miley Cyrus, seemingly played a huge role in the pair's blossoming friendship. "At a certain point, I said, 'Man, did I trade in my best years of music to become an actor?'" Billy Ray told Insider. "And then along comes Lil Nas X, and he told me the reason he reached out to me was because he said I was the only country dude that he knew because of Hannah Montana."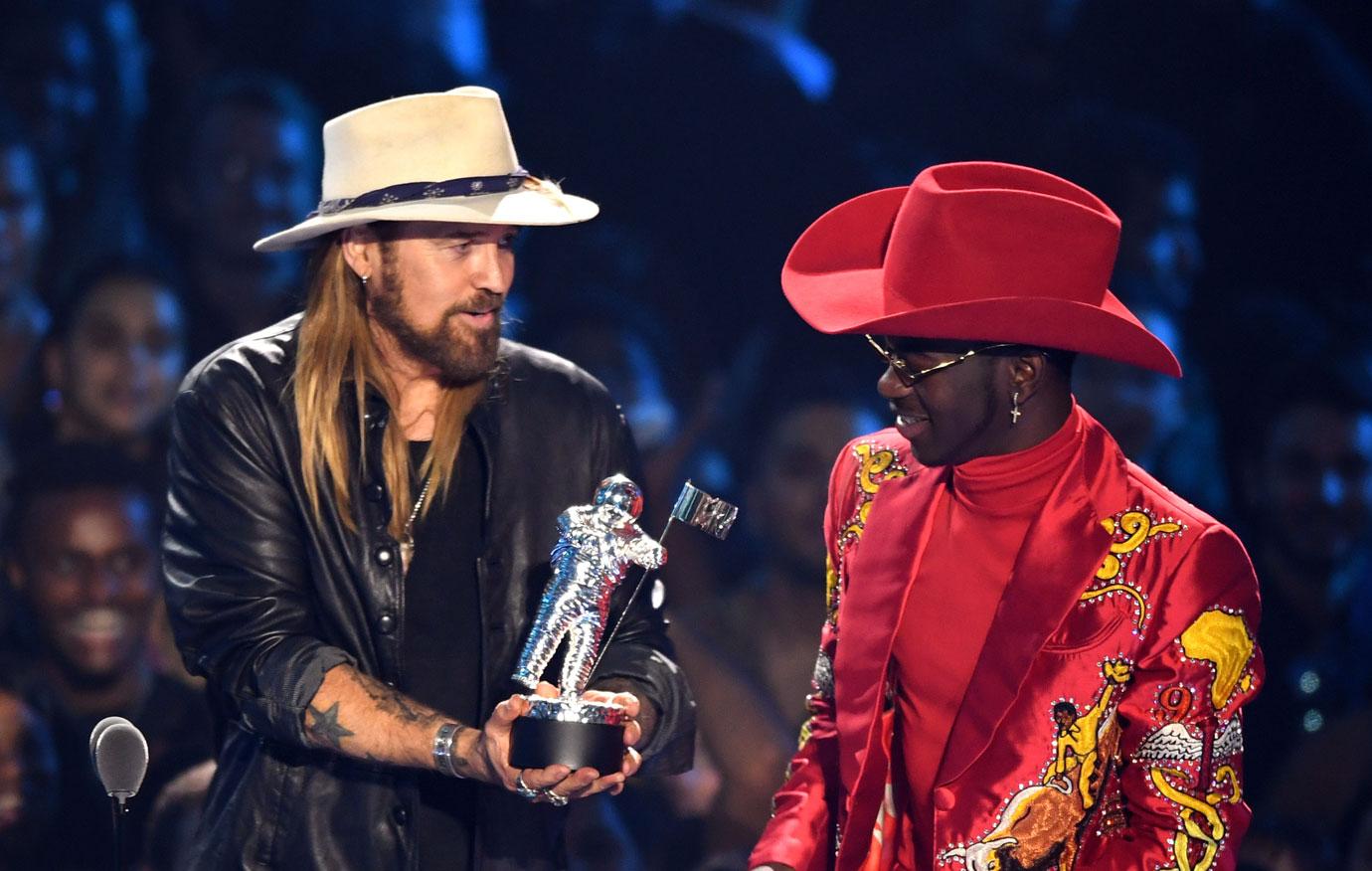 Billy Ray and Lil Nas X initially teamed up for the remix of "Old Town Road" which earned both artists their first-ever Grammy Award for Best Music Video at 2020 Grammy Awards on Sunday, January 26. The pair also took home another award that night for Best Pop Duo/Group Performance.
Article continues below advertisement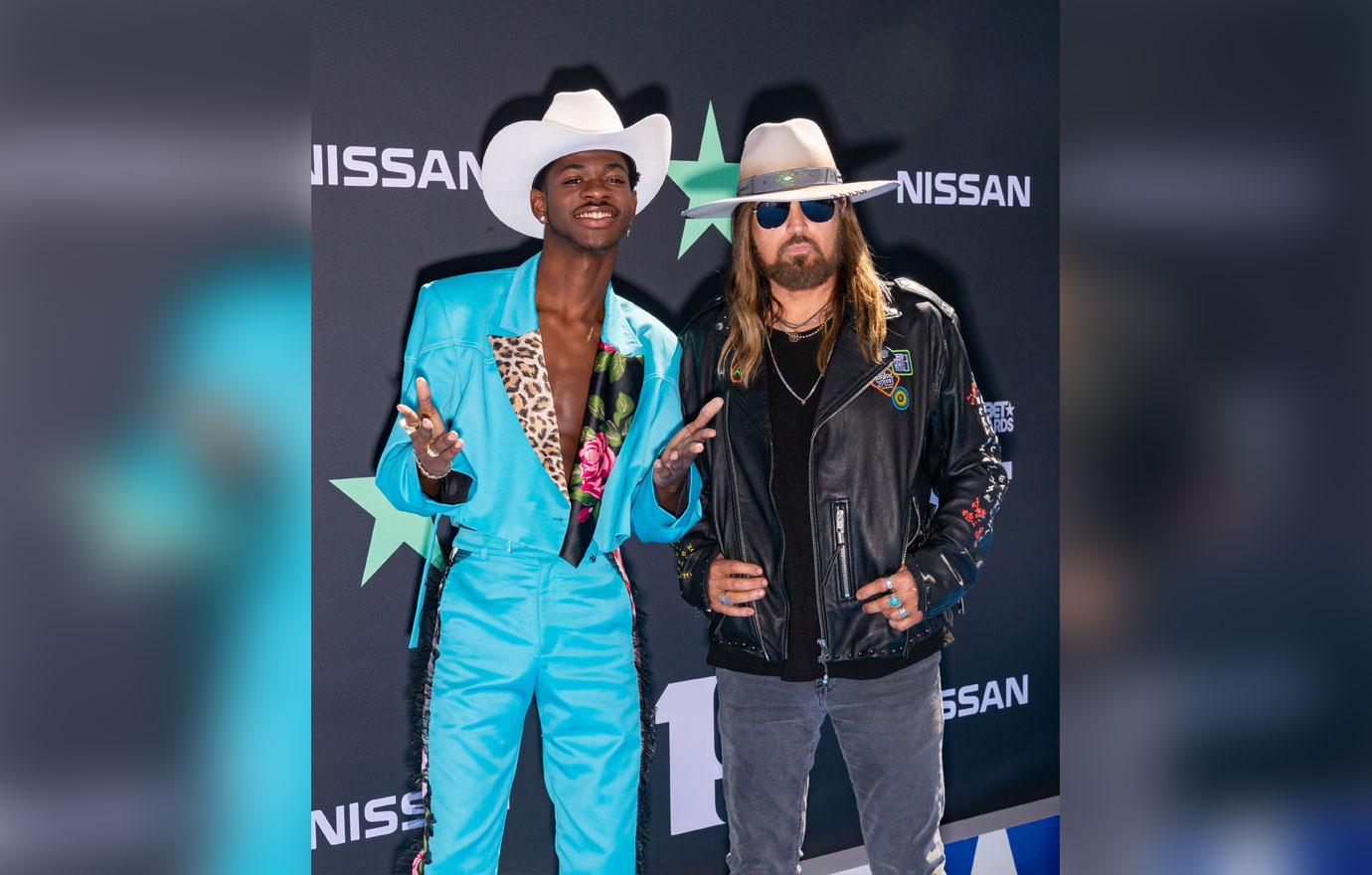 Billy Ray revealed that when the offer came in to hop on the track, he didn't hesitate to say yes. "Within 30 seconds of playing it, I just stood up and said, 'I'm in.'"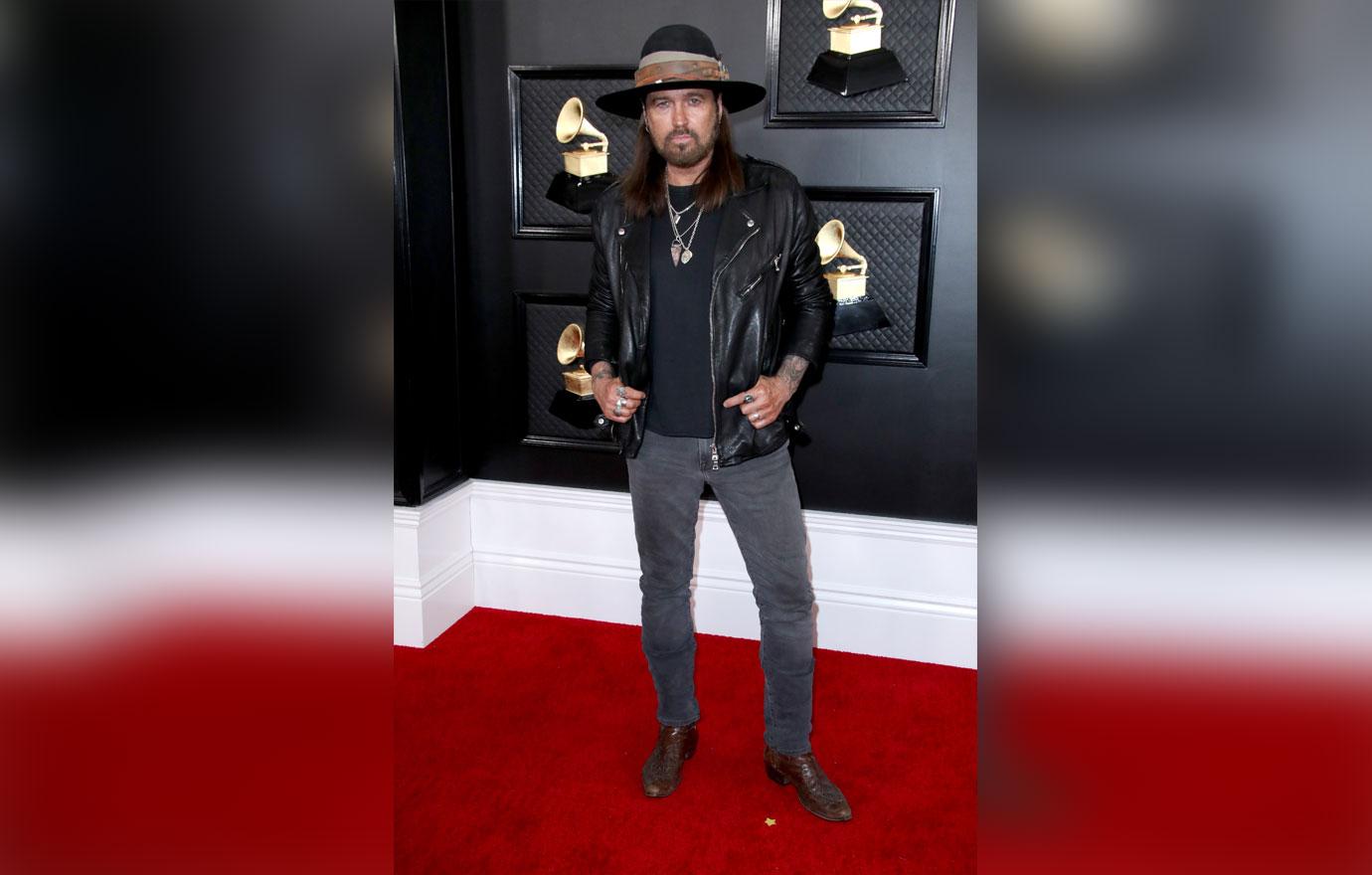 Aside from a hit song, Billy Ray and Lil Nas X joined forced again, along with Sam Elliott, to star in a Super Bowl Commercial for Doritos Cool Ranch which also featured an epic dance battle. "It's two extremely charismatic figures, Sam Elliott facing off with Lil Nas X, " Billy Ray described the ad.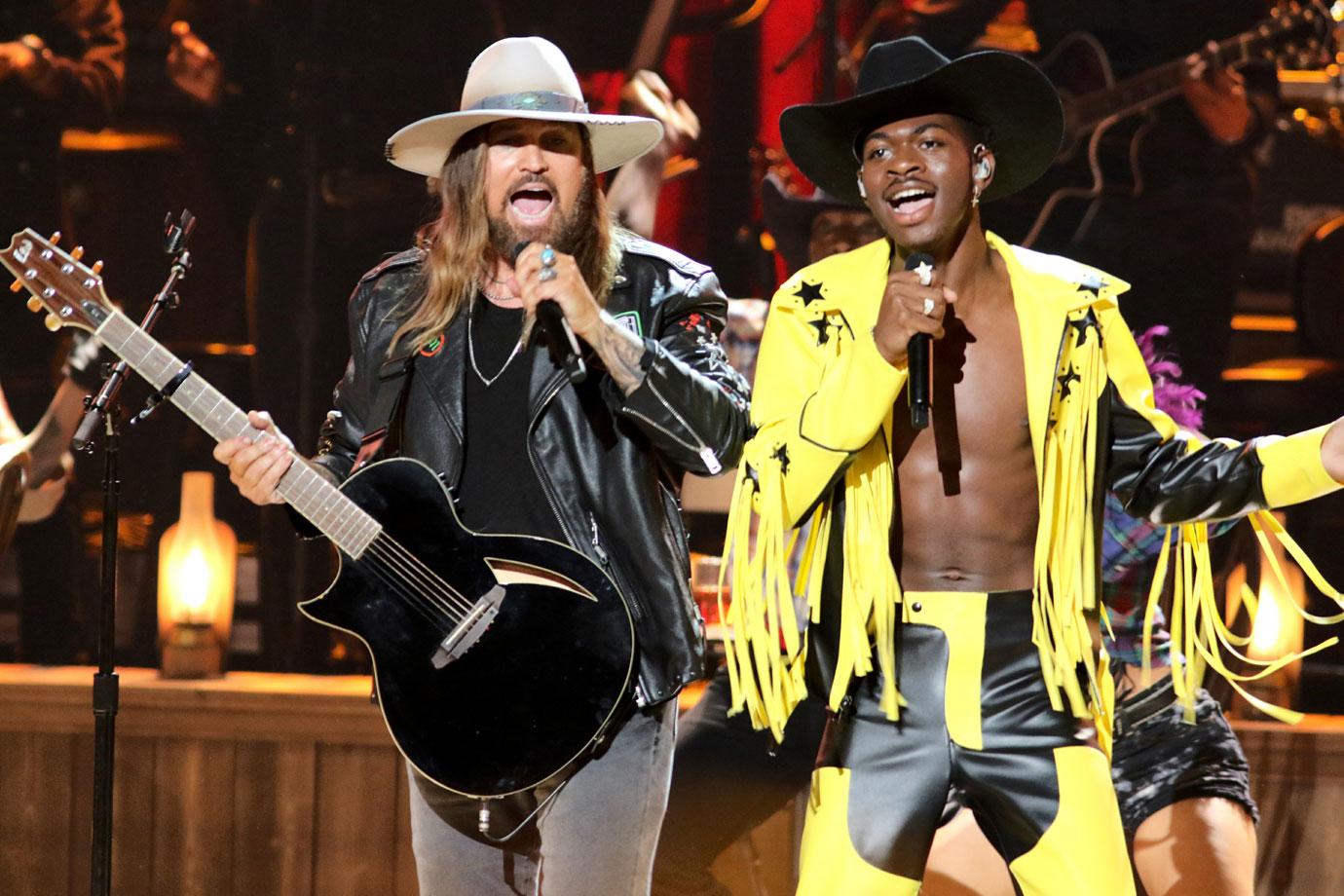 He added, "It's just a great example of opposites attract. Then sometimes what you think might be opposite, they actually don't have so much different at all."