PHOTOS
Blac Chyna Shares How She Keeps Her Booty Intact In Cute Workout Video With Daughter Dream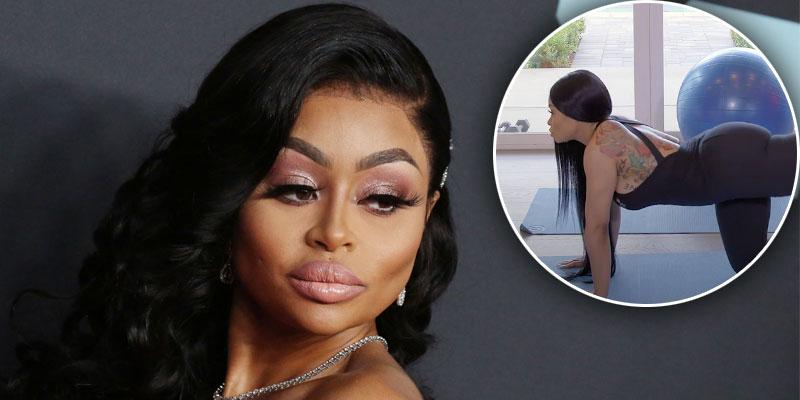 Blac Chyna is getting her body ready for Summer 2020! In episode one of Life & Style's video series, At Home With Chyna, the mother of two broke down her favorite workouts for staying in shape. She also shared a creative tip on how she keeps her booty intact alongside her daughter, Dream Kardashian.
Article continues below advertisement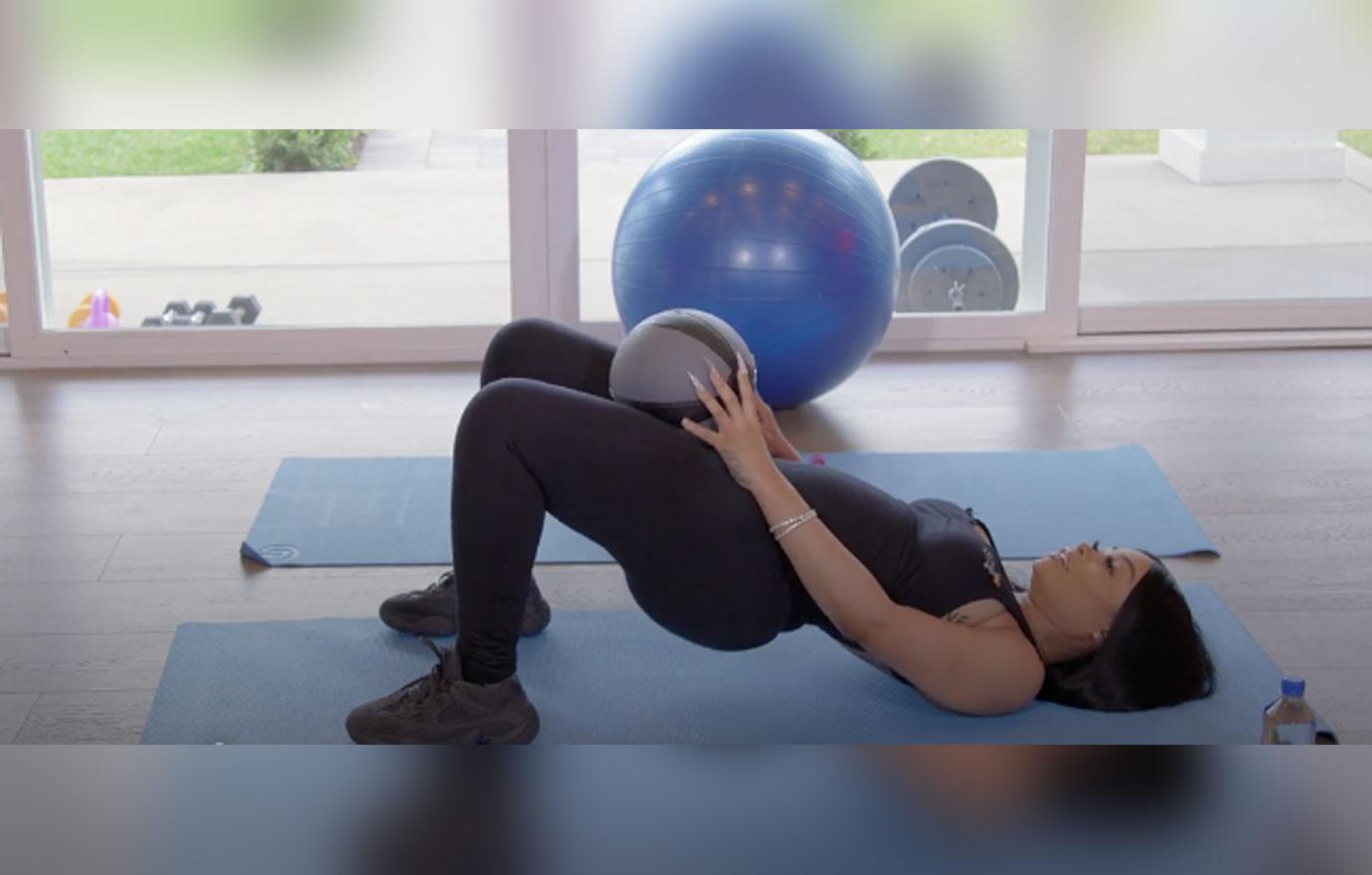 To get things started, the 31-year-old pointed out that she is doing a home workout because she was watching her 3-year-old daughter. "Being as though I have the baby today, I can't make it to the gym. I'm just going to do a few workouts in the house," she confessed.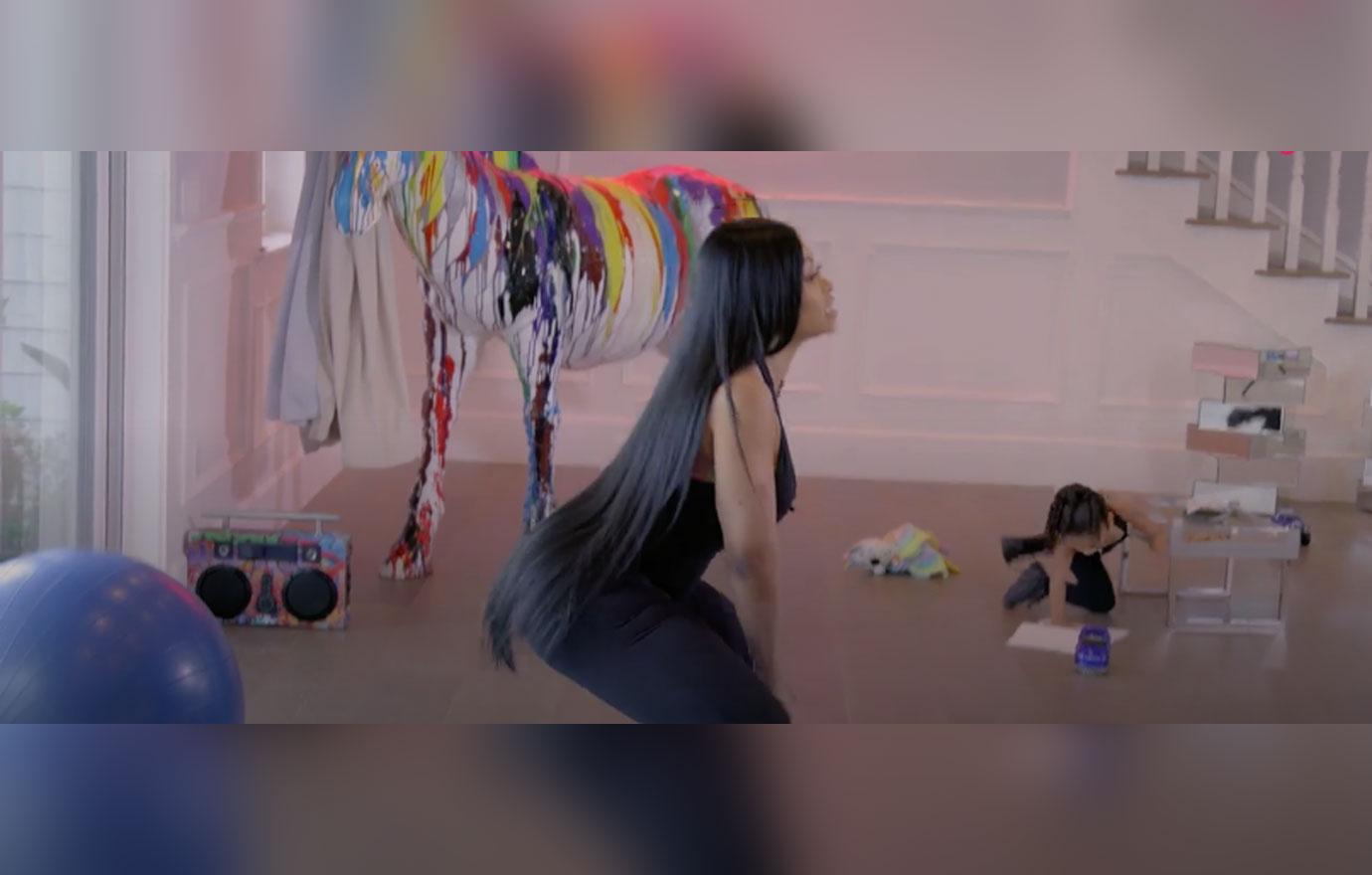 The TV personality detailed the proper steps behind achieving a perfect squat. "Another exercise I like to do are squats," she said while holding a kettle ball, which is designed to increase muscle. She continued, "When you come up, make sure you squeeze and keep your core, super, super, super tight."
Article continues below advertisement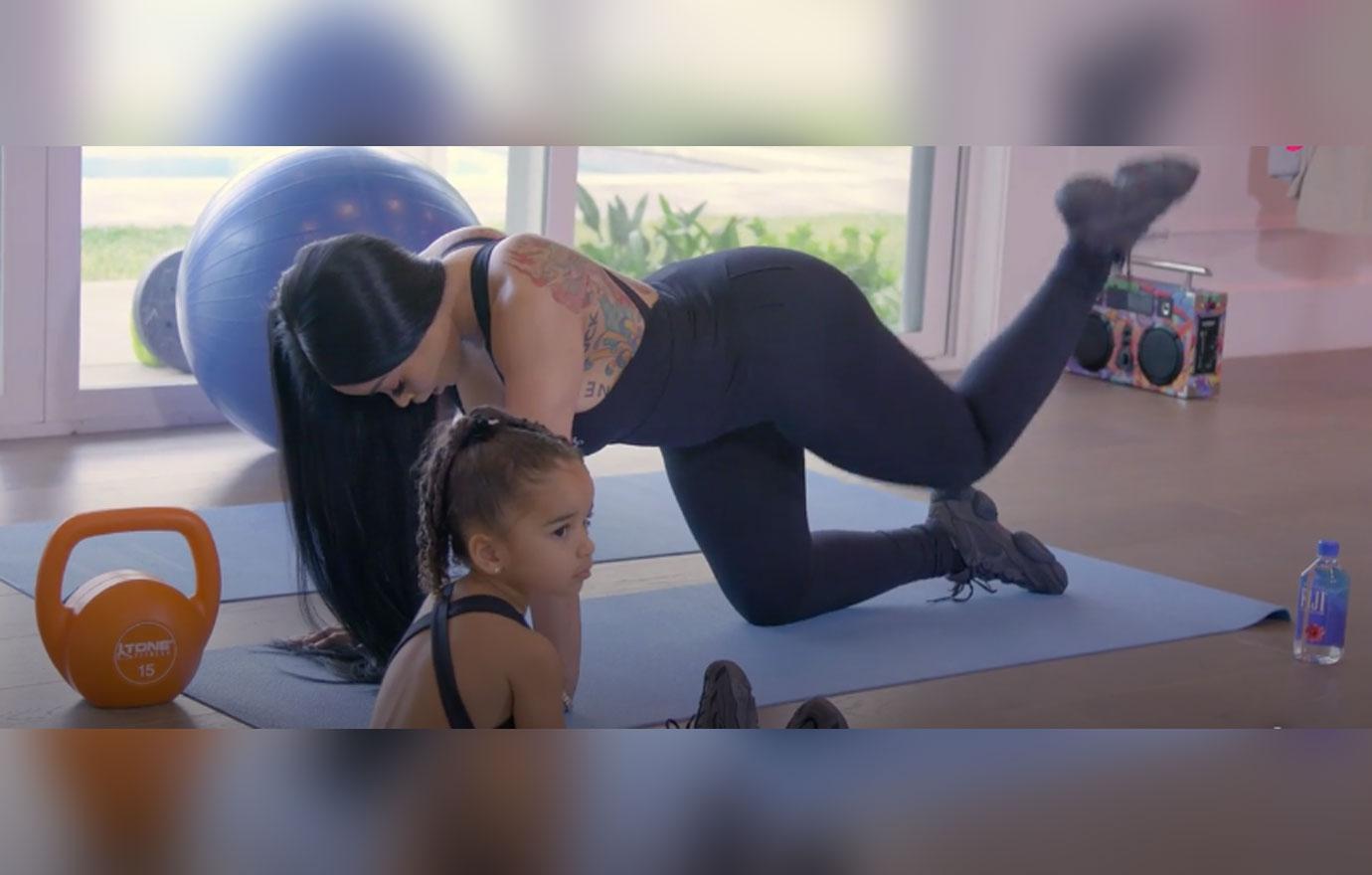 Before wrapping up her video, Chyna performed leg lifts and suggested that viewers go "a little bit slower" if they want to feel the burn. "And that, my friends, is how you get a booty," she said while smiling.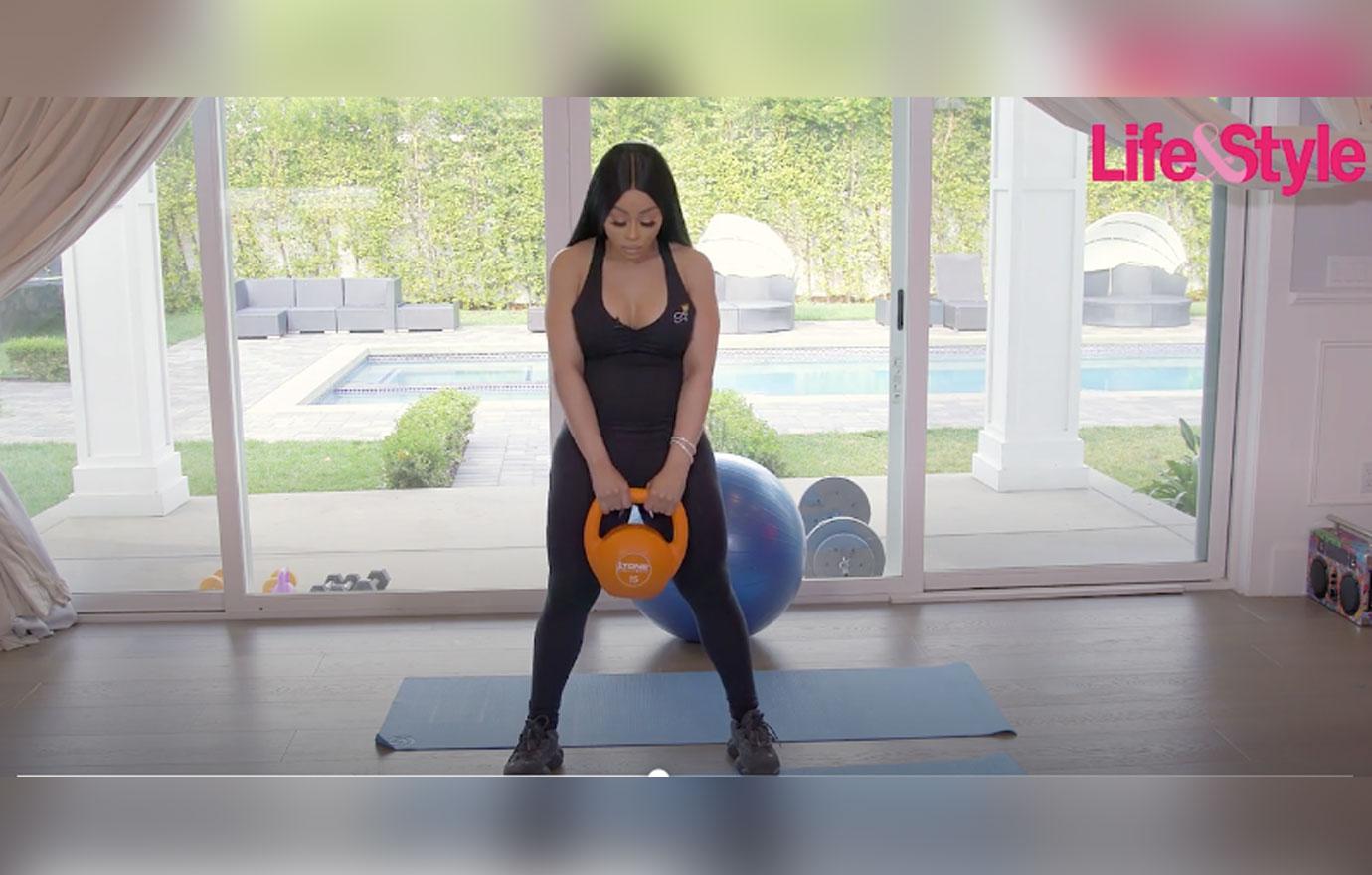 Throughout the short video clip, Dream stood by her mother's side as she watched her get in shape. The toddler rocked an all-black outfit, which was similar to her mother's. In one scene, Dream passed Chyna a dumbbell to help with her workout.
Article continues below advertisement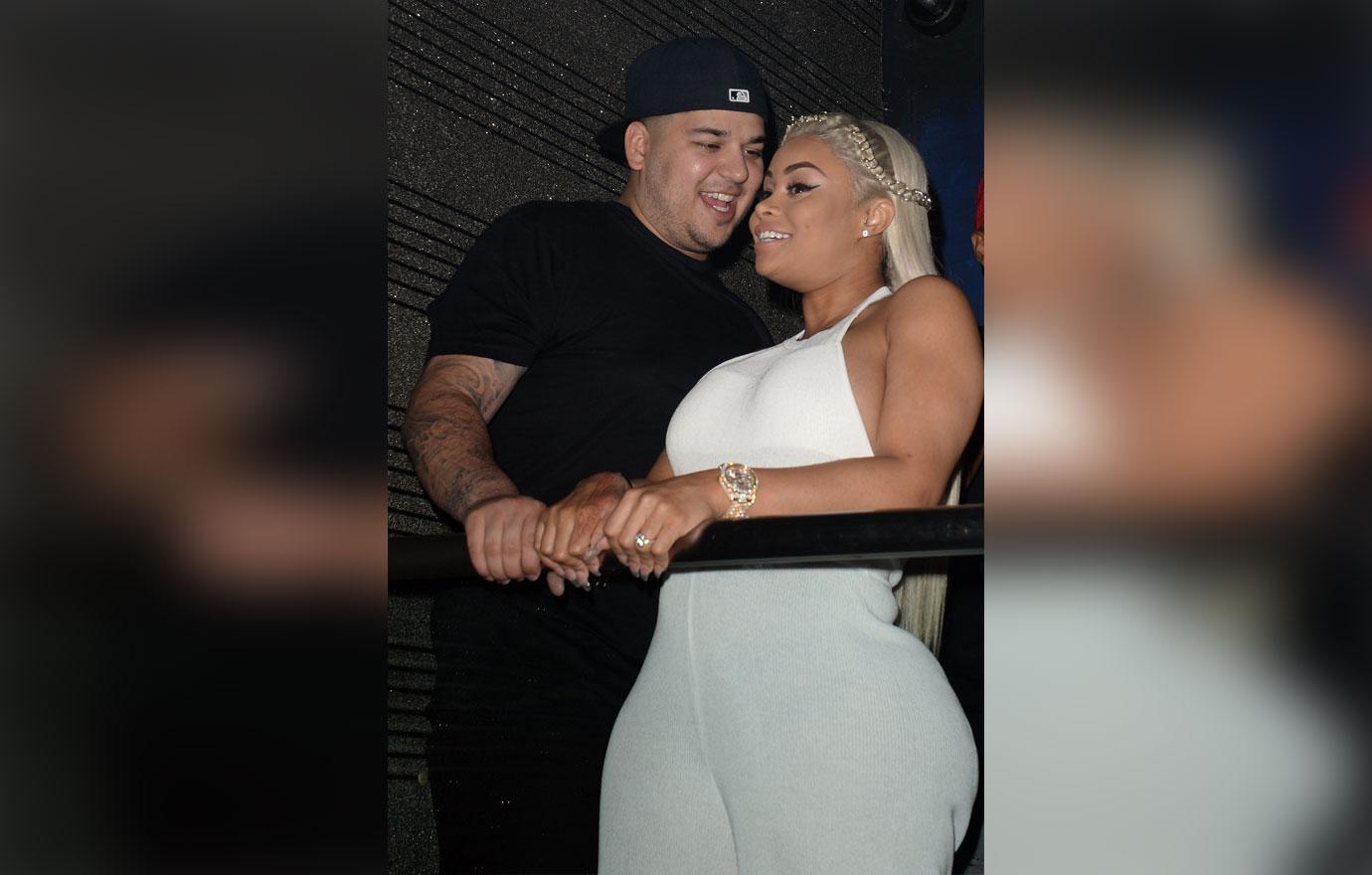 Back in November 2016, Chyna welcomed Dream with her ex-fiancé Rob Kardashian. She also shares a 7-year-old son, King Cairo, with her former beau Tyga.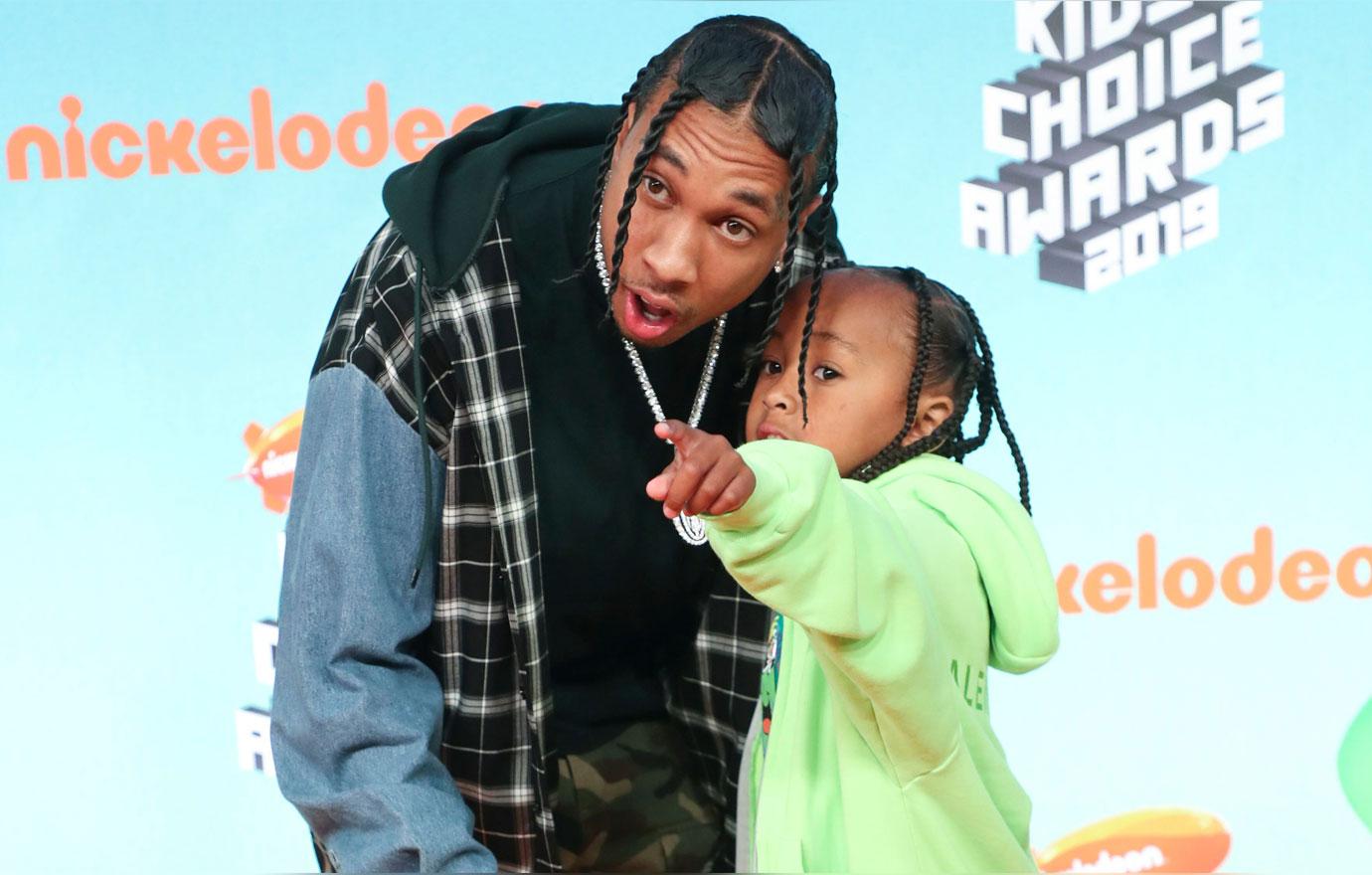 During a conversation with Us Weekly in December 2019, Chyna opened up about coparenting with both of her exes. "Coparenting is actually really good. I'm definitely grateful for both my baby fathers and what not," Chyna said. "They do give me that break so I can rejuvenate myself as a woman and just get back focus. Or, if I have to do something, it just gives me that leeway. So, that's, I think, key."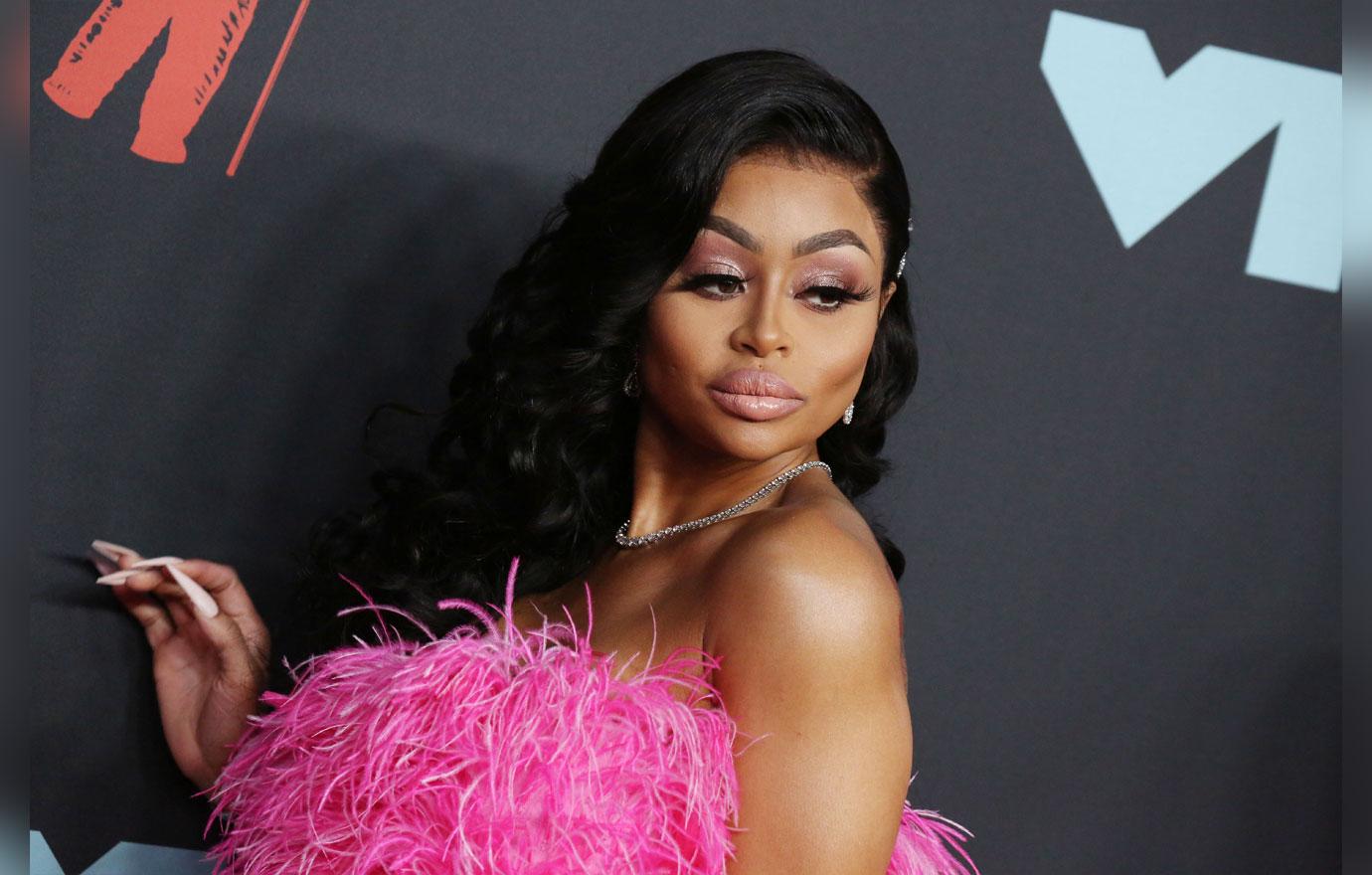 She continued, "We have worked out a thing to where if I have Dreamy during this day, during the day, they could come get her and then vice versa with King, where you would get him at night if you have him during the day," she said. "It kind of balances itself out."
What do you think about Blac Chyna's workout with her daughter? Share your thoughts in the comments below!