PHOTOS
Blac Chyna Is Unbothered In Atlantic City Despite Her Instagram Feud With Tyga Over That Ferrari!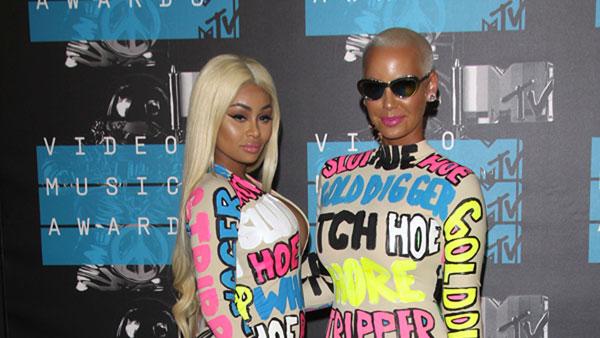 spl1113033_002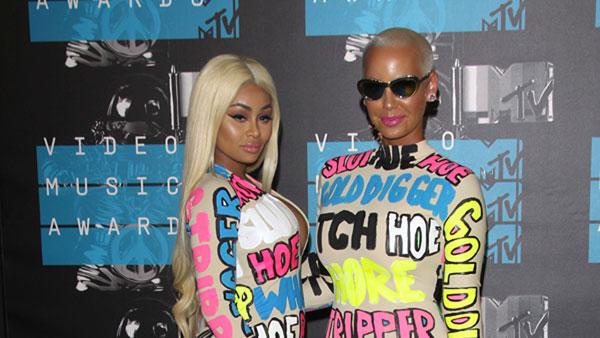 Blac Chyna and ex-fiance Tyga may have gotten into another squabble this weekend thanks to the Ferrarri Tyga bought for Kylie Jenner's birthday, but from the looks of it, the curvy beauty was definitely unbothered. Just a day after the incident, she headed to Atlantic City to party at alongside friend Dana Cody of Boss Nails!
Article continues below advertisement
A source told us, "Chyna was all smiles and looked carefree drinking and dancing. She did not seem to be concerned." And why should she be? Blac Chyna stunned in a beige pantsuit that showed off her frame, while Dana looked fantastic in a cropped yellow shirt and skirt.
The source added that the pair stayed at Harrah's until about 3am, partying in the VIP area which was surrounded by screaming fans. "Chyna was really enjoying herself, greeting all the fans and taking photos." This photo certainly proves that she was having a great time on the dancefloor!
Article continues below advertisement
Then, at the end of the night, Blac Chyna showed off her curves some more in this netted brown skirt and shirt that flaunted a lot of side boob and left very little to the imagination.
Just a day prior, Tyga feuded with both Blac Chyna and Amber Rose. Since last month, there have been rumors that Tyga did not purchase Kylie's $320,000 Ferrari, and apparently, Tyga felt Blac Chyna had something to do with the rumors. On Instagram, he posted a selfie along with the caption, "When the hating don't work they start telling lies. #WhereYoFerarriTho." He then took to Snapchat, rapping, "What I look like in the Audi?/Said she worth more/got the 'Rari/Put a ribbon on it/Parked it at the party."
Kim Kardashian Begs Kylie To Slow Down Romance With Tyga!
Tyga Gifts Kylie Jenner $320,000 Ferrari For Her 18th Birthday — See The Photos!
Article continues below advertisement
Blac Chyna recently showed off a new black Audi R8 on social media. Amber defended her bestie, posting a photo of her own Ferrari alongside the caption, "She don't need a Ferrari she can Drive mine #BFFGoals."
That didn't seem to impress Tyga, who dissed the beauty, captioning this photo, "We drive our own whips peanut head."
spl1075477_008