PHOTOS
Bobbi Kristina Brown And Bobby Brown's Relationship Breakdown And Reconciliation — How They Reconnected After Whitney Houston's Death!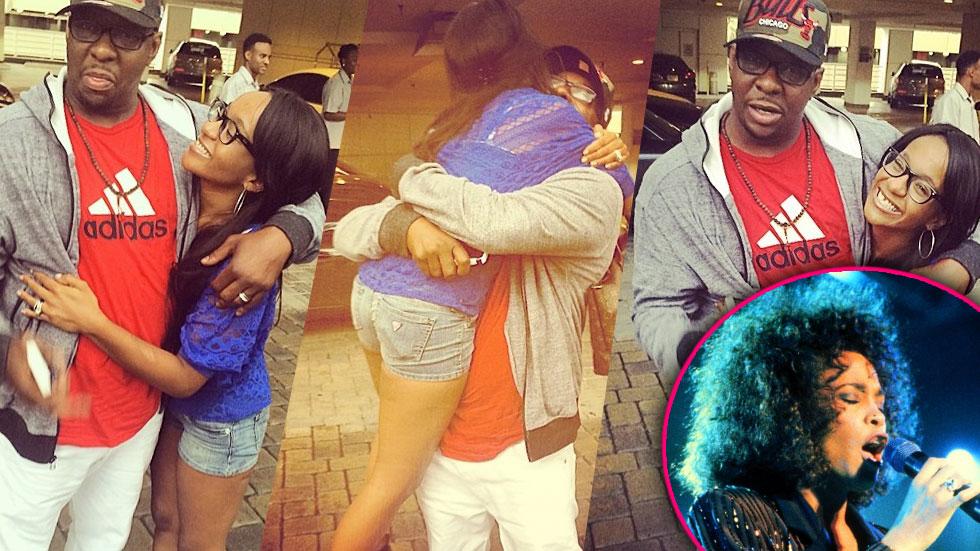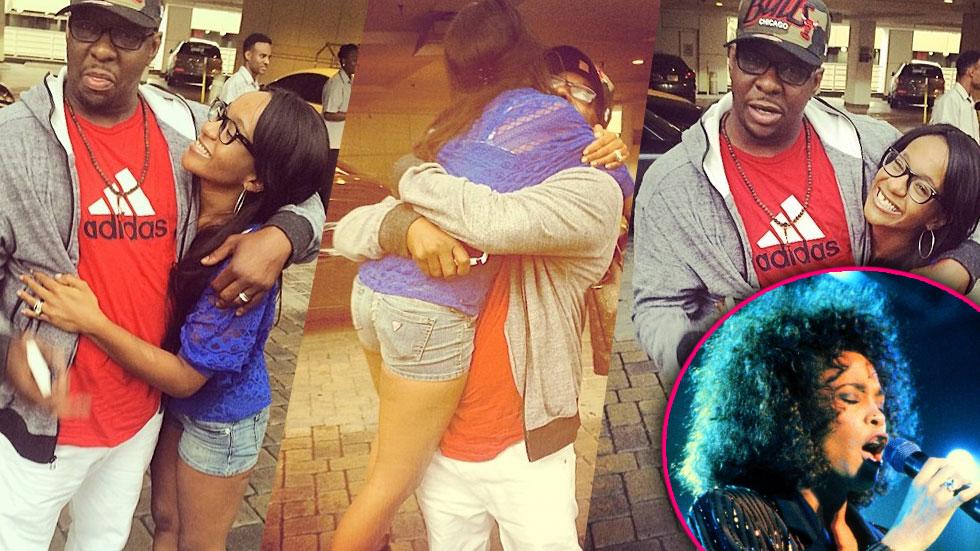 Bobby Brown's relationship with the late Whitney Houston has been a controversial topic for decades. But the unanimous bright spot in their troubled marriage came in the couple's only child, Bobbi Kristina Brown, who the exes welcomed on March 4, 1993.
Brown and Houston talked lovingly about their daughter throughout their marriage and after their divorce in 2007, praising Krissie for being their special gift. But after Whitney's shocking death in 2012, Bobbi Kristina revealed that she and her father's relationship hit a bit of a rough patch at one point, leading to a brief estrangement between the pair. And we've gathered all the details of the duo's strained relationship over the past few years and eventual reconciliation. 
Article continues below advertisement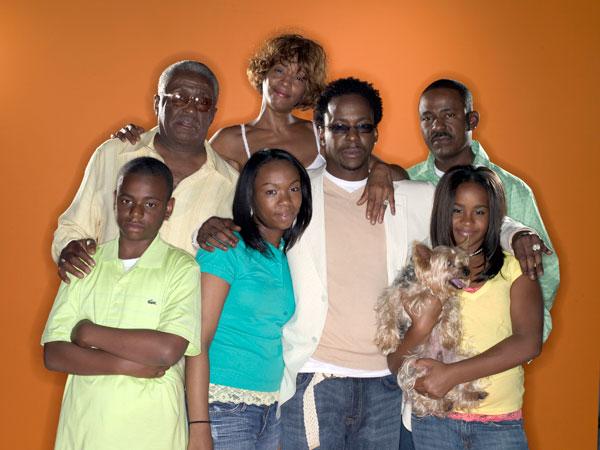 One of the most telling looks into Bobbi Kristina's relationship with her parents came in the form of Bobby's reality TV show, Being Bobby Brown, which debuted in 2005 on Bravo. On the show, Bobby and Whitney -- who were both facing drug addiction rumors at the time -- gave a glimpse into their lives with Bobbi Kristina. 
"The Priness Diaries 2: Royal Engagement" Premiere- Red Carpet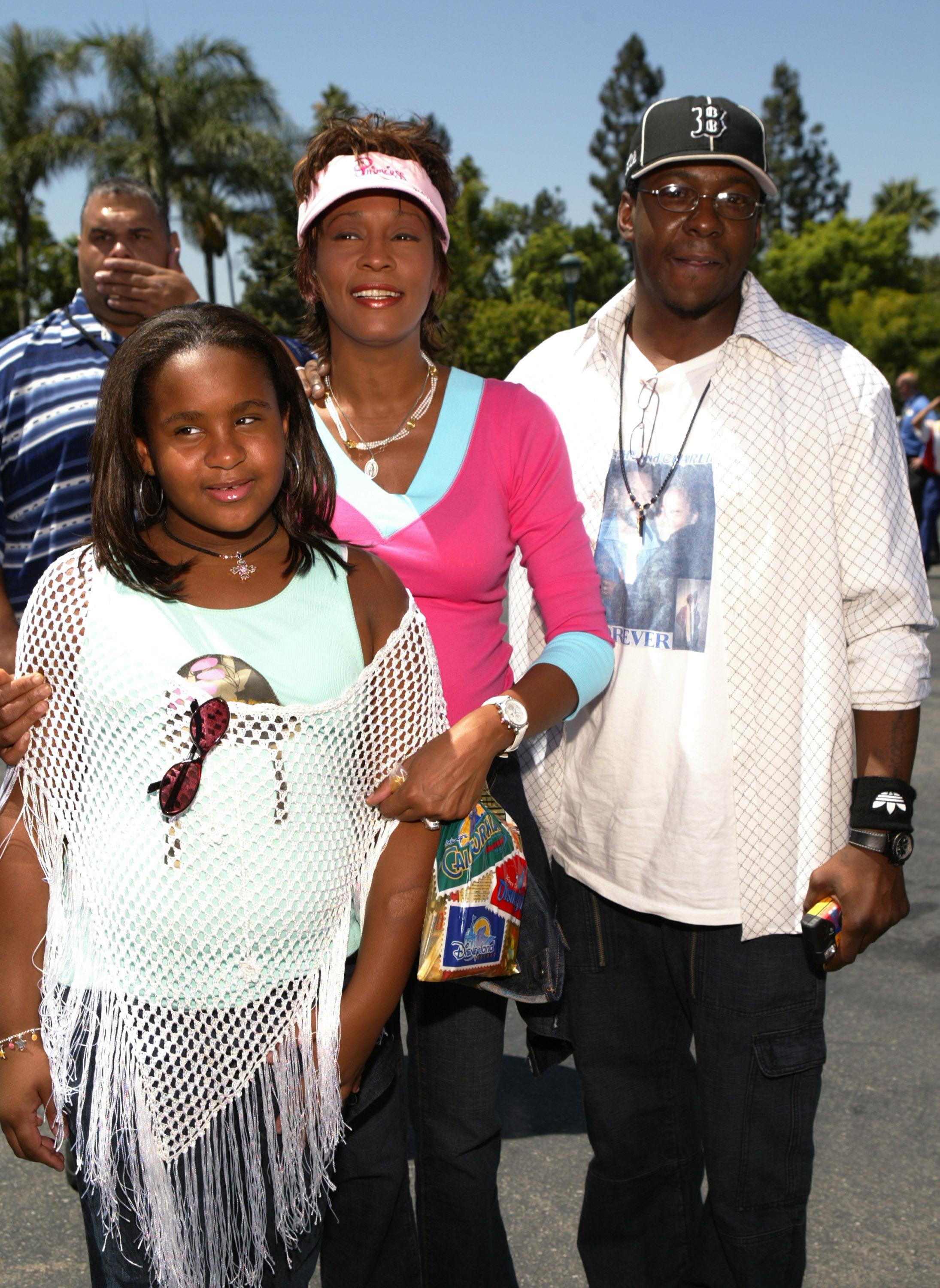 Bobbi Kristina appeared on the show numerous times during its single season. And despite her parents' silly and sometimes bizarre behavior on the show, most viewers noted that they showed Bobbi Kris tons of love and adoration during her apperances. 
Article continues below advertisement
VH-1 Divas 2002 - Show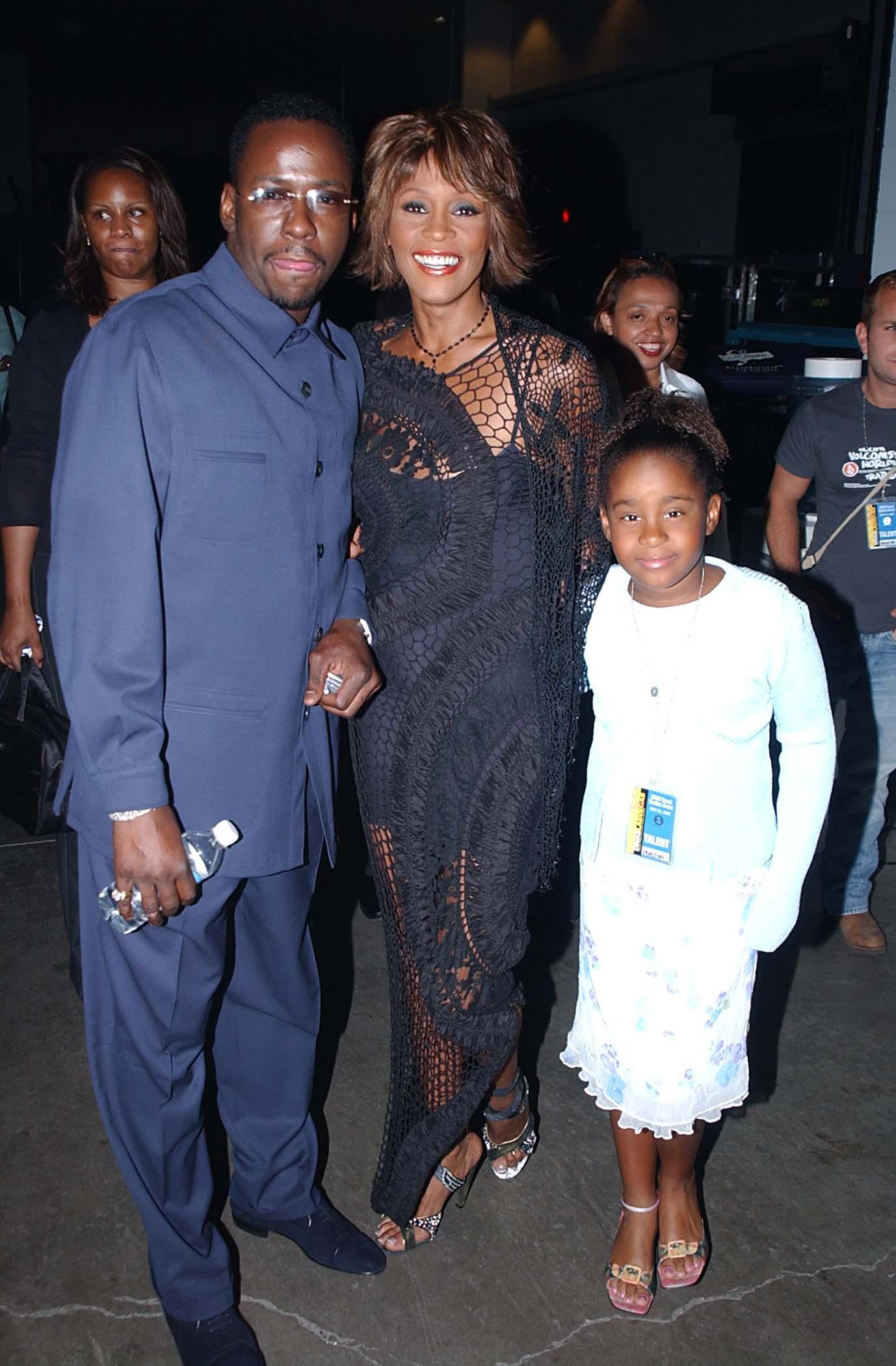 After Being Bobby Brown ended, Bobbi Kristina remained out of the spotlight for a great deal of time, including when her parents finalized their divorce in 2007.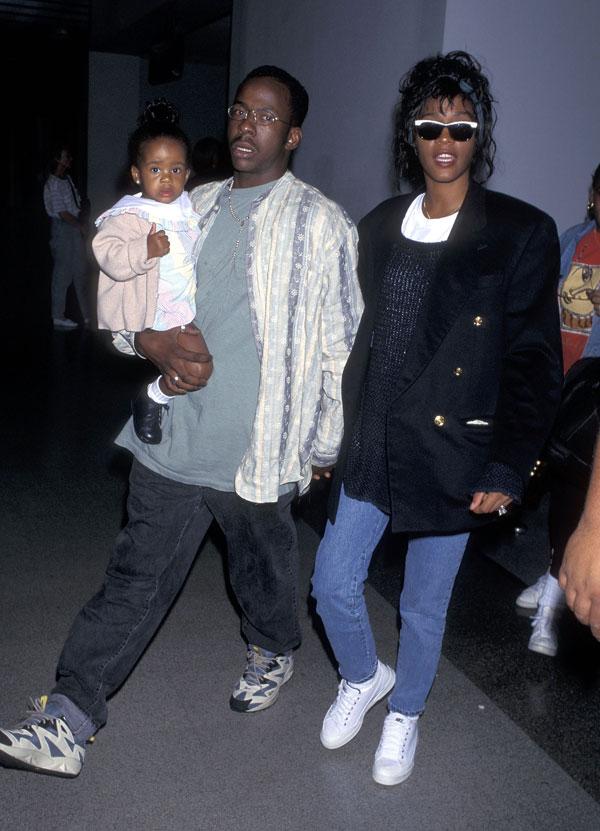 Article continues below advertisement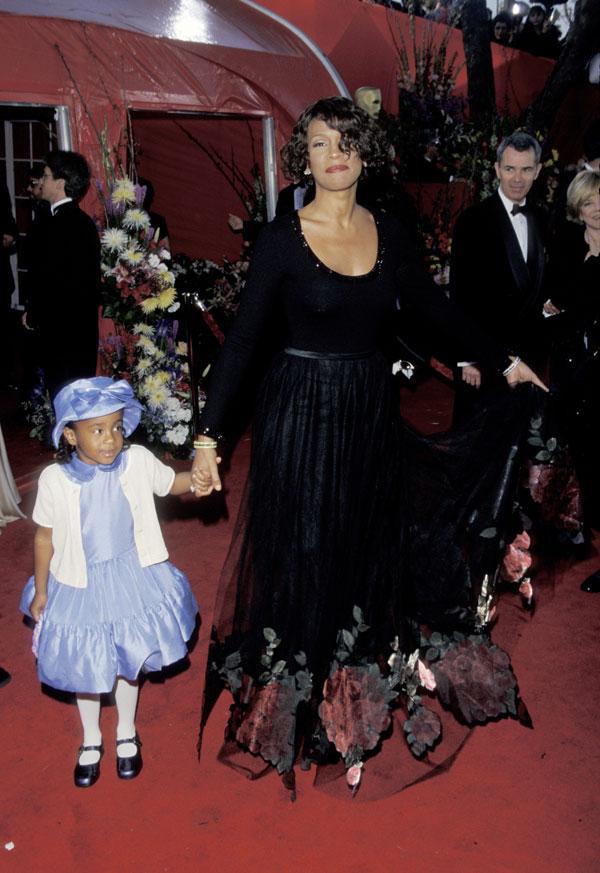 In one of the most chilling moments from the chat, Whitney shared how her daughter praised her for leaving Bobby after witnessing her dad spit in her mother's face. "Bobbi Kristina said, 'Mom, did he spit in your face?' And I looked in her eyes and she looked in mine, and I said, 'Yes. But it's all right.' And she said, 'No it's not. No it's not. It's not, mommy. It's not all right,'" Whitney told Winfrey.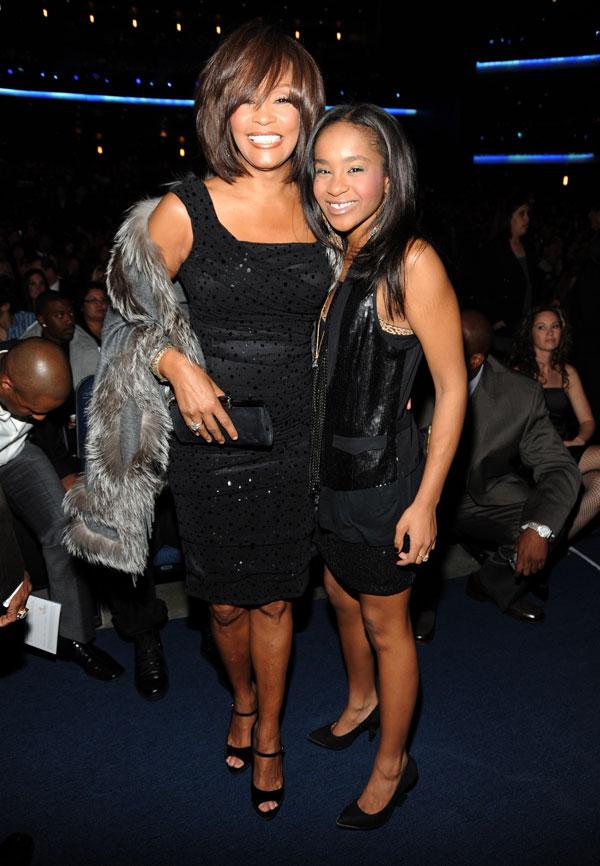 She continued, "I said, 'If you can do me a favor. Just do this for mommy. I'm going to put my trust in God. You put your trust in me. You may not understand it now, but just trust. I'm not letting you go. I will hold on to you with my dear life. Just trust me, and we will get up out of this. And we'll be happier for it. And then, as you get older, I'll tell you little by little as to why things are happening and why mommy has to go. "
Article continues below advertisement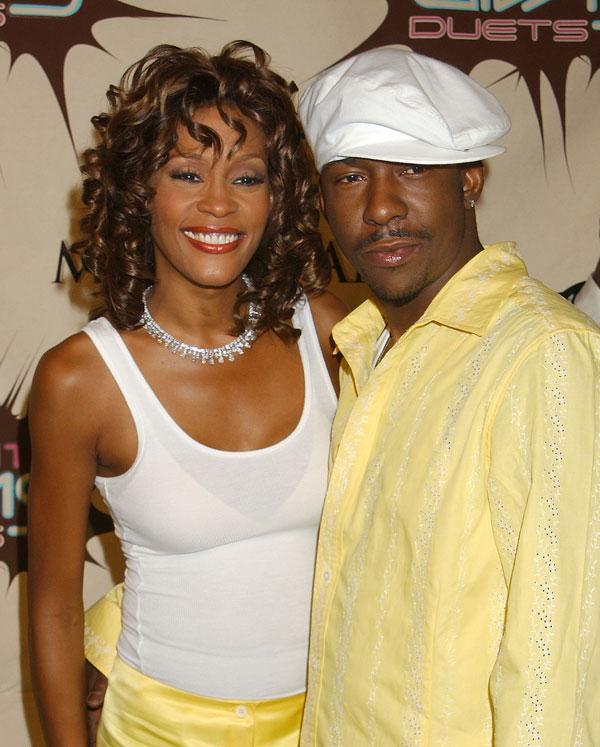 Whitney's story was one of the first times Bobbi Kristina's take on her parents tumultuous relationship had been shared by either of her parents. But Bobbi Kristina remained fairly quiet about the state of her relationship with her father until after her mother's death in February 2012. 
2012 Billboard Music Awards - Backstage And Audience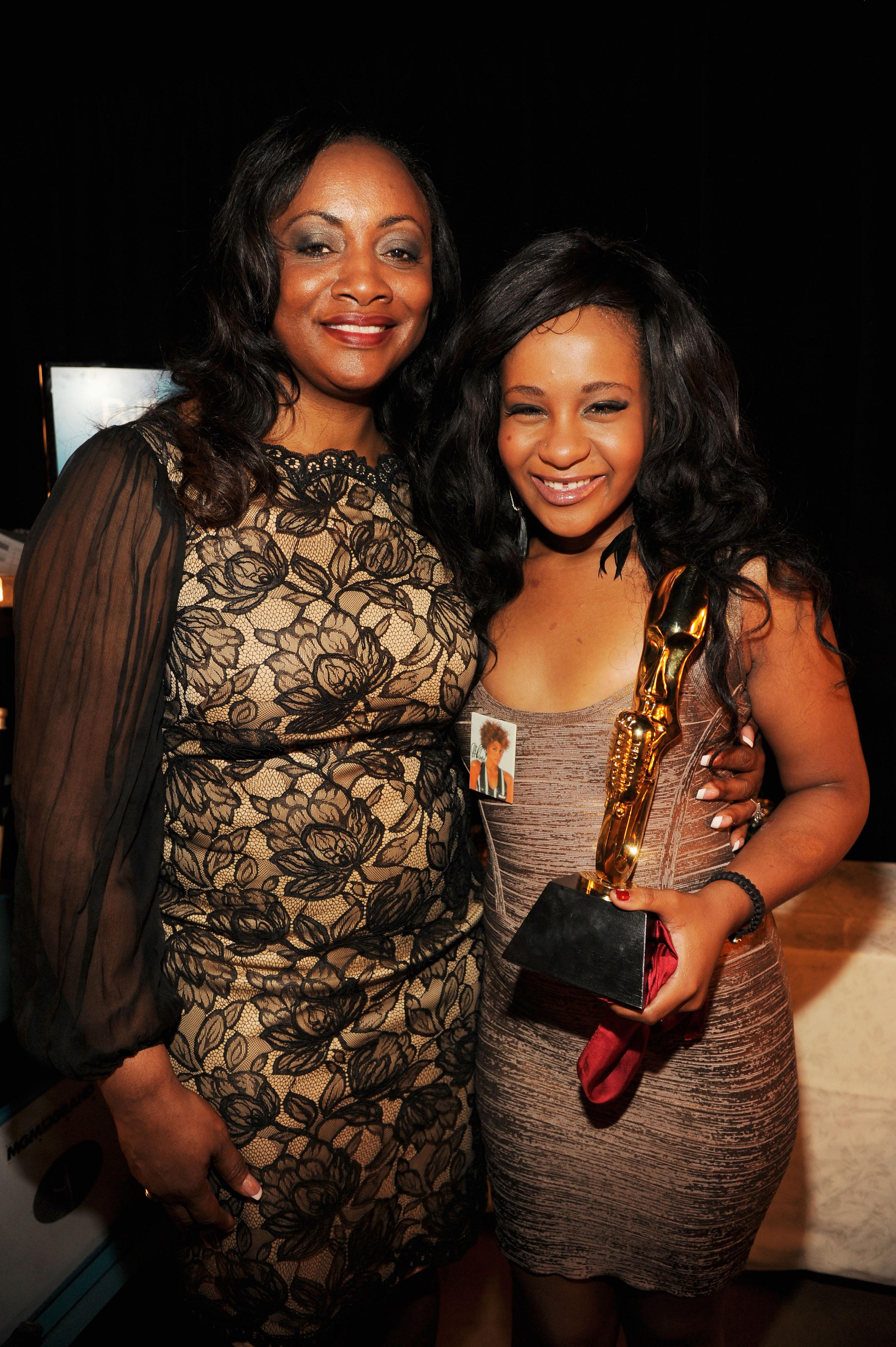 Following Whitney's death, Bobbi Kristina was thrust into the spotlight, making several public appearances alongside her aunt Pat Houston in honor of her late mom. But her newfound fame fueled talk of her estrangement from her father, especially after Bobby ditched Houston's funeral after reportedly being informed he would not be allowed to sit with his daughter. 
Article continues below advertisement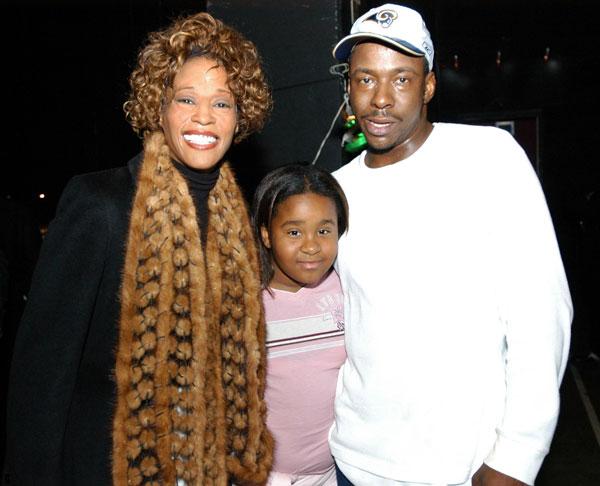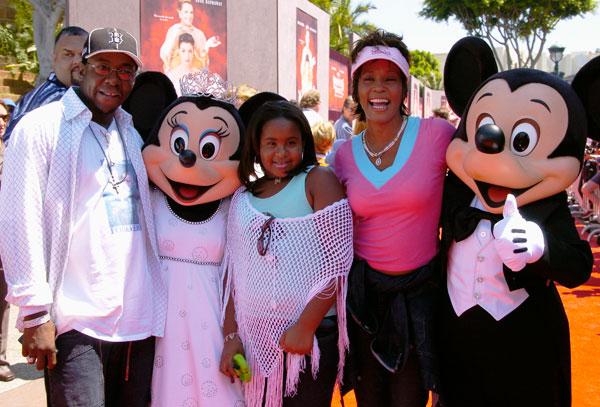 "But he's not coming here, he's not coming here. I'm sorry, but he's not coming here. So I'll be meeting him somewhere else," Bobbi Kristina told her cousin about the meeting. She then fussed at her cousin again after she suggested that Bobbi Kristina's boyfriend, Nick Gordon, go with Bobbi Kristina to the meeting."Why the f— would he wanna go and deal with that?" Bobbi Kristina said. "Why? No. I already know he's not going. Nick, it's OK, you can just go back in the room because I can speak for you. He's not going." 
Article continues below advertisement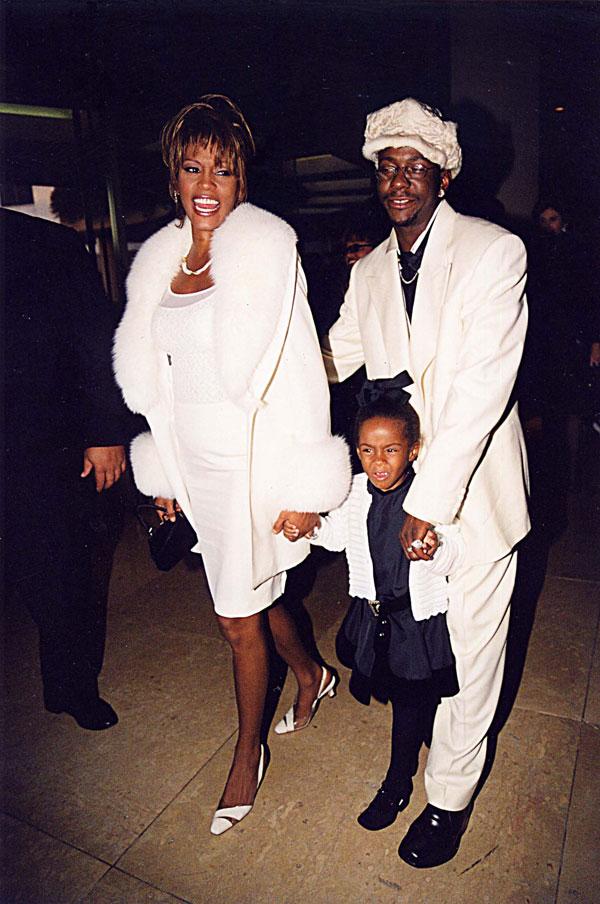 Bobbi Kristina ultimately decided to reach out to her father during the episode, telling her cousin she would have to accompany her to the meeting. "So I'm going with you to do it. I miss him. I wanna see him," Bobbi Kristina said.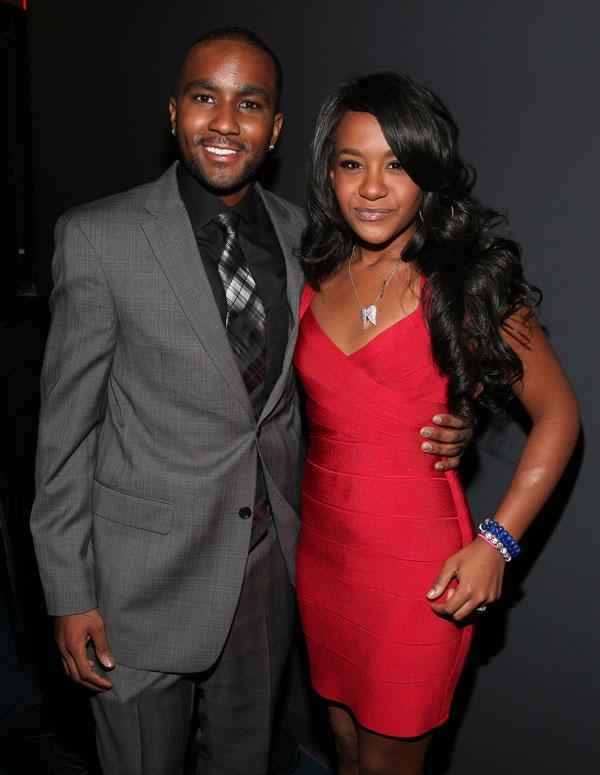 Bobby's take on Bobbi Kristina's relationship with Gordon was also a touchy point for the pair. Brown spoke out about his daughter's impending marriage to Gordon in July 2013 after the duo claimed they were engaged -- though it was later revealed that they never were legally wed. 
Article continues below advertisement
However, by January 2014, things took a positive turn for the pair when Bobbi Kris told Extra that she and her father were back on good terms! "We have a relationship. It's a good one right now. At a point in time, we didn't even have that… I love my father more than anything," she said.