PHOTOS
Britney Releases Statement About Arrested Crew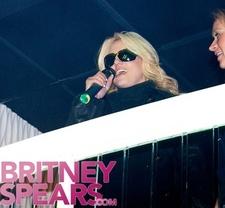 In the wake of the news earlier today that two crew members of <a href="https://okmagazine.com/search/spears" target="_blank"><strong>Britney Spears</strong></a>' Circus tour had been arrested following an altercation with the Pittburgh police, the pop superstar has released the following statement on her <a href="https://www.britneyspears.com/2009/03/breaking-news-official-statement-regarding-pittsburgh-arrests.php" target="_blank">personal web site</a>:
Article continues below advertisement
"Last night two employees of a company contracted to provide equipment for The Circus Starring Britney Spears tour were arrested in Pittsburgh, PA. However, neither of the men involved are employees of the tour or Ms. Spears. The two individuals have since been dismissed by their employer. The Circus Starring Britney Spears tour does not support or tolerate this type of behavior."
As <a href="http://www.okmagazine.com/news/view/12855" target="_blank">reported earlier</a>, Rockey Dickey and Alex Montes were charged with criminal conspiracy, disorderly conduct and public drunkenness. Dickey is also charged with simple assault and resisting arrest.