PHOTOS
Brooke Burke Enjoys A Girls Night Out Amid Divorce From David Charvet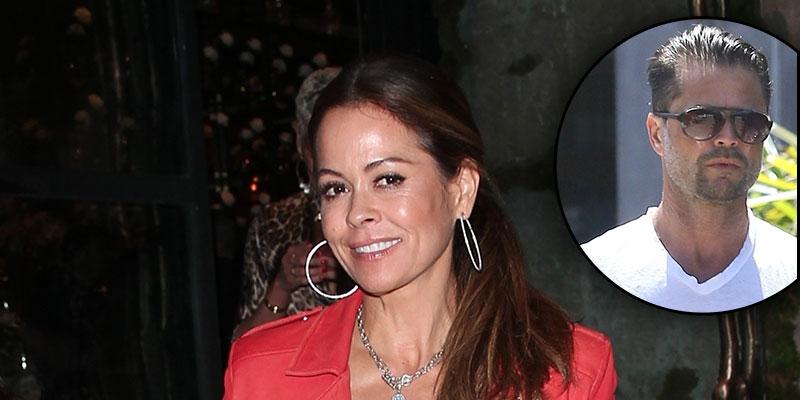 Divorce looked to be the furthest thing from Brooke Burke's mind on Saturday as she enjoyed a girl's night out amid splitting from her husband of six years, David Charvet, earlier this month.
Article continues below advertisement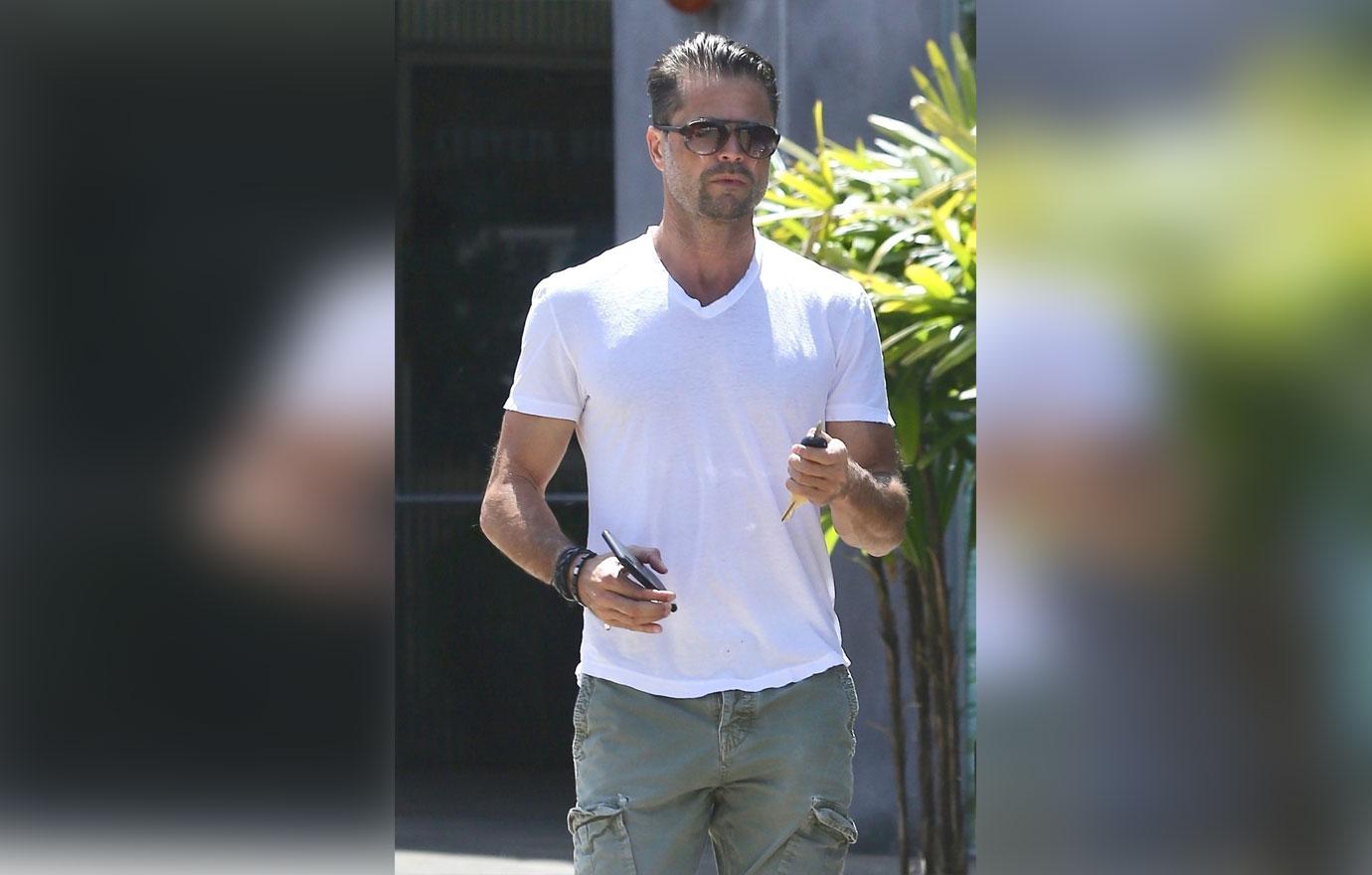 Brooke shocked the world when she announced that she was filing for divorce from her Baywatch husband in early April. They have two kids with one another, daughter Heaven Rain and son Shaya Braven (she has another two from a previous marriage).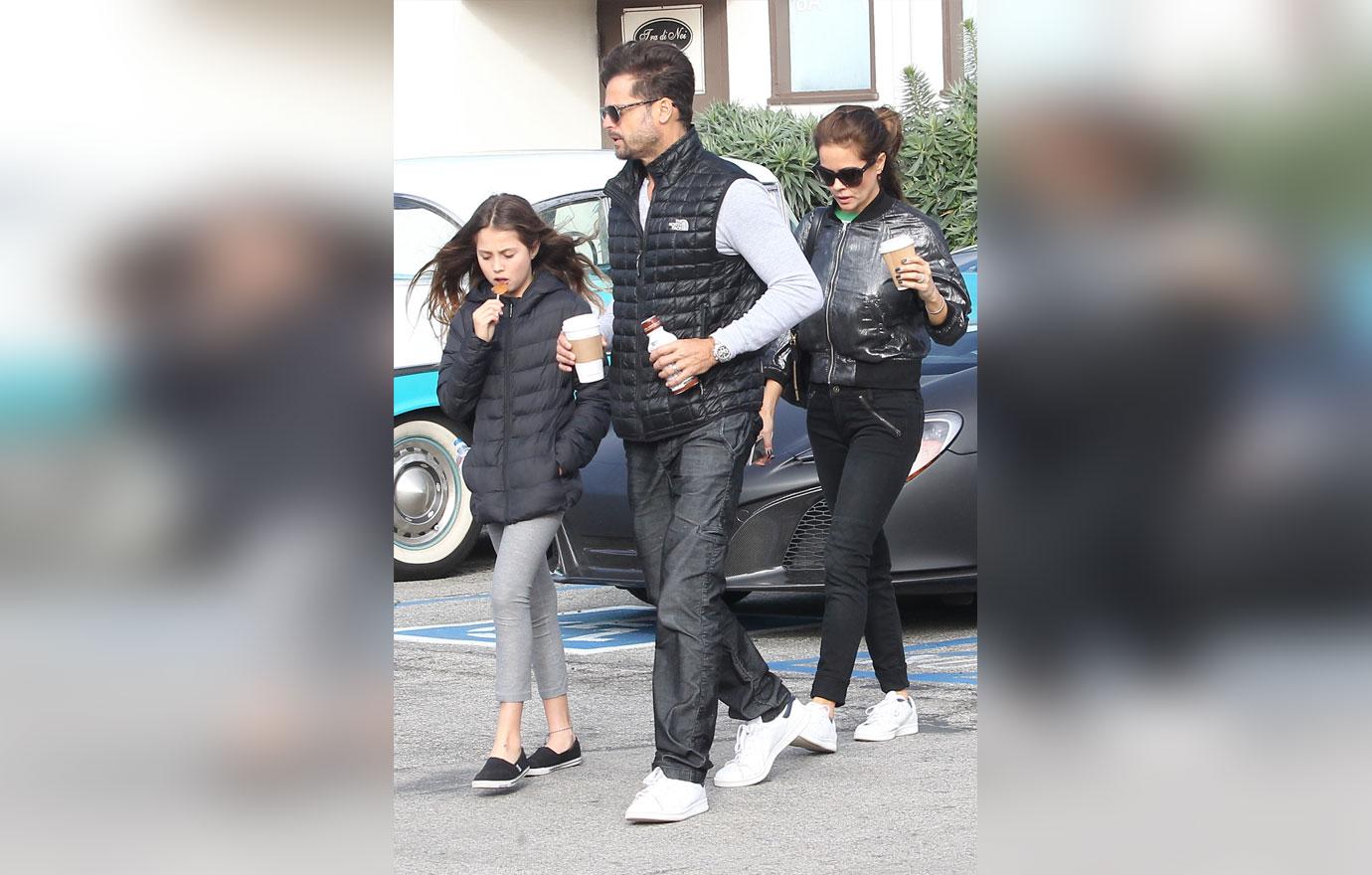 She opened up about splitting up from David on the site ModernMom April 9th, saying "Although I believe this is a positive change, I am deeply saddened because I loved being married. It took me a long time to differentiate between giving up and letting go, and even longer to recognize when it was time to do so. We are still a family full of love, simply redefining our dynamics. I believe this is a necessary decision for my entire family unit."
Article continues below advertisement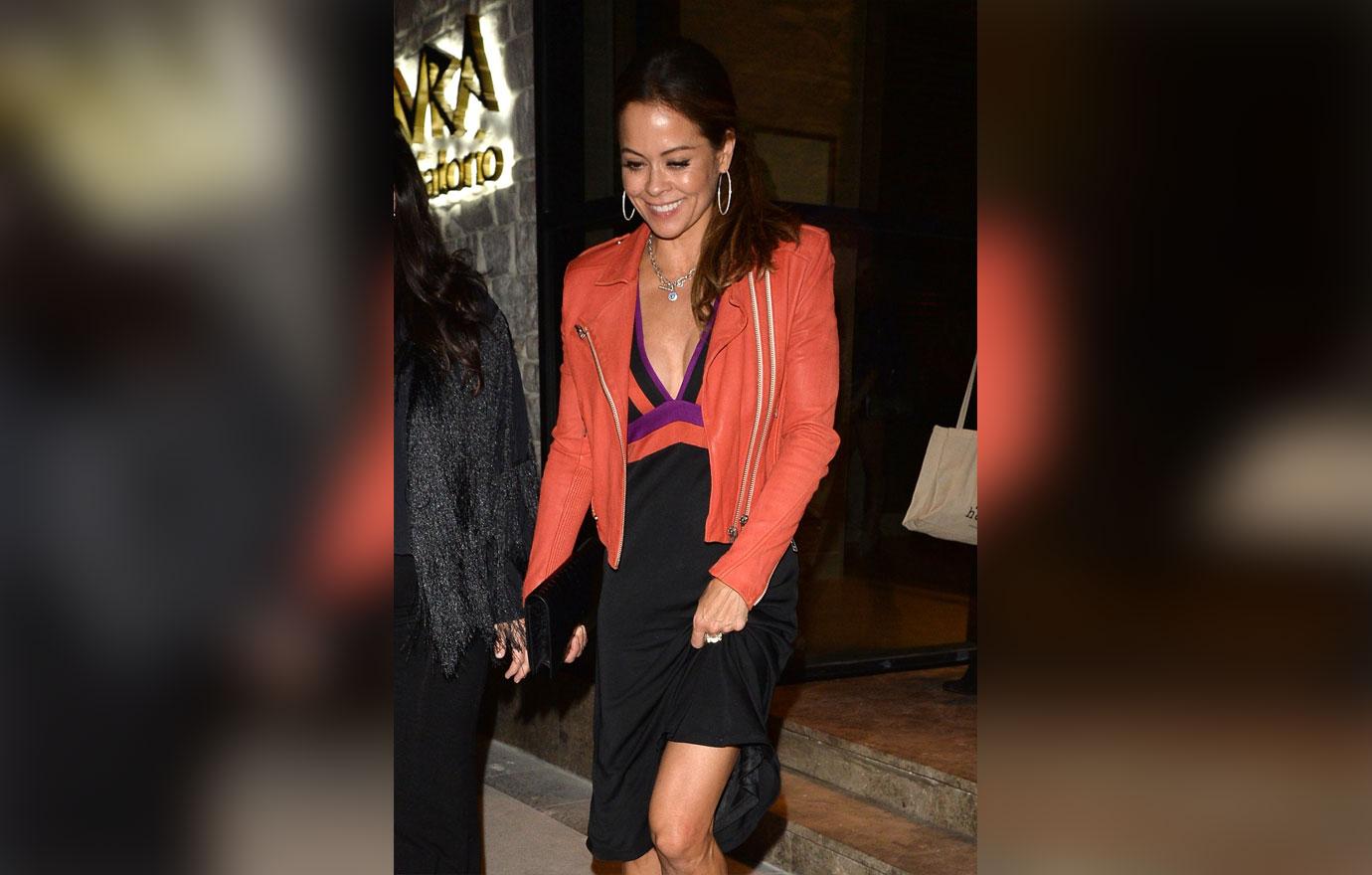 Looks like a girls night out was just what Brooke needed, as she was spotted with some friends at Avra Beverly Hills Estiatorio on Saturday night.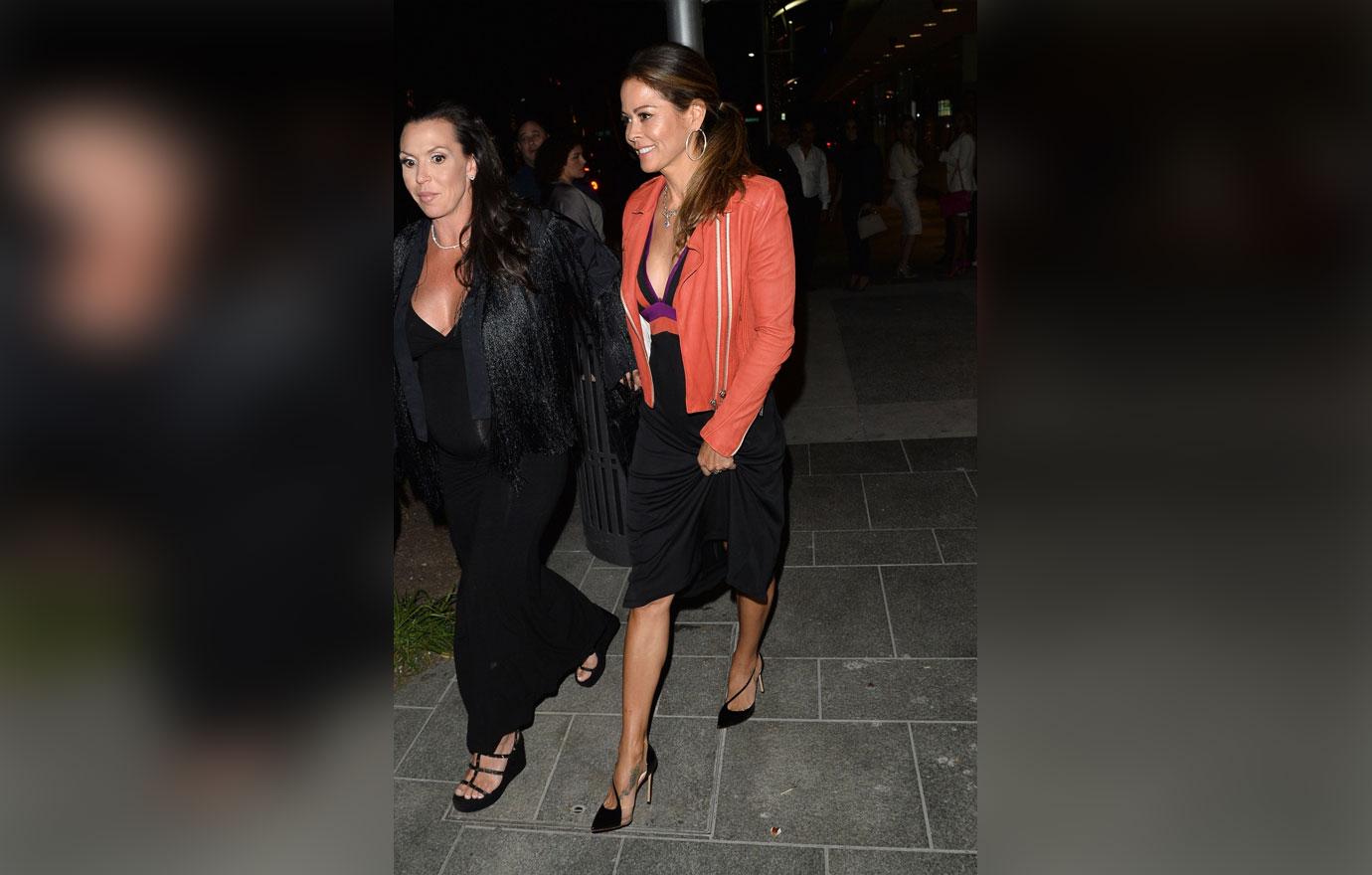 The former Dancing with the Stars host looked ravishing in her multi-colored dress under a bright pink jacket as she made her way to the car.
Article continues below advertisement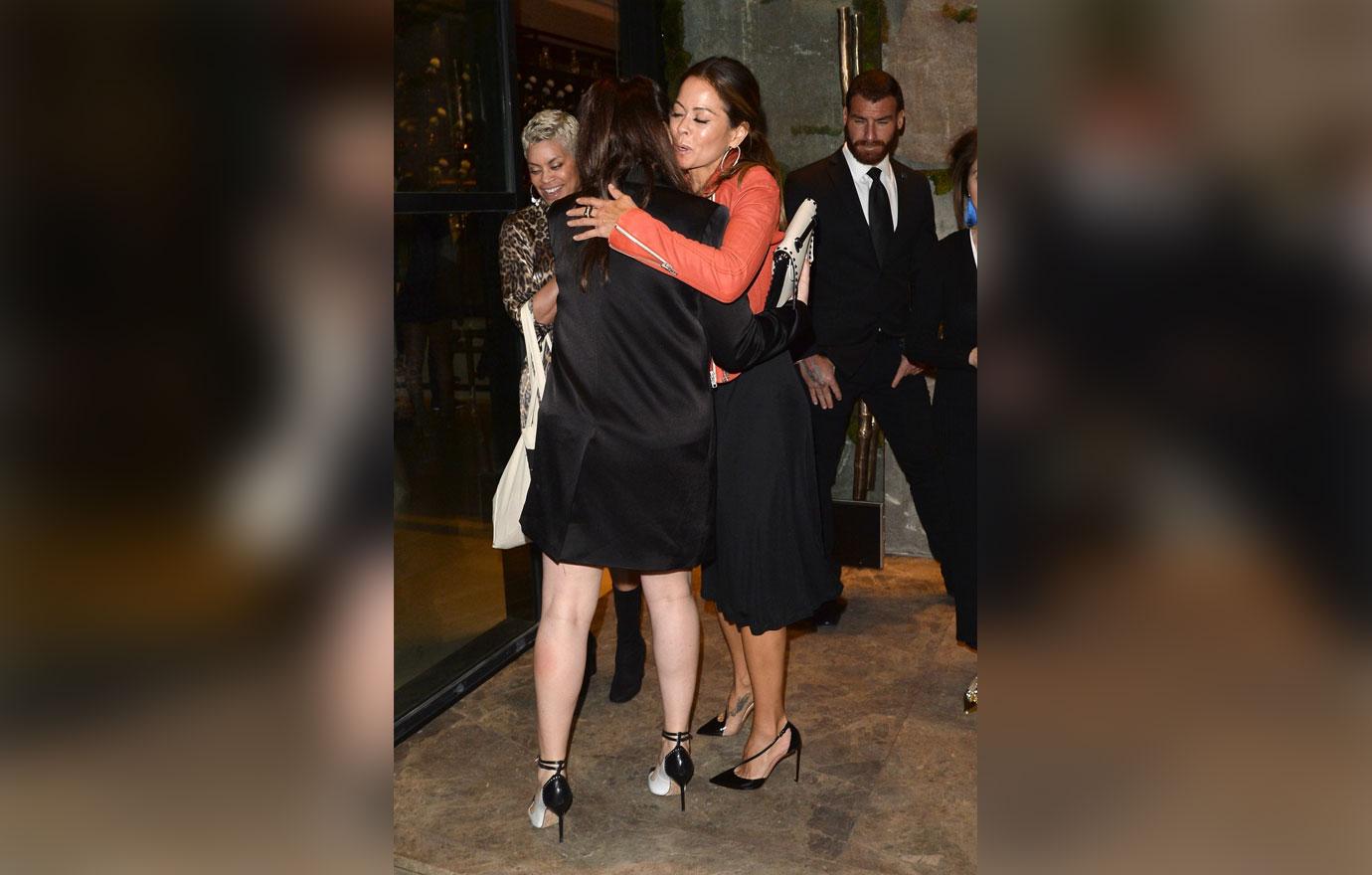 Her friend that she was with looked to keep her in good company, as they warmly embraced one another before heading home for the evening. It's good to see how Brooke's buddies are there for her in this time of need!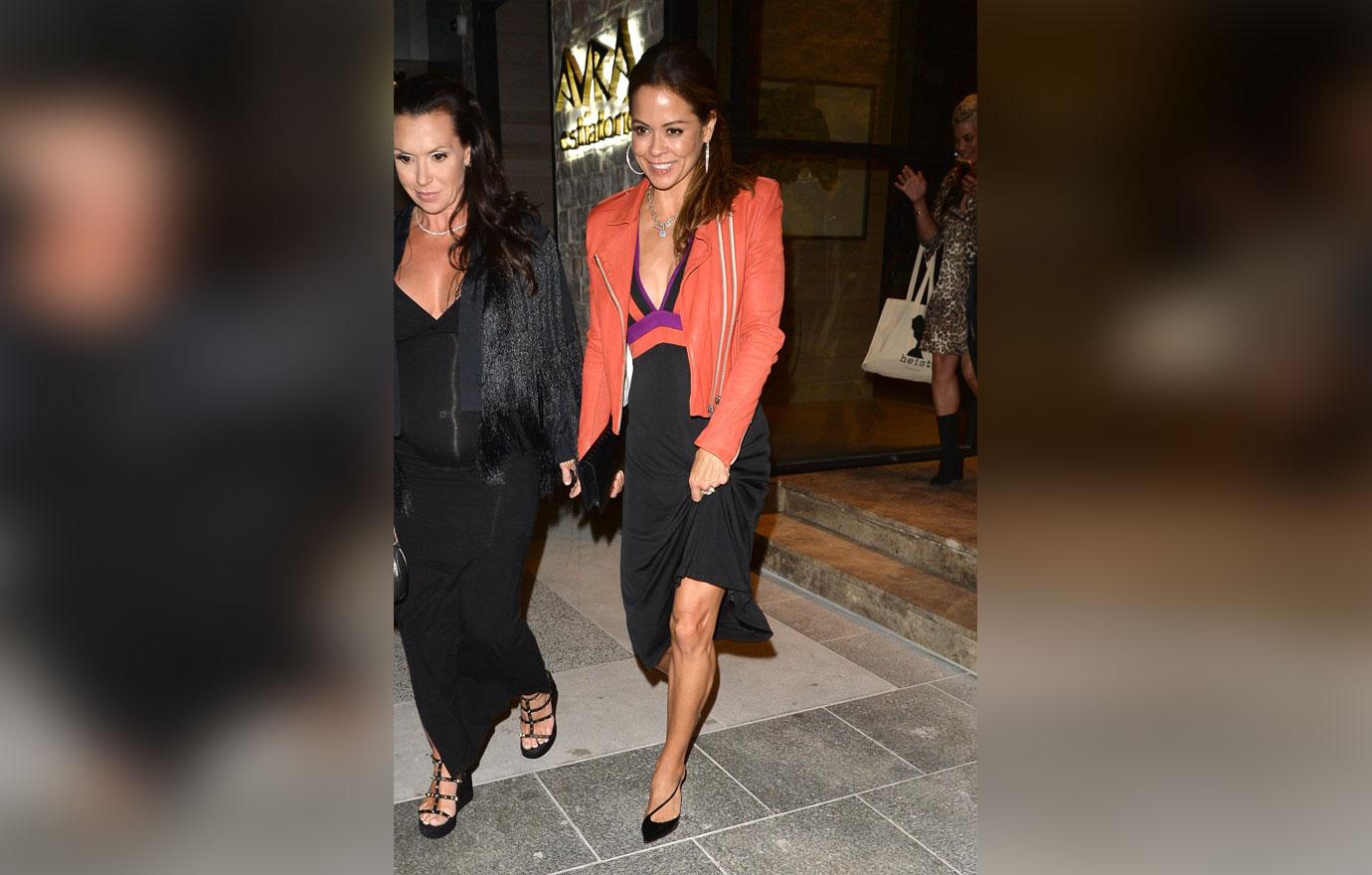 What are your thoughts on Brooke & David splitting up? Sound off in the comments!