PHOTOS
Katy Perry, Cardi B, Millie Bobby Brown, And More Celebs Tweet Support For Bullied Teen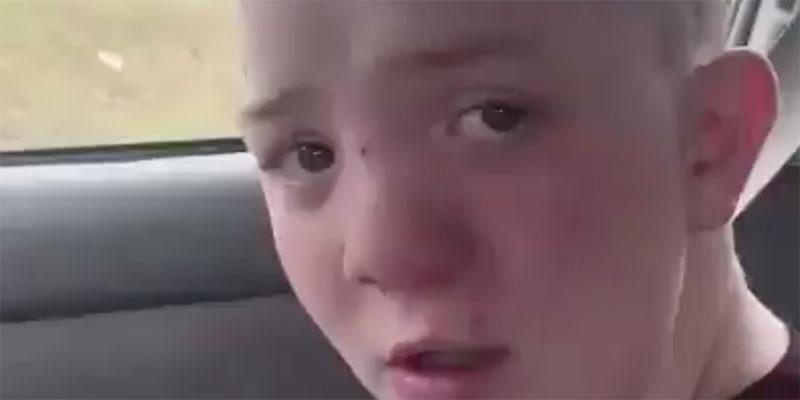 When Tennessee teen Keaton Jones spoke tearfully to his mother about being bullied in school, it moved his mother Kimberly to post a video of his admission on Facebook for all to bear witness. The post stirred celebrities from Lebron James to Katy Perry and Millie Bobby Brown to speak out in Keaton's defense. Click through to read some of their tweets!
Article continues below advertisement
It was the video viewed by thousands across social media. Keaton detailed how his bullies call him ugly, pour milk on him, and say he has no friends. He tearfully begged them to stop. "People who are different don't need to be treated like that," he said.
After the video went viral, countless celebs from across various industries rushed to send their support to Keaton—offering their condolences, commiseration, and outrage. This one from pop star Demi Lovato included the hashtag #StandWithKeaton.
Article continues below advertisement
Lebron offered encouragement to Keaton, tweeting that bullies are "wack" and telling him to "keep your head up."
Captain America himself Chris Evans called Keaton's bullies "punks" and offered him a ticket to the L.A. premiere of Avengers: Infinity War.
Article continues below advertisement
Katy tweeted that Keaton's video broke her heart.
Article continues below advertisement
"Bodak Yellow" rapper Cardi B was enraged over the video. "I'm so Sad and angry like I'm OD hot," she wrote.
Stranger Things star Millie tweeted a sweet message to Keaton, writing "I think your sooo cool Keaton! I wanna be your friend."
Article continues below advertisement
Eva Longoria also offered a touching message to Keaton, "You are brave and beautiful just as you are, don't ever let others define who you are."
What do you think about celebs coming out in support of Keaton's video? Sound off in the comments section!