PHOTOS
Celebrity Outfits That the OK! Editors Love!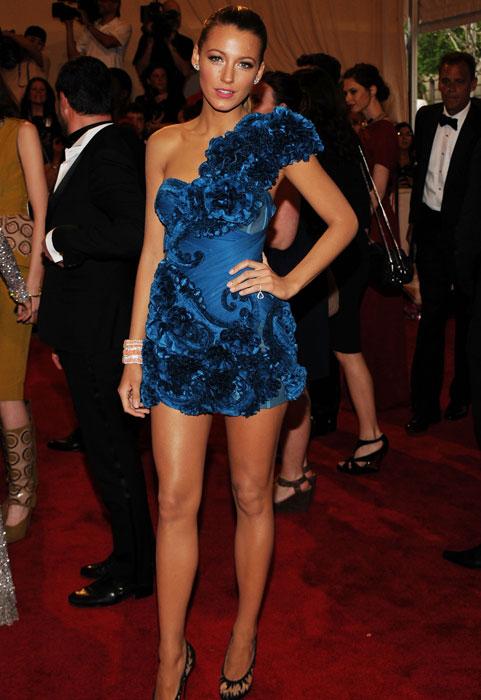 It's true. The Met Gala left the OK! editors eagerly wanting to hit up the mall. We were shocked, inspired, and all-around thrilled with the punk looks that these A-listers walked down the red carpet in. But mostly, the themed fashion statements brought on a nostalgic vibe and got us thinking about our favorite celebrity style moments. You know, the outfits that you'll never forget and wish you could recreate. If only we had some place to wear a gown with a six foot embellished train...
Article continues below advertisement
1. Blake Lively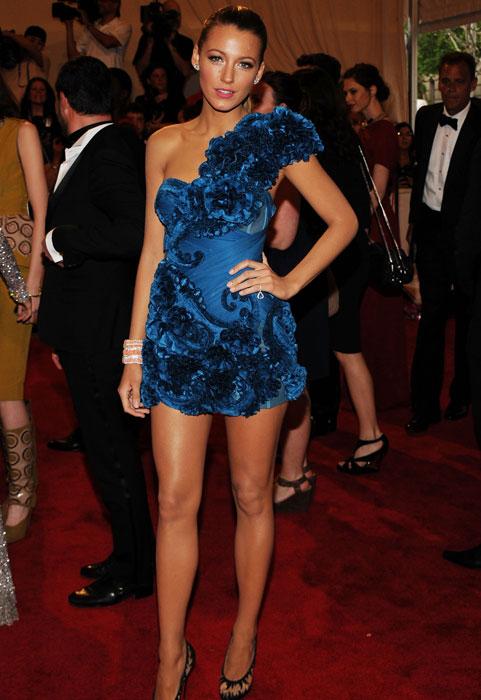 "I ALWAYS wish I was Blake Lively in this Marchesa blue ruffled dress at the Met Ball circa 2010. A party dress just doesn't get any better than this and THOSE legs!"
—Kelli, Fashion and Beauty Editor
Article continues below advertisement
2. Britney Spears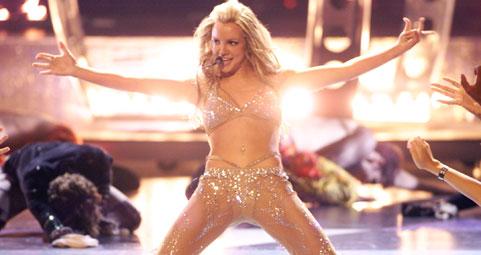 "My favorite fashion moment happened at the MTV VMAs in 2000. Britney Spears starts her performance with slow version of "(I Can't Get No) Satisfaction", maybe to give us time to brace ourselves for what was about to happen next. Homegirl has never been in better shape. Her wavy hair looked awesome, and it was a performance for the history books. I think she performed a remix of "Oops I did It Again" but really, who was paying attention? I was just staring at that outfit, and I've spent the past 13 years wondering where I can pick one up for myself."
—Lea, Video Editor
Article continues below advertisement
3. Lea Michele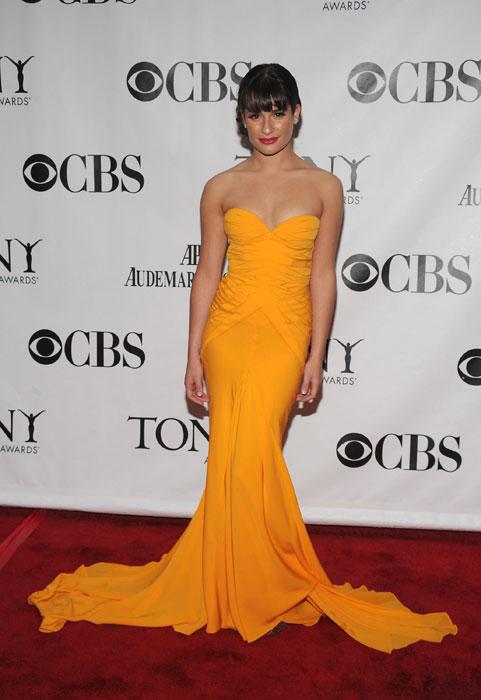 "Hands down Lea Michele at the 2010 Tonys Awards! She wore the most beautiful Zac Posen gown, in a yellow color not usually seen on the red carpet, that totally solidified her as a fashion queen! Coupled with her incredible live performance of "Don't Rain On My Parade" that night, this was the definition of a WOW moment."
—Emily, Social Media Manager
Article continues below advertisement
4. Reese Witherspoon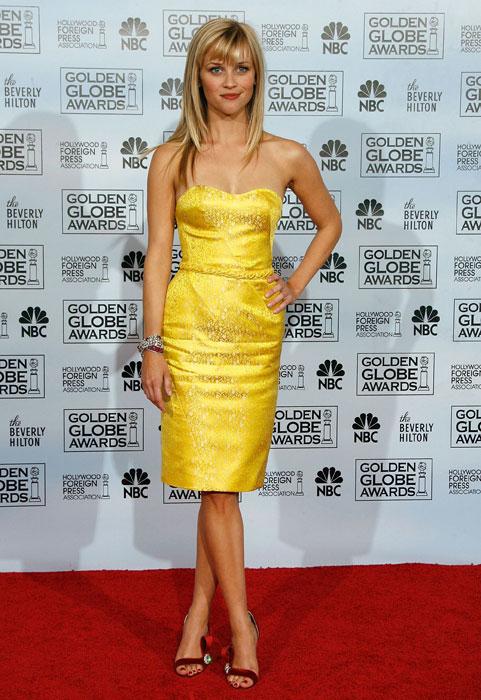 "2007 Golden Globes. Reese Witherspoon wore a yellow Nina Ricci dress fresh off her break-up with Ryan and looked AMAZING."
—Lauren Brown, Site Director
Article continues below advertisement
5. Demi Lovato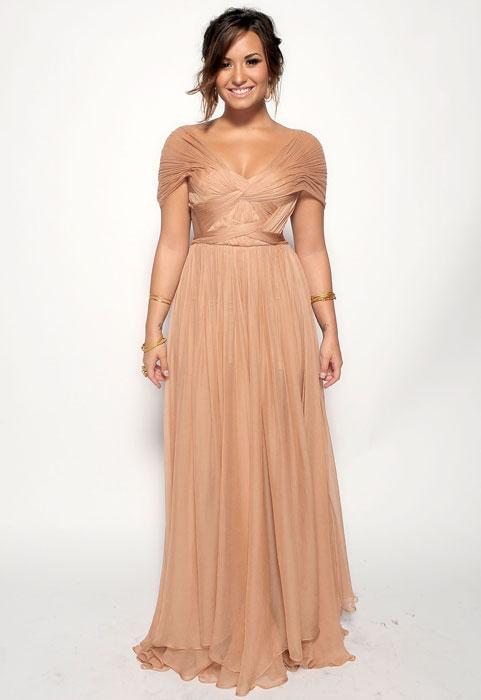 "Demi Lovato wore this gorgeous peach gown to the 2011 Oma Awards and I have been obsessed ever since. If that dress was white I would basically make it my future wedding dress, and I have a photo of her hair and makeup look from this event pinned on my Pinterest page for future bridesmaids inspiration. It doesn't get more red carpet perfect than this, folks."
—Haley, Entertainment Editor
Article continues below advertisement
6. Angelina Jolie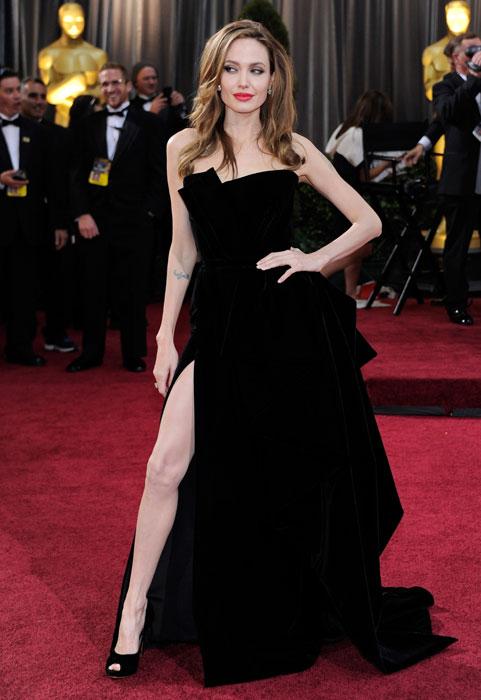 "I'm totally Team Jen, but I loved Angelina's now infamous black gown with the intense leg slit. Anything that inspires that many copycats is clearly fashion history. I also loved Jennifer Lawrence's very first Oscar dress when she was nominated for Best Actress in 2010. It was such a simple, sleek red dress, but I felt like it proved she was going to be a fashion power player. The look was so confident and striking."
—Kelly, OK! Contributing Writer
Article continues below advertisement
7.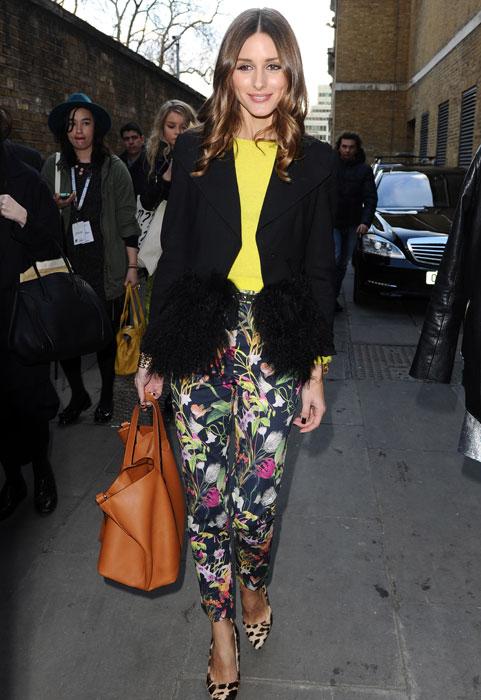 "My favorite fashion moment is Olivia Palermo's look from the Topshop show at London Fashion Week.The outfit is chic and polished, but still fun with the mix of prints and pops of color!"
—Jillian Kirby, Assistant Editor
Article continues below advertisement
8. Amanda Seyfried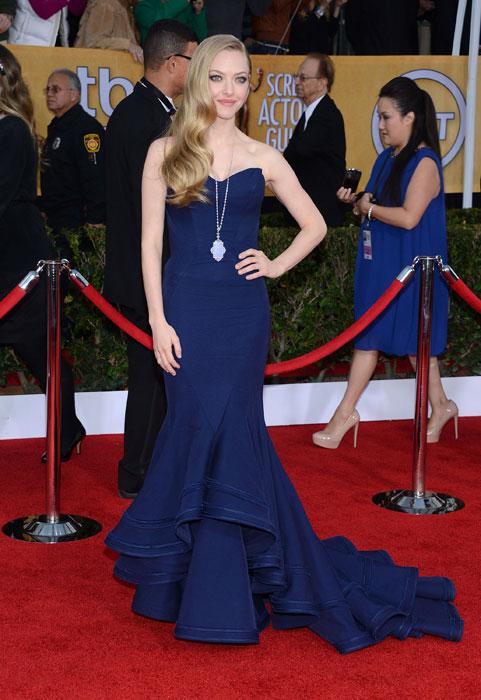 "Navy blue looks gorgeous on Amanda. But really, what doesn't look good on this girl? I loved the gown and necklace combo and am honest enough to say that I probably would have never thought of it. It's so simple and chic."
—Victoria, Editorial Assistant