PHOTOS
Celebs Who Crashed Into Rehab But Bounced Back Out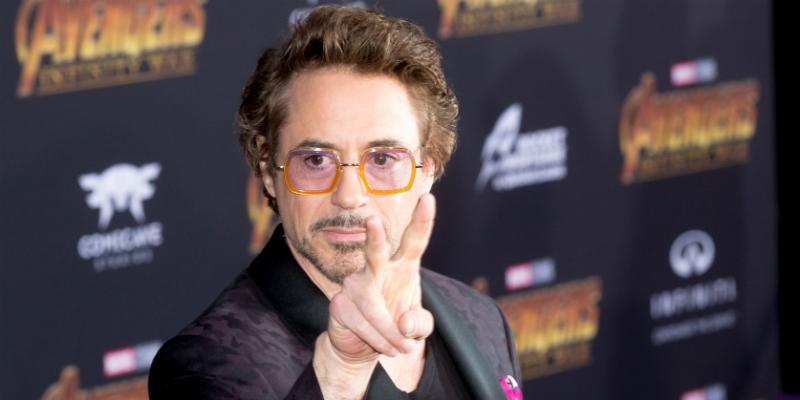 At first, it appeared that these celebs had it all; fame, money, and sex—but sadly, they soon revealed they had problems with substance abuse and wound up in rehab. Fortunately, these talented folk—including Robert Downey Jr, and Eminem—have all managed to bounce back, even stronger than before.
MORE: 8 Celebs Who Have Visited Rehab Multiple Times
They've battled depression, drugs, booze and more—Dr. Drew knows all about that kind of behavior—but they pulled through and serve as inspiration for the rest of us.
Article continues below advertisement
1. Zac Efron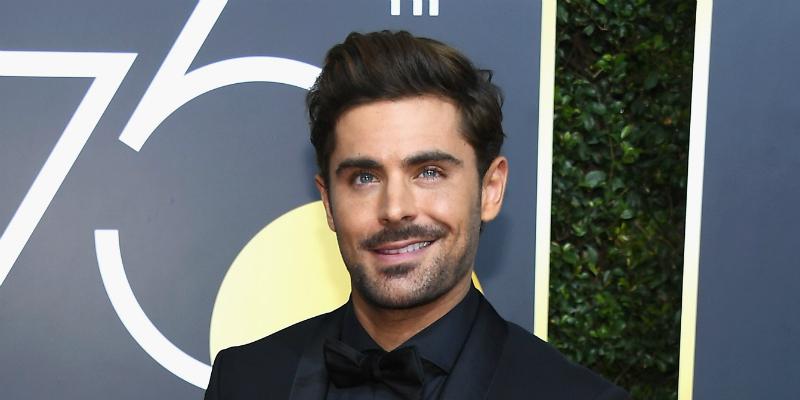 He's been one of America's favorite actors for some time now but Zac Efron isn't as squeaky clean as his image suggests. Zac had to check into rehab in 2013 for five months for alcohol and cocaine abuse—but maintains he's in a much happier place now.
Article continues below advertisement
2. Keith Urban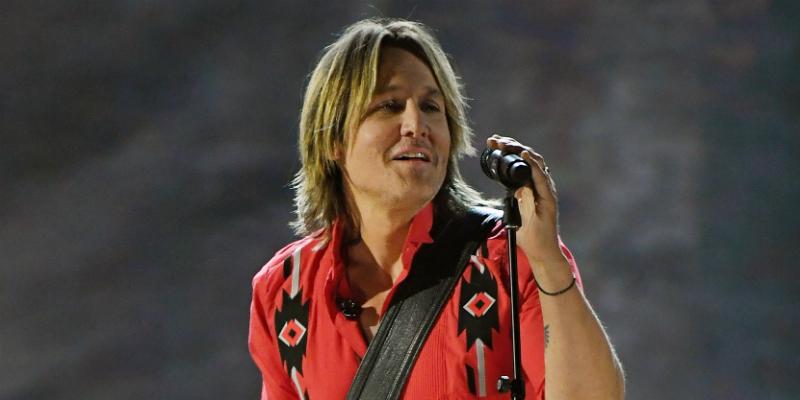 American Idol judge and country superstar Keith Urban has been in rehab three times to treat his fondness for cocaine and booze. Fortunately, Keith turned things around and has been clean and sober for almost a decade—making wife Nicole Kidman and their kids very happy.
Article continues below advertisement
3. Matthew Perry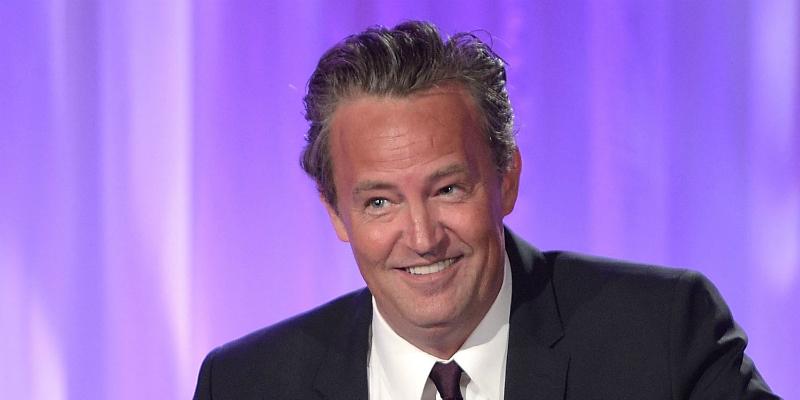 Friends star Matthew Perry has had a long history with substance abuse and has gone in and out of rehab a total of three times since 1997. Happily he's pulled through and gotten stronger because of it.
Article continues below advertisement
4. Eminem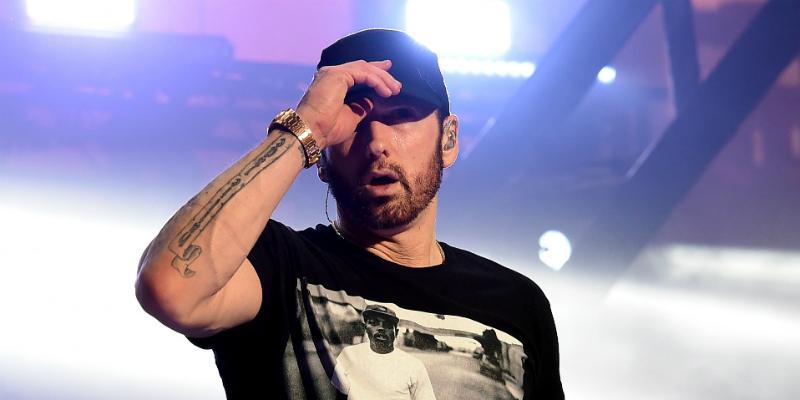 Eminem had issues with booze and painkillers so crashed into rehab—but bounced out after a few weeks and got worse. He overdosed which led to organ failure but after being released from hospital he relapsed again. He was back in rehab in 2005 when he had to cancel a European tour because of a sleep medication addiction. It took until 2008 for him to finally get a hold of his demons —and he credits Elton John with being there for him.
Article continues below advertisement
5. Gerard Butler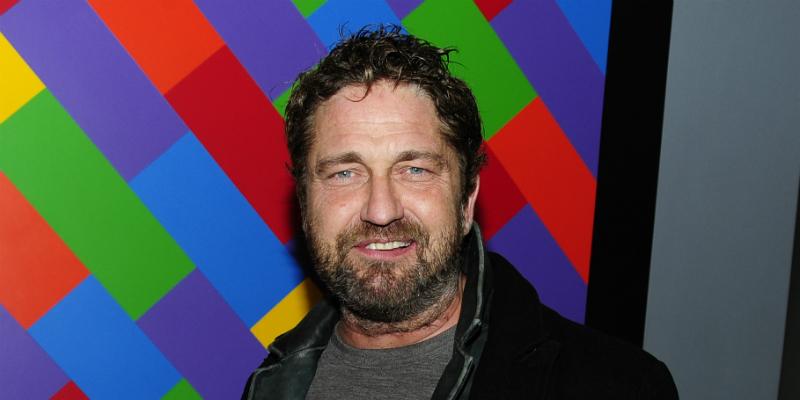 Long before he was an actor, Gerard Butler was training to be a lawyer—but his love of alcohol derailed him. He managed to kick the habit more than 15 years ago but wound up back in rehab after he developed an addiction of prescription painkillers. Happily, he's been clean and healthy since then.
Article continues below advertisement
6. Kelly Osbourne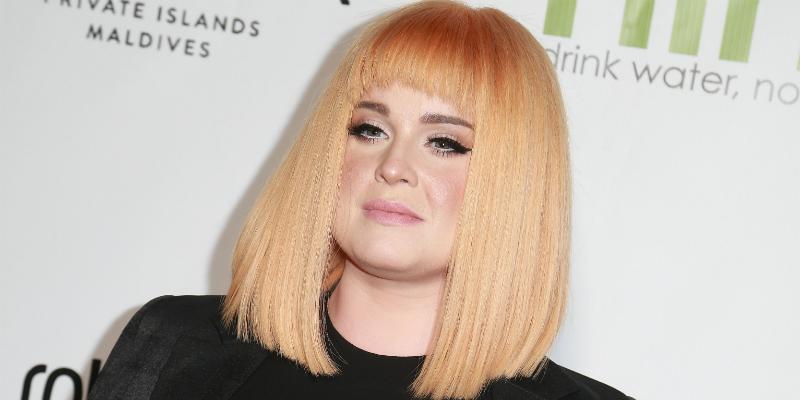 As if having Ozzy as a dad isn't enough, Kelly Osbourne found herself under the glare of the TV cameras at just 17 and things got to be too much to handle. Kelly found herself addicted to Vicodin and it took her seven stints in rehab to finally kick the habit.
Article continues below advertisement
7. Kristen Dunst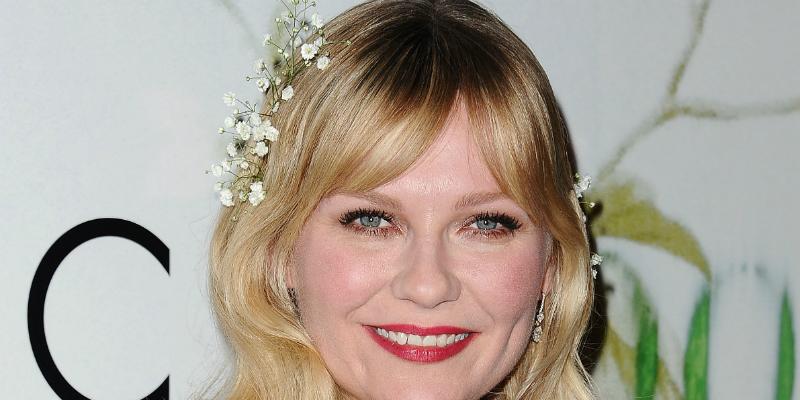 Kristen Dunst used her issues to become a symbol and inspiration for women everywhere. After finding treatment at a Utah facility in 2008 for depression, she went public to help take away the stigmas associated with it, and her movie career carried on taking her to new heights.
Article continues below advertisement
8. Drew Barrymore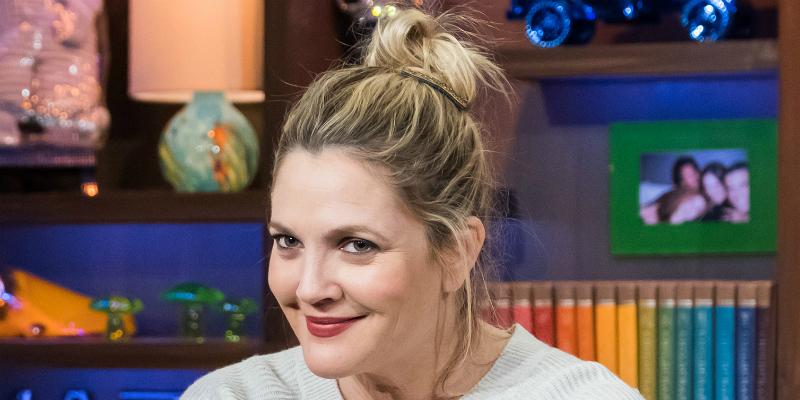 Drew Barrymore achieved fame at a very young age and that took its toll in a huge way—landing her in rehab at just 13-year-young. It took a few stints in rehab, however, before Drew was in control—and since then she's become a huge star and successful producer.
Article continues below advertisement
9. Britney Spears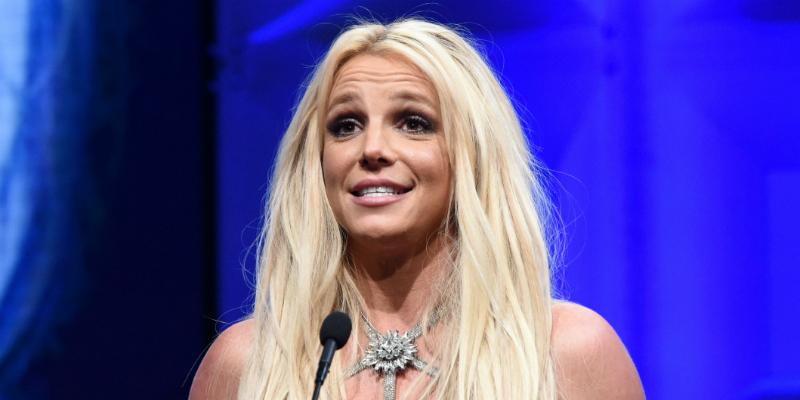 Britney Spears' split from K-Fed in 2006 sent her spiraling in and out of rehab. She shaved her head, lost custody of her kids, and wound up hospitalized for a mental evaluation—where she was treated for bipolar disorder. Since then, Brit bounced back with two number one albums and a seat judging on The X-Factor.
Article continues below advertisement
10. Ben Affleck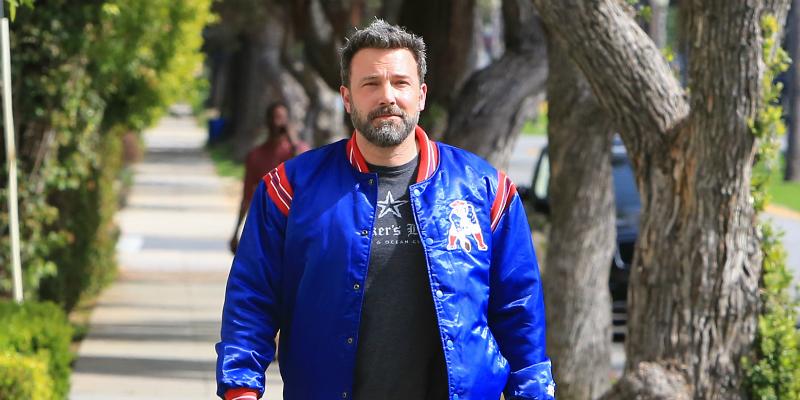 Ben Affleck was seemingly on top of the world when it all came crashing down and, in 2001, he checked himself into rehab. Since then, Ben's career has soared and he became Batman.
Article continues below advertisement
11. Elton John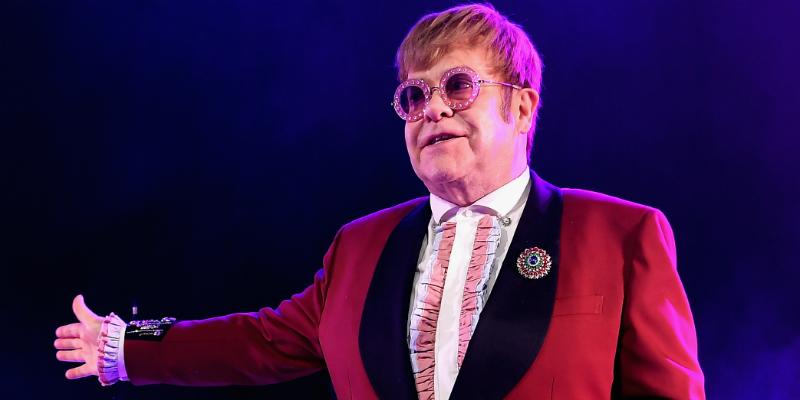 Elton John is a legendary musician with a legendary addiction to booze and coke—and it this addiction that made him almost overdose back in 1975. He's done his work though and in 1992 founded the Elton John AIDS Foundation—which has raised almost $300 million.
Article continues below advertisement
12. Colin Farrell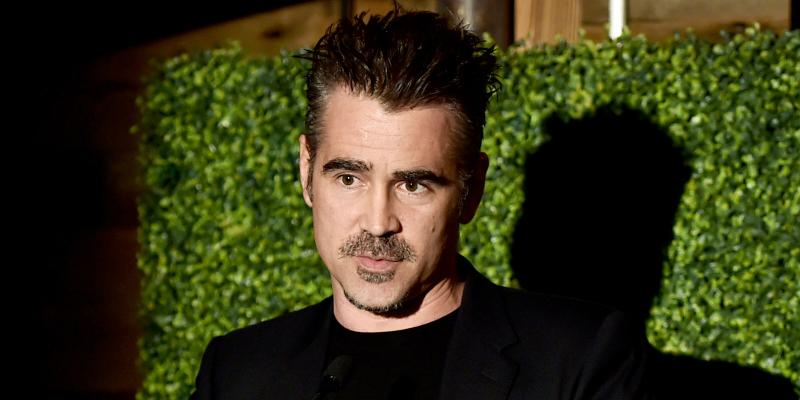 Irish heart-throb Colin Farrell was in the potential career-ending throes of suing an ex-girlfriend for releasing a sex tape they'd made while addicted to both painkillers and recreational drugs. He bottomed out and hit rehab—and has since come roaring back.
Article continues below advertisement
13. Nicole Richie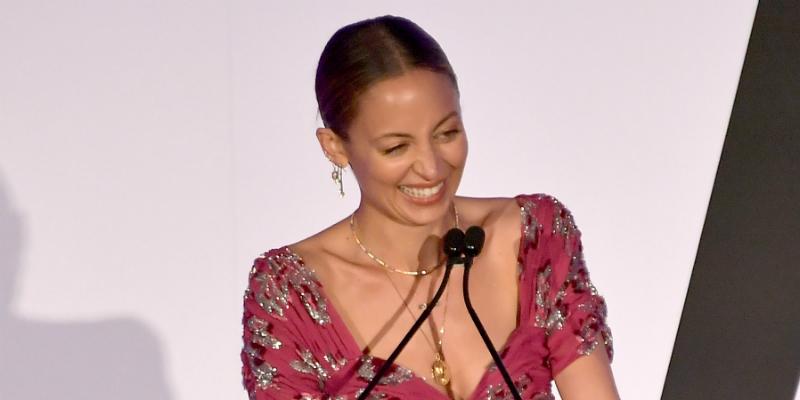 Lionel Richie's adopted daughter Nicole Richie suffered from drug abuse and eating disorders and even served jail time. Fortunately, she's since managed to turn that around—especially with the help of her parents who checked into rehab with her—and Nicole's become a designer and actress on Good News.
Article continues below advertisement
14. Demi Lovato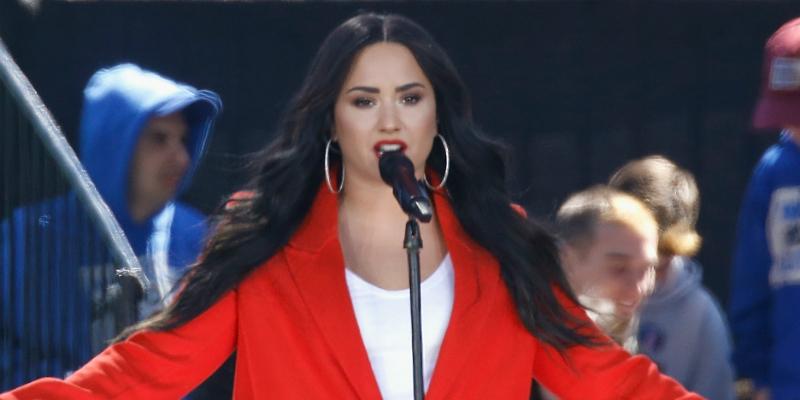 Demi Lovato wound up in rehab after physically attacking a dancer while on tour with the Jonas Brothers. Demi's been quite vocal about an eating disorder, her bipolar disorder, cutting, and addiction to drugs and drink—but happily she's bounced back with successful albums and judging a couple of seasons of The X-Factor. As of July 2018, Demi sadly had another relapse and is reportedly heading back to rehab again soon.
Article continues below advertisement
15. David Duchovny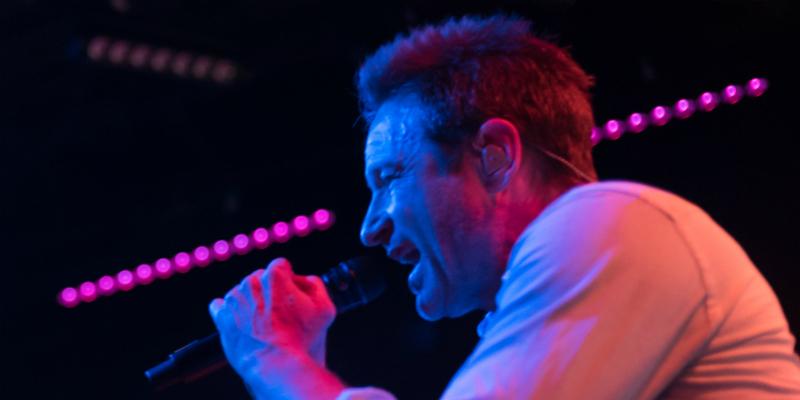 In 2008, X-Files star David Duchovny announced he'd checked into rehab for sex addiction—and it affected his marriage to Tea Leoni. Fortunately, they reconciled when he emerged from rehab.
Article continues below advertisement
16. Winona Ryder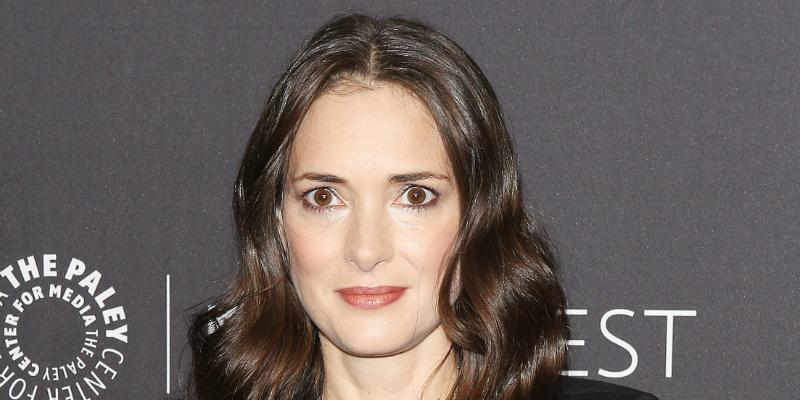 At just 19-years-old, in 1990, starlet Winona Ryder checked into a psychiatric hospital for exhaustion, anxiety and depression. She was caught shoplifting in 2001 and found to be holding eight different types of prescription painkillers. Winona managed to get her stuff together though, and after undergoing psychological and drug counseling, has since wowed audiences with roles in Black Swan and Stranger Things.
Article continues below advertisement
17. Kate Moss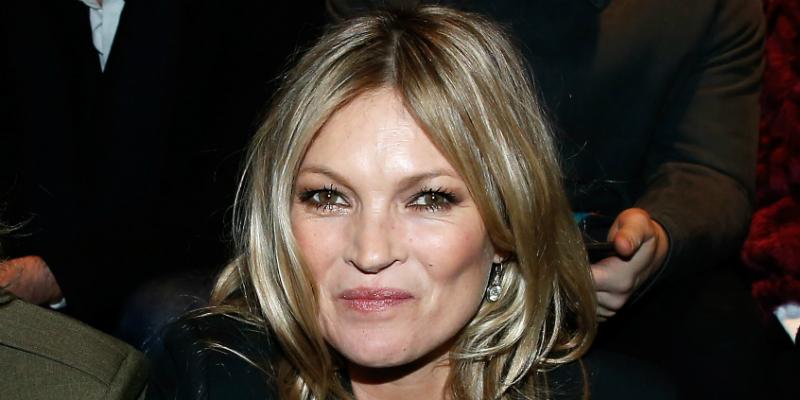 Kate Moss was once best-known for her heroin chic look—but when she was seen on film snorting coke in 2005, she lost millions in various endorsement deals. Kate has since turned things around, going to rehab in Arizona, and ultimately regained her mega supermodel status. She also dumped her boyfriend Pete Doherty who was known at the time for his druggie lifestyle.
Article continues below advertisement
18. Steven Tyler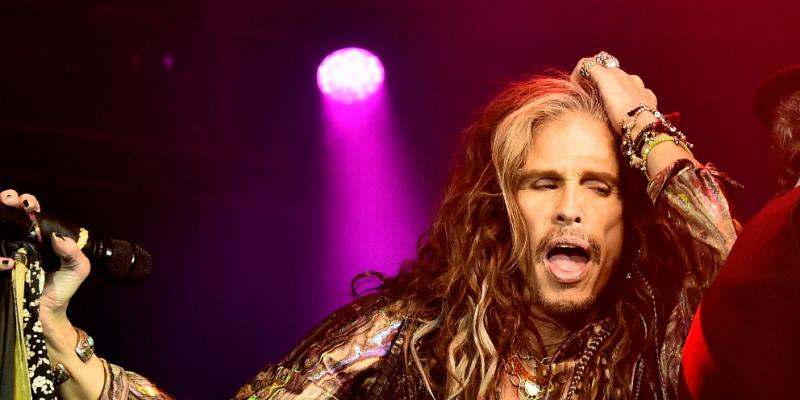 Aerosmith's funky front-man Steven Tyler has spent years battling addiction. He says he spent more than $5 million on drugs during the heights of Aerosmith's fame—which led to his children being taken away and the dissolution of a marriage or two. He sobered up in the mid-80s but slipped again and by 2009 was back in rehab. Since then he's bounced onwards and upwards, judging American Idol.
Article continues below advertisement
19. Jodie Sweetin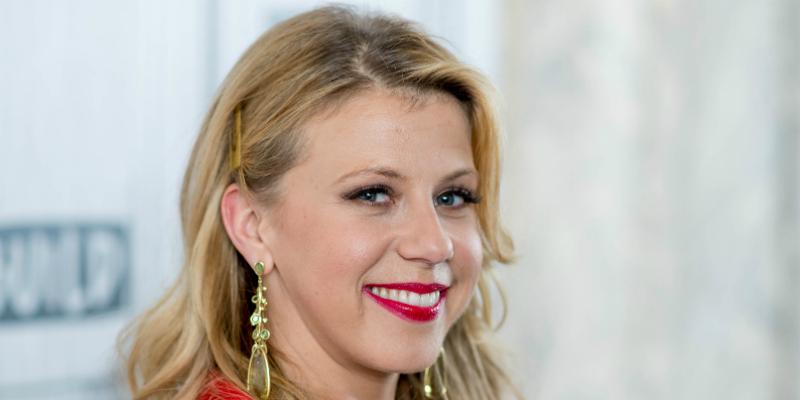 Jodie Sweetin was the adorable Stephanie Tanner in Full House but once the show ended, she began a regimen of drugs and drink. Things spiraled from there; despite claiming to be sober, Jodie was still snorting coke and even drove drunk with her daughter in the car with her. She's since cleaned up.
Article continues below advertisement
20. Amanda Bynes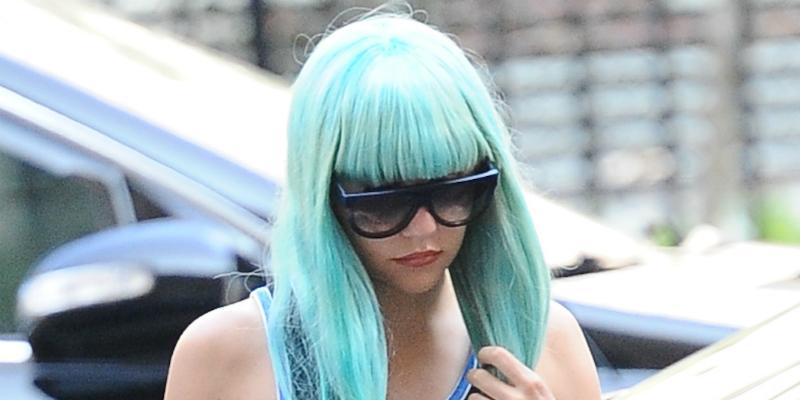 Amanda Bynes' journey from child star to adulthood was a bumpy road—and a dangerous one—as the actress picked up several DUIs in 2012. She was ordered by a court to enter rehab in 2013 and has since managed to clean up her act.
Article continues below advertisement
21. Eva Mendes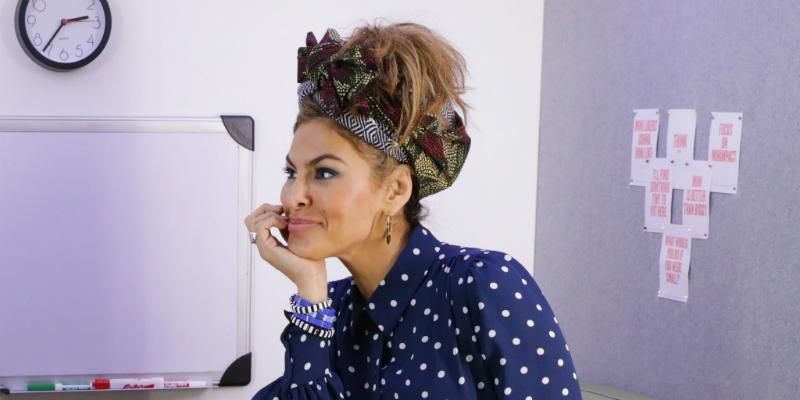 Eva Mendes found herself addicted to cocaine and knew she had to drop the habit before it killed her. Fortunately, she got into rehab back in 2008 and it worked—because since then her career has been the only thing hitting new highs.
Article continues below advertisement
22. Joaquin Phoenix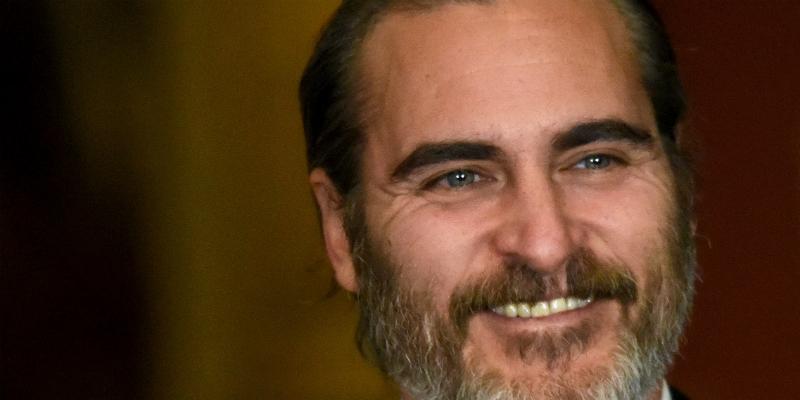 Actor Joaquin Phoenix had to deal with the death of brother River due to an overdose back in 1993—which may have led to his addiction to alcohol. In 2005 he checked himself into a rehab facility and within a year was winning Golden Globes trophies and Oscar nominations for his role as Johnny Cash in Walk the Line.
Article continues below advertisement
23. Lindsay Lohan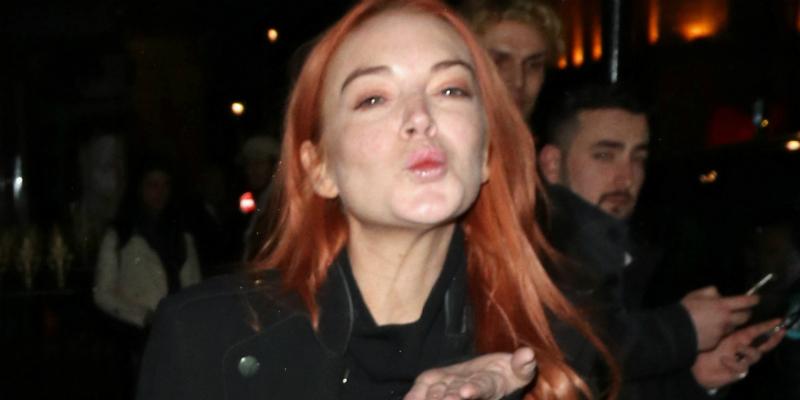 Starlet Lindsay Lohan has had many public battles with her demons—including getting caught shoplifting (which led to a charge of felony grand theft), multiple DUIs, and the leaking of a sex list she'd made. Lindsay went in and out of rehab a bunch of times with little result, but things seem to take when she told Ellen in 2014 that rehab had finally set her straight and had given her tools to cope with substance abuse.
Article continues below advertisement
24. Jesse Metcalfe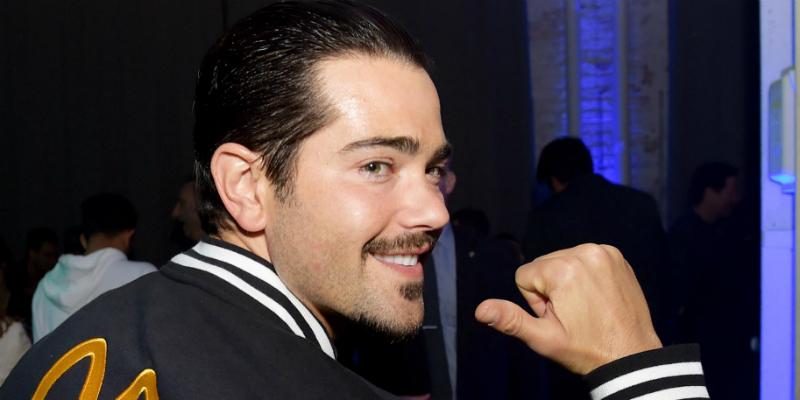 The hunky Desperate Housewives star Jesse Metcalfe seemed to have it all—so it was a surprise to his fans when he entered rehab for alcohol addiction back in 2009. Jesse did turn things around and has since bounced back.
Article continues below advertisement
25. Jack Osbourne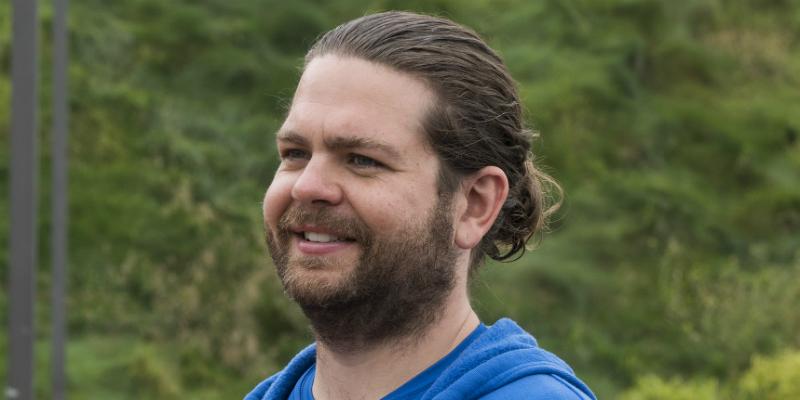 Kelly's brother Jack Osbourne is also no stranger to rehab. He began using drugs and drink at the age of 14—leading to him entering an adolescent psych ward. Since those days, he's lost 50 pounds, cleaned up his act, and hosted his own show Adrenaline Junkie.
Article continues below advertisement
26. Melanie Griffith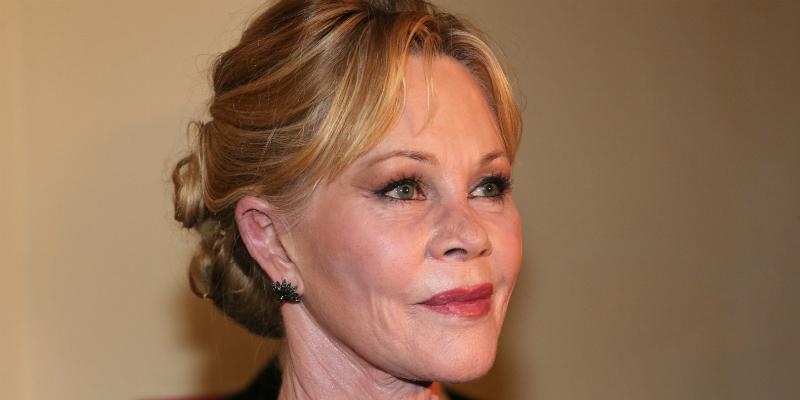 Melanie Griffith knows a thing or two about rehab; she checks herself into them frequently as "part of a routine plan." She keeps healthy and works out a lot—and has managed to keep herself out of serious trouble.
Article continues below advertisement
27. Angelina Jolie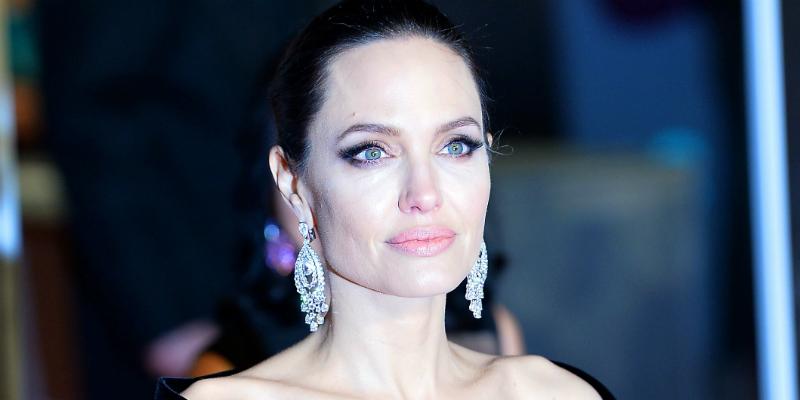 It's easy to forget—as most people have—but back in the '90s, Angelina Jolie was a junkie. Stints in rehab helped turn her into the amazing human being she is today.
Article continues below advertisement
28. Charlie Sheen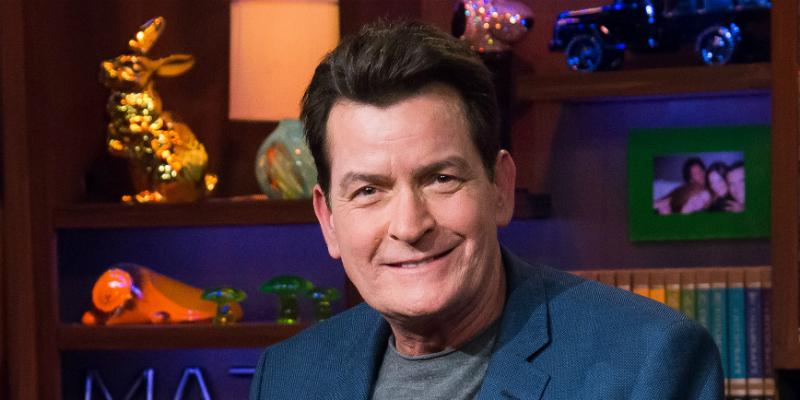 Charlie Sheen hit the headlines—repeatedly—after getting fired from Two And A Half Men. His very public meltdown has since led to another TV series, "Anger Management" and a Comedy Central roast.
Article continues below advertisement
29. Robert Downey Jr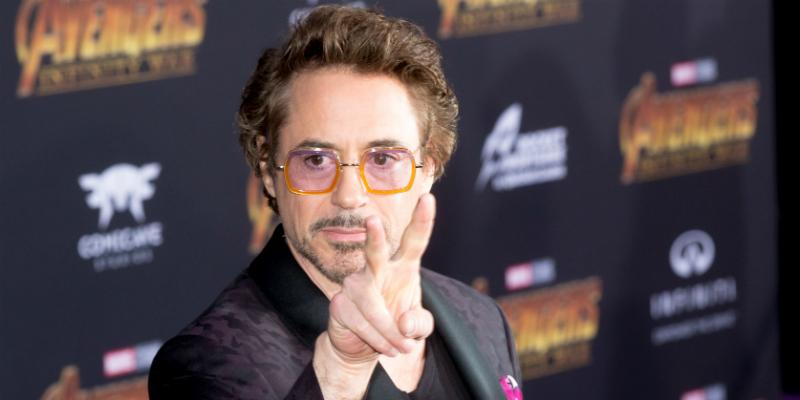 Robert Downey Jr has now been drug free since 2003 but it was a wild ride getting there. He dealt with an all-consuming drug addiction and the legal troubles that brought with it—and tried (and failed) rehab a few times before it finally took. These days, he's an inspiration to everyone around him and he credits yoga and meditation for his eventual breakthrough.