PHOTOS
What Tantrum? Charlize Theron Takes Jackson And August Out For Ice Cream After Dragging Her Son!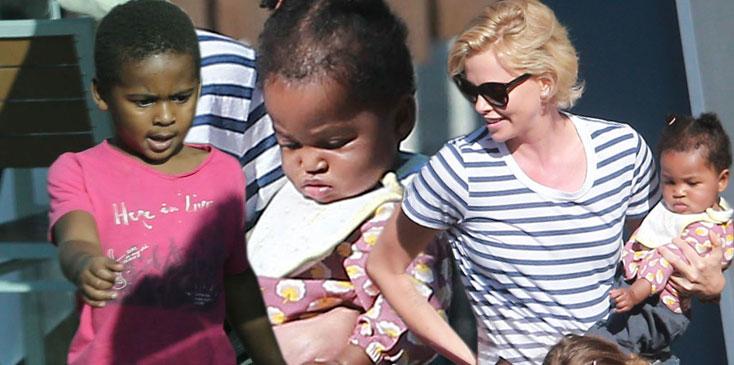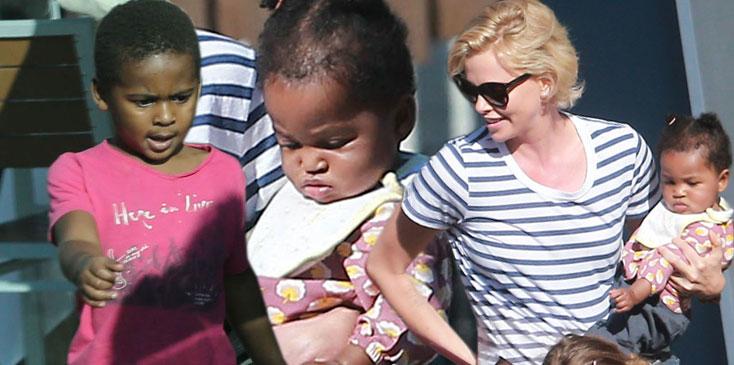 From the red carpet to the ice cream shop! Charlize Theron ditched the glam from Oscar night to take her two kids out for a treat!
Article continues below advertisement
Days after she was spotted wrestling her son Jackson, 4, in a parking lot, Charlize looked relaxed while carrying August on a nice Hollywood day.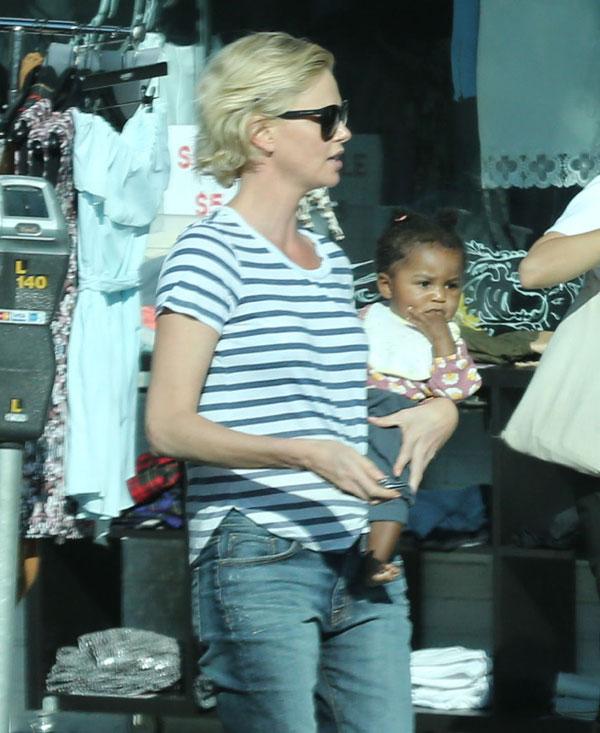 The 40–year-old dressed down in a white-and-blue stripped shirt and jeans for the outing, and August looked adorable in a patterned top and sweatpants.
Article continues below advertisement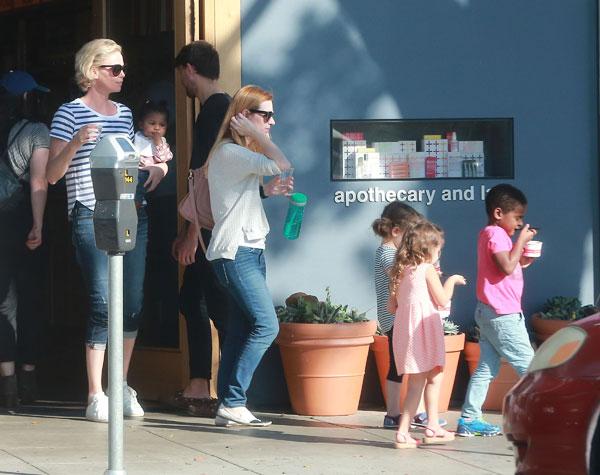 Jackson looked way too into his ice cream to throw another tantrum, and was cute in a bright pink shirt and jeans.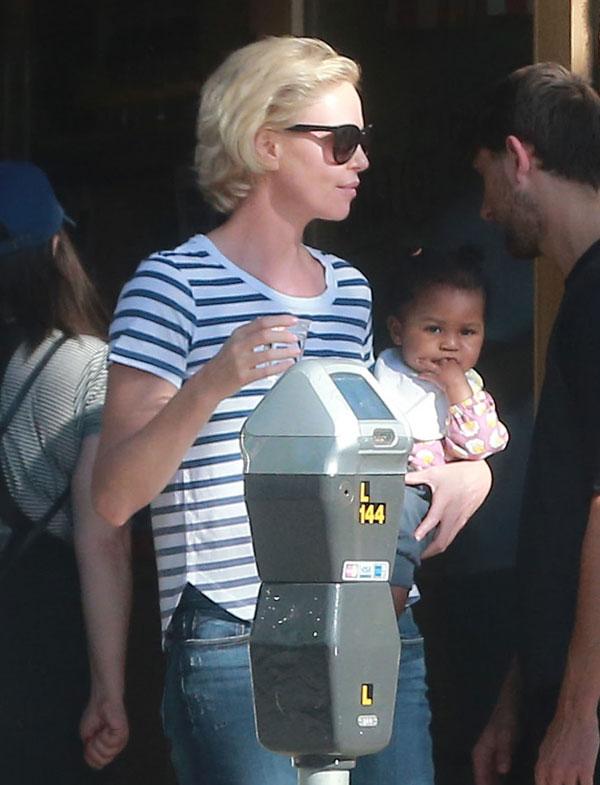 On Feb. 18, Charlize was seen dragging her son while they headed to a dance class. And nationally revered psychotherapist Dr. Gilda Carle told OK! exclusively that the actress needs to find a better way to get through to Jackson.
Article continues below advertisement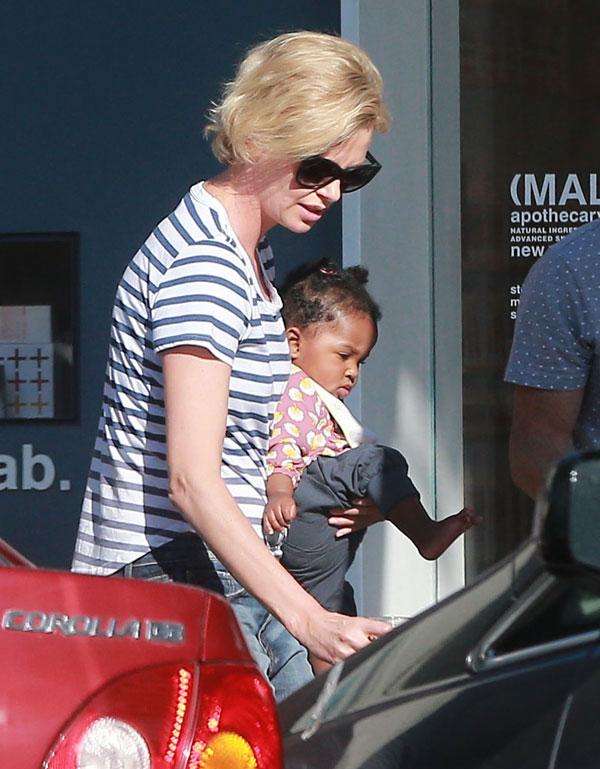 "She's got to find out what on his mind by asking him and letting him talk about his feelings. Not dragging him around," she said. Well clearly taking him out for ice cream has worked wonders!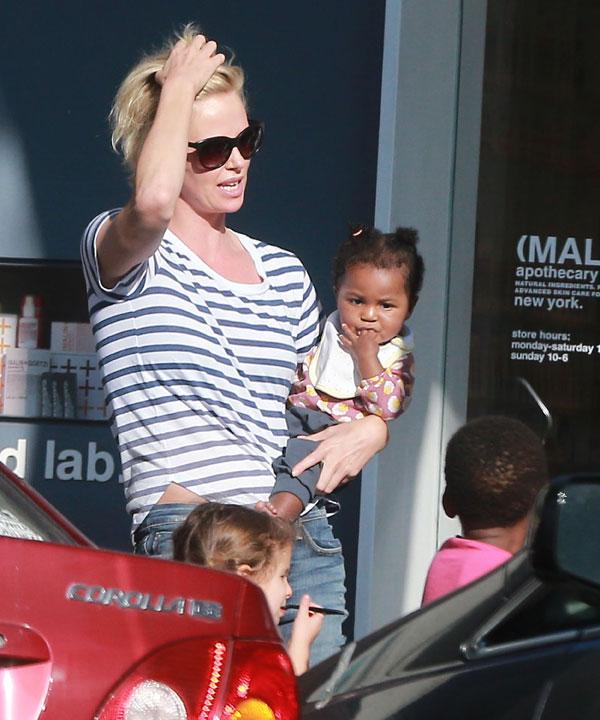 What are your thoughts on Charlize taking her kids out for a treat? Let us know in the comments section.