PHOTOS
Chelsea Houska Slammed For Allowing Aubree To Wear Hoop Earrings!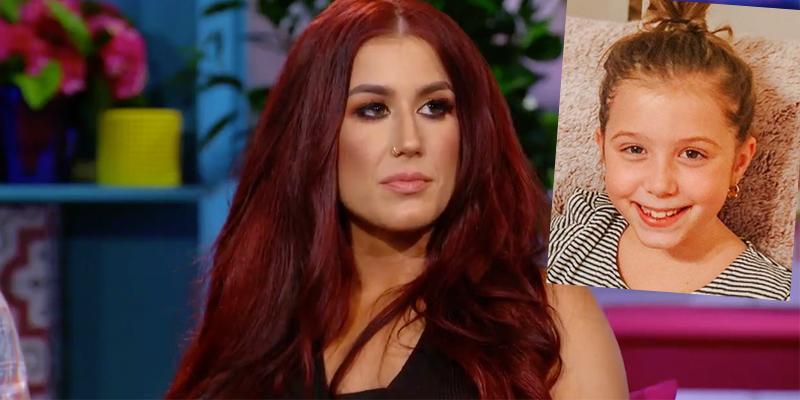 Chelsea Houska shared an adorable photo of Aubree's first day of school. While the Teen Mom 2 star was proud of her daughter, some users were quick to slam her over her almost 10-year-old's look!
Article continues below advertisement
"Okay what the heck. She can stop looking so grown up now ? she was OBSESSED with these earrings and wanted to wear lipstick this morning. Where'd my baby go?!" Chelsea wrote on her Instagram.
After Chelsea shared the photo of her almost 10-year-old daughter, users to the comments section to slam the 27-year-old mom. "To young for those earrings" one user wrote, while another said, "Lipstick wow too young."
Article continues below advertisement
Another user said, "Beautiful but the earrings have to go. She's still little."
"She's beautiful. She doesn't need those awful big hoops and she is way too young for any cosmetics even lipstick. Sorry sweetie," another user wrote.
Article continues below advertisement
While some users slammed Chelsea, many were defending her! "Why are people mad over a pair of cute earrings? EARRINGS. Literally a piece of jewelry. I'm so confused," one fan said.
Another commented, "All these people making a fuss over some earrings. Like there aren't bigger problems in the world."
Stay with OKMagazine.com for all updates on Chelsea!