PHOTOS
Chris Pratt & Fiancée Katherine Schwarzenegger Take His Son Jack To Church On Easter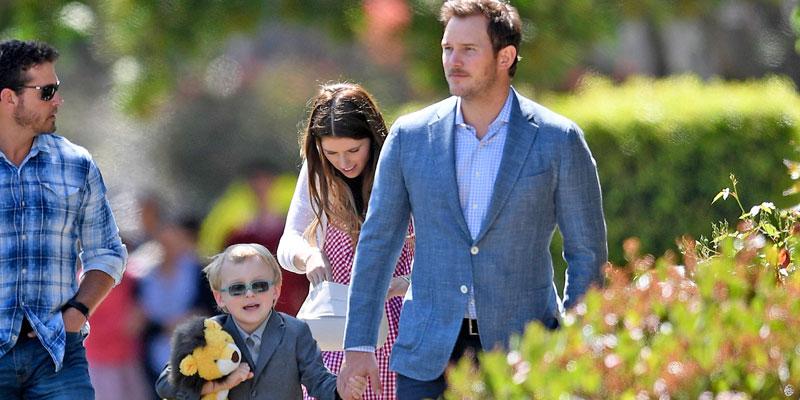 Chris Pratt and his fiancée Katherine Schwarzenegger took the actor's son Jack to church for Easter Sunday! The couple has been very open about their religious faith and enjoyed the day together as a family.
Article continues below advertisement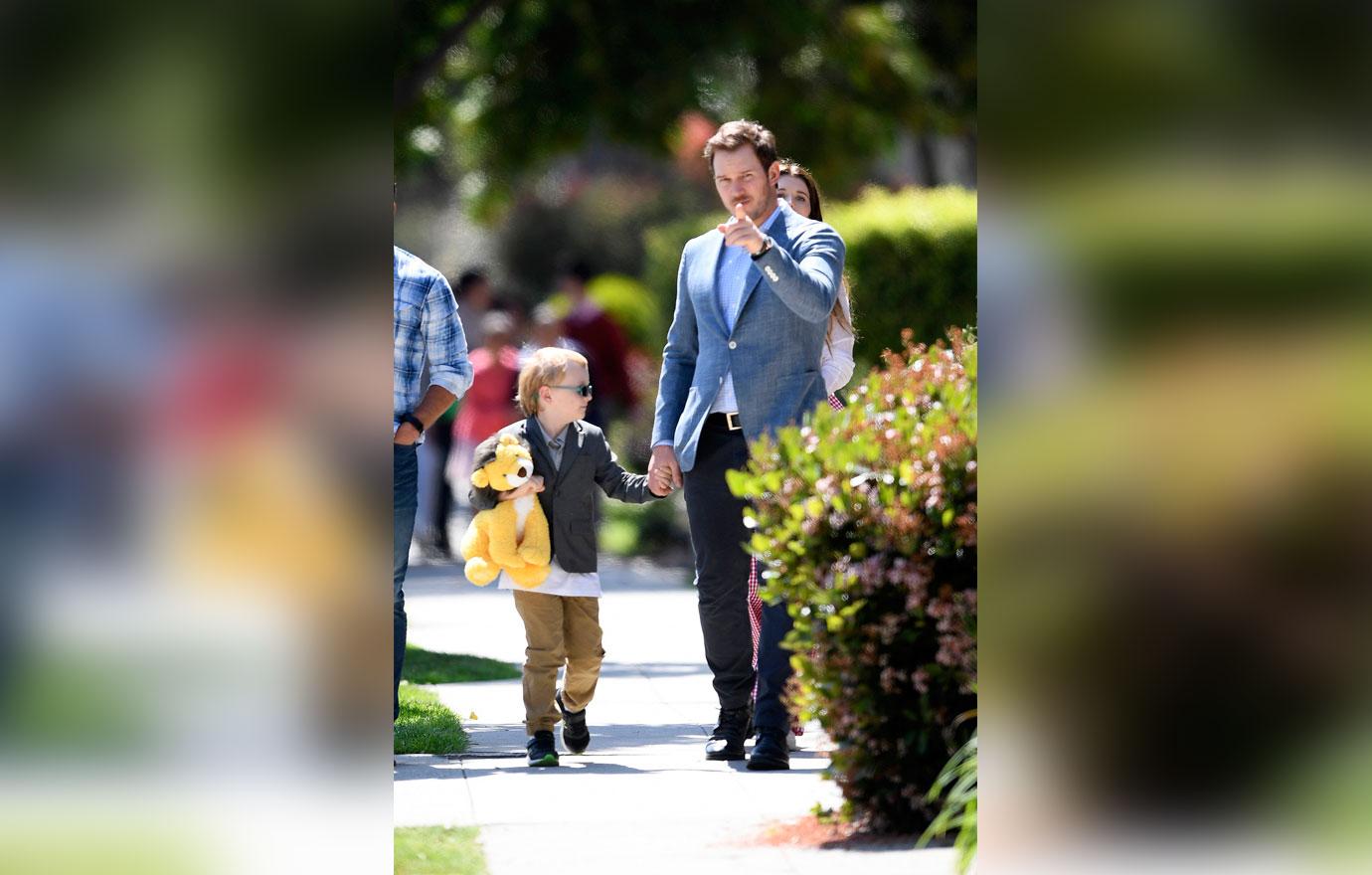 Chris, 39, held his son Jack's hand as they attended church. The 6-year-old, who the actor shares with ex-wife Anna Faris, dressed exactly like his dad in a dress shirt, blazer and khakis for the religious service. He also brought along a stuffed animal!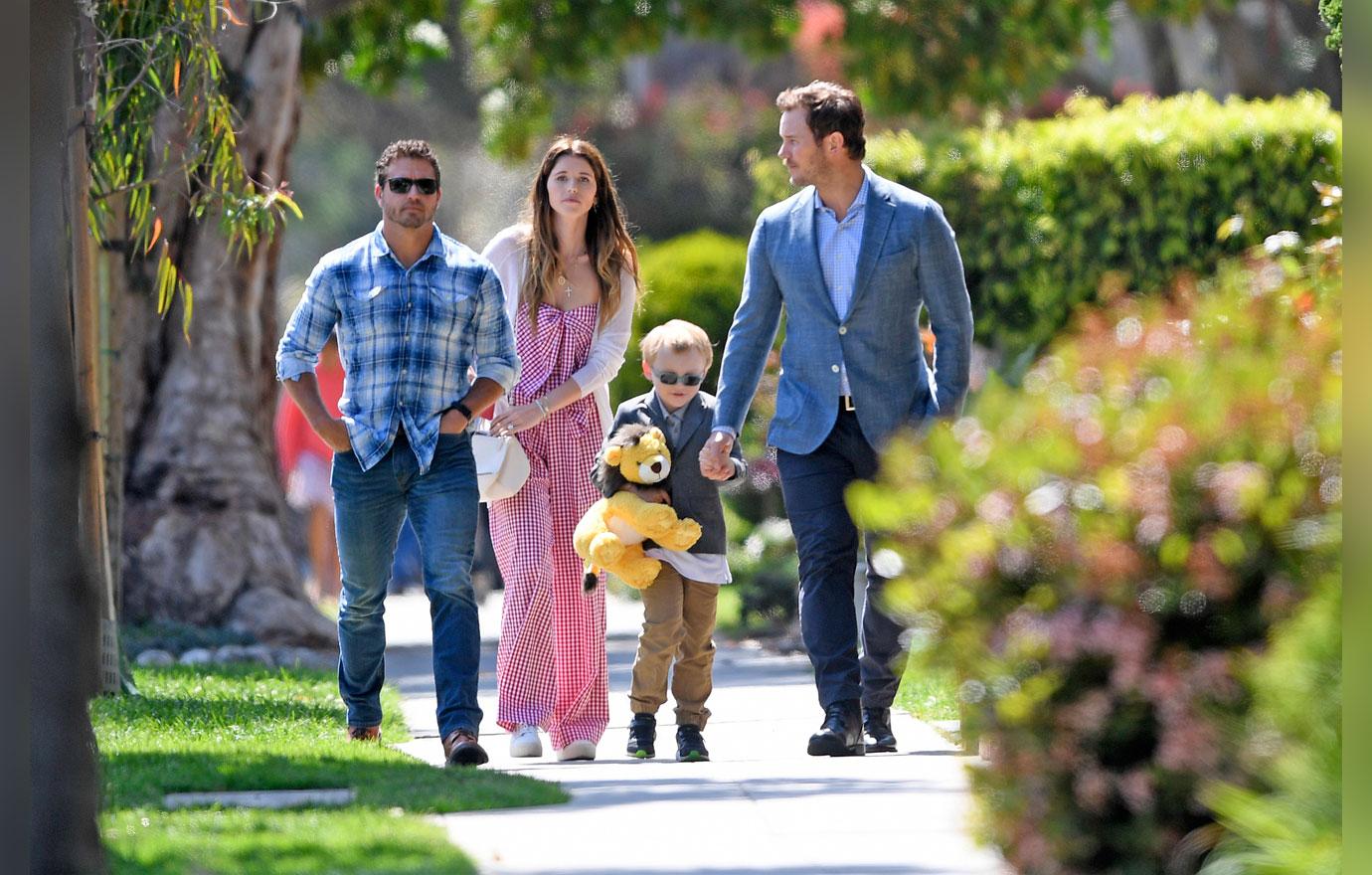 Katherine, 29, followed behind in a red and white checkered romper and cardigan. She accessorized with a cross necklace along with her wedding ring.
Article continues below advertisement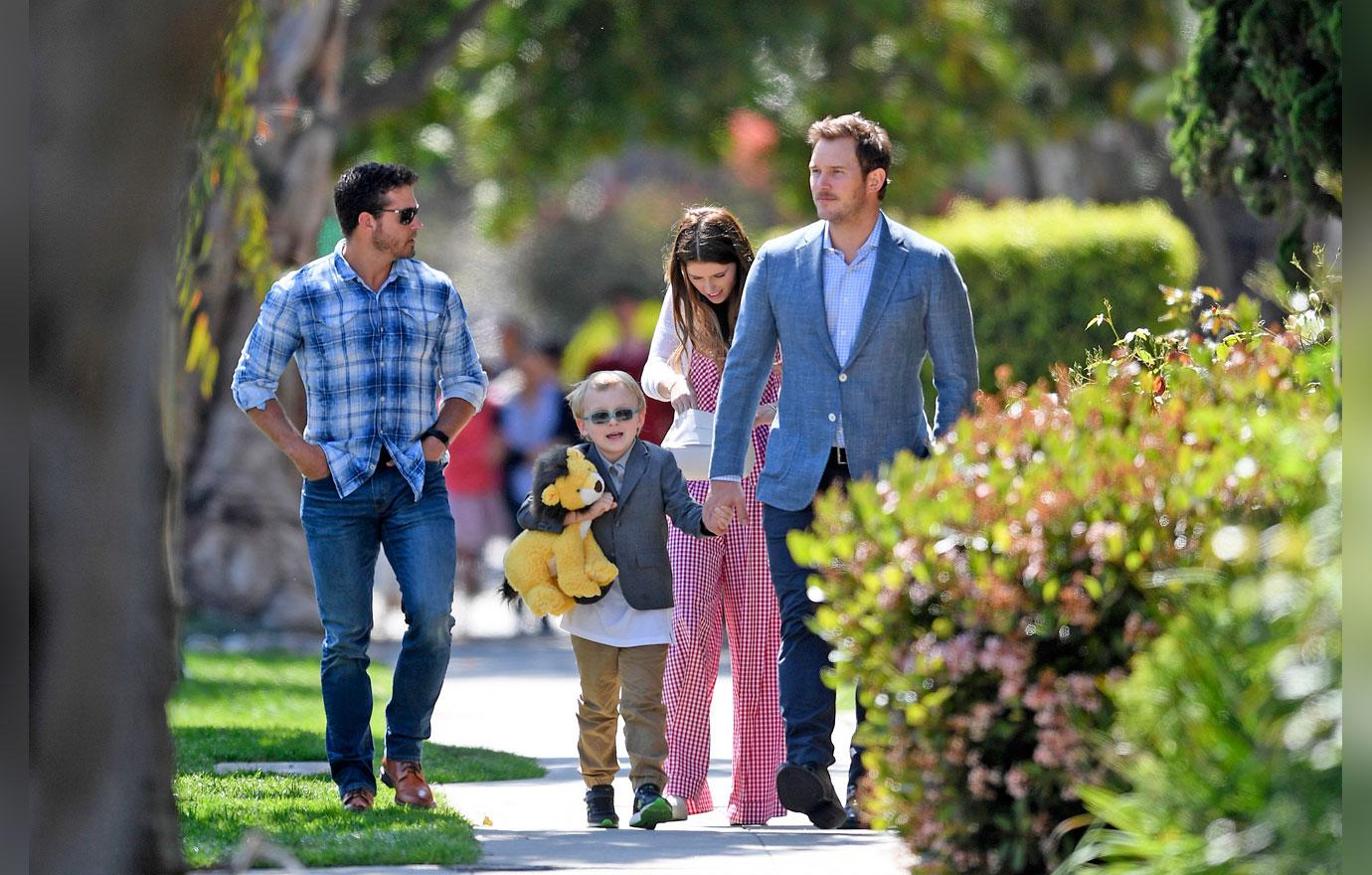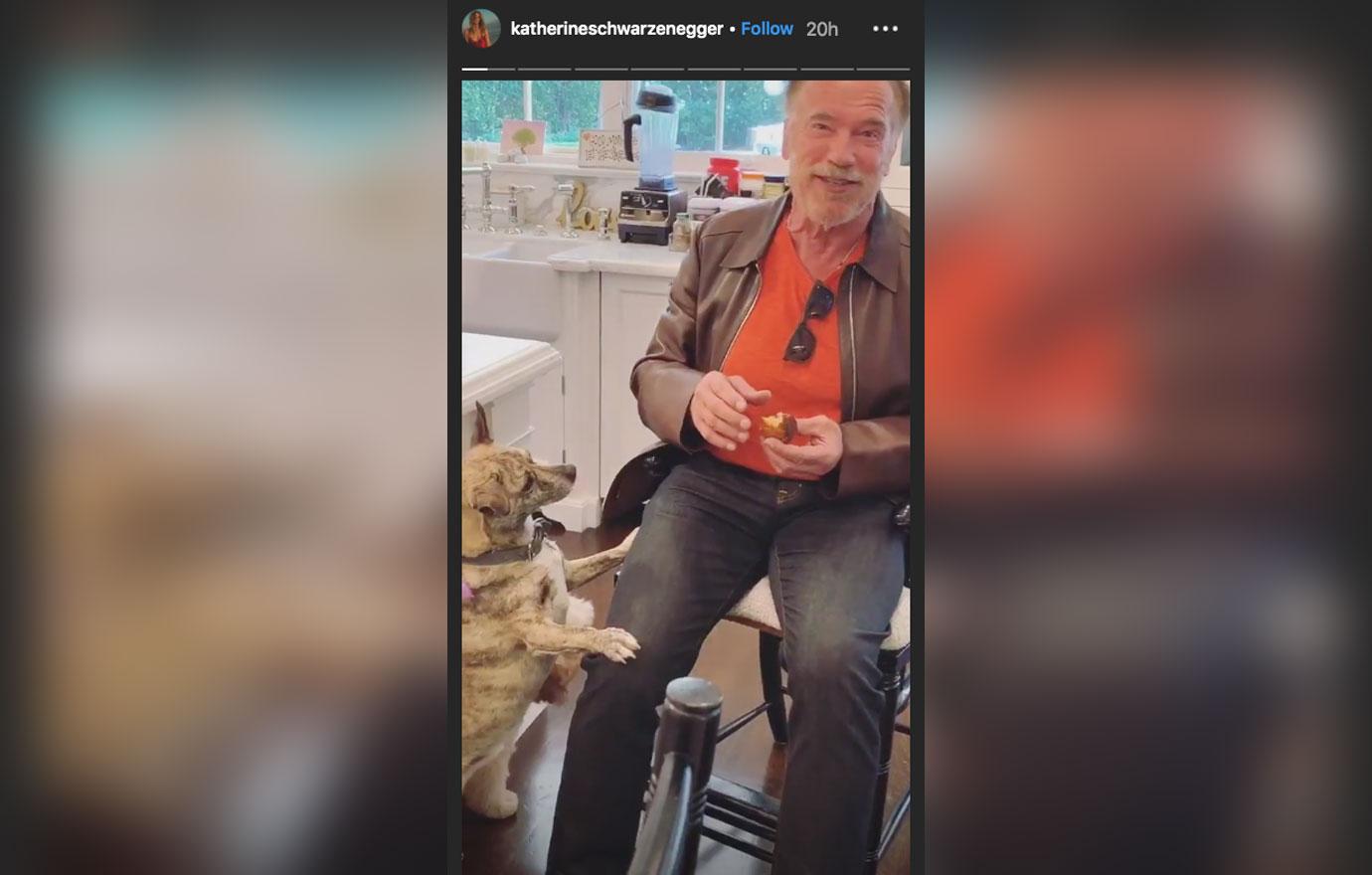 Katherine revealed on her Instagram she also spent the holiday with her parents Arnold and Maria Shriver.
Article continues below advertisement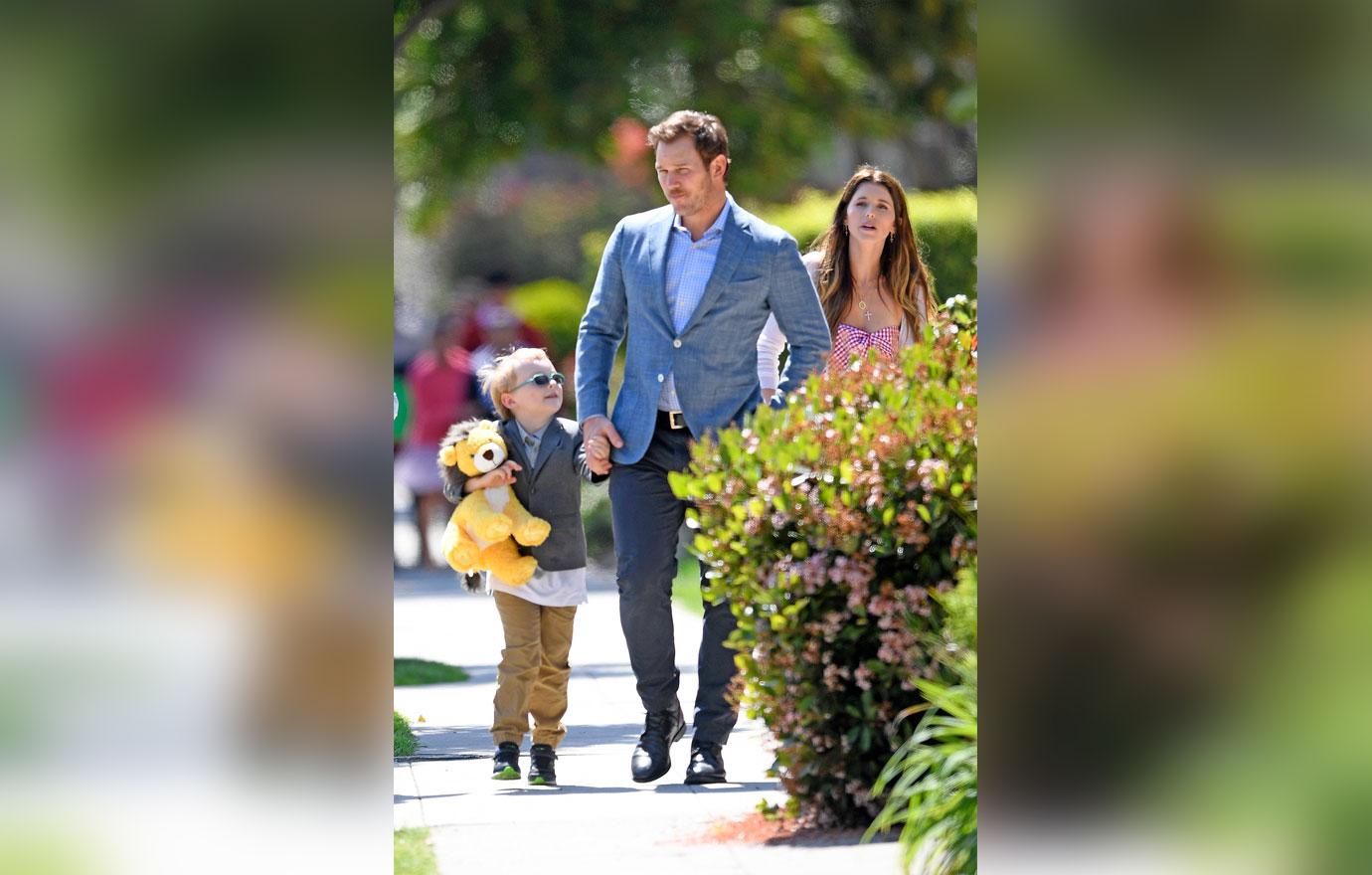 The lifestyle blogger shared a video of an Easter egg hunt with her family, although it was unclear if she spent the entire day with Chris and Jack.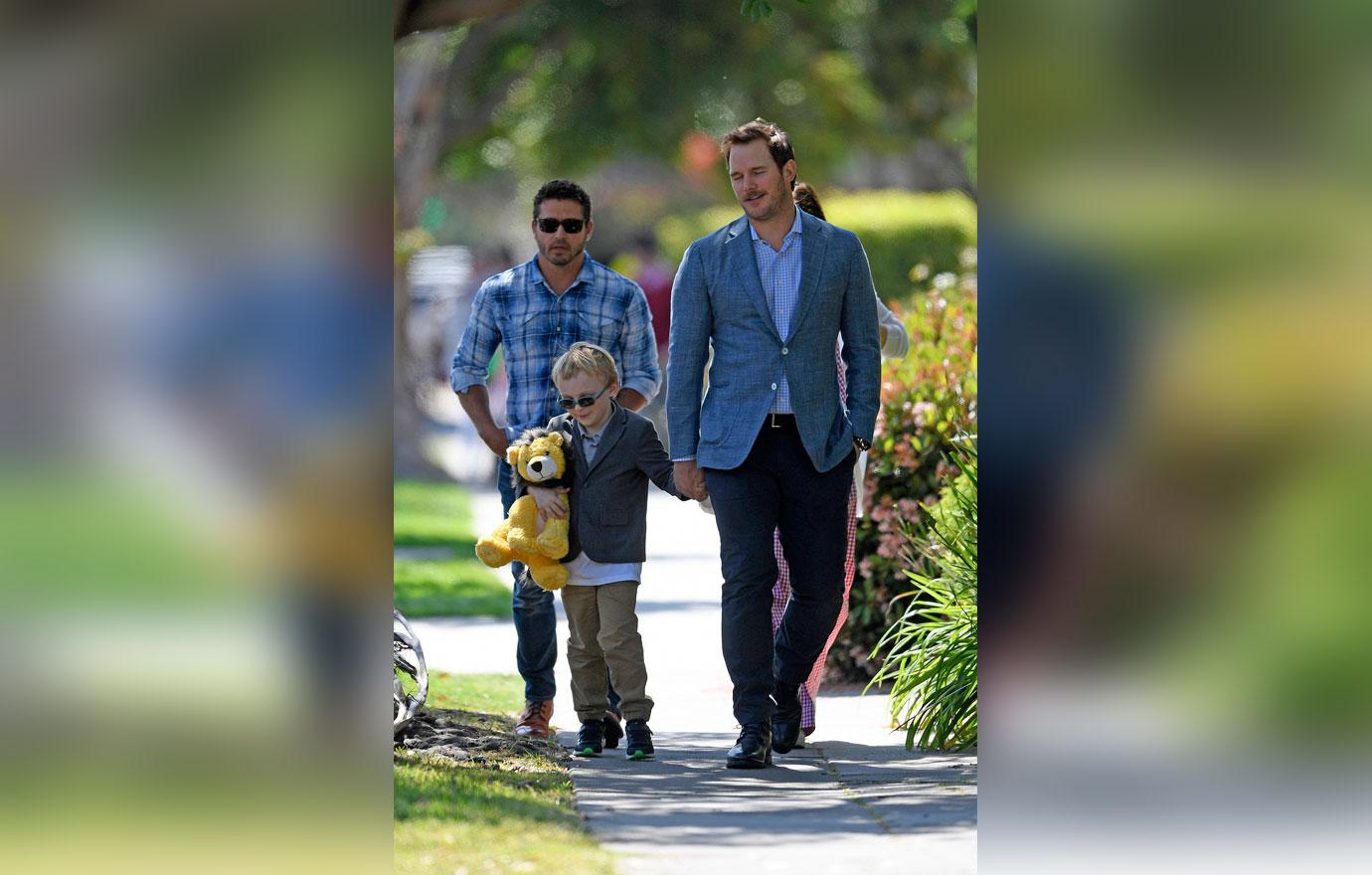 What do you think about Chris and Katherine taking Jack to church together? Let us know in the comments below!