PHOTOS
Chris Pratt Slammed For Saying Killing A Lamb Was Like 'Unplugging A TV'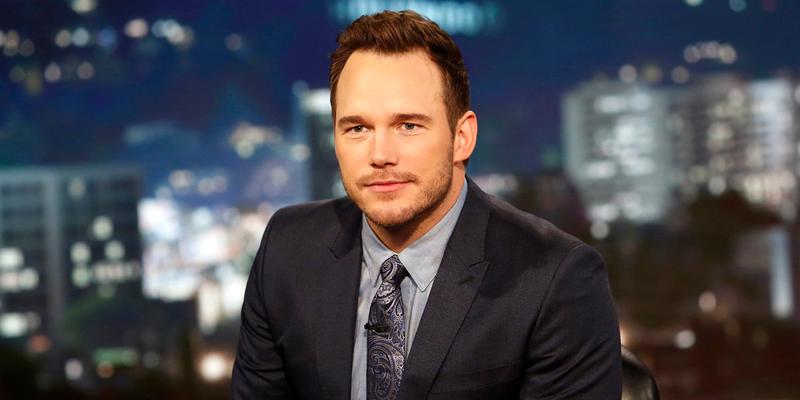 Chris Pratt didn't quite get the Instagram welcome he may have been expecting. After returning to social media following a month-long hiatus, Chris was welcomed back to a flood of critiques about his new hobby –- the raising and slaughtering of lambs. While the actor assured his followers that his lambs "lived a very good life," it was his choice in words to describe the killings of the animals that left many calling his actions "disturbing."
Article continues below advertisement
For the actor's first post of 2018, he announced the return of his mini food series, "What's My Snack?". "I'm excited to get back into posting stuff to social media after a much needed hiatus," Chris captioned a video explaining the story behind his lunch of spinach and farm to table lamb, which actually came straight from his own farm.
"Since I've been farming lamb for the past six months and fishing, I'm eating lamb. That's right, fresh farm to table lamb. They are the happiest lambs on the planet," he added. "They are so sweet and then one day they wake up dead and they're in my freezer. I don't know how it even works but it's amazing and if you're a vegetarian, I apologize, I don't mean to be insensitive but I did have a wonderful lamb lunch for my snack."
Article continues below advertisement
Unfortunately, Chris' apology seemed to get lost in the shuffle, as fans were quick to slam the actor for bragging about the killing animals. However, that was just the beginning of the fan hate. Chris later shared a follow-up image of a month-long supply of meat he harvested from a lamb and then likened its killing to the "unplugging of a TV," which set his followers off!
"Look at all this glorious food! We will eat off him for a month," he captioned the meat-filled pic. "His wool is becoming yarn as we speak. He lived a very good life … Trauma Free. Just a touch of a usda certified wand to his head and he goes to sleep. The other sheep don't even notice. It's like unplugging a tv. Then Wocka my butcher works his magic."
Article continues below advertisement
Fans were quick to comment their concern over Chris' word choice. "It's like unplugging a tv.? Regardless of what side of the argument people are on, it was a life. Not a inanimate object," a follower wrote.
"Just disturbing," a second fan commented. " 'It's like unplugging a tv' Im sure it was ever so peaceful driving a spike into his brain. I'll never understand the lack of comparability towards some animals."
What do you think of Chris' new hobby? Sound off in the comments.