PHOTOS
Chrissy Teigen And John Legend Live Tweet The Flight From Hell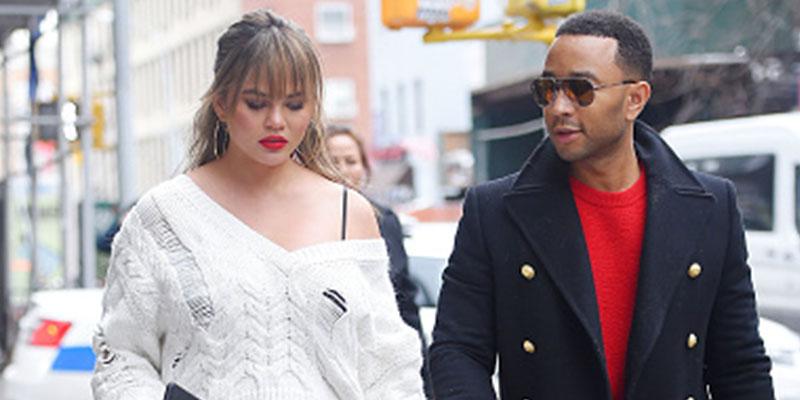 Chrissy Teigen and John Legend's flight to Tokyo was rerouted back to Los Angeles because a passenger got on the wrong plane! Of course, the hilarious model and cookbook author live tweeted the whole thing. Click through for details of their flight from hell!
Article continues below advertisement
Four hours into their 11-hour flight, Chrissy tweeted that she was having a "flying first." She explained, "we are turning around because we have a passenger who isn't supposed to be on this plane. Why...why do we all gotta go back, I do not know."
They ended up going all the way back to LAX. The trip took 8 hours and 20 minutes. While this was a major inconvenience, Teigen took it in stride, laughing off the situation. "Lmao after all this I will have spent 8 hours on a flight to nowhere," she wrote. "Like we were all just havin a great time up here flyin in the sky watching gran torino time to go home now."
Article continues below advertisement
But the situation with the mystery passenger was still bothering her. She needed to get to the bottom of it. "I won't be able to sleep until I know how this person figured out they were on the wrong flight," she wrote. "That's all I ask. 150 people have been majorly inconvenienced, please, just tell me."
"They keep saying the person had a United ticket," Chrissy said. "We are on ANA. So basically the boarding pass scanner is just a beedoop machine that makes beedoop noises that register to nowhere."
Article continues below advertisement
The whole time, Chrissy shared funny videos from the plane. "Thanks so much for taking me on this awesome trip babe," she says in one of the clips. "That dinner was so good."
Then she and John were taken to an airport lounge that was playing Bravo on the TV. "Clearly the authorities are trying to keep me quiet so I don't BLOW THE LID OFF THIS 'SITCH'" Chrissy joked.
Article continues below advertisement
The two eventually took off at 5am on Wednesday for Tokyo, where they were celebrating New Years. But, Chrissy is still having a hard time giving up on this mystery.
What do you think about their nightmarish flight? Sound off in the comments!