PHOTOS
Chrissy Teigen Goes To 'Good Morning America' To Promote New Cookbook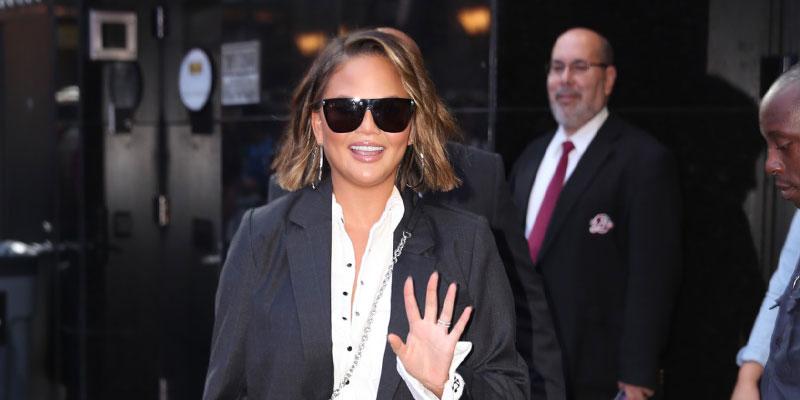 Chrissy Teigen was seen walking into ABC's Good Morning America building to promote her new cookbook, Cravings: Hungry For More.
Article continues below advertisement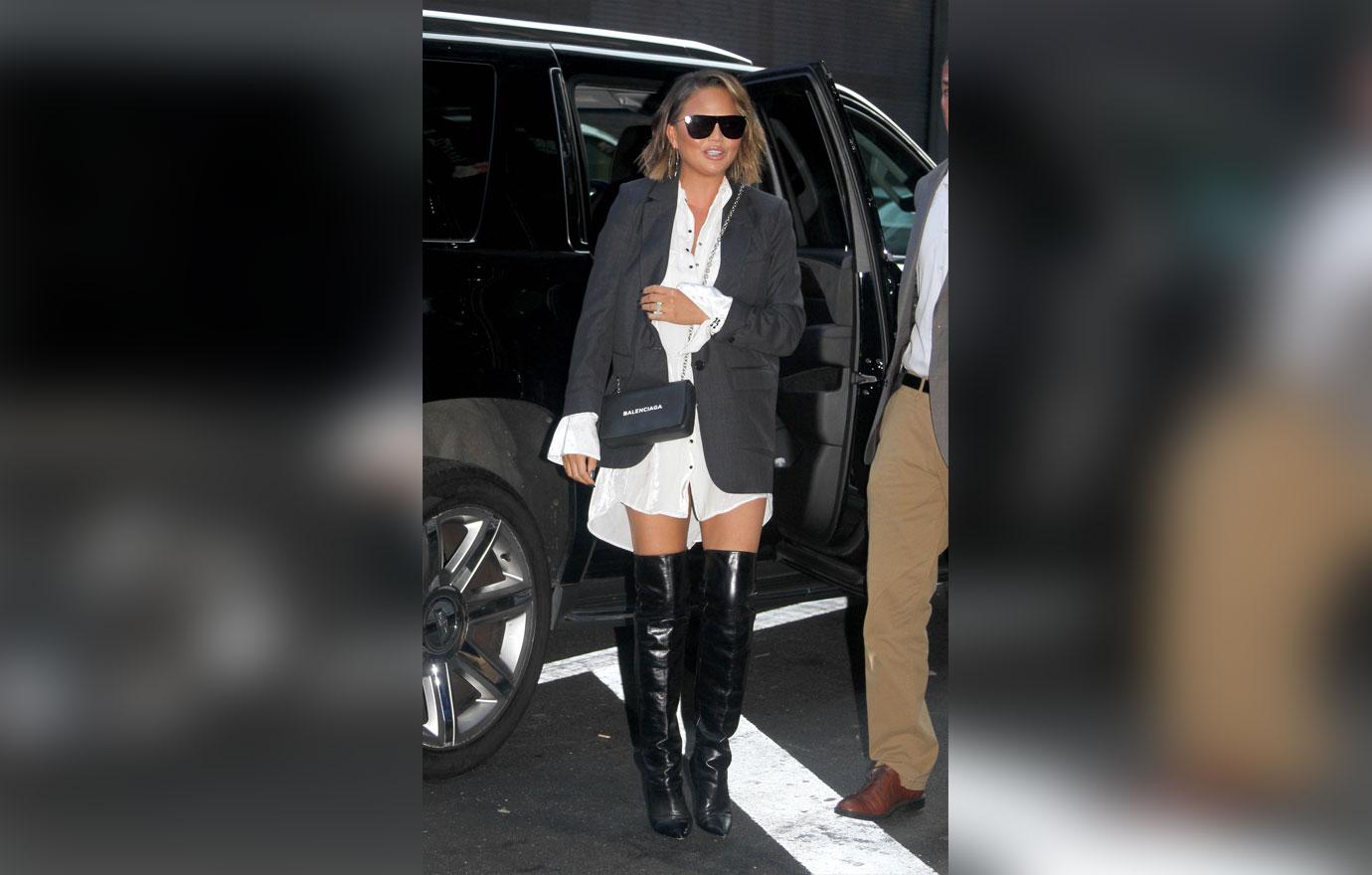 The model has had quite the week so far. On Monday, she and her hubby John Legend went to the 2018 Emmy Awards, where he became the very first black man to win the EGOT award. Then on Tuesday, the brunette publicly dealt with a negative comment on social media regarding her weight just four months after her son Miles was born.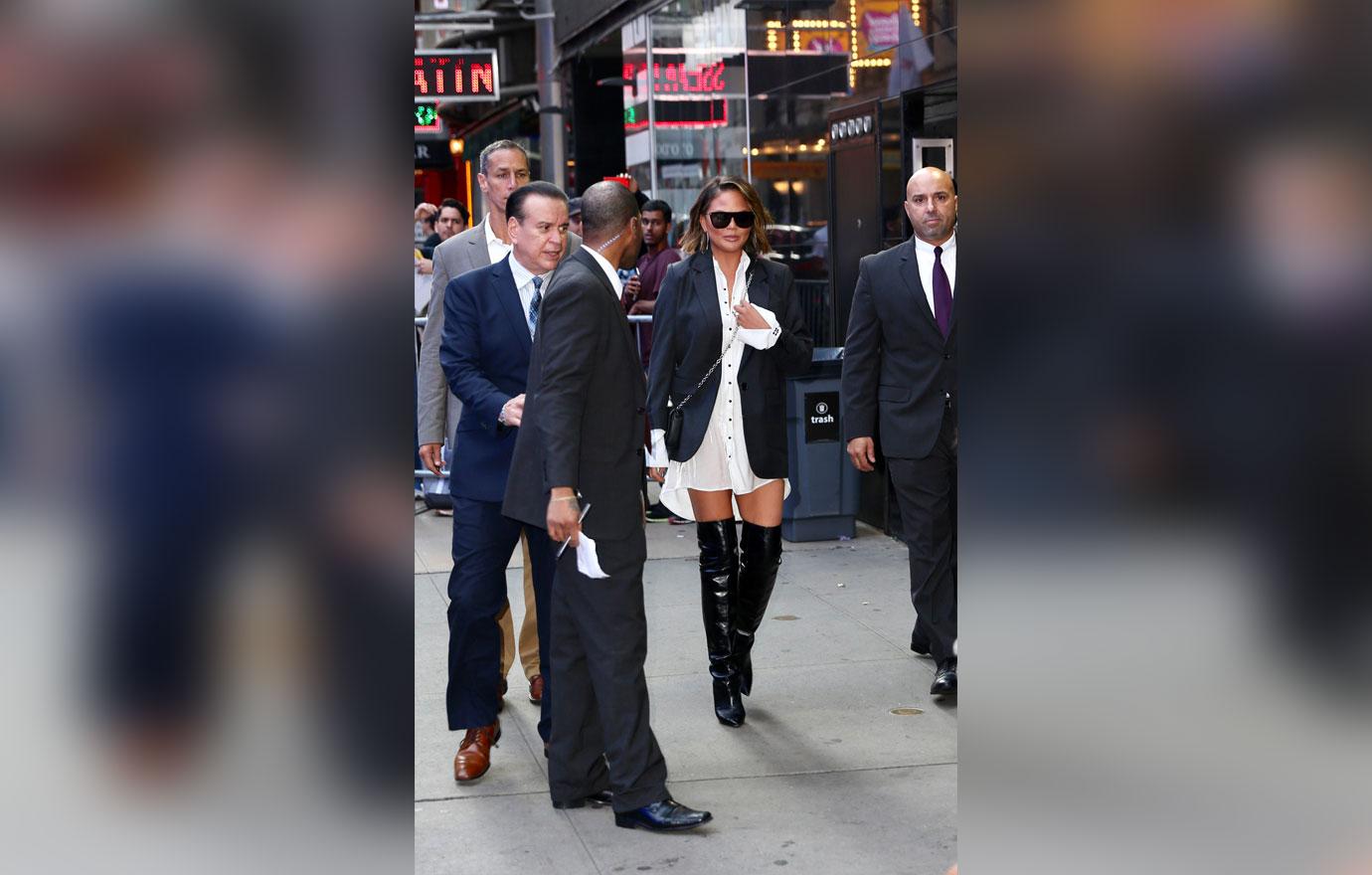 Although, the 32-year-old beauty is not one to let cyber bullying get her down. By Wednesday morning, she was seen walking into Good Morning America to promote her second cookbook.
Article continues below advertisement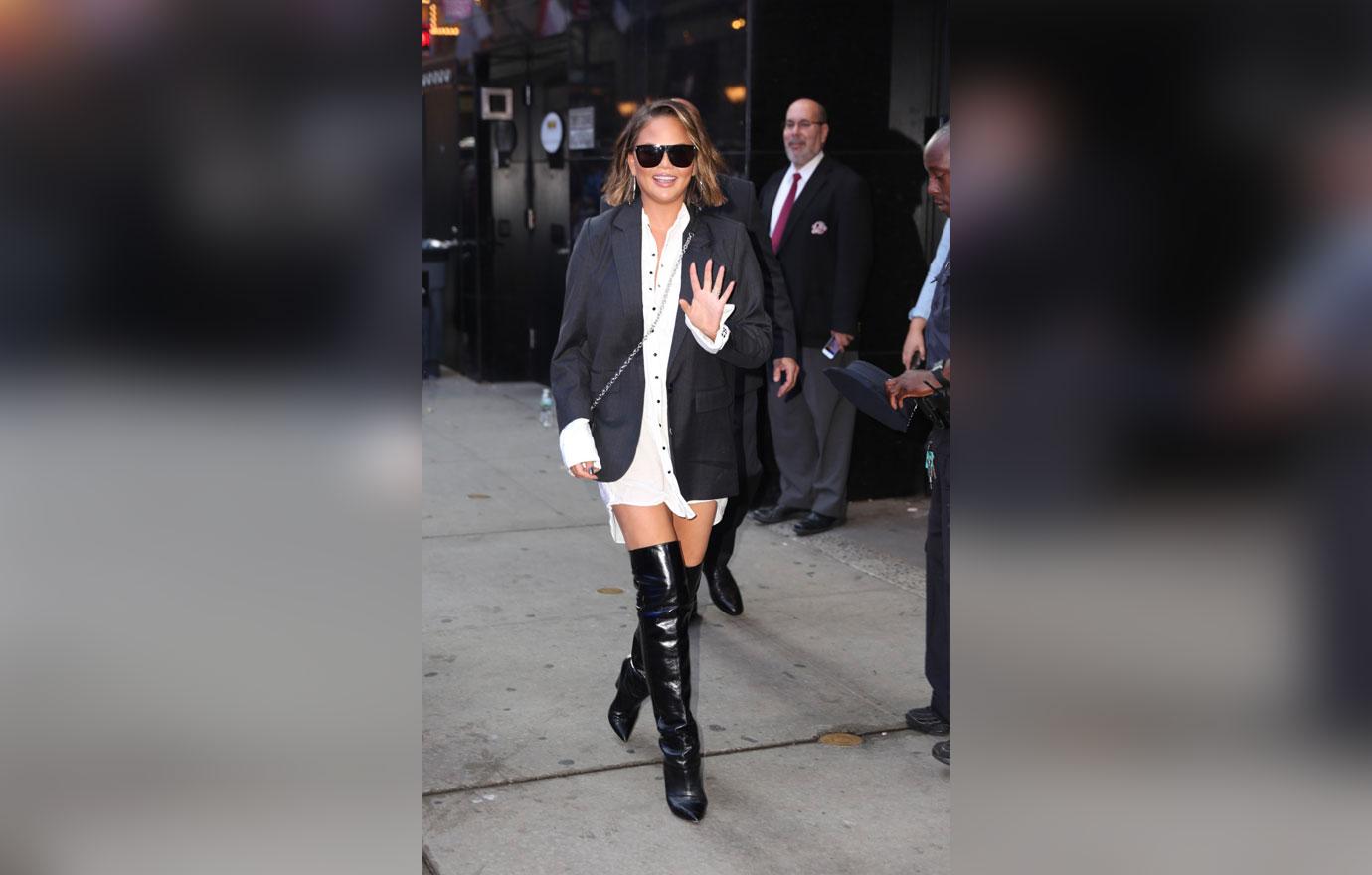 Just two years after her first book, Cravings: Recipes for All the Food You Want to Eat came out, Chrissy has done it again and debuted Cravings: Hungry For More on September 18. About a year ago, Chrissy started a frenzy on Instagram when she posted a photo of her daughter Luna eating some of her homemade ribs. It was one of the first times her fans were able to get a sneak peek into her next cookbook. After that, the world became obsessed with the thought of the mother of two coming out with another whole book of recipes.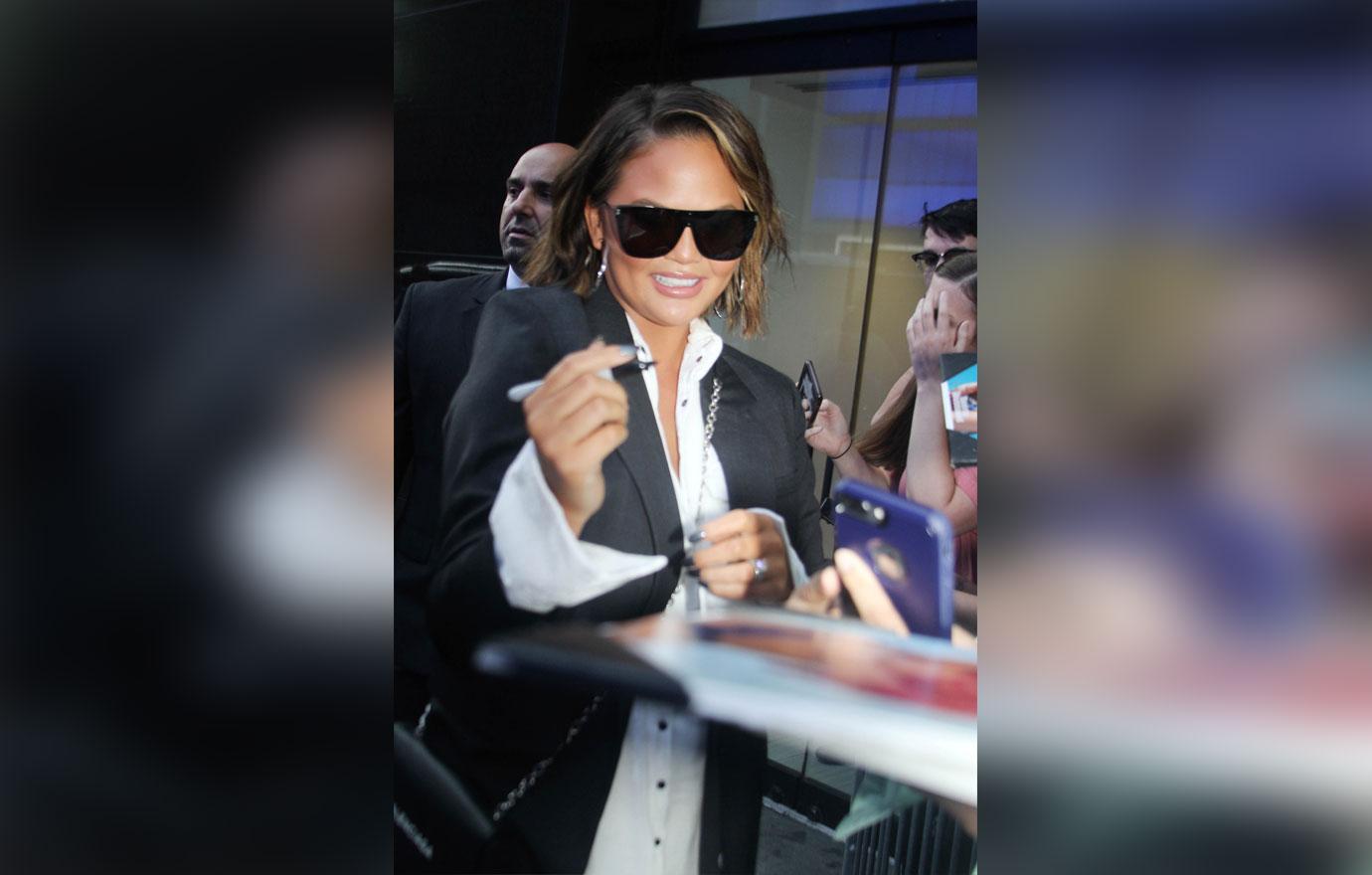 Chrissy made time to meet some fans and sign autographs before heading inside. Before filming on set, the brunette posted a video of herself on her Instagram story asking her followers if she should knock on Emma Stone's GMA dressing room door while backstage.
Article continues below advertisement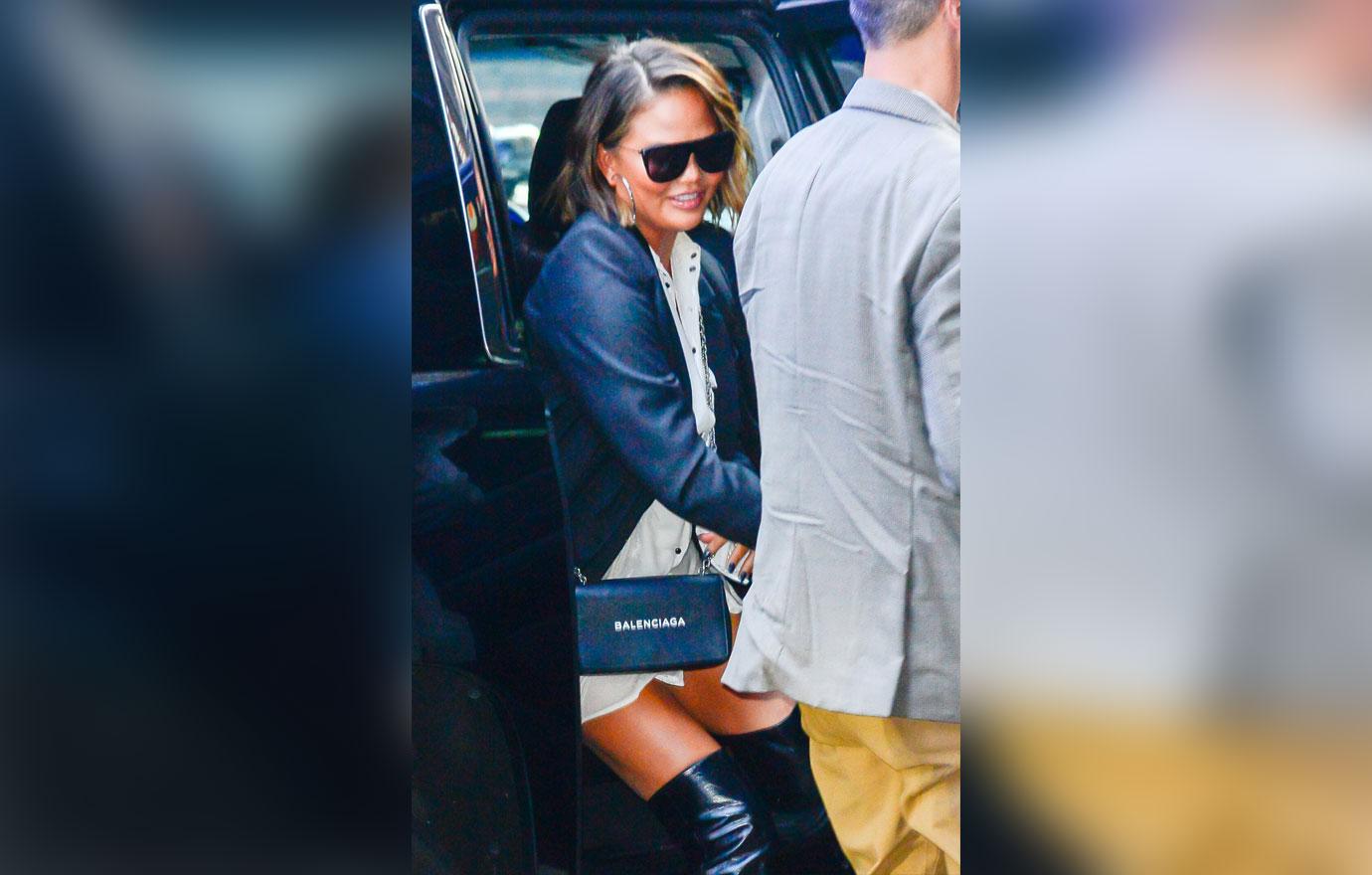 On her way into the talk show, Chrissy rocked thigh high black leather boots, an over sized white button down dress, and a classic leather jacket. She accessorized with a fabulous black Balenciaga cross body bag, silver hoops, and black shades. She kept her hair out of her face in loose waves.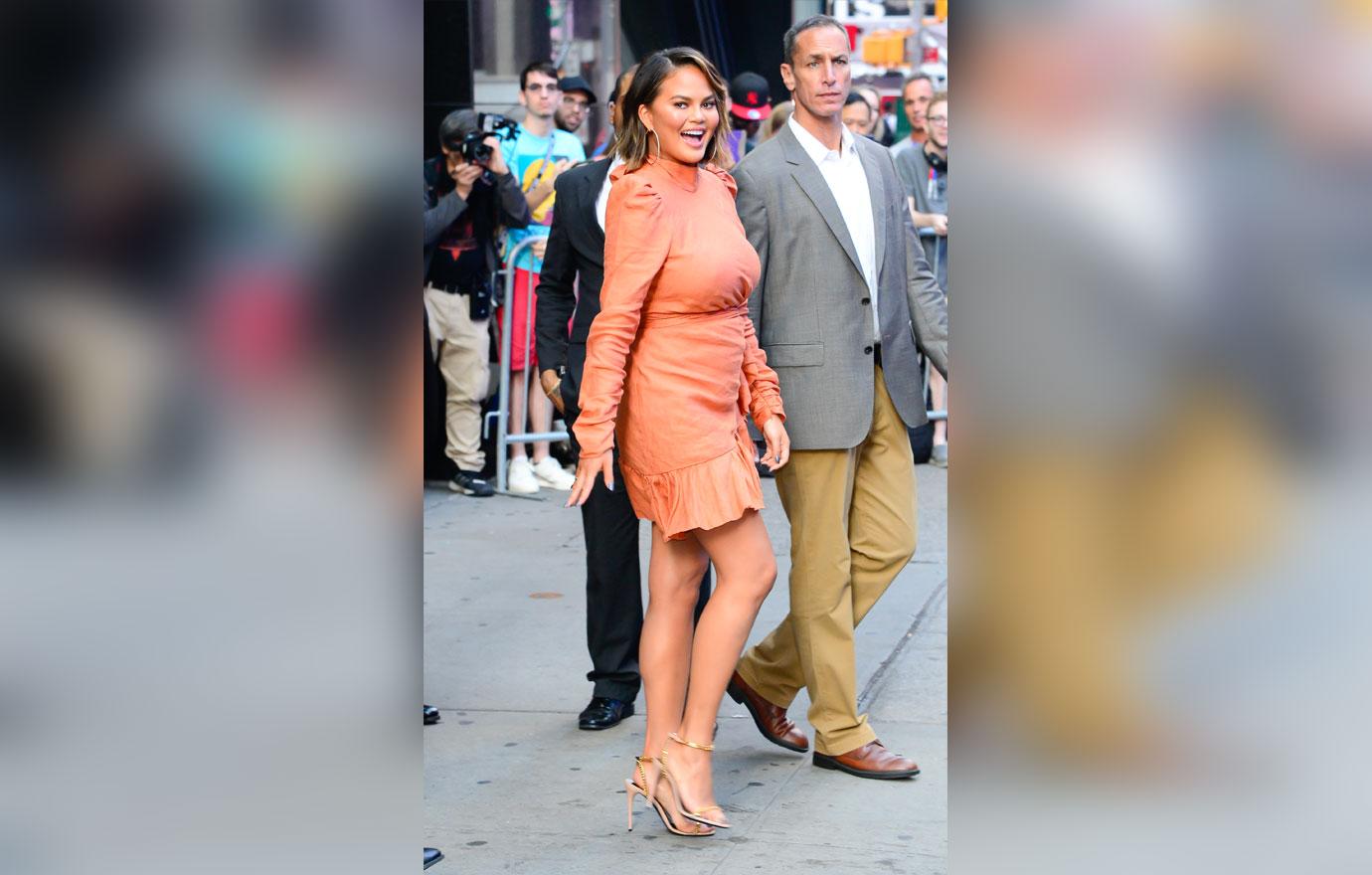 With a quick outfit change on her way out of GMA, Chrissy looked absolutely stunning in a burnt orange long sleeve dress paired with nude heels. As usual, her makeup looked flawless with the golden brown palette she chose.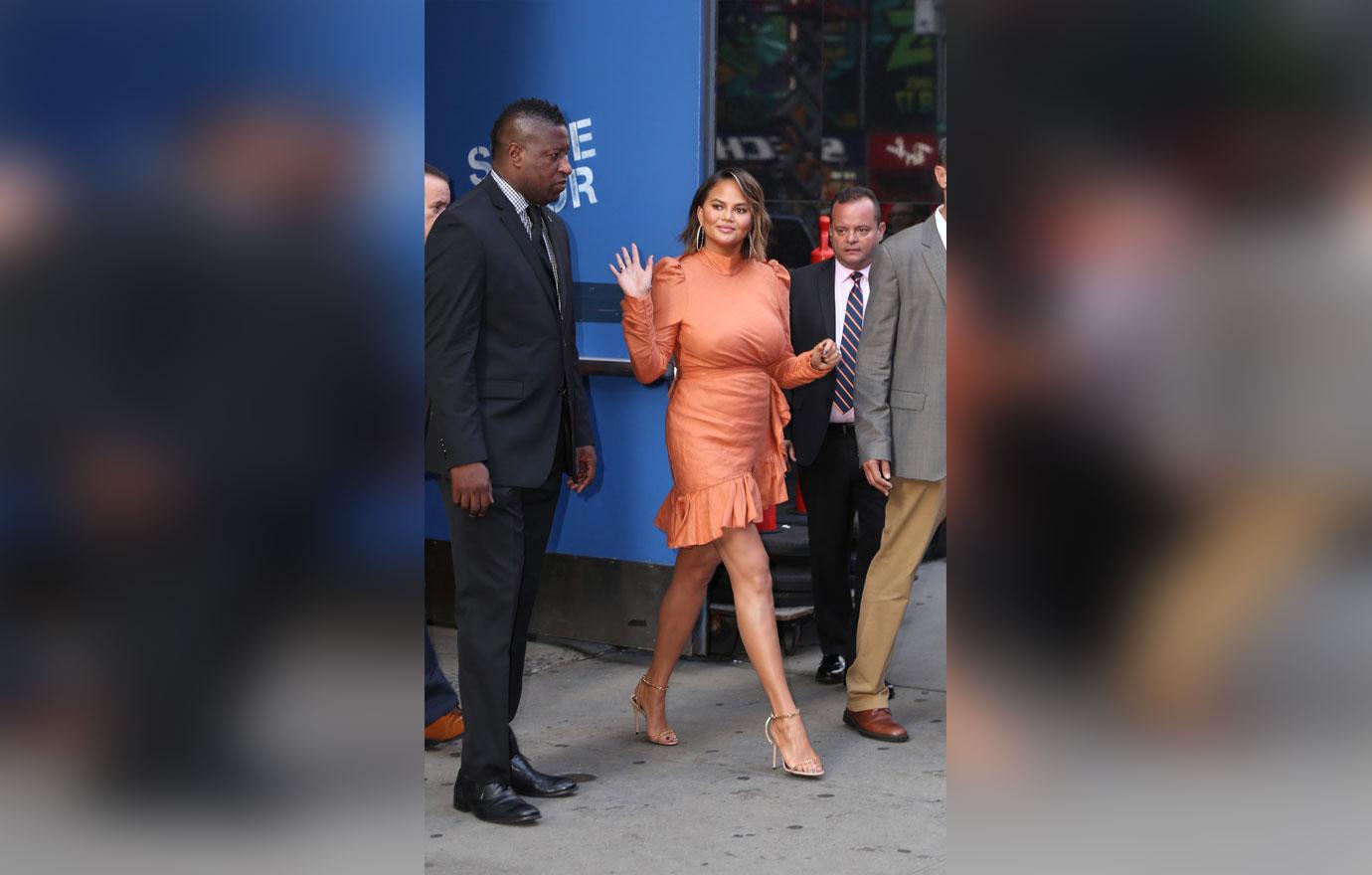 What do you think of Chrissy's GMA outfits? Will you be purchasing her new cookbook? Let us know in the comments.