PHOTOS
Cindy Crawford's Son Presley Gerber Shows Off New Face Tattoo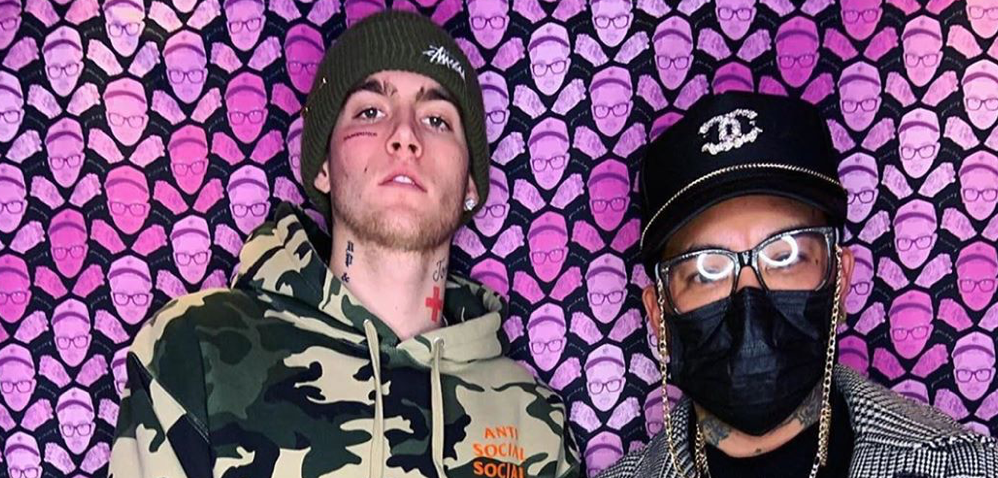 Presley Gerber added one more tattoo to his collection on February 7. Cindy Crawford's son debuted his new body art on his Instagram Stories.
Article continues below advertisement
Presley, 20, posted a video of tattoo artist Jonathan "JonBoy" Valena giving him a tattoo underneath his right cheekbone. The ink read, "MISUNDERSTOOD." The model captioned it, "Thanks homie ? @jonboytattoo." Jonathan also shared a snap of the tattoo and wrote, "Sorry mom."
Last month, Presley and his sister Kaia Gerber got inked up together and received several small tattoos together. Presley also has the 18-year-old's name tatted on his arm. Kaia decided to get a small flower bouquet on her wrist, as well as a tattoo with interlocking arms in the shape of a heart on her right shoulder. Presley received some new finger art during the sibling ink session.
Article continues below advertisement
Jonathan is a New York-based artist who is known for his small tattoos. His art has been branded on other celebrities including Hailey Baldwin, Justin Bieber and Kendall Jenner.
Kaia and Presley both take after their famous model-mom and have dominated the runway. In 2018, the twosome starred in Calvin Klein Denim's Spring campaign. "I love working with him and every time we book a job together I get excited," Kaia told People of working with her brother at the time. "At first when we were starting out, we used to shoot a lot together and we would just be there for each other, which is important, especially just starting in such a scary industry — to have someone there that you're comfortable with."
Article continues below advertisement
The catwalk queen recently sparked pregnancy speculation when she shared a cryptic post on social media. News surfaced early last month that she split from boyfriend Pete Davidson.
In a photo shared to her Instagram Stories on January 29, Kaia clutched a copy of The One Minute Mother by Spencer Johnson, M.D. In her other hand, she held onto a pint of ice cream while she stuck out her stomach. "Read into this," she wrote. However, on January 31, the model shared a mirror selfie that showed her stomach looking completely flat.
Article continues below advertisement
What are your thoughts on Presley's new ink? Sound off in the comments below!