PHOTOS
Coco Austin Proudly Poses With Her Bare Bump And Starts New Baby Blog!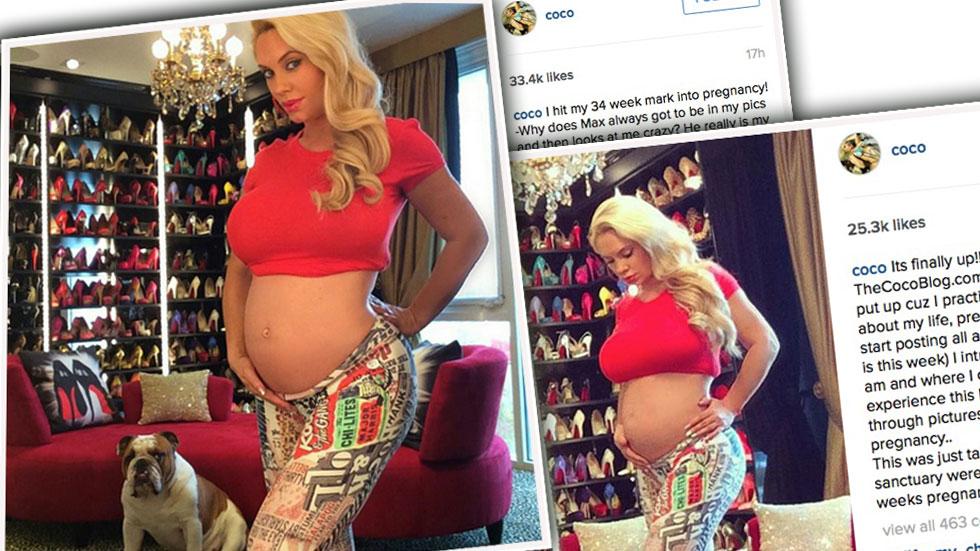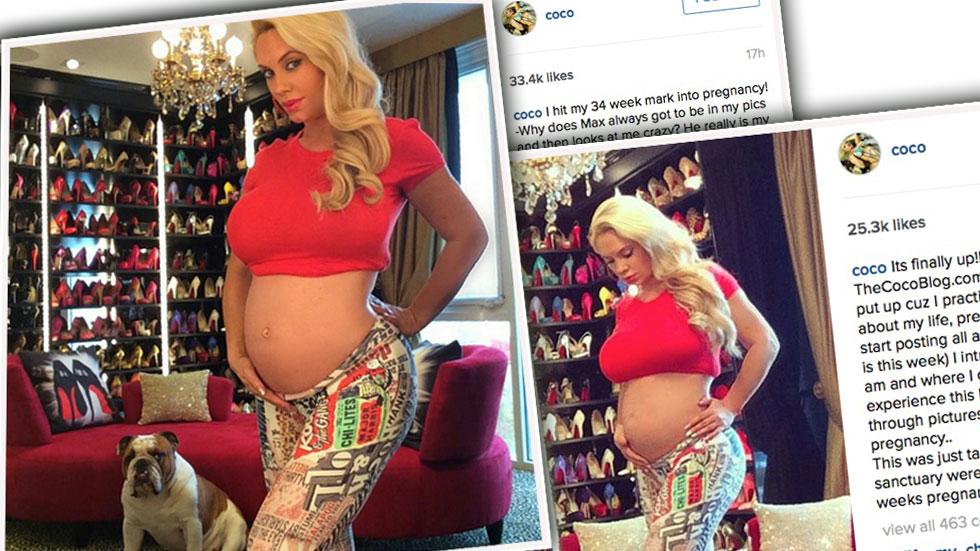 Nicole "Coco" Austin loves the beginnings of motherhood. The model had a fabulous baby shower and now is about to embark on a new business venture—a blog! She also posed with her bump inside her amazing shoe closet. Check out the pics!
Article continues below advertisement
Coco, 36, posted a pic in a red crop top and patterned leggings with her loyal pooch keeping a watchful eye! She wrote: "I hit my 34 week mark into pregnancy … Pregnancy is still going unbelievably smooth! I have a little battle with heart burn but nothing to complain about.. Craving a lot more sweets than normal like frozen yogurt and #chanelnicole is a little over four pounds already!"
She is excited about her new website, TheCocoBlog.com, which will include personal anecdotes about married and baby life.
Article continues below advertisement
Coco Austin and Ice-T Exit Huff Post Live After Recently Announcing That They Are Expecting A Baby-NY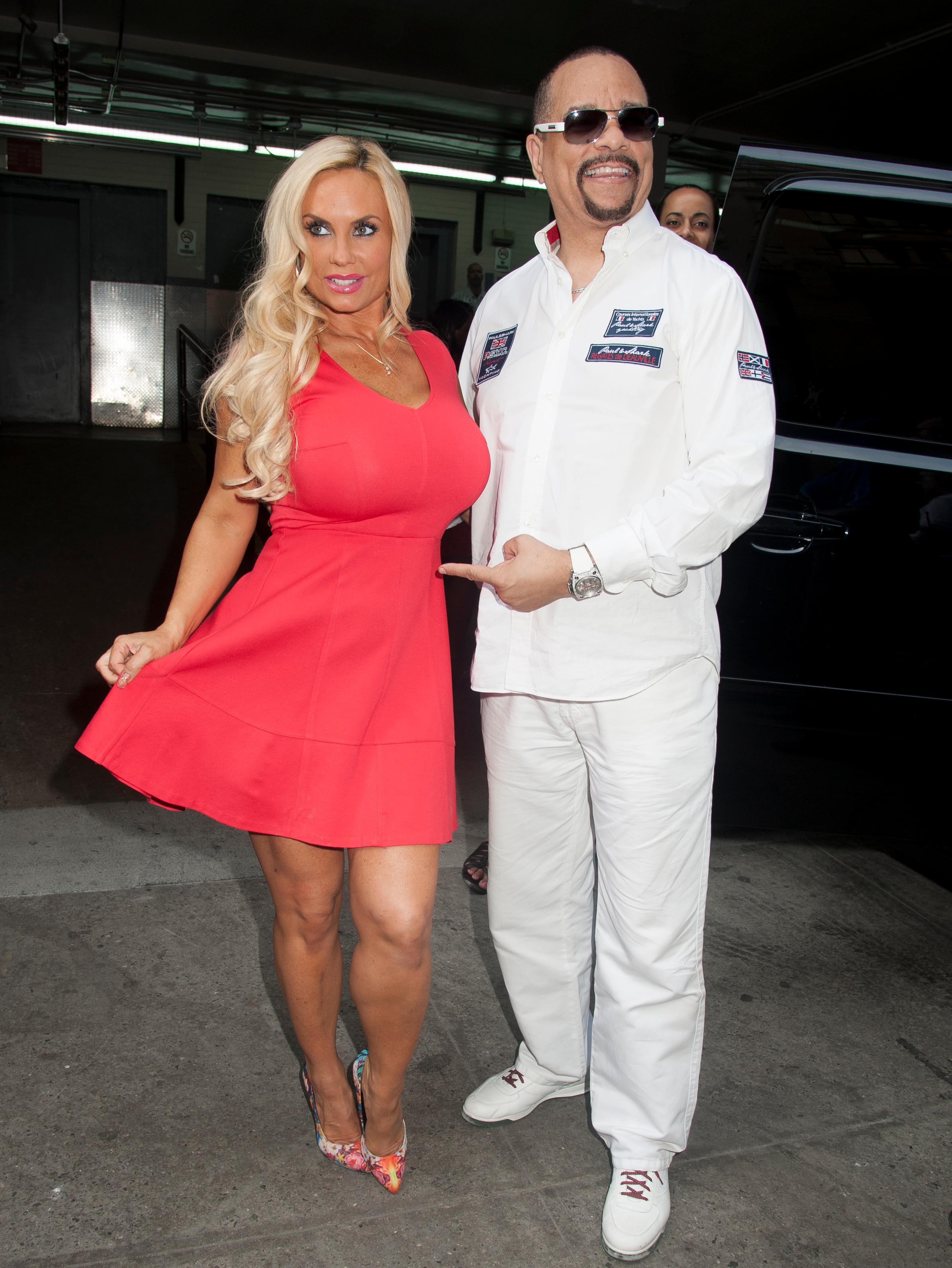 The wife of rapper Ice T will also have the blog feature stories about her Playboy and "Wild Child Days."