PHOTOS
Connie Britton Defends Her $380 'Poverty Is Sexist' Sweater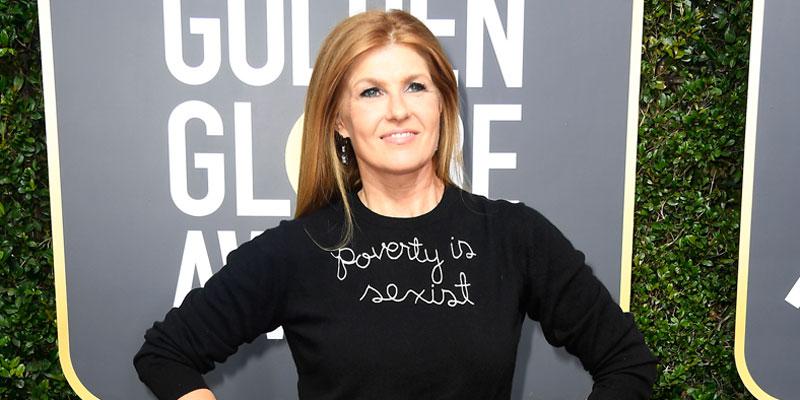 Connie Britton is defending her decision to wear a $380 "Poverty Is Sexist" sweater to the Golden Globes on Sunday night. Fans curious to purchase the statement-making top were dismayed when they realized it cost nearly $400, and slammed the 911 actress for wearing such a pricey item to bring attention to the cause. However, Connie claims she had a good reason for wearing the expensive piece!
Article continues below advertisement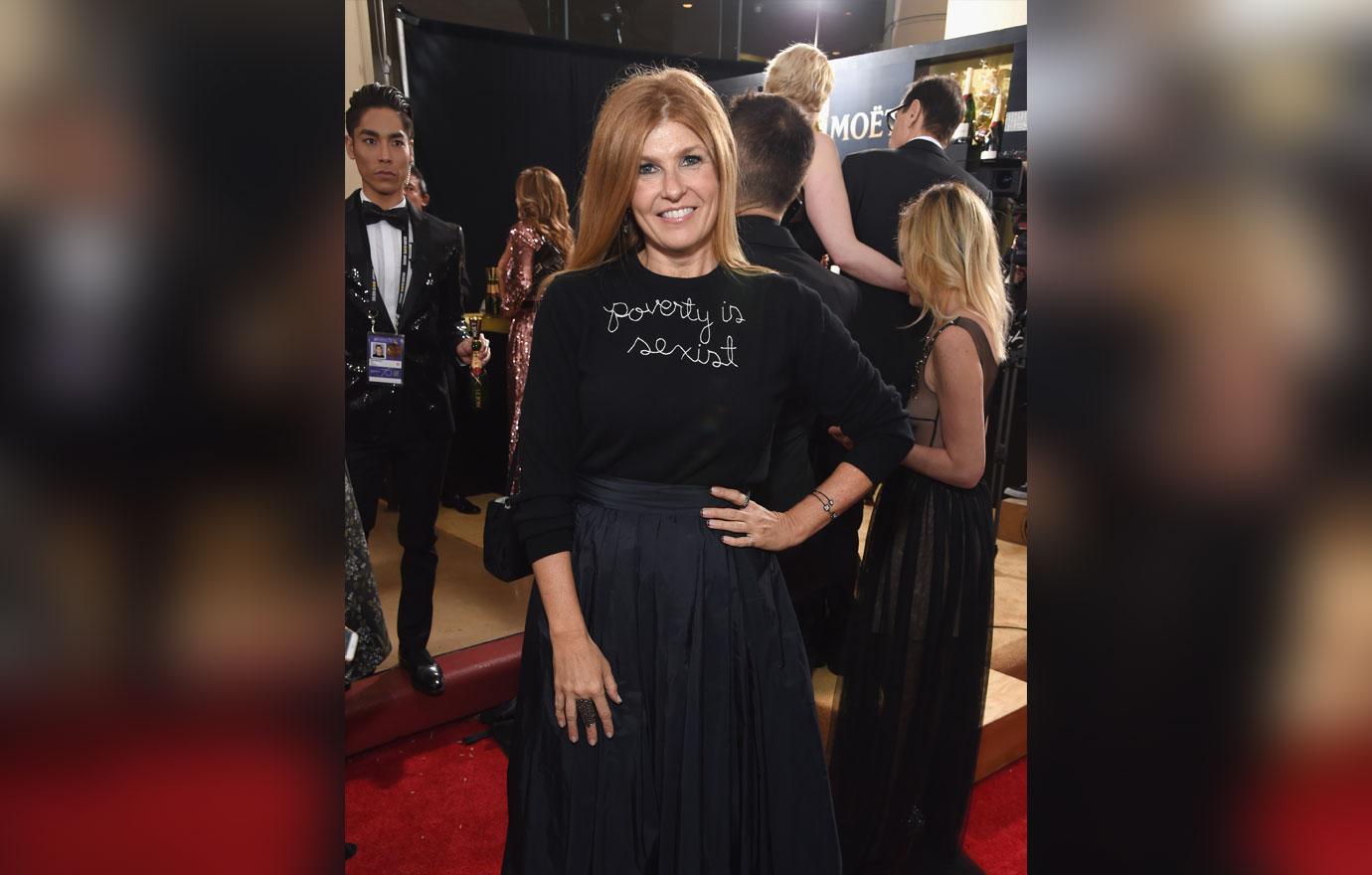 "So I wanted to purchase @conniebritton's 'poverty is sexist' #GoldenGlobes sweater, but when I looked it up, it costs $380…is it just me or does that seem ironic?" one person tweeted about the Lingua Franca sweater.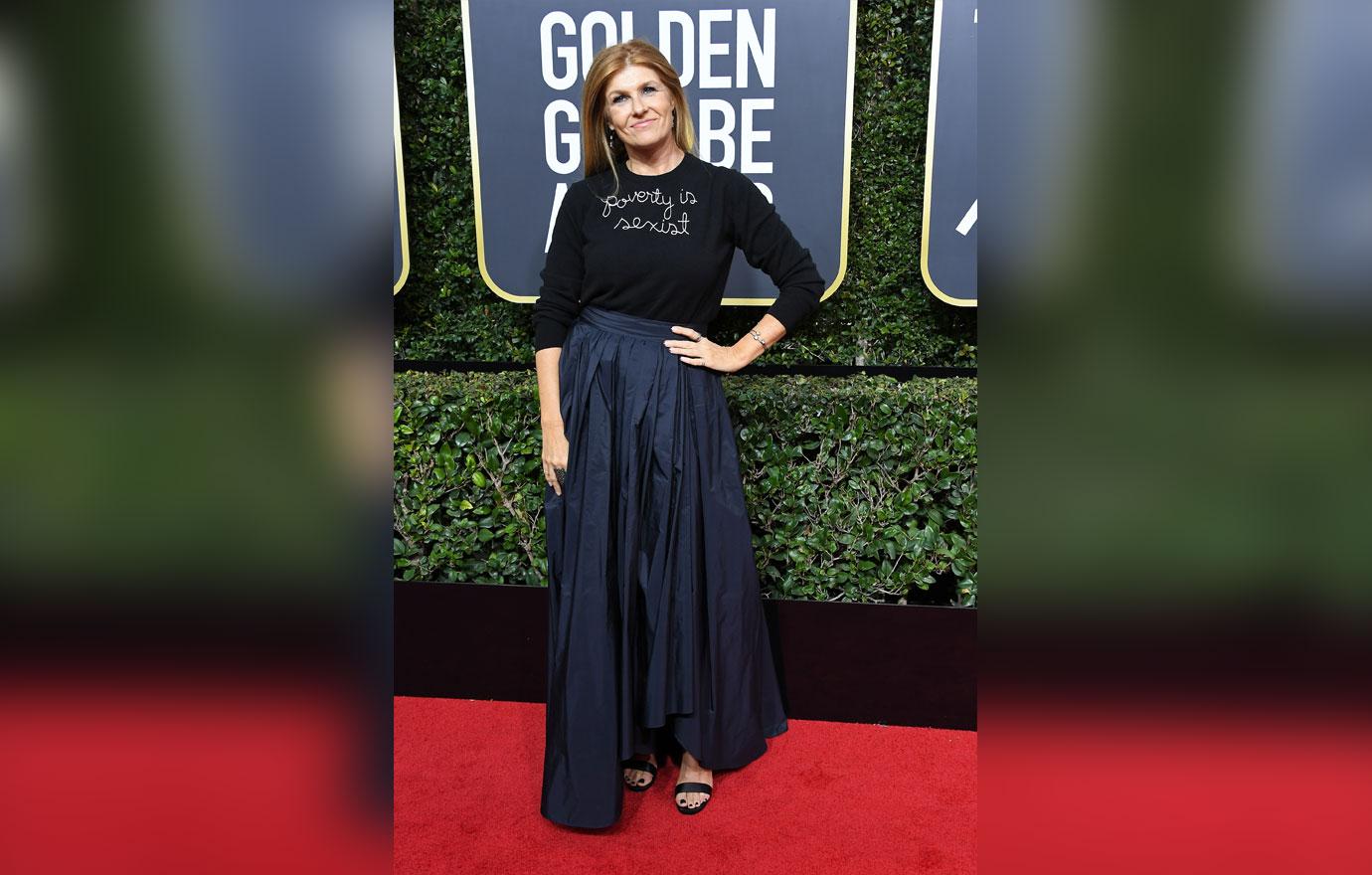 Another fan accused Connie of being hypocritical. "So the trend 'Poverty is Sexist' sweater, worn last night by Connie Britton, sells for $380. How many people in poverty could afford one? What could that $380 have done for a family in poverty? It's all Leftist hypocrisy and look at me I care. They don't," the harsh tweet read.
Article continues below advertisement
But Connie didn't take the tweets lying down. She hopped on Twitter to defend her decision to wear the pricey sweater. "For those concerned with the price of my Globes sweater I just don't think a $5000 gown would have added to the conversation in the same way," Connie tweeted.
MORE ON:
2018 golden globes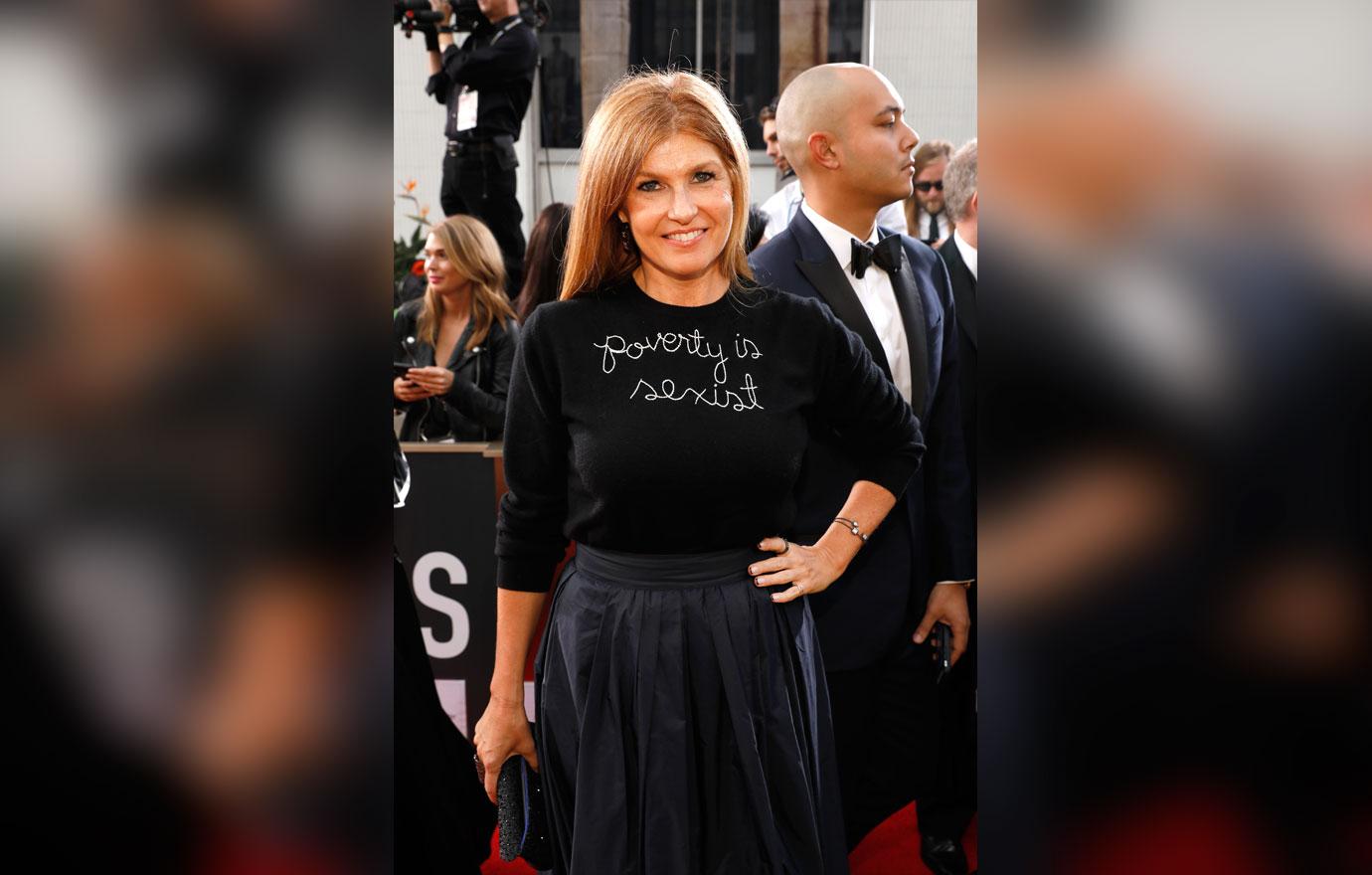 "And @linguafrancanyc who designed it, inspired by @ONECampaign, is donating $100 of each purchase to @camfed," she added.
Article continues below advertisement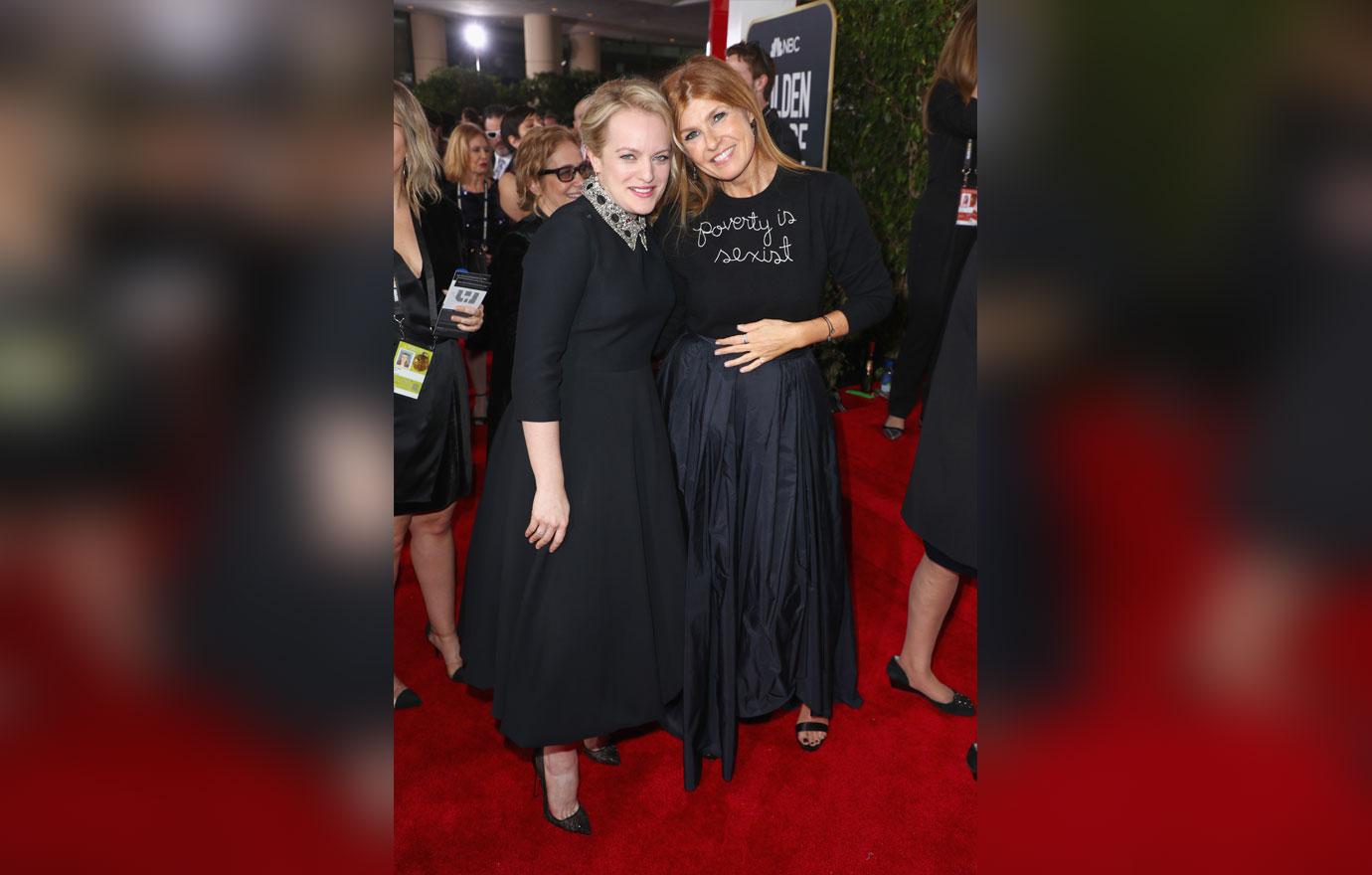 Connie's black sweater fit in with the theme of the night's fashion. Actresses agreed to wear all black as part of the Time's Up movement, which promises to fight against sexual harassment and misconduct across all industries.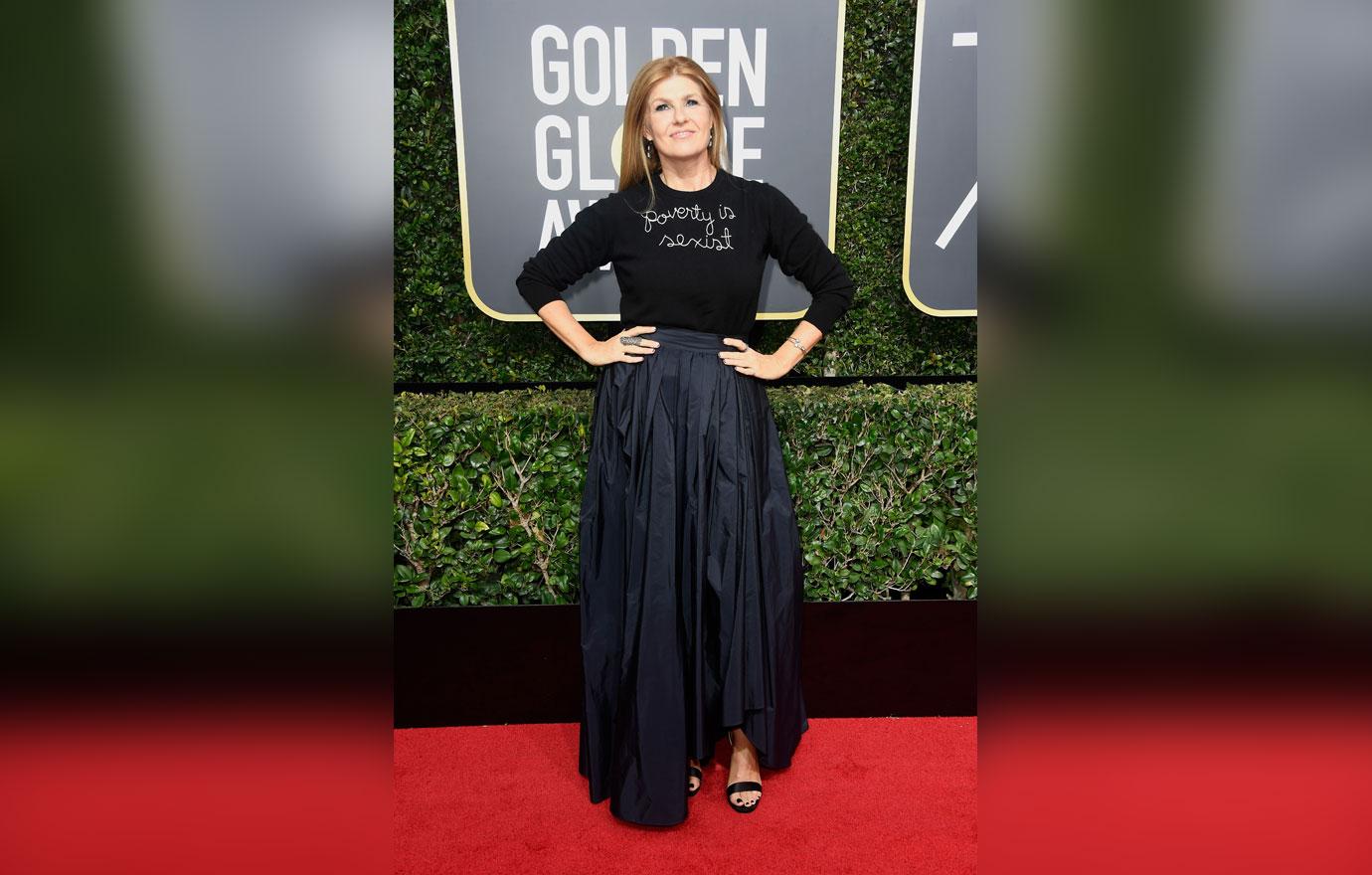 What do you think of Connie's response? Do you think she should have worn the sweater? Sound off in the comments below!