PHOTOS
Jill Duggar Advocates For Victims Of Domestic Violence — 'Don't Turn A Blind Eye!'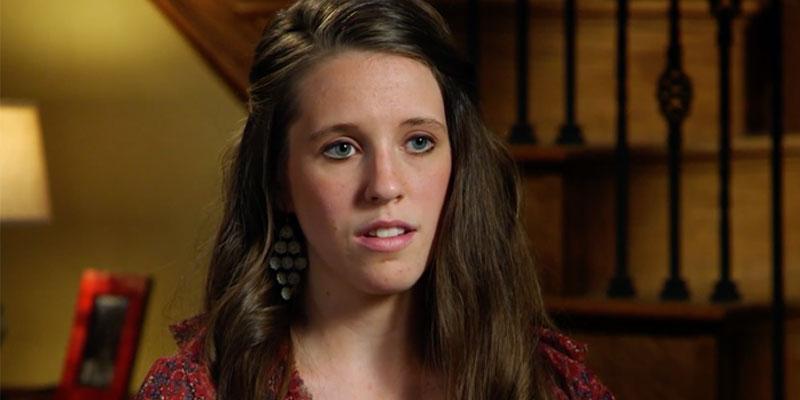 Jill Duggar recently revealed her friend on social media just got out of a life-threatening domestic violence relationship. The Counting On star posted about the situation on Instagram with statistics and resources for anybody that needs help.
Article continues below advertisement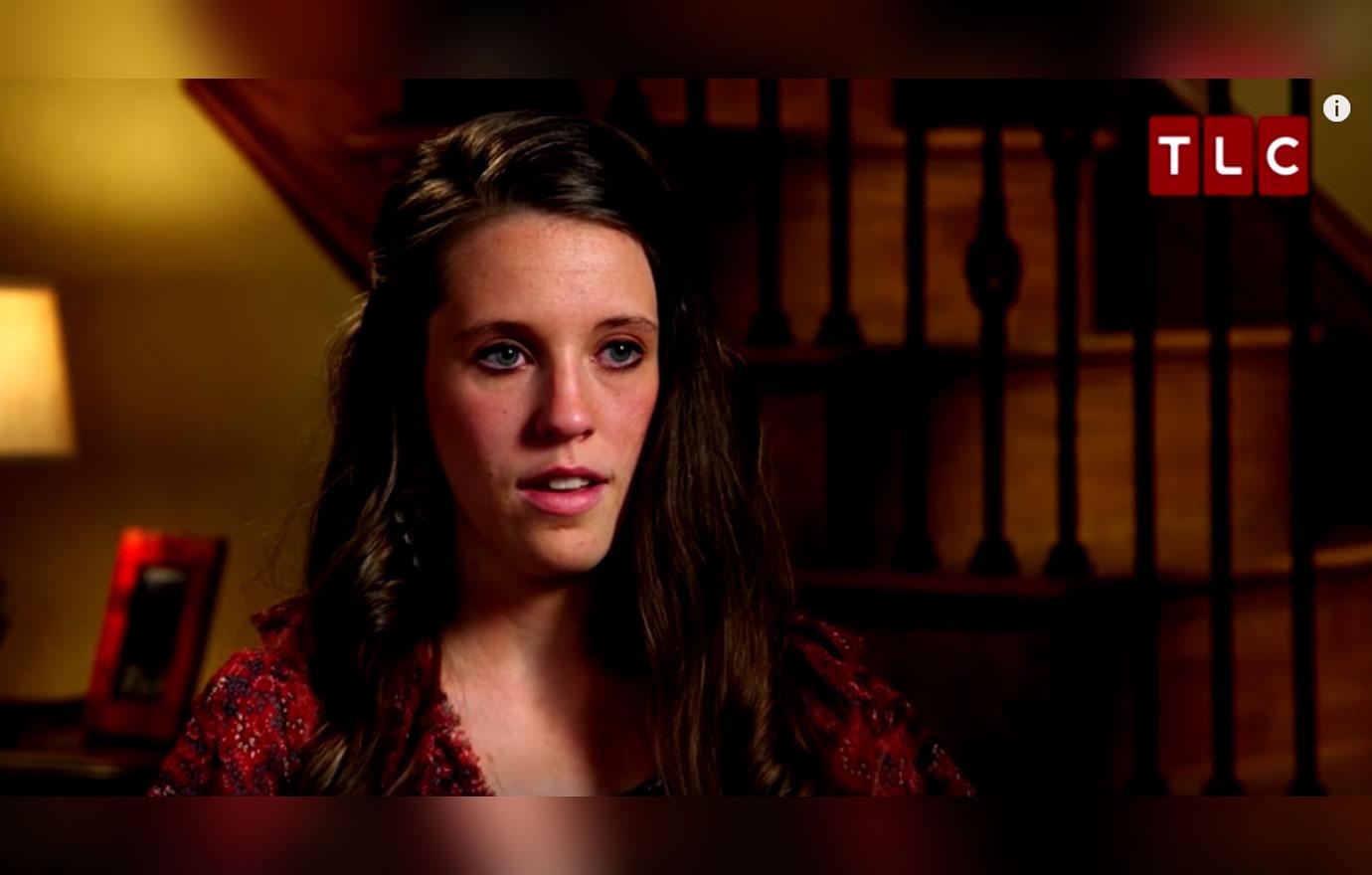 "A friend of mine recently shared on social media her story as a victim of abuse," Jill wrote on April 8. "Thankfully she made it out of the harmful relationship alive!"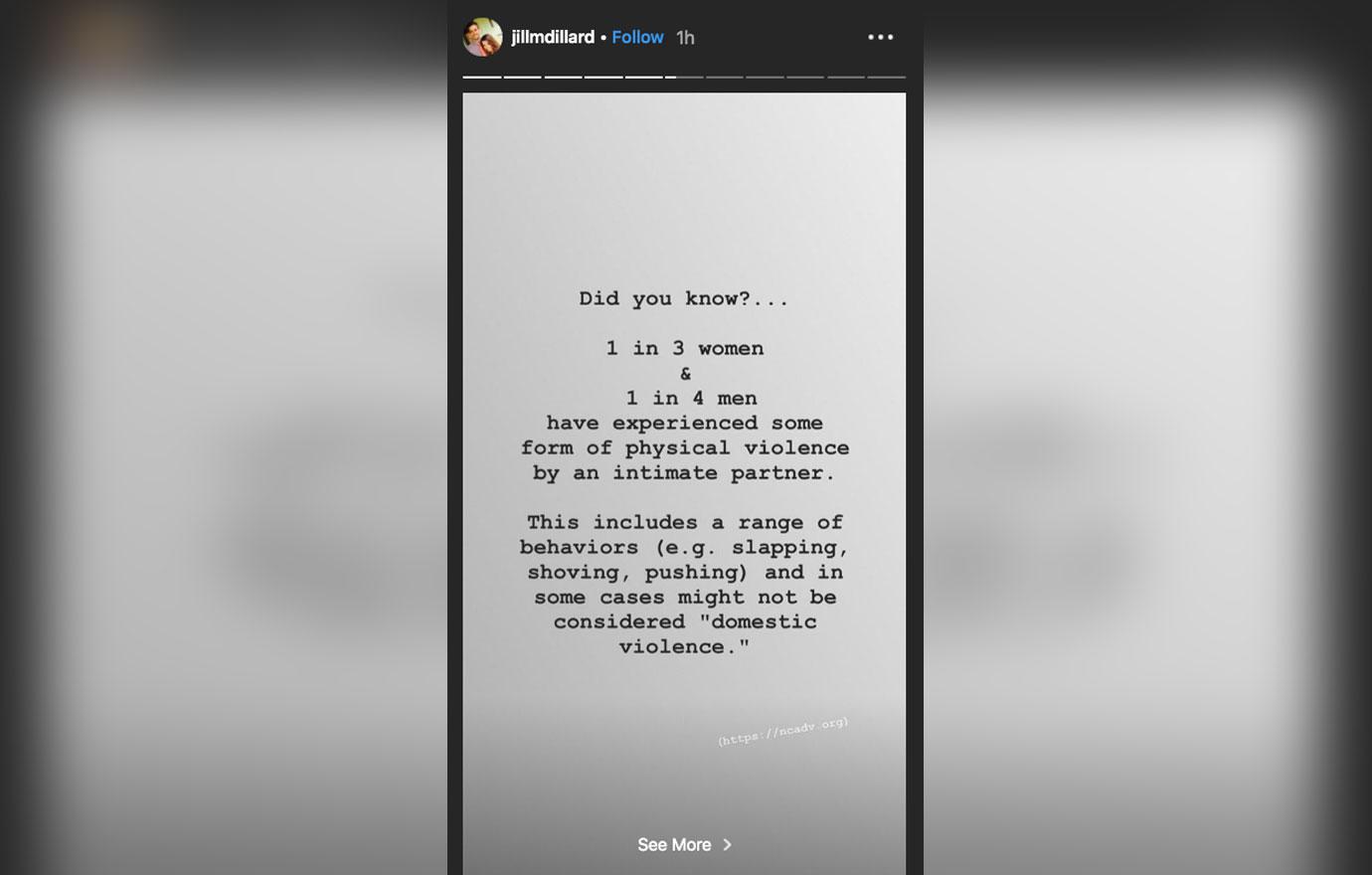 Jill then pasted the statistics from the National Coalition Against Domestic Violence, which states, "1 in 3 women & 1 in 4 men have experienced some form of physical violence by an intimate partner."
Article continues below advertisement
The mom-of-two also reposted a questionnaire titled, "Is your partner a sociopath?"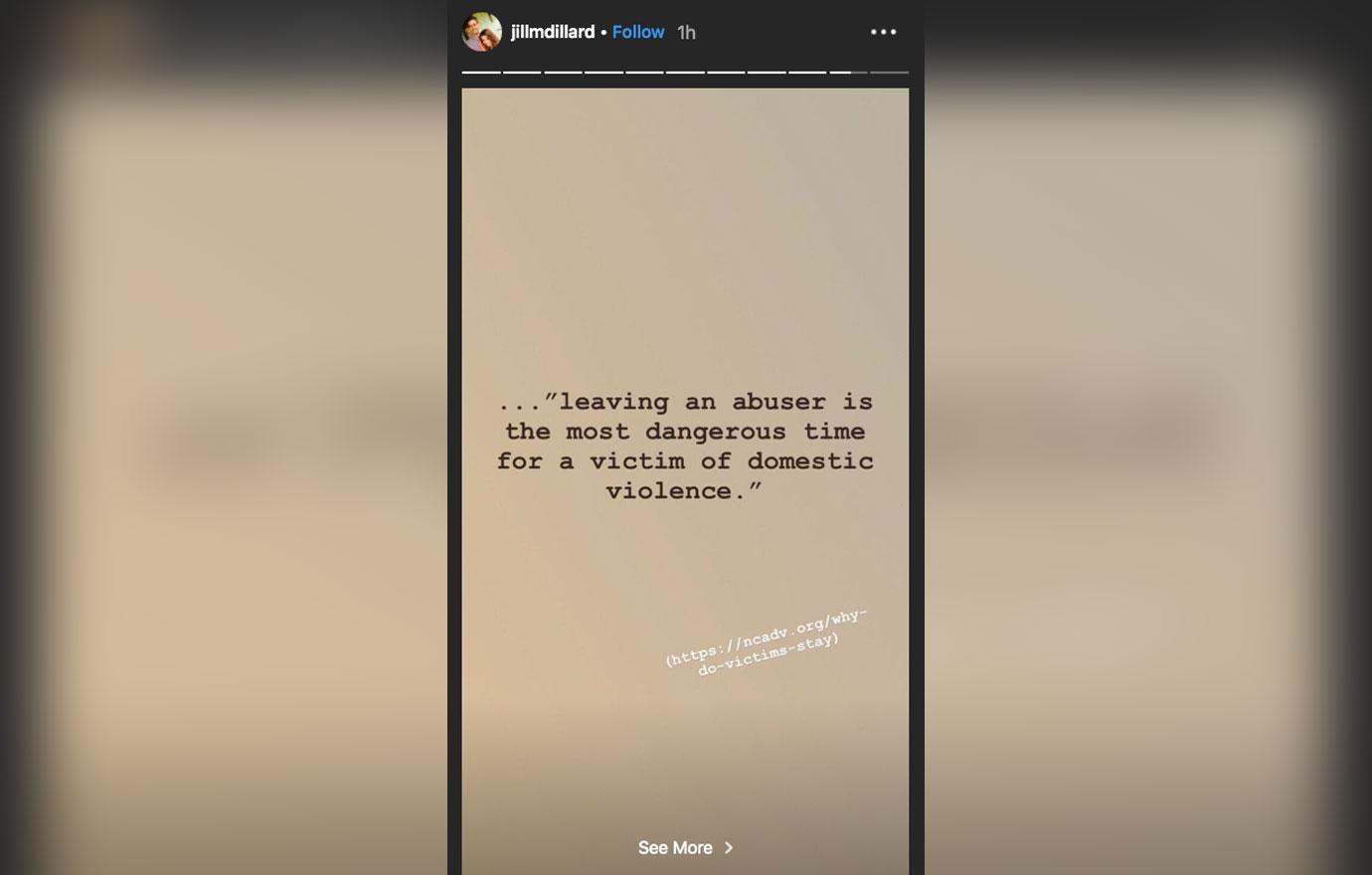 She added other information from the NCADV, which states, "This includes a range of behaviors (e.g. slapping, shoving, pushing) and in some cases might not be considered 'domestic violence.'"
Article continues below advertisement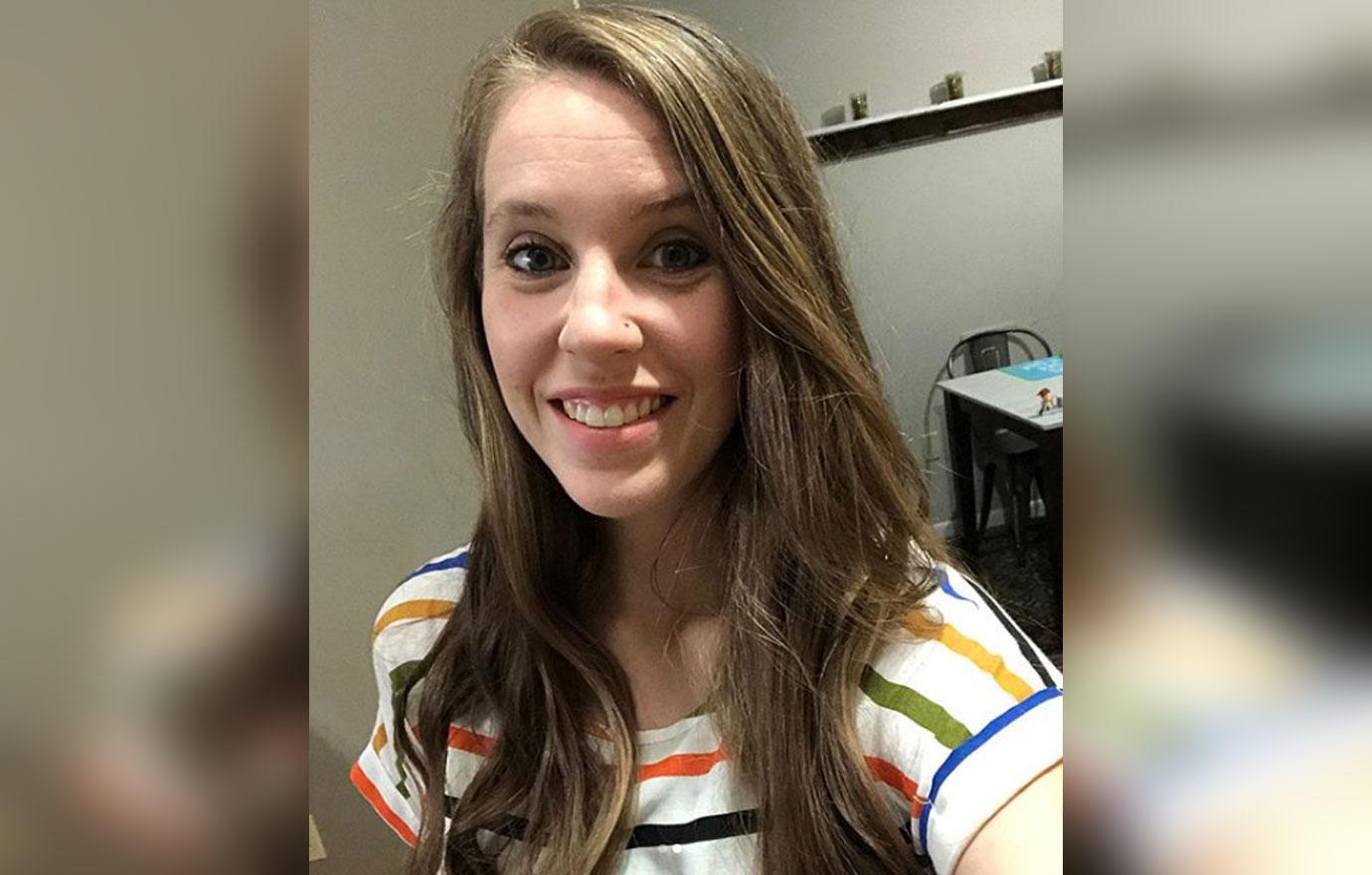 Jill directly addressed her followers and told them, "Don't turn a blind eye! Support those who need help around you." She continued to post statistics from the NCADV and phone numbers for victims to call.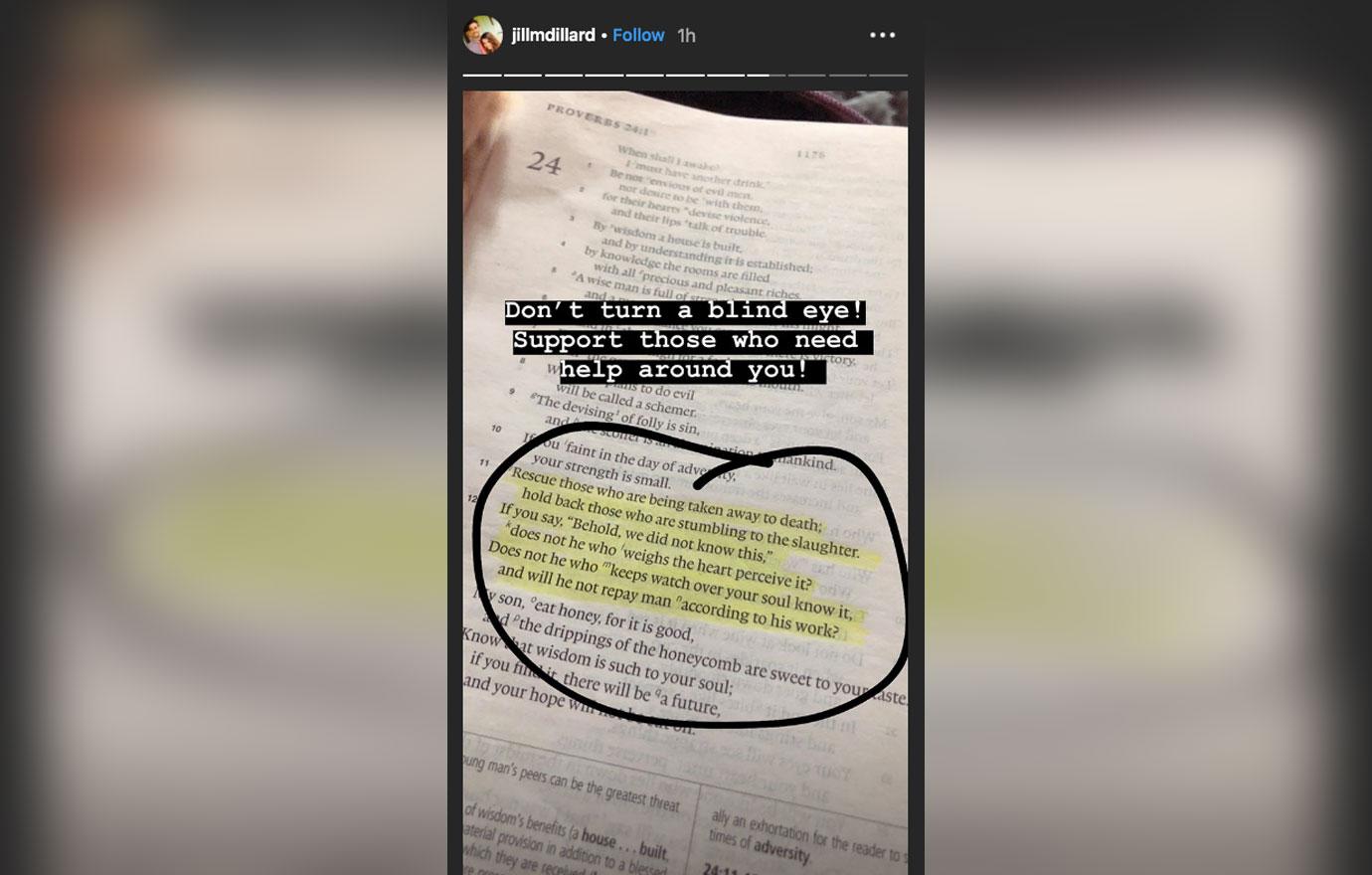 The former Counting On star highlighted a Bible verse from Proverbs 24:11 which said, "Rescue those who are being taken away to death; hold back those who are stumbling to the slaughter.
National Domestic Violence Hotline can help victims, survivors of domestic violence. Call 1-800-799-7233. Chat w/ an advocate on our website.