PHOTOS
'Counting On' Star Josiah Duggar Says He Is 'Honored' To Be Lauren's Husband After Miscarriage Reveal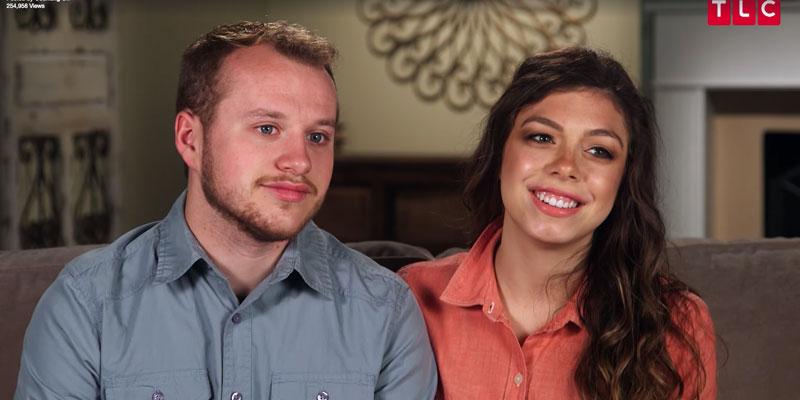 Josiah Duggar wanted to make sure his wife Lauren felt the love this Valentine's Day. Days after the Counting On stars revealed they suffered a miscarriage in October, the newlywed took to Instagram to praise his other half.
For more Duggar news, listen to our Dishin' on the Duggars podcast below.
Article continues below advertisement
Josiah, 22, shared a pic from the couple's wedding, in which he's holding Lauren, 19, up in his arms while she rests her hand on his neck and laughs.
"Happy Valentine's Day baby!" Josiah began.
Article continues below advertisement
"I wish I was better at expressing how much you mean to me," he confessed, before adding, "I don't deserve you, you are the world to me."
"I cannot imagine life without you. I feel so honored to be your husband," he continued.
Article continues below advertisement
Josiah finished with, "Thank you for choosing me! I love you! ?? –Si."
Josiah's post came days after he and Lauren shared their miscarriage news with fans. On Tuesday, February 12, the couple shared the news in a TLCme video. Lauren called it "the worst day of her life" in a clip for next week's Counting On episode.
Article continues below advertisement
The couple later took to Instagram to tell fans, "To the ones who have gone through this, I know your pain. It's real and terrible. I just want you to know you don't have to suffer in pain alone. It is not your fault."
What do you think of Josiah's sweet post for his wife? Sound off in the comments below.