PHOTOS
Courteney Cox Parties With BFF Jennifer Aniston At Her Hollywood Birthday Bash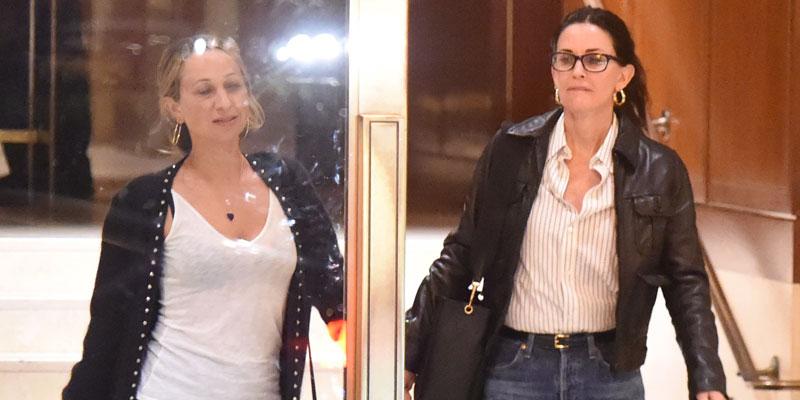 Courteney Cox wouldn't miss BFF Jennifer Aniston's birthday for the world. The Friends star celebrated her 51st birthday on February 11 and several of her pals came out to party with her at the Sunset Tower Hotel in West Hollywood.
Article continues below advertisement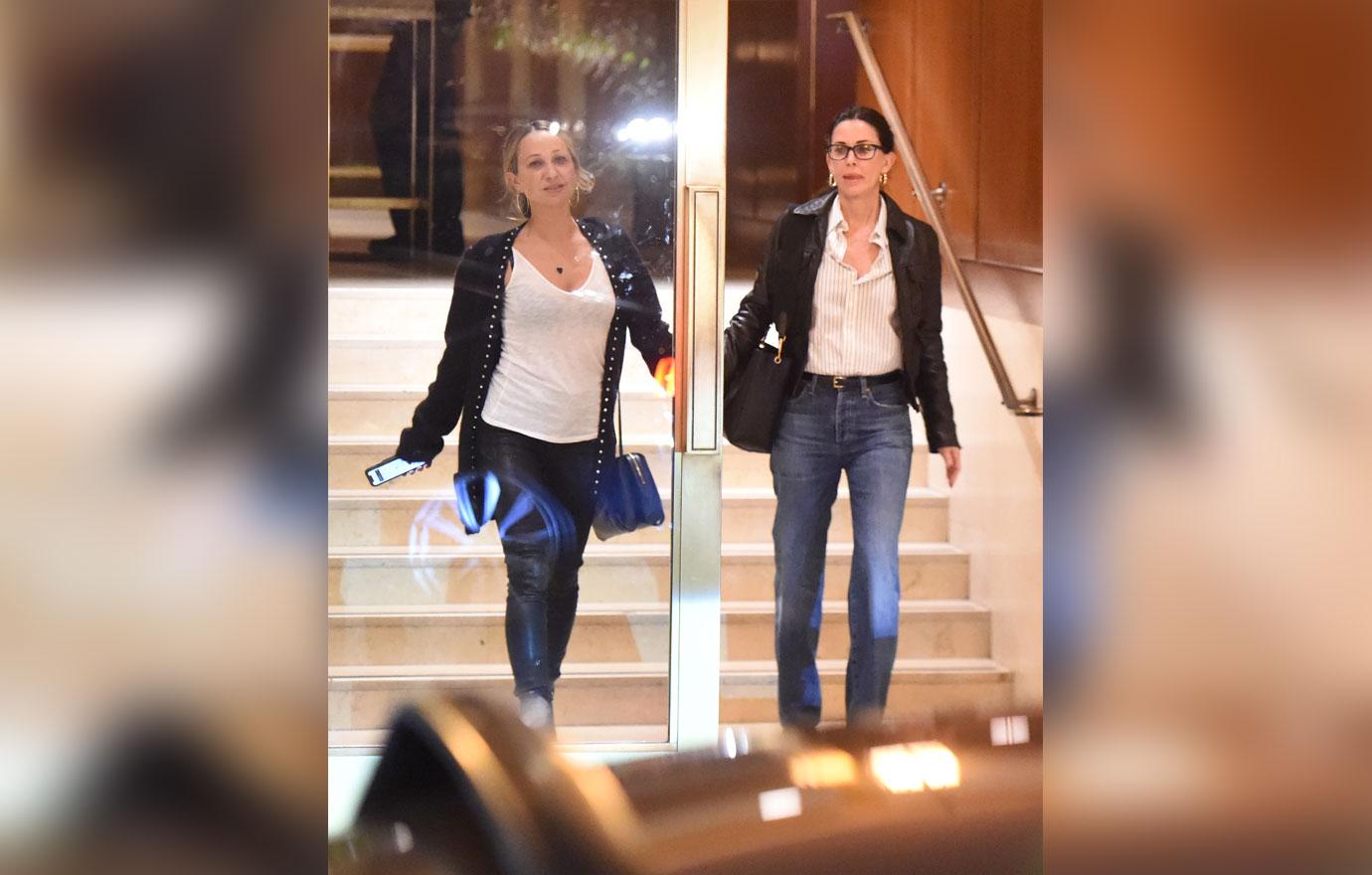 The Cougar Town star, 55, sported dark blue jeans, a white striped button down, a black cardigan and think-rimmed glasses for the night out. She was spotted walking out with Tobey Maguire's ex-wife and Jen's pal, Jennifer Meyer.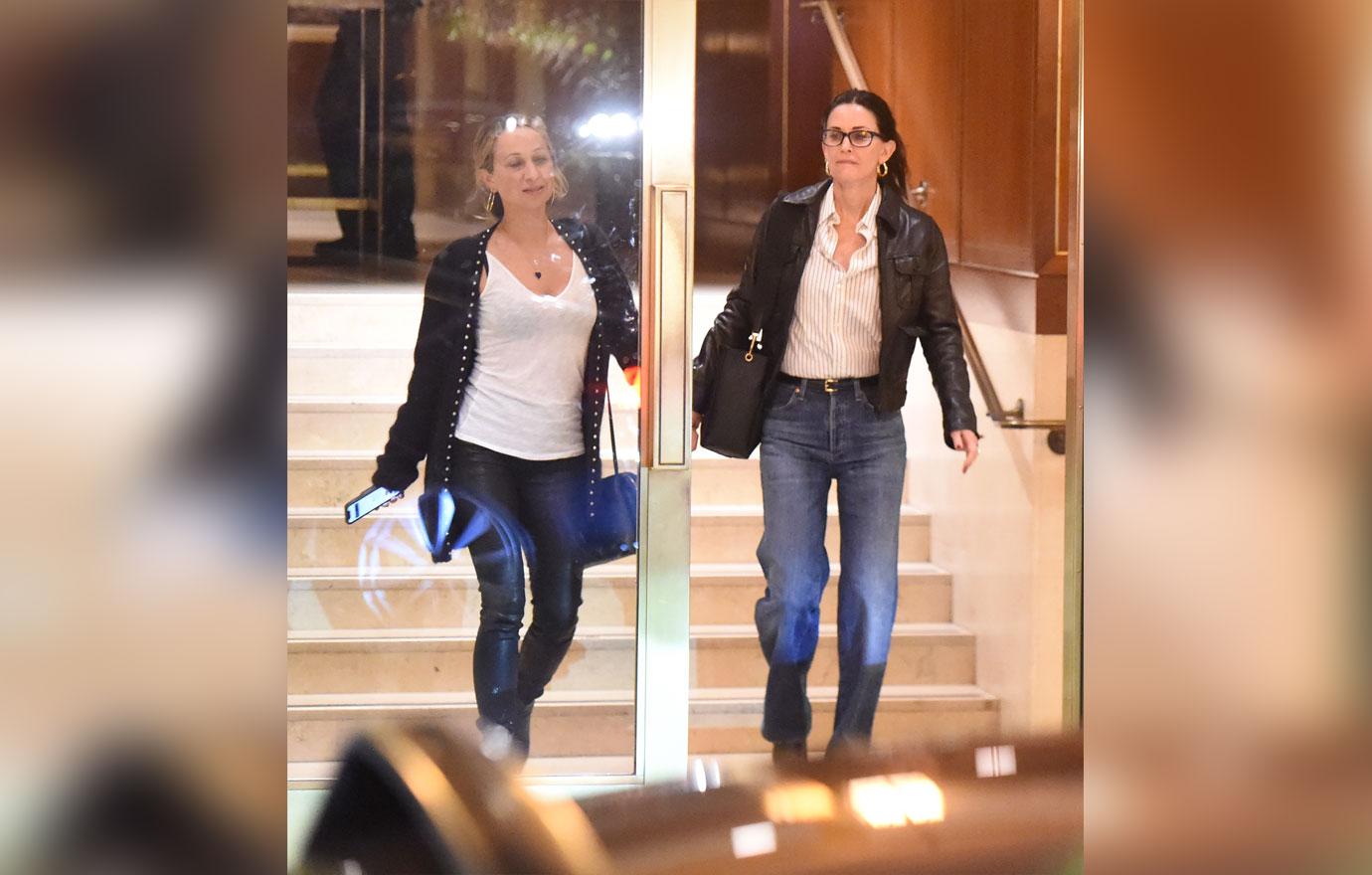 The jewelry designer, 42, donned an almost identical look with her jeans, white tank and black sweater.
Article continues below advertisement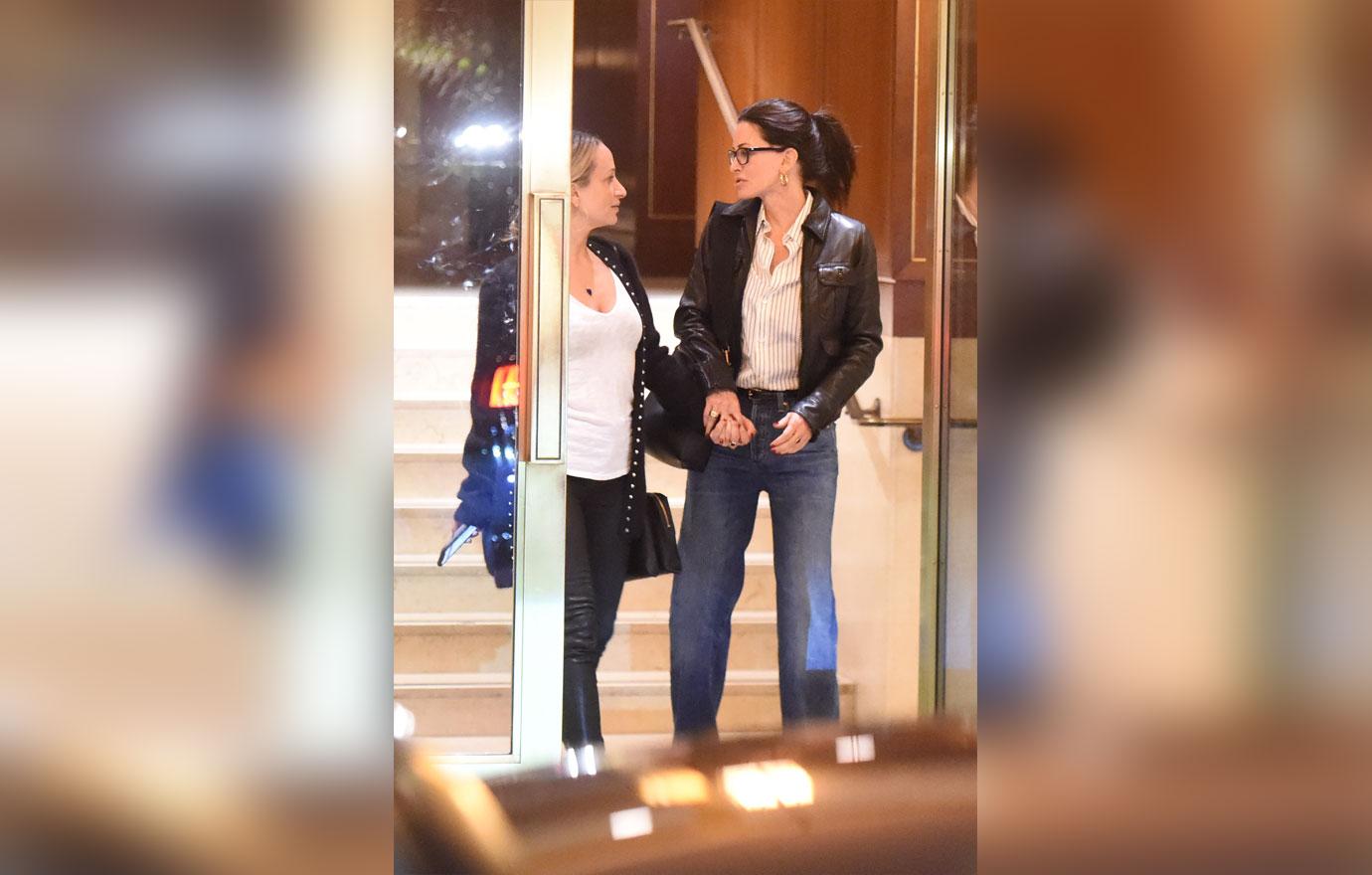 Chace Crawford, comedian Kevin Nealon, and Jimmy Kimmel's wife Molly McNearney were also present at the Hollywood hotspot.
Courteney took to Instagram on Jen's big day and wished her pal a happy birthday. "No matter how hard you might try... there's only one Jennifer Aniston. Happy birthday my dear friend @jenniferaniston! I love you!♥️♥️♥️," the mother of one wrote alongside a cute selfie of the two hugging. Jennifer commented with a series of heart and laughing face emojis.
Article continues below advertisement
Jennifer's ex-husband Justin Theroux also shared a birthday message for his ex on February 11. The Leftovers star, 48, posted a snap of the Morning Show actress flexing her arms on his Instagram Stories and wrote, "Grabbing 2020 & another year just like... Happy Birthday B."
Jennifer graced the cover of Interview magazine earlier this week where she was interviewed by none other than Sandra Bullock. The actresses sat down and chatted about Jennifer's future and if she's ready to have kids. In the March 2020 profile, the Sherman Oaks native explained to Sandra, 55, that she envisioned living in a beach house. "It's not so much what I see myself doing, but it's more like a little screenshot in my brain, where I hear the ocean, I see the ocean, I hear laughter, I see kids running, I hear ice in a glass, I smell food being cooked. That's the joyous snapshot in my head," Jennifer said.
Article continues below advertisement
She also admitted she felt "unsafe" during her childhood years following her parents' divorce. "I think that it comes from growing up in a household that was destabilized and felt unsafe, watching adults being unkind to each other, and witnessing certain things about human behavior that made me think: 'I don't want to do that. I don't want to be that. I don't want to experience this feeling I'm having in my body right now. I don't want anyone else that I ever come in contact with ever to feel that,'" she said.