PHOTOS
Cynthia Bailey And Kim Kardashian Have Dinner Meetup In Los Angeles As 'RHOA' Star Remains Quiet About Peter Thomas Divorce Rumors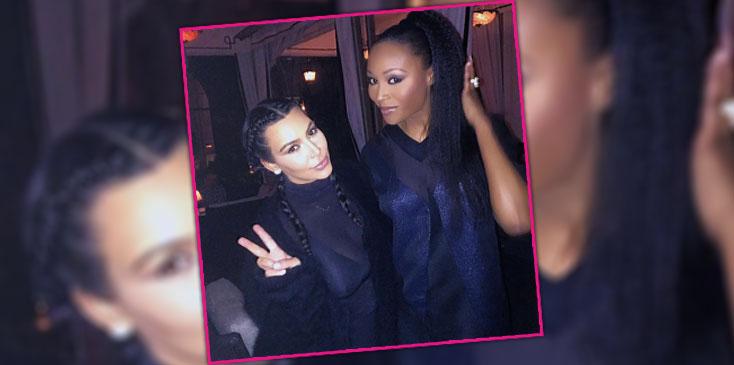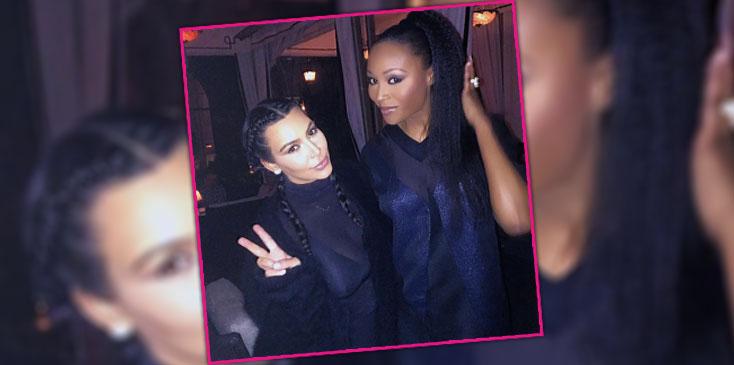 Cynthia Bailey had a random run-in with another one of her reality TV vets while grabbing a bite to eat in Los Angeles, California, this week!
Article continues below advertisement
The Real Housewives of Atlanta star shared a photo on Tuesday of herself and Kim Kardashian after their meetup in LA. In the photo's caption, Bailey revealed that Kanye West was also present at the restaurant during Kardashian's night out!
However, Bailey's own husband, Peter Thomas, was nowhere to be seen in the snap as the duo continues to face divorce talk following their RHAO marriage scandal.
Article continues below advertisement
Bailey and Thomas seemed to be on good terms during RHOA's Season 8 finale episode on Sunday night.
However, their laughs and smiles on camera have failed to quiet the rumors that they are planning to split. And Bailey's own comments on the drama are only adding to the divorce speculation.
Article continues below advertisement
Speaking to OKMagazine.com, Bailey said that the couple is still struggling a bit. "Peter and I are doing okay," she said. "He spends really most of his time in Charlotte at Sports One. I am between Atlanta, New York and LA. It's not easy because we are really in a long distance relationship."
"It's definitely not the ideal situation to be in," she said. "It's kind of nice—no matter how busy you are—to sleep in the same bed at night." She then added, "Again, when you are married, you do have to make certain sacrifices, especially when you are both entrepreneurs and we've both been successful. We want to remain successful, so we are on our grind right now. So we have a little less time to actually grind on each other if you know what I mean." What do you think about Cynthia and Peter's marriage troubles? Tweet us @OKMagazine or let us know in the comments section.