PHOTOS
Cynthia Erivo, Dakota Johnson, And Jeff Bridges Talk About Their New Thriller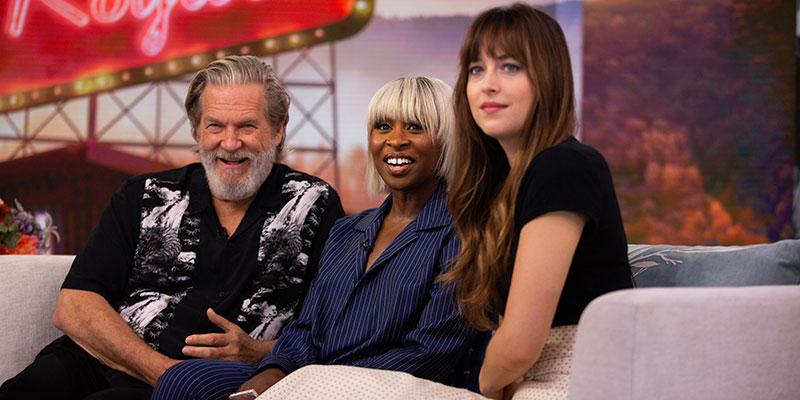 In just 11 days audiences will be able to see Cynthia Erivo, Dakota Johnson, and Jeff Bridges have THE WORST TIME EVER as guests of a fictional hotel in the upcoming thriller Bad Times at the El Royale. The trio hit up the Today show to talk all about it. Read on for the latest.
Article continues below advertisement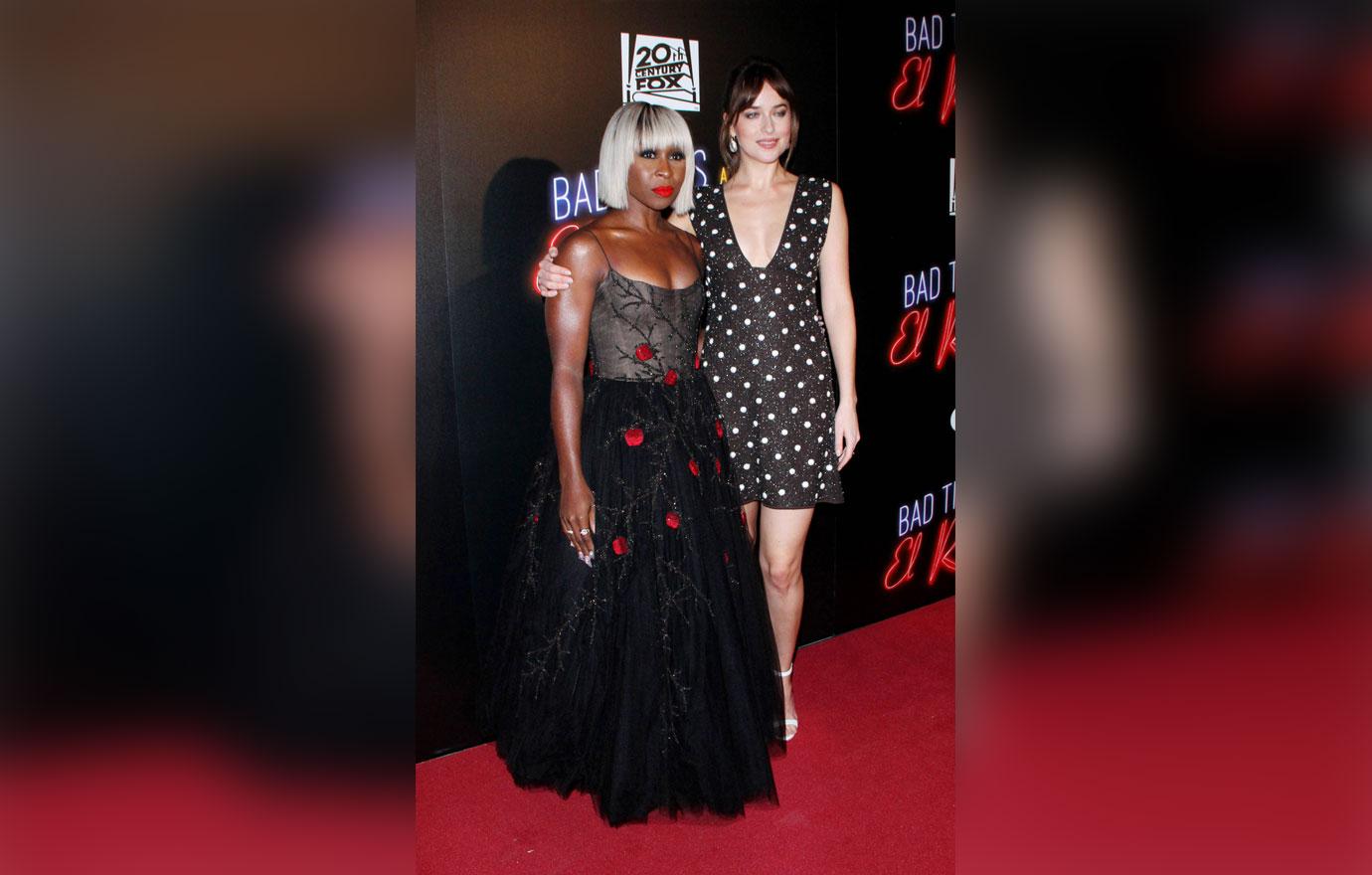 Cynthia, Dakota, and Jeff may all seem like the most random people to be in a movie together, but in Bad Times that apparently work to their advantage. The thriller follows seven strangers — including two played by Jon Hamm and Chris Hemsworth — who each harbor their own secrets and meet at the eponymous rundown hotel with a shady past. Throughout the course of one night, all their skeletons come flying out the closet.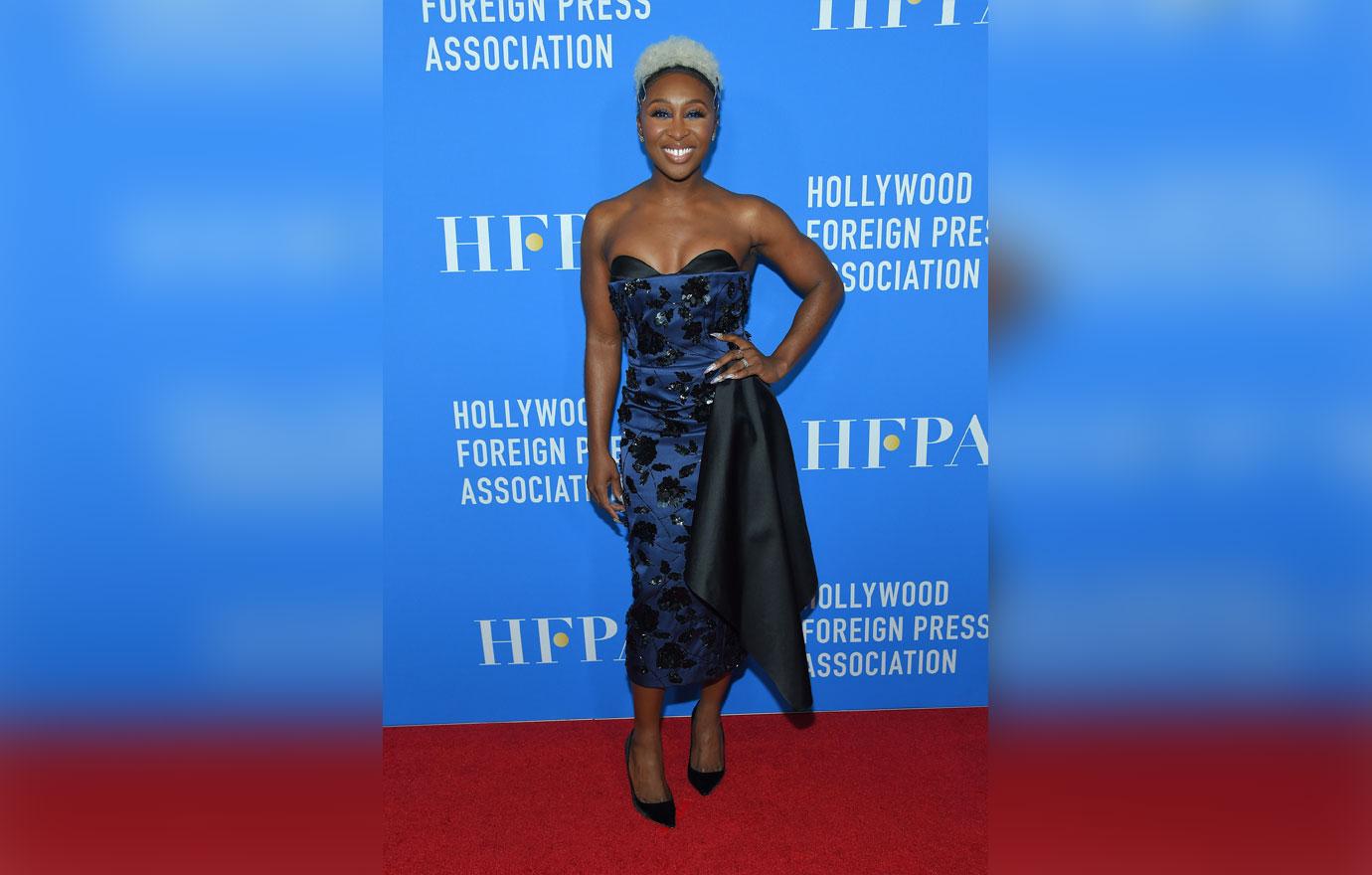 Cynthia's role as Motown singer Darlene Sweet called for her to belt out — sometimes on command — classic tunes over and over again as the stakes rose higher and higher. Despite the challenge, Cynthia's Broadway background (she starred in The Color Purple) really came in handy. She told Today host Craig Melvin, "The mechanism is still the same. I'm still singing live. The difference is singing consecutively and trying to make it sound fresh every time. I don't want it to sound robotic."
Article continues below advertisement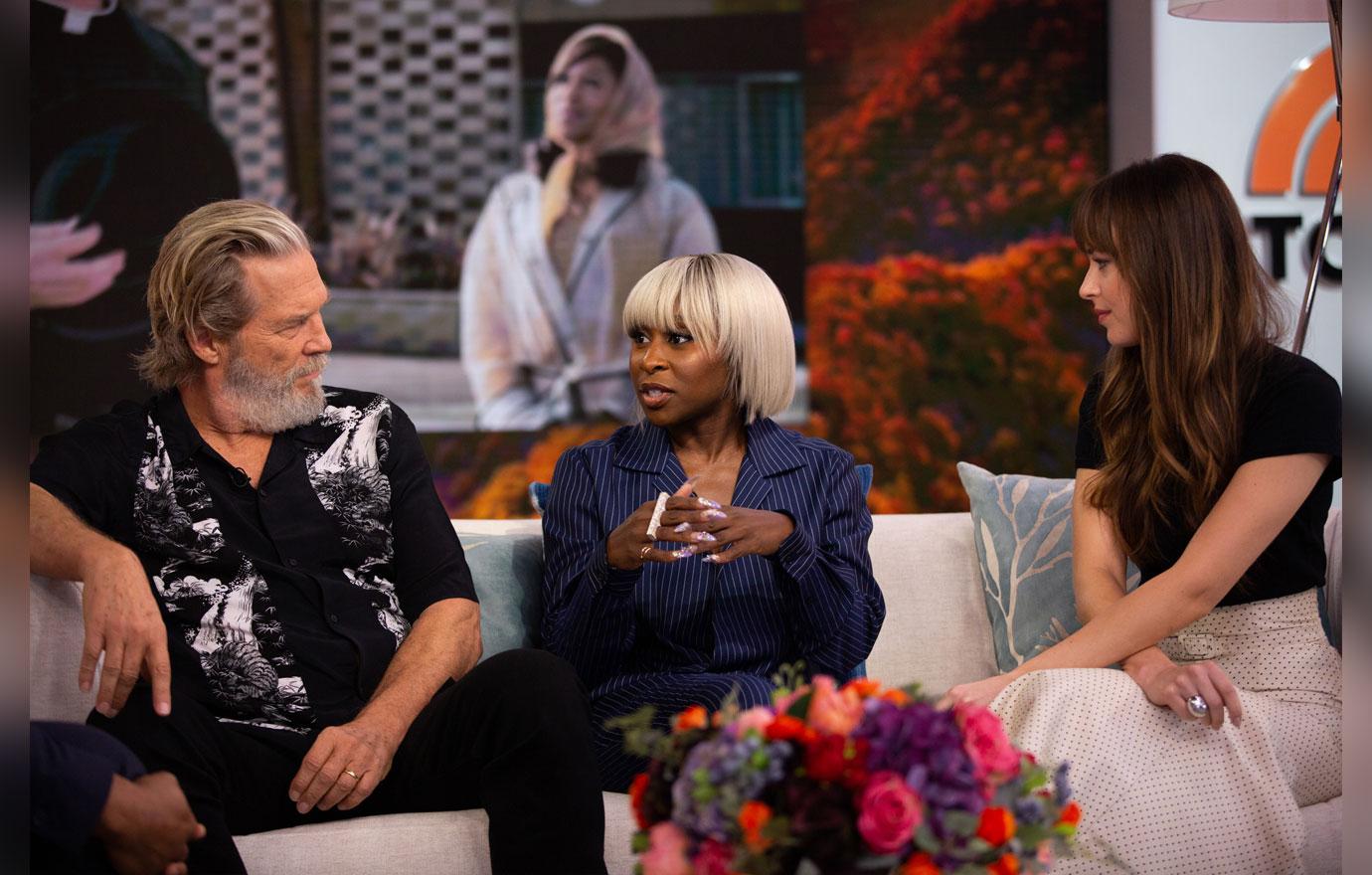 The theater diva and Tony award winner, who's already gaining Oscar buzz for her just announced role in an upcoming Harriet Tubman biopic, looked super chic in a blue and white pinstripe suit while donning a platinum blonde bob. About all the buzz she's been getting about her next role, she admitted that it was "awesome and scary and strange."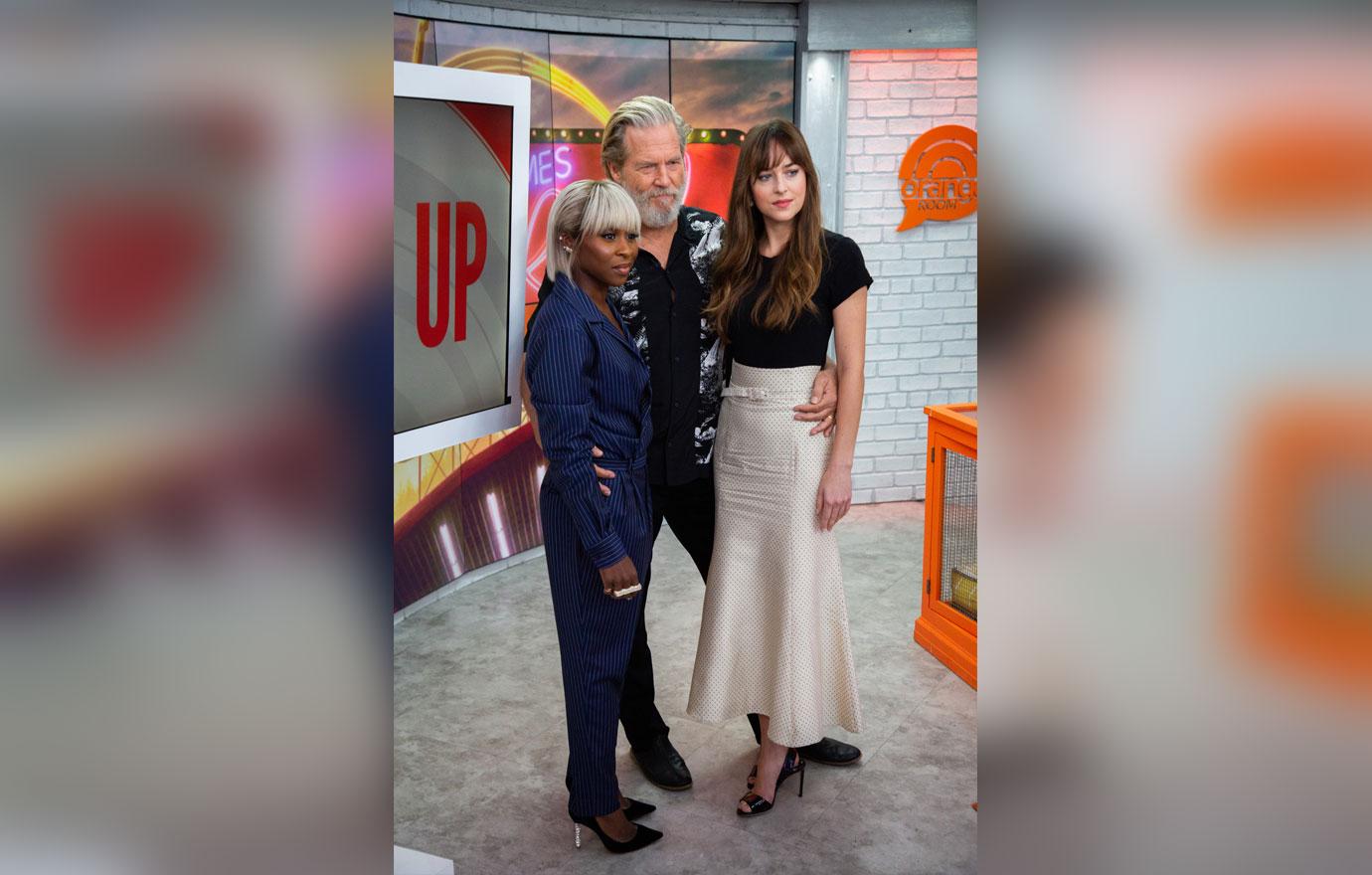 Dakota, who looked just as sleek in a long beige pencil skirt and black top, revealed that unlike her performance in Fifty Shades of Grey, she gave her parents Melanie Griffith and Don Johnson her okay to see her in her mysterious new film. "I feel uncomfortable watching any of my own films, regardless of what they are. But my parents can see this one, for sure," she said.
Article continues below advertisement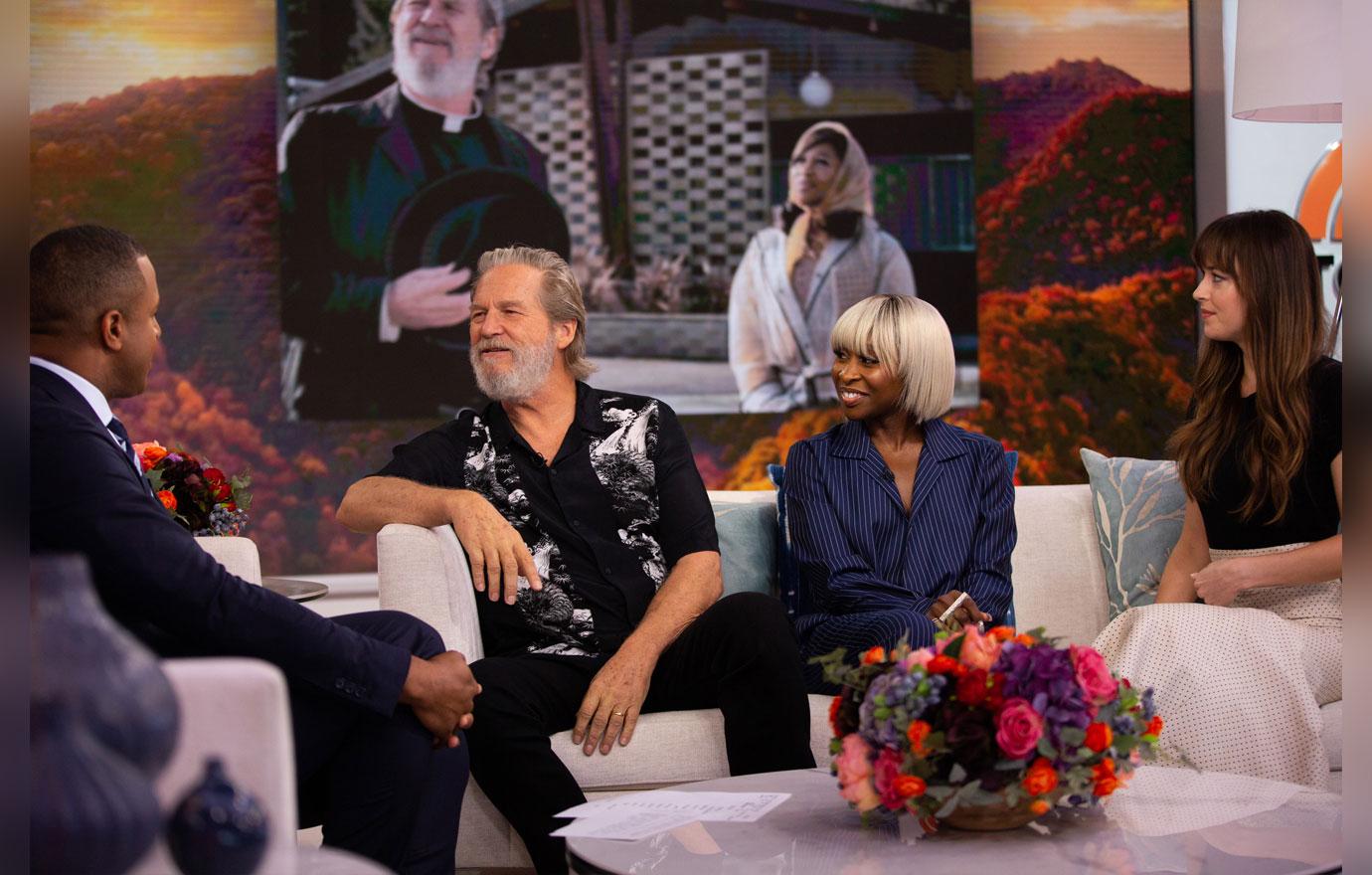 Meanwhile, Jeff kept it real casual in a print black top and black pants and talked about how excited he was just to be a part of this film. Upon reading the script, he told Craig, "I thought, 'This is something I want to be a part of.' I love going to the movies and you're watching it and you think you have it figured out and you're like, 'Oh no, THAT?'"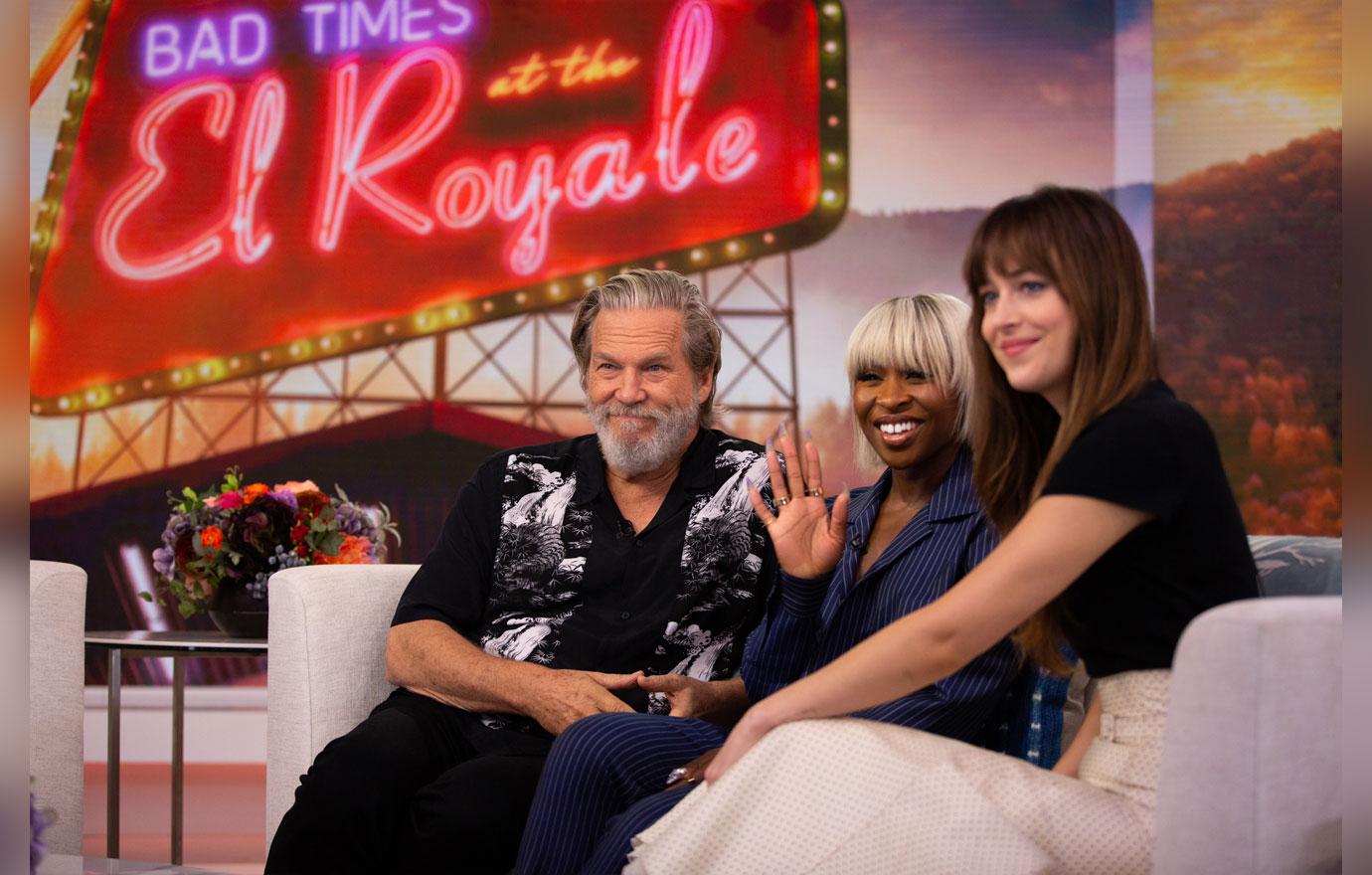 Are you excited to watch Bad Times at the El Royale? Sound off in the comments!