PHOTOS
Danielle Fishel Details 10-Week-Old Son Adler's Difficult Birth & Health Issues — 'It Was Traumatizing'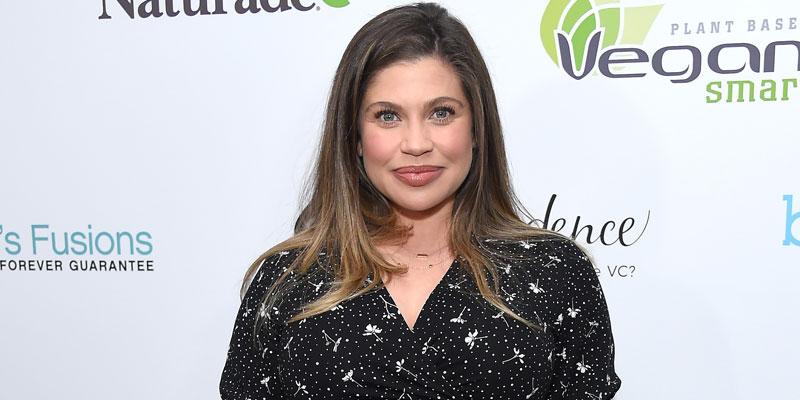 Danielle Fishel and husband Jensen Karp welcomed son Adler in June 2019 and the two couldn't be happier. But the road to motherhood wasn't an easy one for the actress. The Boy Meets World star opened up about her pregnancy and the varying health issues her son had that followed.
Article continues below advertisement
Danielle, 38, sat down with People and spoke about her 10-week-old son's premature birth and about the scary weeks that soon followed.
"Adler is bottle-fed because of the issue that he had, something called chylothorax. It's a leak in the lymphatic system," Danielle explained. "Unfortunately, my breast milk was creating fluid in his lungs, and we had to take him off of breast milk and put him on a specially formulated formula that doesn't use the lymphatic system."
Article continues below advertisement
Adler had to be rushed to the hospital and doctors discovered that his lungs didn't seem to be healing themselves. "That was obviously devastating for us. It was traumatizing," the Girl Meets World actress recalled. "We were not expecting that. The last thing we had heard was that it looks good, the fluid's going down. We expected to have this ultrasound done and be told there was no more fluid in his lungs."
Danielle revealed that her son spent 21 days in the NICU shortly after his birth. "It's a real long, slow process in the NICU," Danielle continued.
Article continues below advertisement
She said, "If we have one thing to tell people about, if someone is going into the NICU with their child, it would be do not think you're only going to be here for 48 hours or 72 hours. Maybe you will be and that will be great, but just think about this as being a marathon and not sprint. You're here for a while, and nothing moves quickly."
But Jensen and Danielle never gave up hope and tried to stay positive through the whole process.
Article continues below advertisement
Jensen added, "In the long run, when we ended up at Children's Hospital and we saw the other things that children and parents are facing, we put it in perspective and we were just so happy to have Adler with us."