PHOTOS
The Last Photo Of David Bowie Before His Death Revealed Along With The Type Of Cancer He Suffered From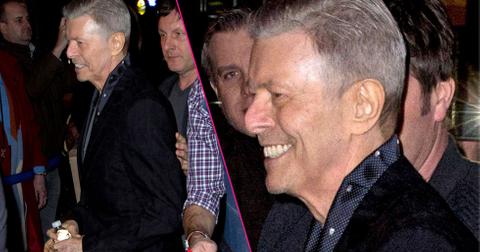 Jan. 12 2016, Updated 8:18 p.m. ET
View all comments
Watch: Fans leave flowers at a memorial outside David Bowie's NYC home
Article continues below advertisement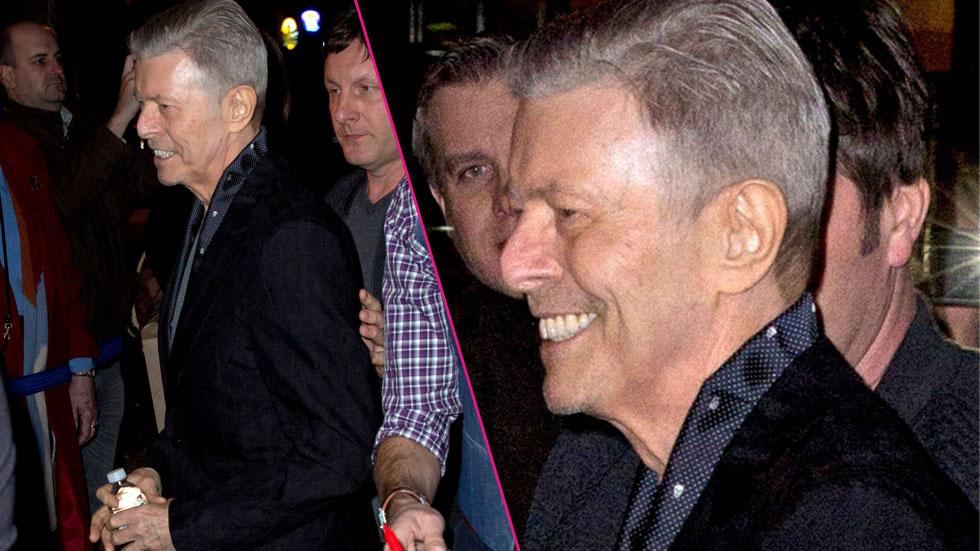 The world was shocked when it was revealed music lost the legendary David Bowie, and although the icon released a new album and video before his untimely death, he rarely stepped out in public amid a secret battle with cancer. But the 69-year-old rock star made one final appearance days before he died although he was struggling behind-the-scenes.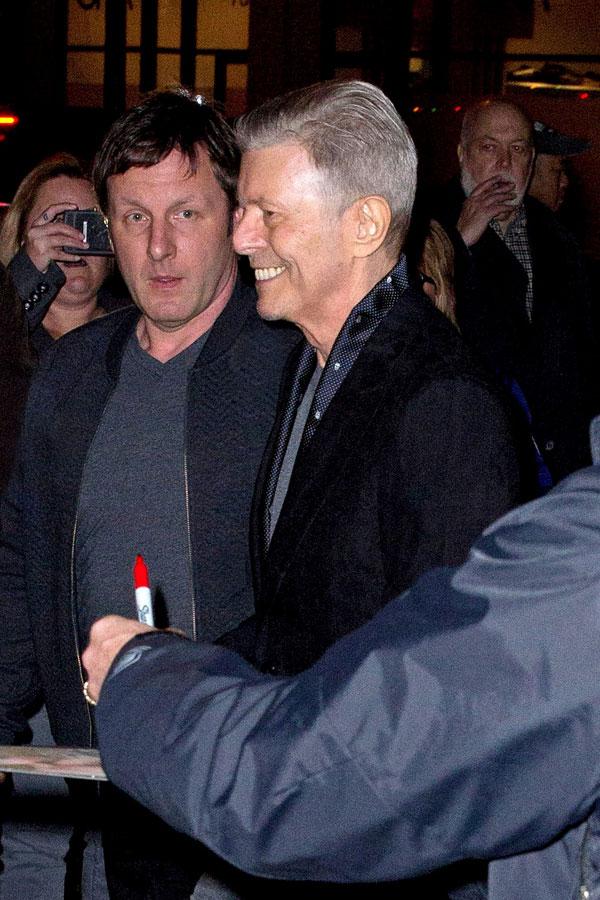 Bowie made a final appearance on Dec. 7 at the premiere of his off-Broadway musical, Lazarus, in New York City, where he smiled and greeted fans and the press. However, he was hiding the complications of his year-and-a-half battle with cancer.
Article continues below advertisement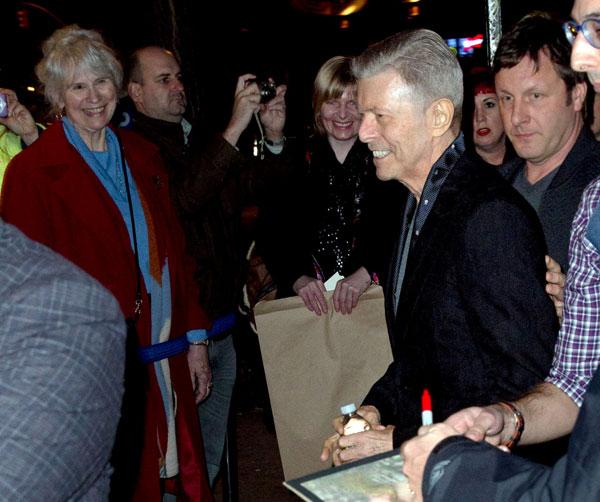 The director of Lazarus Ivo van Hove said in a statement that Ziggy Stardust collapsed the same night he appeared cheery with fans and revealed the type of cancer he suffered from.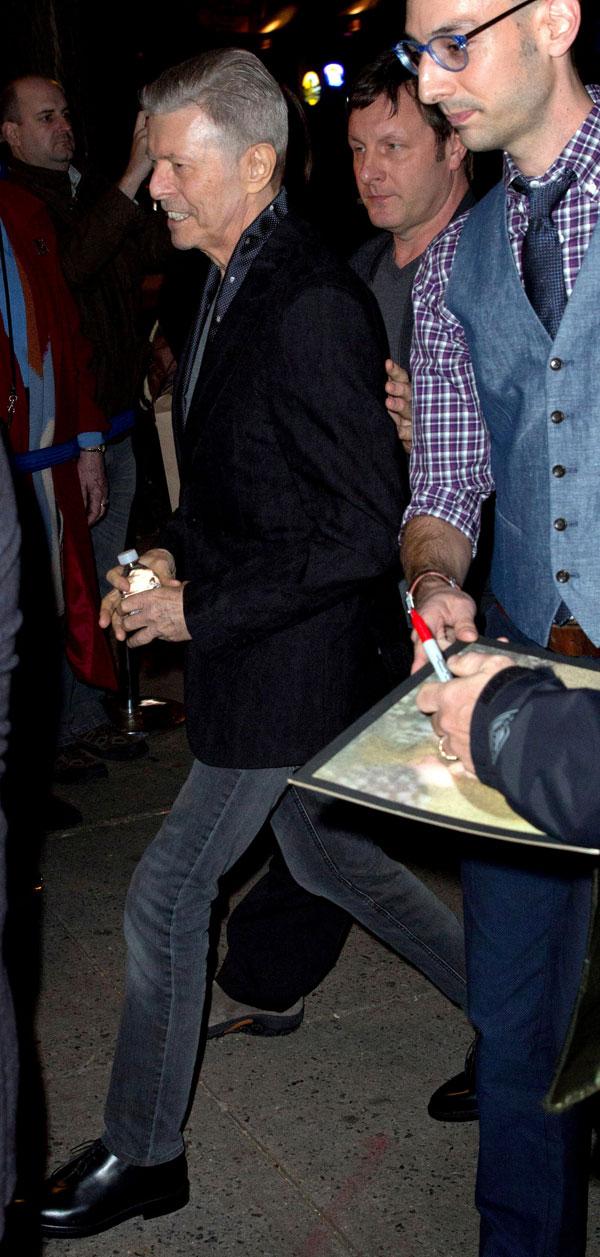 "It was written that he looked so well, so healthy. But behind the podium he collapsed from exhaustion," he said. "It was then that I realized that it may be the last time I would see him."
Article continues below advertisement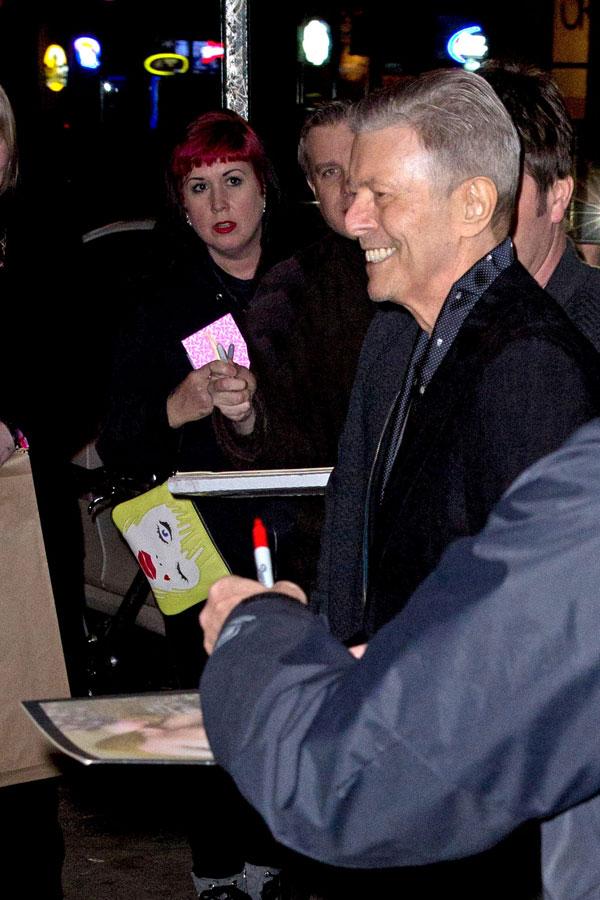 He continued: "I have known for about a year. We began collaborating on our show, Lazarus, and at some point he took me to one side to say that he wouldn't always be able to be there due to his illness. He told me he had cancer, liver cancer."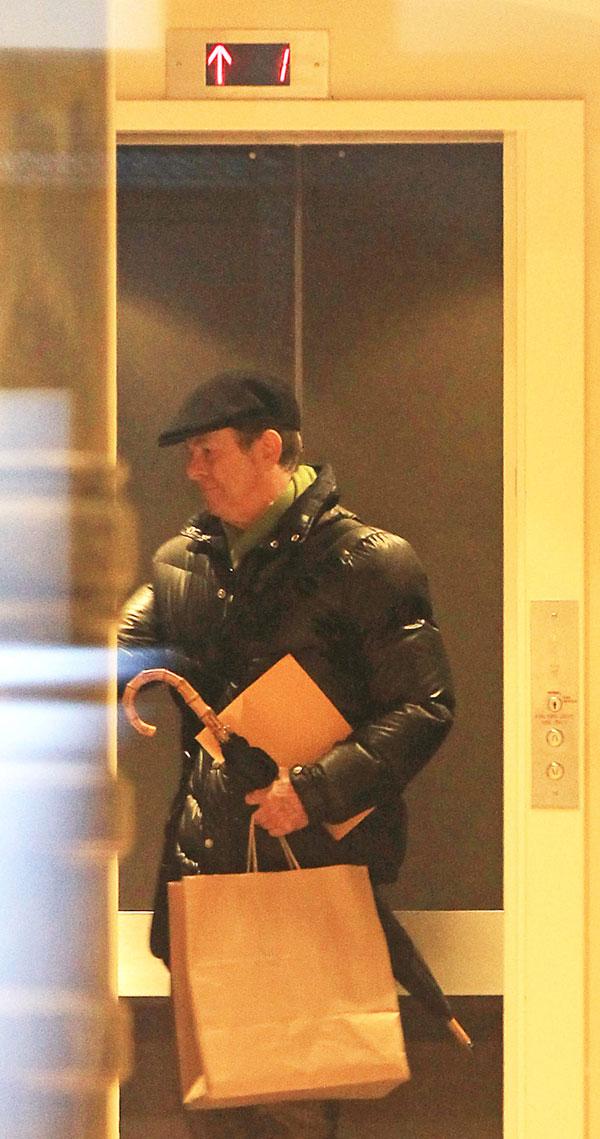 David Bowie died on Jan. 10 after he released a new album, "Blackstar," on his 69th birthday. "David Bowie died peacefully today surrounded by his family after a courageous 18 month battle with cancer. While many of you will share in this loss, we ask that you respect the family's privacy during their time of grief," the statement read.