PHOTOS
Demi Lovato 'Strategically' Shoots Her Shot With Superman Henry Cavill & It's 'Deeply Inspirational'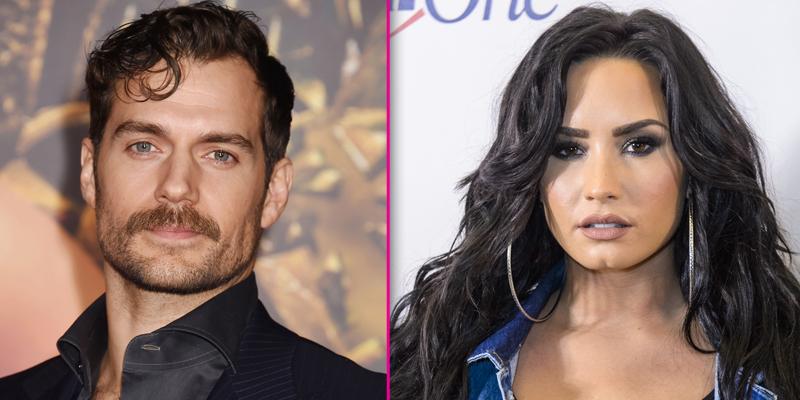 Demi Lovato might just have the most game in La La Land because she just pulled off the most iconic and shameless celebrity thirst trap, maybe ever! The "Confident" singer recently used a three-part strategy to shoot her shot with mega-hottie Henry Cavill, and it actually worked! So, get your notepad ready ladies and gents, because Demi just schooled us all on the art of the "skillful thirst trap." (thirst trap – to post a sexy picture to get the attention of your followers and/or the person you've been trying to snag.) Class is in session!
Article continues below advertisement
First, Demi followed Henry on Instagram. Then she almost immediately posted a thirst trap photo of herself looking dang-near flawless in white lingerie.
Step three came in the form of her liking a bunch of Henry's Insta posts, like, super quickly. (peep the liking speed) It can't go without mentioning that the singer was strategic with her "liking," as she liked the photos of the actor in a jujitsu studio – Demi and Henry both share a love for martial arts.
Article continues below advertisement
Twitter was in awe of the singer's bold flirting tactics and many crowned her the queen of freaking everything following her legendary "trapping."
"the way i'm switching up my insta game thank u for ur lessons @ddlovato," a fan wrote on Twitter.
Article continues below advertisement
"honestly unbelievable & deeply inspirational insta game," tweeted another.
And a third fan simply tweeted: "Demi Lovato is really about to snatch Henry cavill isn't she ..." Well, as a matter of fact, she is!
Article continues below advertisement
The best part of Demi's thirst trap is that Henry fell right into it! Henry ended up following her back and liking and commenting on a picture of her in jujitsu gear. (the strategic liking was key, clearly!) "This is awesome! Nice one Miss Lovato!," he commented!
All hail Demi Lovato, forever queen of the thirst trap!
Will you be trying out Demi's thirst trapping skills anytime soon? Sound off in the comments!