PHOTOS
Secrets Revealed! The Shocking Details of Christina El Moussa's New Man And His Horrifying Custody Battle With Pregnant Ex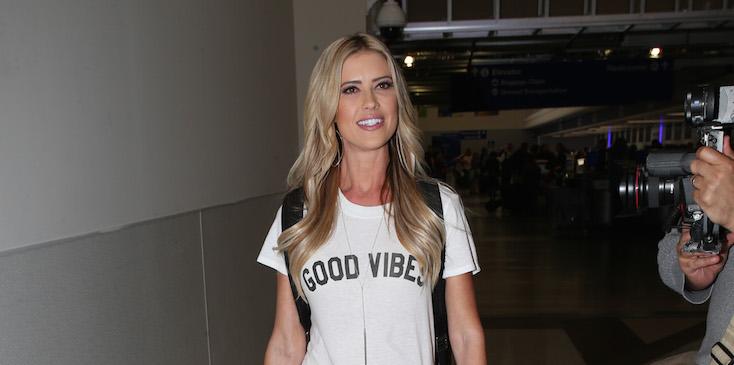 Article continues below advertisement
After filing divorce from his pregnant wife in 2015, Cristin Thompson (now Stuart) filed for sole physical custody after giving birth to their son, Teague Maclean Stuart. Radar obtained documents explaining that Cristin was willing to only share legal custody with the Anaheim Ducks player.
In response, Nate asked for joint legal and physical custody. He even wanted a baby name change for Teague! The papers revealed, "The minor child was named Teague Maclean Stuart without Nate's consent and contrary to the parties' prior discussions and agreement."
Article continues below advertisement
The divorce's end result turned out to be in favor of Cristin, in which she gained sole physical custody of Teague who didn't get a name change. While Nate is now dating Christina, it's unfortunate that Christina is now going through a divorce and custody battle of her own!
In January, Tarek filed for divorce from Christina and asked for joint custody of their kids Brayden, 1, and Taylor, 6. Rumors about Christina and her new boyfriend Nate dating started surfacing just last month.
Article continues below advertisement
While Christina hasn't responded to Tarek's petition, it's also hard to ignore the past experiences her new man has had in his own divorce war. It's also hard to take in consideration that Nate divorced his wife during her pregnancy.
Even though Nate's past may seem complicated, do you think Christina should continue to date him? Sound off in the comments below!