PHOTOS
Down Goes Diddy! See The Rapper Fall Into A Hole During His Performance At The 2015 BET Awards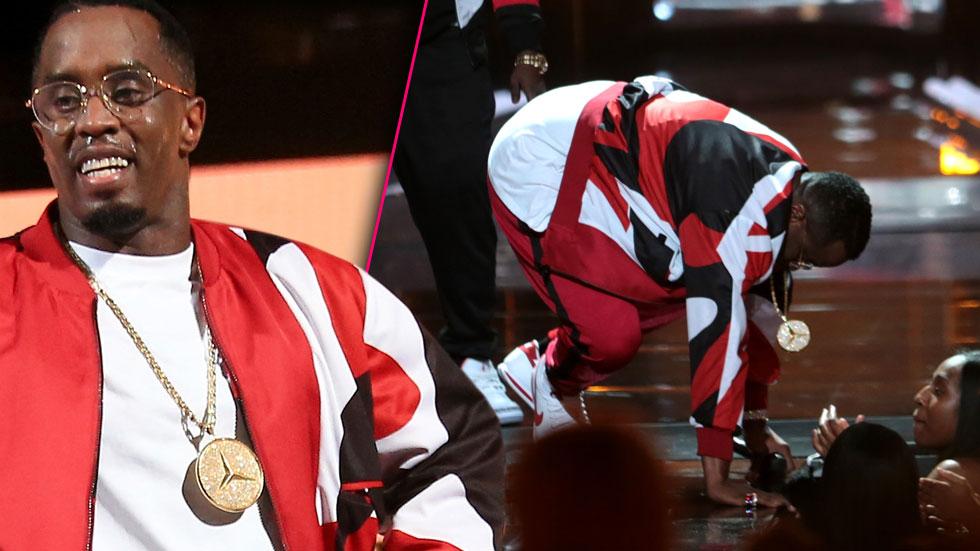 diddy falls bet awards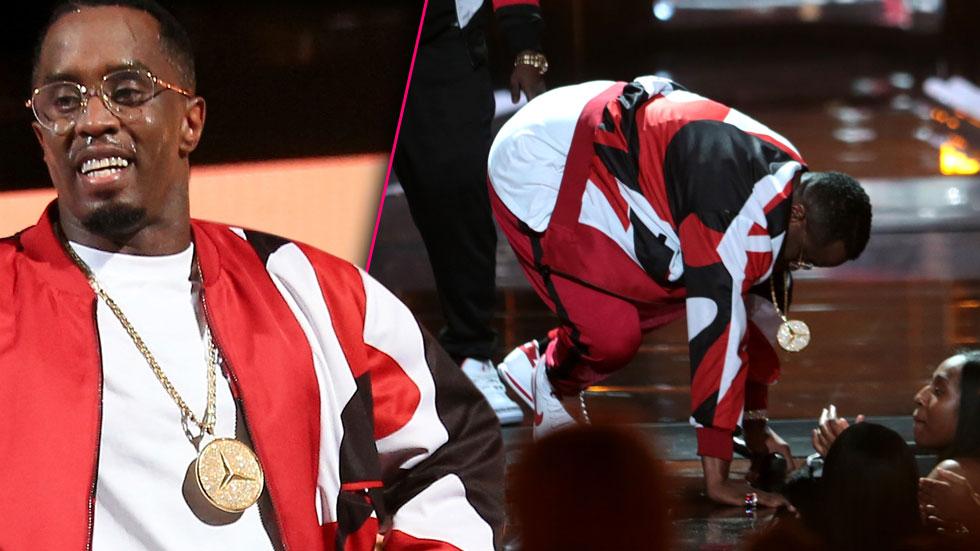 Diddy's week just keeps getting worse. The rapper's unexpected performance at the 2015 BET Awards on June 28 wasn't the only surprise of the evening, as he accidentally fell into a hole onstage!
Article continues below advertisement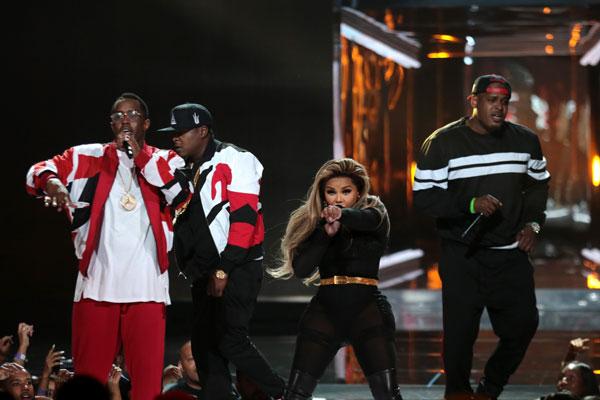 Diddy performed alongside hip-hop icons Faith Evans, Lil' Kim, 112, Pharrell Williams and more in a tribute to record label Bad Boy's 20th anniversary.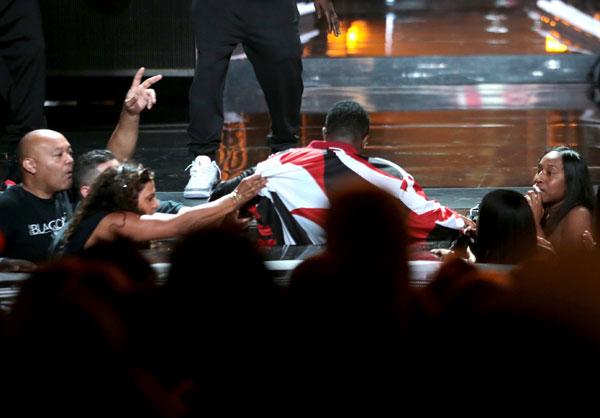 The "Bad Boy for Life" rapper suffered an embarrassing mishap during the performance, as he fell right into a hole!
Article continues below advertisement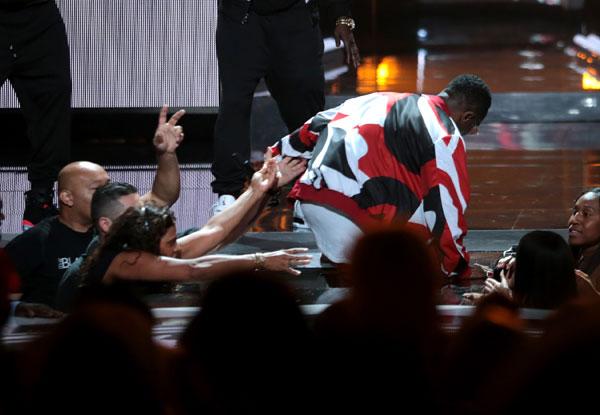 But the fall didn't stop Diddy from paying tribute to his label, as he quickly jumped out of the hole and continued to rap his heart out!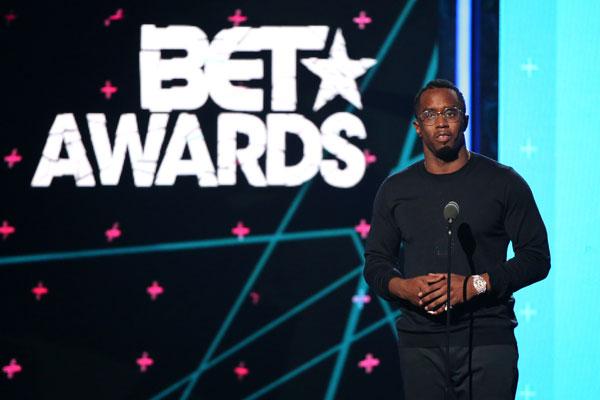 Unfortunately for Diddy, the tumble wasn't the only cringe-worthy moment of the evening. After the performance, he mispronounced the word "recipient" while introducing Smokey Robinson. "I'm sorry, y'all, I'm a little nervous because we just celebrated 20 years and it's like a big deal for me, so thank you all for being with me," he said.
Article continues below advertisement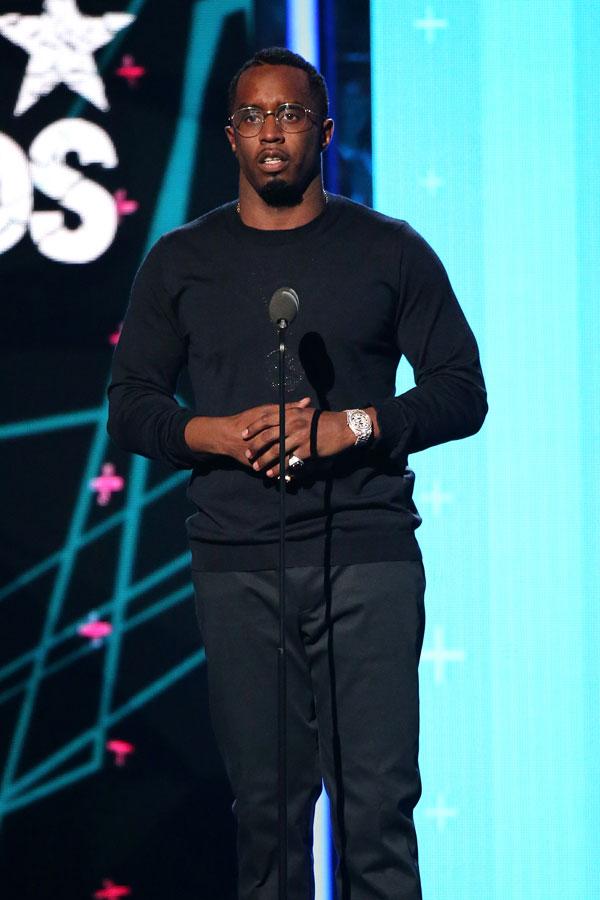 Diddy took the mishap like a pro again, as he started over and delivered the speech perfectly!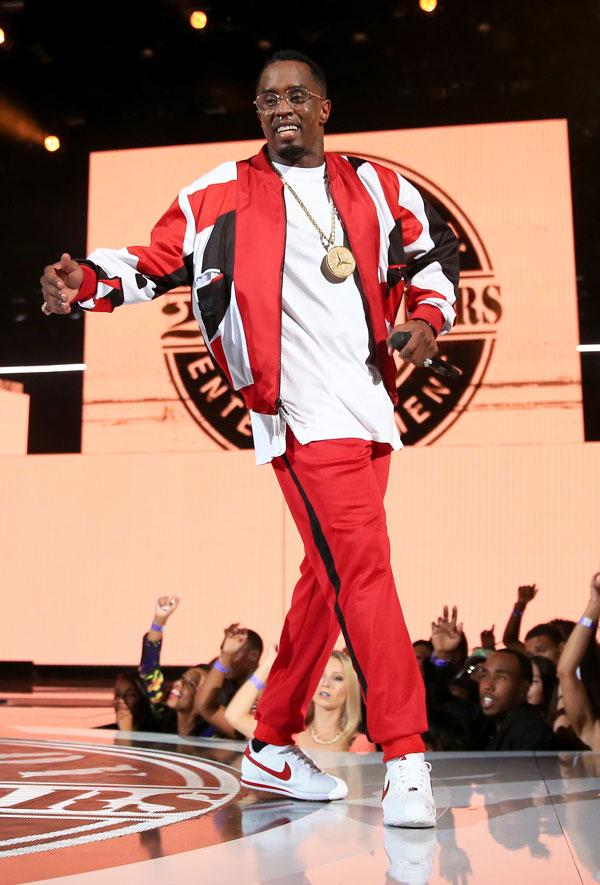 The flubs during the award show come days after Diddy was arrested for fighting with his son's football coach at UCLA. Hopefully things start looking up for Diddy!