PHOTOS
So Fake! 8 Signs Proving Donald Trump & Melania's Marriage *Is* 'Transactional'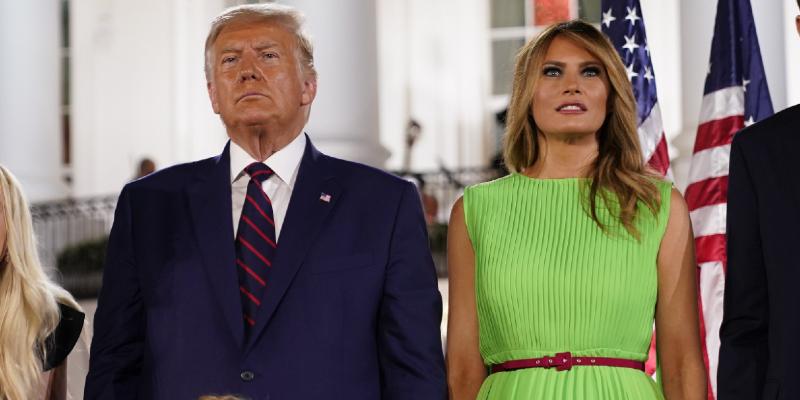 Tale as old as time! Shocking allegations have come out about the state of Donald Trump and Melania Trump's marriage.
In the new book from Stephanie Winston Wolkoff — former advisor to the First Lady — titled Melania and Me: The Rise and Fall of My Friendship with the First Lady, she claims that the Trumps used each other to further their careers.
Winston Wolkoff claims that the marriage between the two was nothing but a "transactional" affair.
Article continues below advertisement
FAKE MARRIAGE BOMBSHELL: DONALD & MELANIA'S MARRIAGE MERELY 'TRANSACTIONAL DEAL'
"I do believe it is a transactional marriage. Donald got army candy, the Vogue cover legitimized Melania which legitimized Donald as well, and Melania got two dynamic decades," the former advisor told BBC Newsnight. "She was a young model, she was striving, she didn't have success yet. She met Donald, she married, she had a son, she became an American citizen and 10 years after that, she is the First Lady of the United States. I do believe it was a magic moment, and I also believe it was a made-for-TV moment."
The pair were married in January 2005 and have been together ever since.
Since being elected President, rumors have dogged Donald and Melania about their marriage being a sham and purely a show.
Here's a look at 8 signs proving Donald and Melania's relationship truly IS 'transactional.'
Melania Refuses To Hold His Hand
The First Lady's hands move fast! She repeatedly appears to refuse to hold her husband's hand in public. Above, she does appease him with a one second hand hold, before quickly detaching. Other times she has swatted him away.
Article continues below advertisement
Melania's Body Double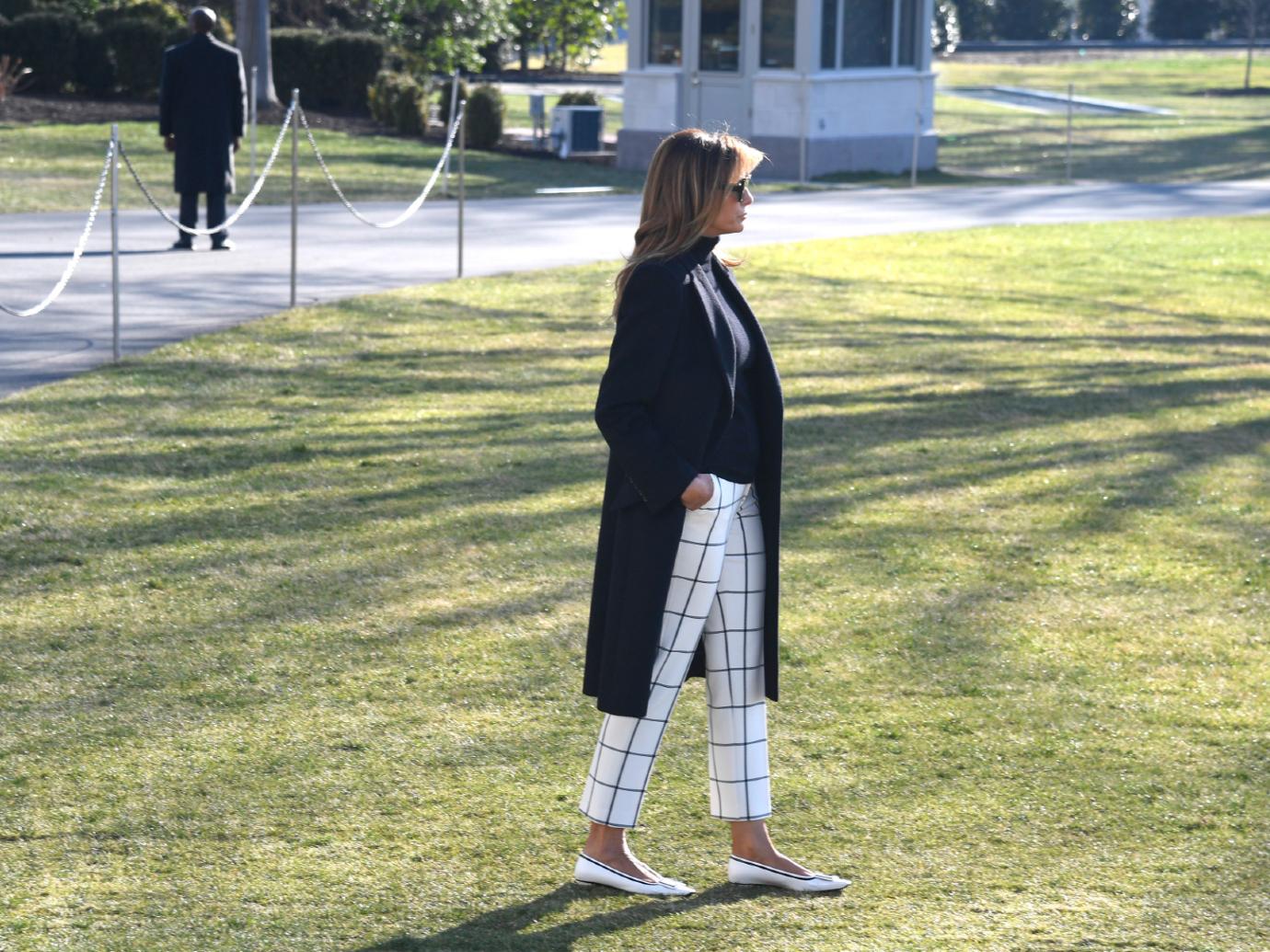 Speculations about the First Lady having a body double — possibly a look-alike Secret Service agent — pop up periodically. When surveying tornado damage in March of 2019 in Alabama, some felt that FLOTUS again looked "different." This rumor has been going around for years.
Article continues below advertisement
Melania Cried When Donald Got Elected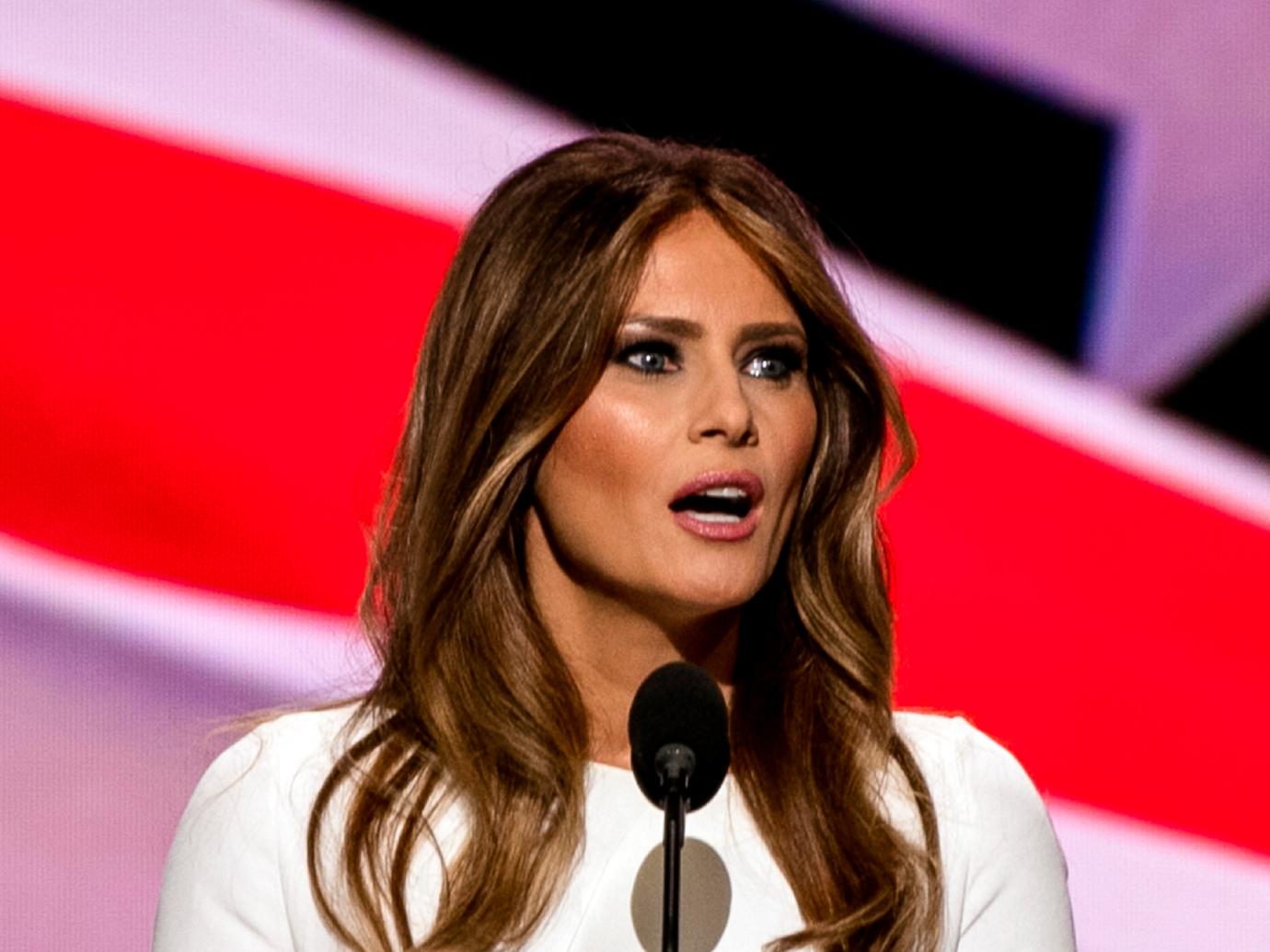 Four More Years (she would have to be with him). In the book Fire and Fury, author Michael Wolff memorably stated that Melania cried when Trump got elected — and they were not tears of happiness.
Article continues below advertisement
Donald Joked That Melania Wouldn't Cry If He Got Shot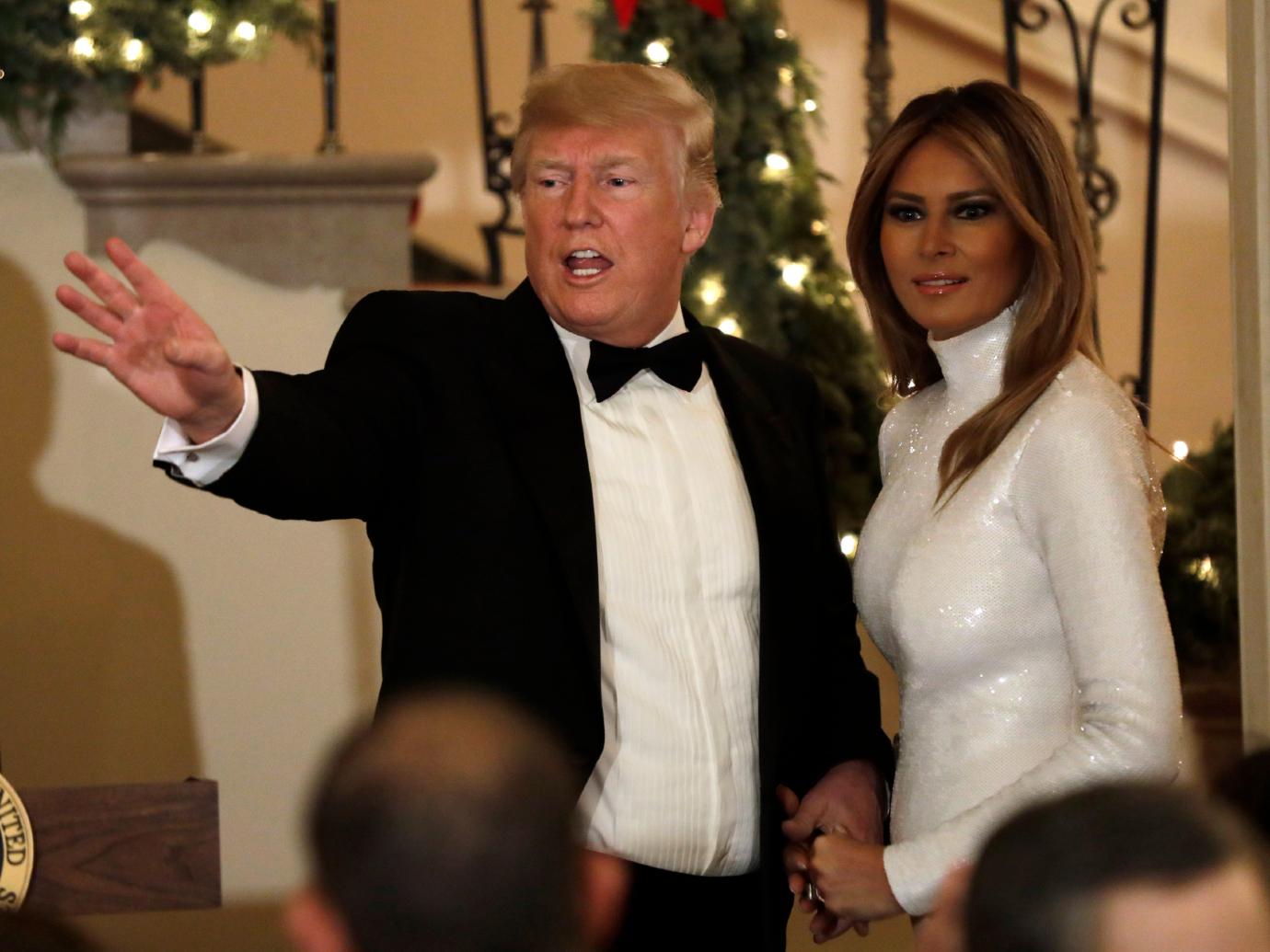 At a private fundraising event Donald went a little off script. At first he was reminiscing, thinking about when Louisiana Republican Steve Scalise got shot. Then he said: "Scalise's wife cried her eyes out when I met her at the hospital that fateful day... I mean not many wives would react that way to tragedy, I know mine wouldn't."
Article continues below advertisement
Awkward Public Kisses
When President Trump met with French President Emmanuel Macron — and his wife Brigitte Macron — Donald air kissed his wife, but had no problem going in to kiss Brigitte on the cheek. Granted, Melania was wearing a wide-brimmed white hat... and some would say on purpose (to avoid the kisses!).
Article continues below advertisement
Melania Doesn't Seem To Care About His Alleged Affairs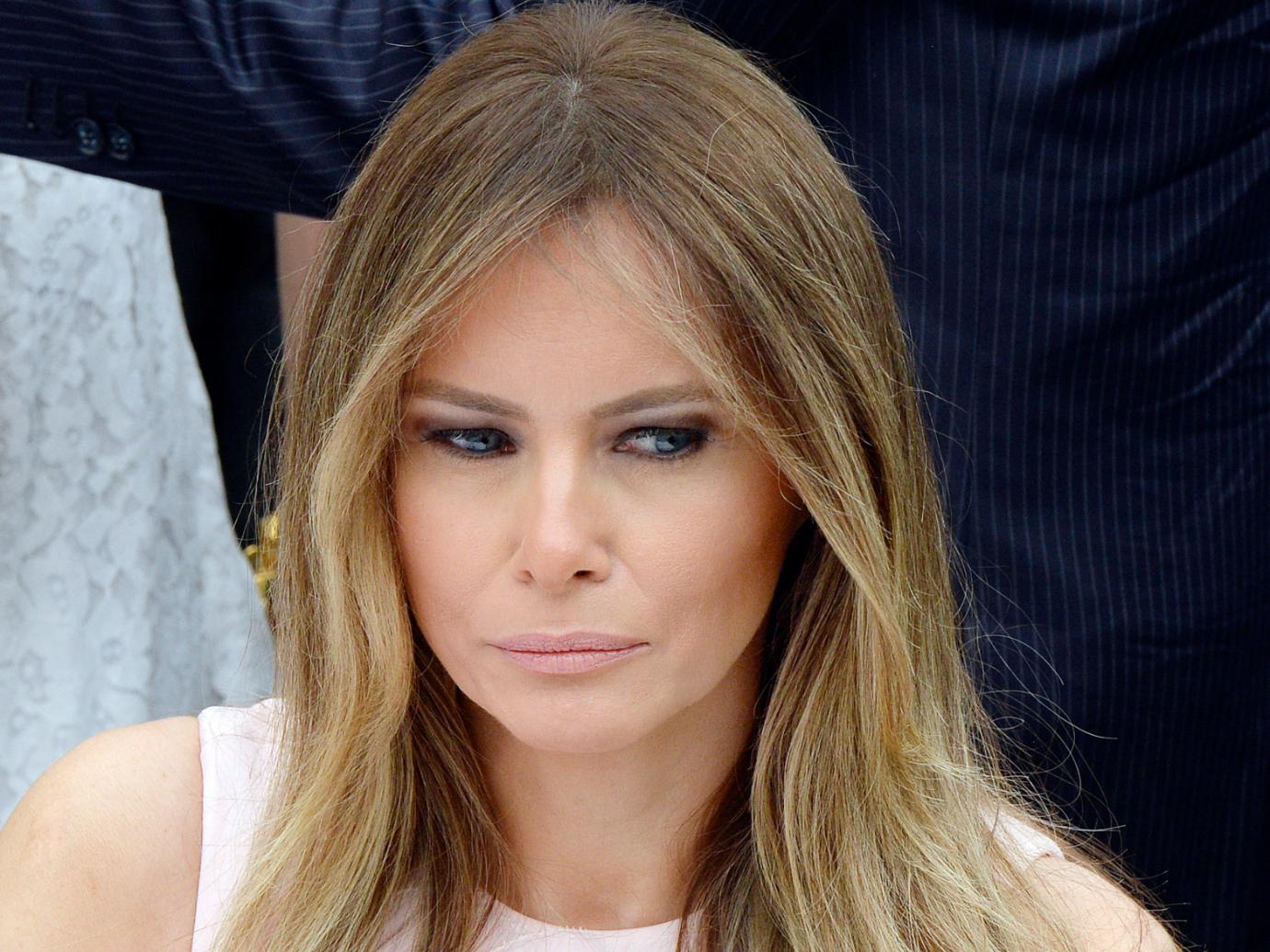 When once confronted about the allegations of infidelity by her husband, the First Lady simply said that "really hard evidence was needed." And then she followed it up with: "I have more important things to worry about and to do."
Article continues below advertisement
Donald Forgets That Melania Is There
Awkward! On a visit to Florida to survey the aftermath from Hurricane Irma, Trump sent his regards on behalf of his absent wife — who was actually standing right next to him. "I want to thank everybody, the first responders, on behalf of myself, our Vice President — Melania really wanted to be with us," Trump said.
Article continues below advertisement
Melania Rarely Smiles Around Him
This is strange, considering Melania is a former model and *knows* how to find the camera! Often times she has to be reminded — like in the clip above — to smile for the photo op by President Trump.