PHOTOS
Duane 'Dog' Chapman Posts Touching Tribute To Late Wife Amid Engagement Rumors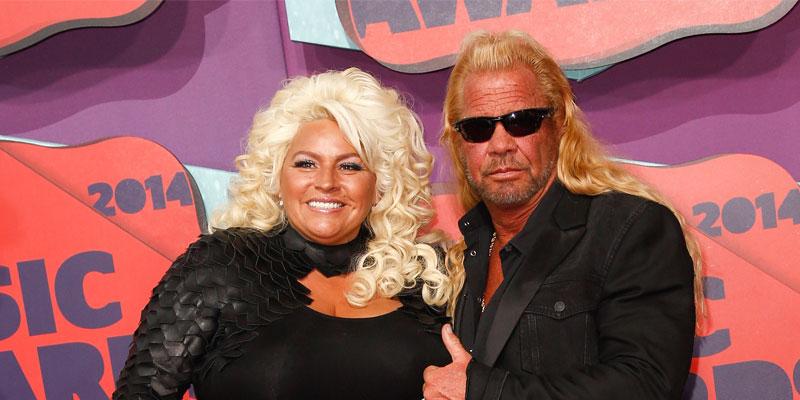 Duane "Dog the Bounty Hunter" Chapman is remembering his late wife. On Sunday, February 2, the 67-year-old reality star posted a picture of Beth on his Instagram account along with a heartbreaking caption. Duane's update comes days after he appeared to propose to his girlfriend Moon Angell.
Article continues below advertisement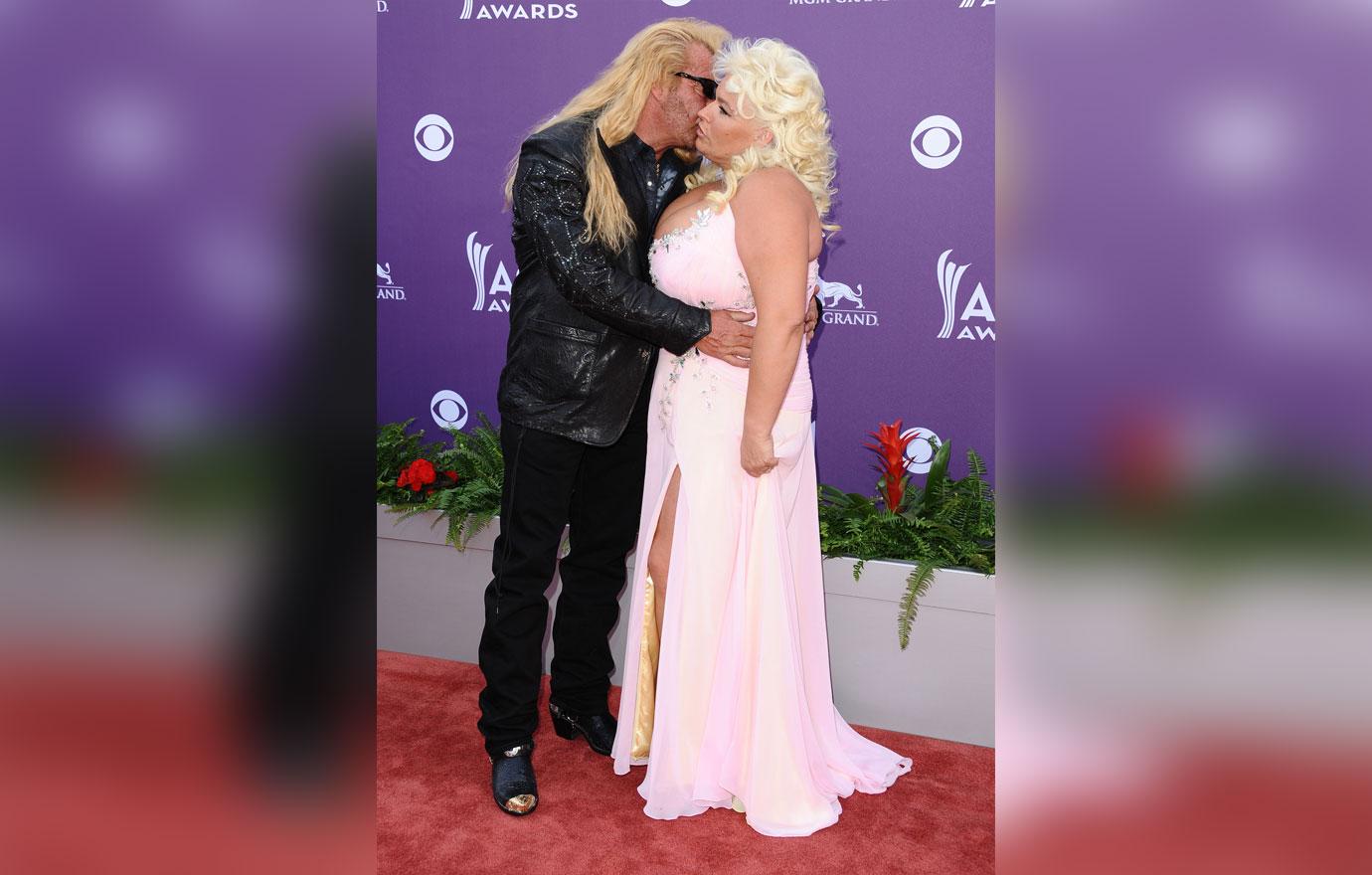 Duane posted a behind-the-scenes photo of him and Beth embracing and about to kiss. "I sure miss you today!!" he wrote in the caption.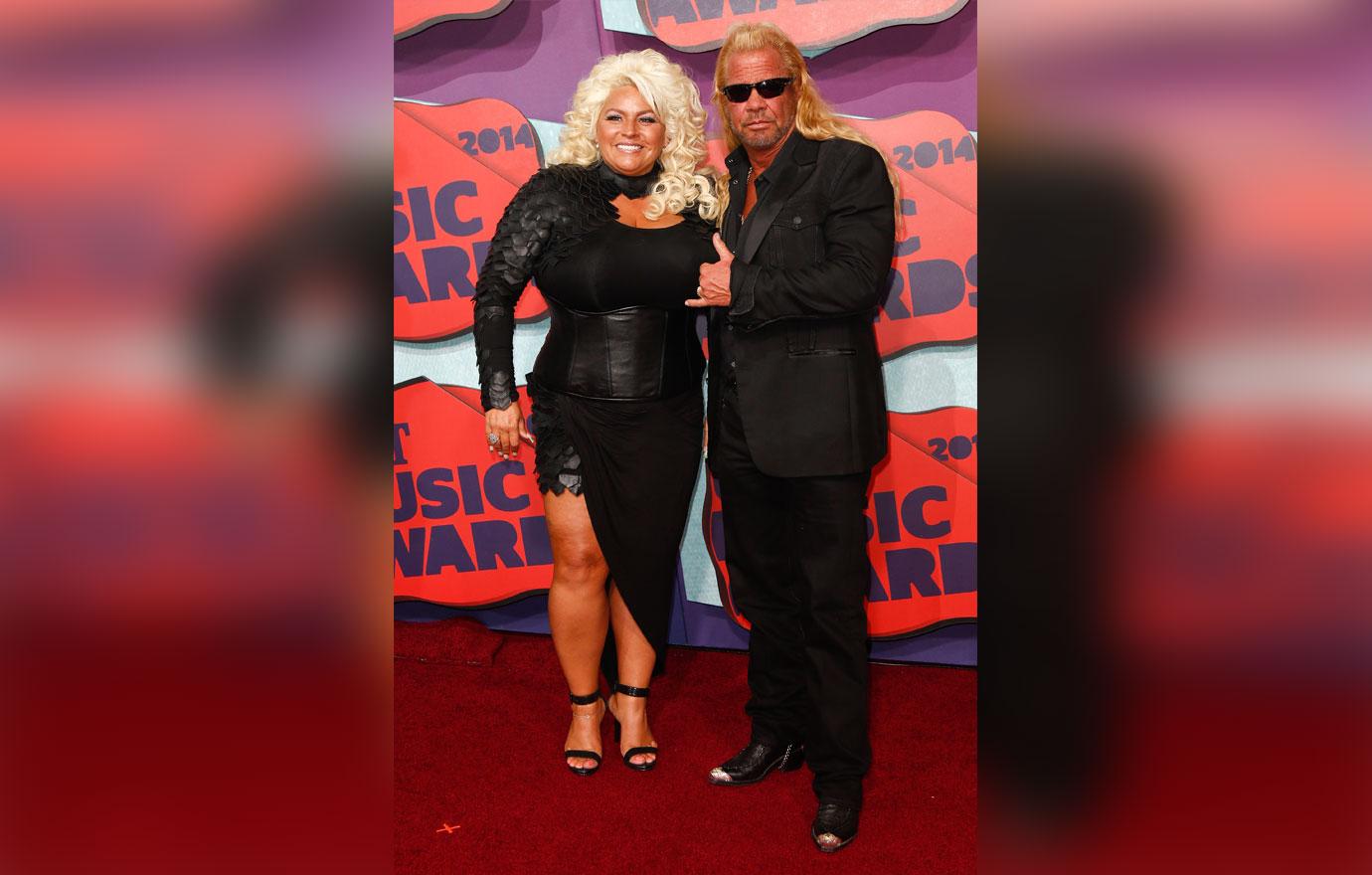 Fans quickly flooded his comments section and left their condolences. "I'm sure she is with you every step Dog," one person told him. Someone else wrote, "My heart breaks for you losing Beth it's not easy praying you can get through this one day at a time I'm so very sorry."
Article continues below advertisement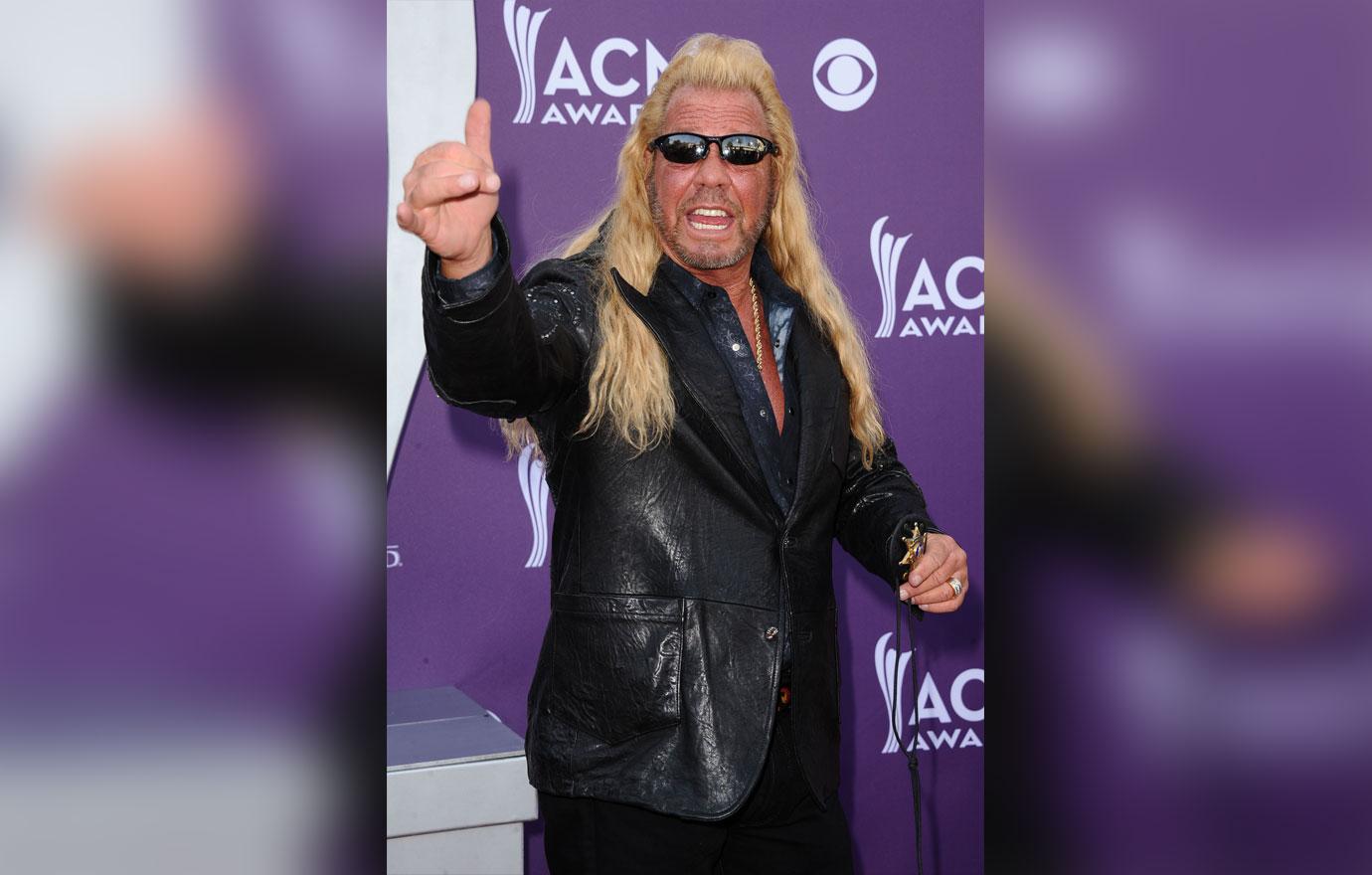 The Dog's Most Wanted star's touching post comes days after he proposed to new girlfriend Moon during an appearance on The Dr. Oz Show. "I am a lot happier with her around. Moon Angell, will you marry me?" he asked during the episode.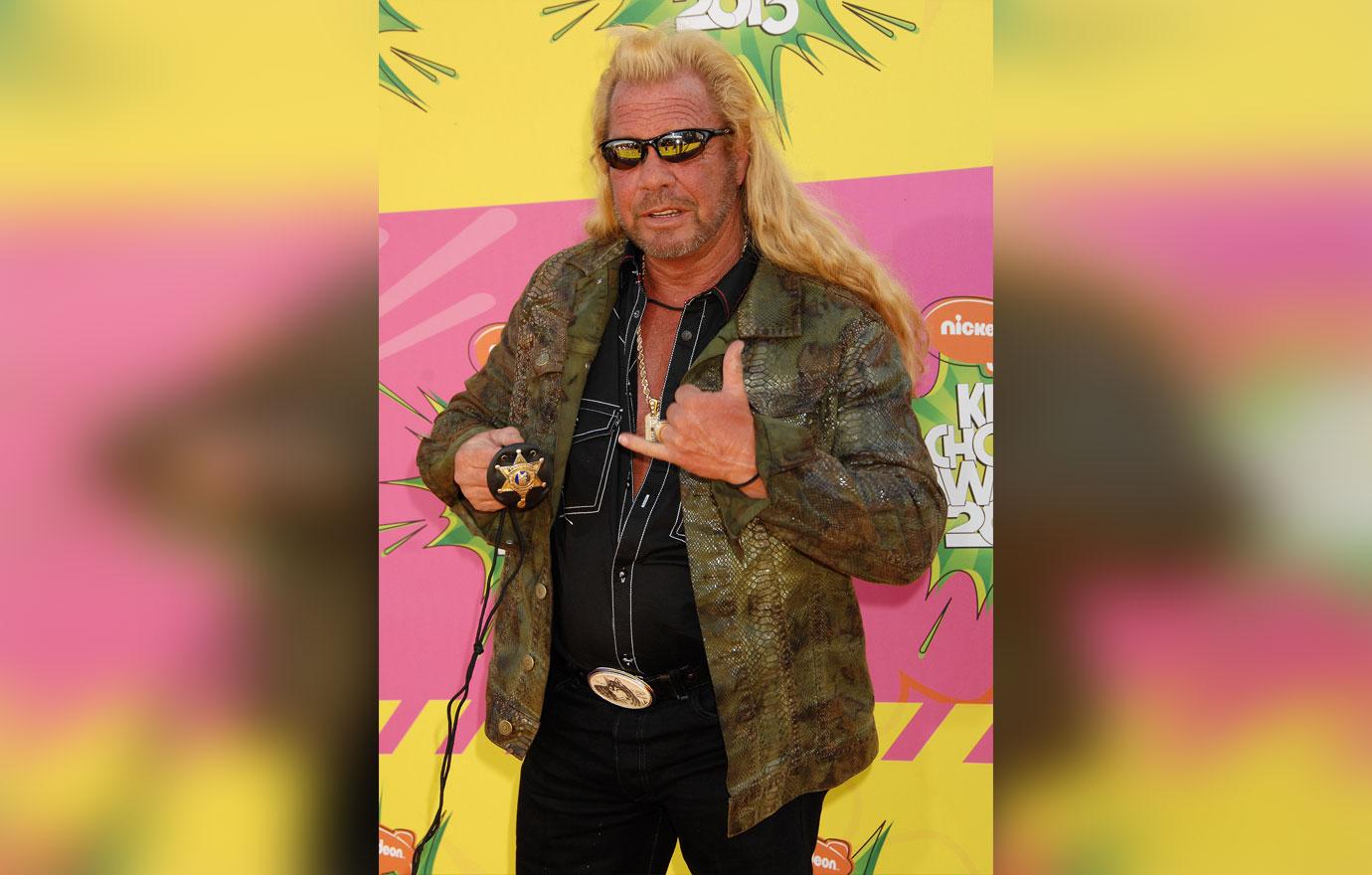 Beth died after a long battle with cancer in June 2019. After her death, Duane spoke candidly about how hard he took the loss. He dropped a lot of weight rapidly and was subsequently rushed to the hospital for a heart condition.
Article continues below advertisement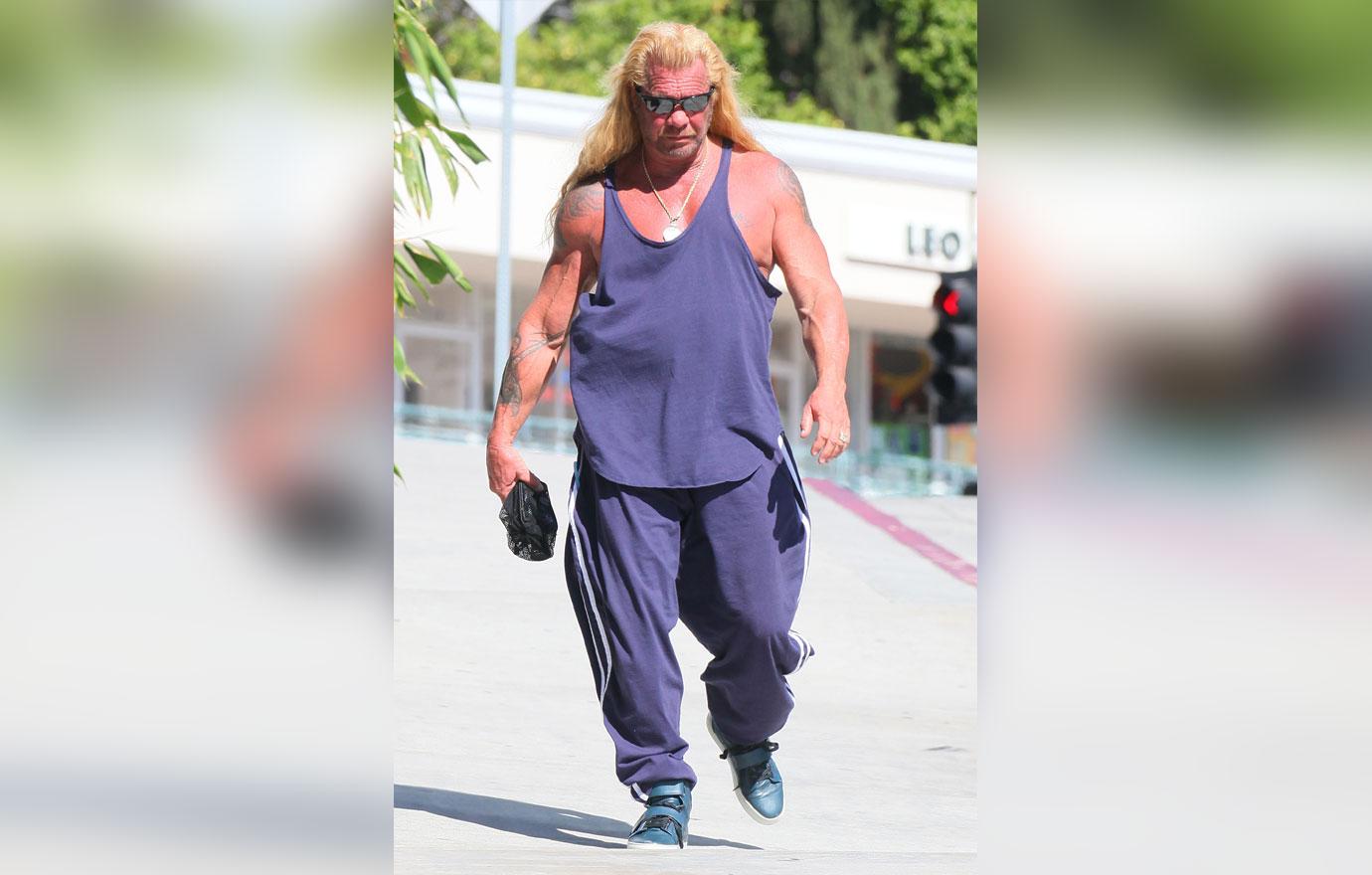 Duane claimed his decline in health was caused by a "broken heart." He also told People in August 2019 that he would never get remarried. "What deal we said is I will never take 'Beth' off my chest, I have her name here, and I will never get married," he recalled at the time. "She said to me, 'We are human, okay?' And probably the same thing I'd say to her: 'I know you're gonna have a boyfriend, I hope you have 10, but don't go fricking marry one, and say those words. Don't you dare do that.' I would say that, and she did say that to me."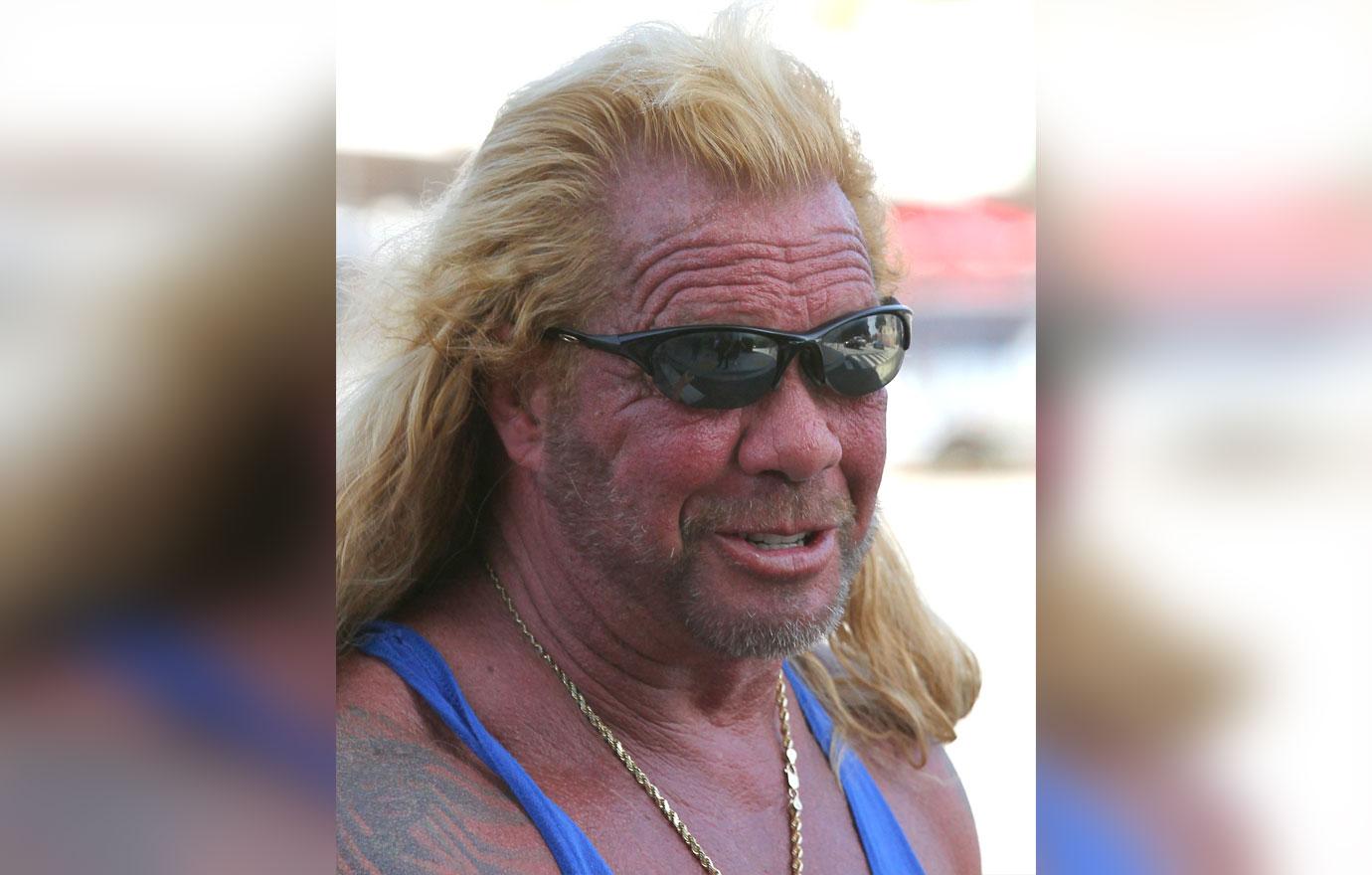 Moon, who was previously linked to Duane's son, was also good friends with Beth before her death. She was reportedly the maid of honor at Beth and Duane's 2006 wedding.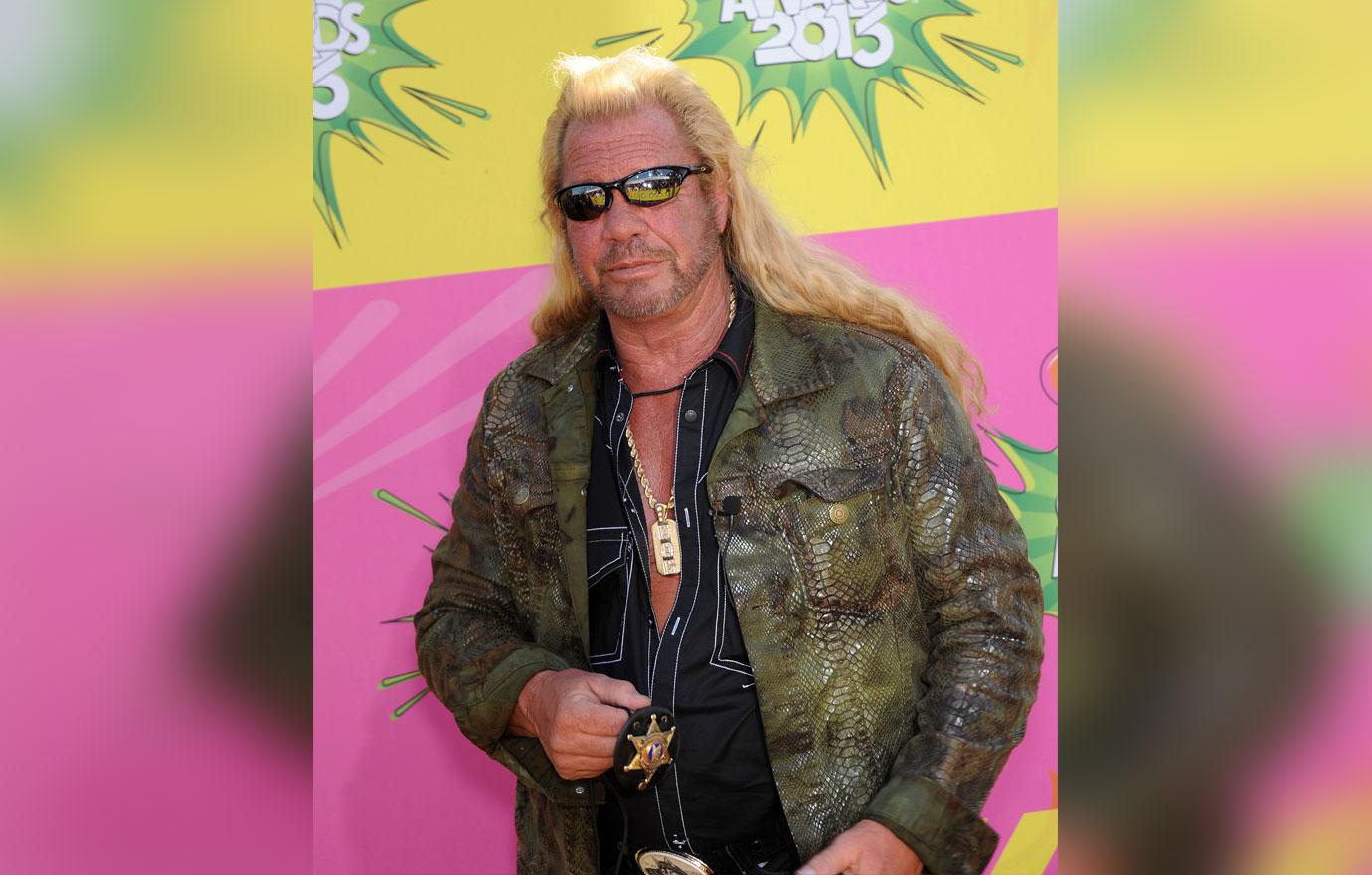 Duane daughter's Lyssa has opposed his new relationship. In 2019, she wrote, "If someone who met your family by dating your brother, tried to date your father after your step-mom died, what would you do?"