PHOTOS
Emilia Clark Reveals 'Game Of Thrones' Sex Scenes Were Awkward Because Her Brother Worked On Set!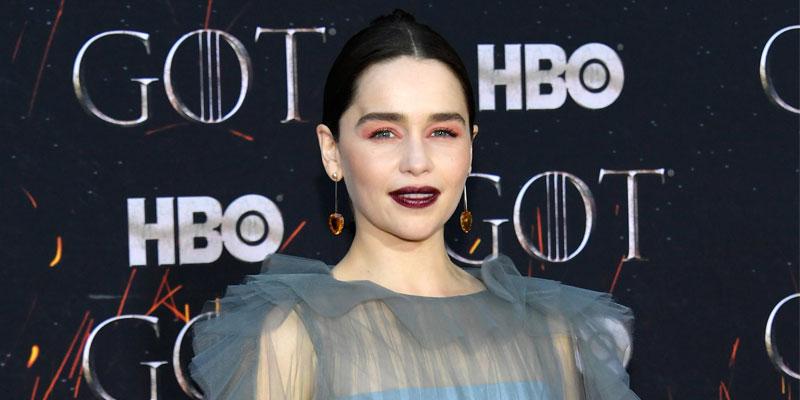 Game of Thrones star Emilia Clark got candid about filming sex scenes for the HBO hit during an appearance at Jimmy Kimmel Live! on Wednesday, May 1. The actress explained that it could sometimes be awkward since her brother was a camera operator on set! Scroll through to get all the details.
Article continues below advertisement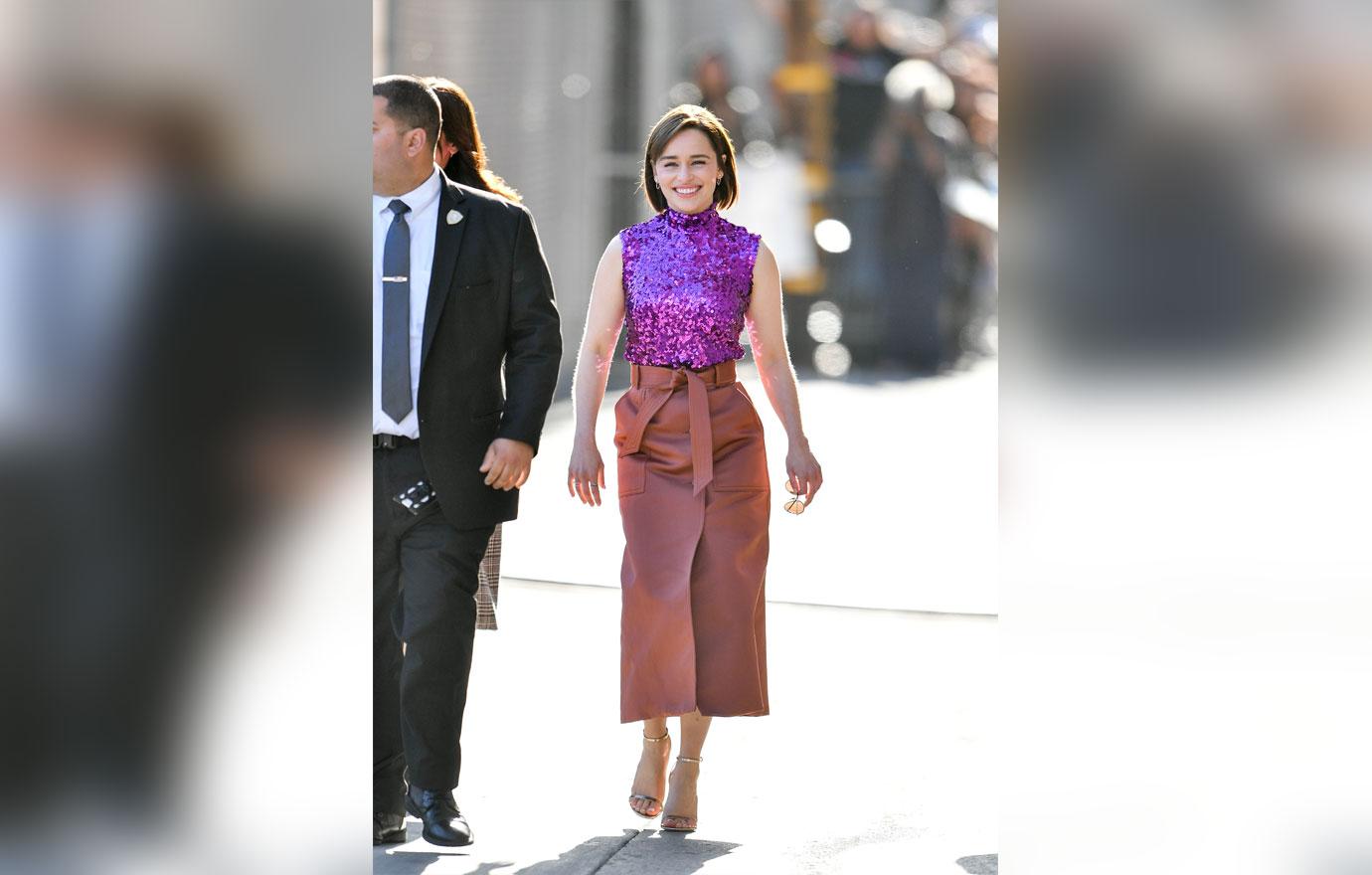 While Emilia, 32, has had her fair share of sex scenes while filming GoT since 2011, she did admit that things got a lot lot more awkward on set when her brother joined the crew.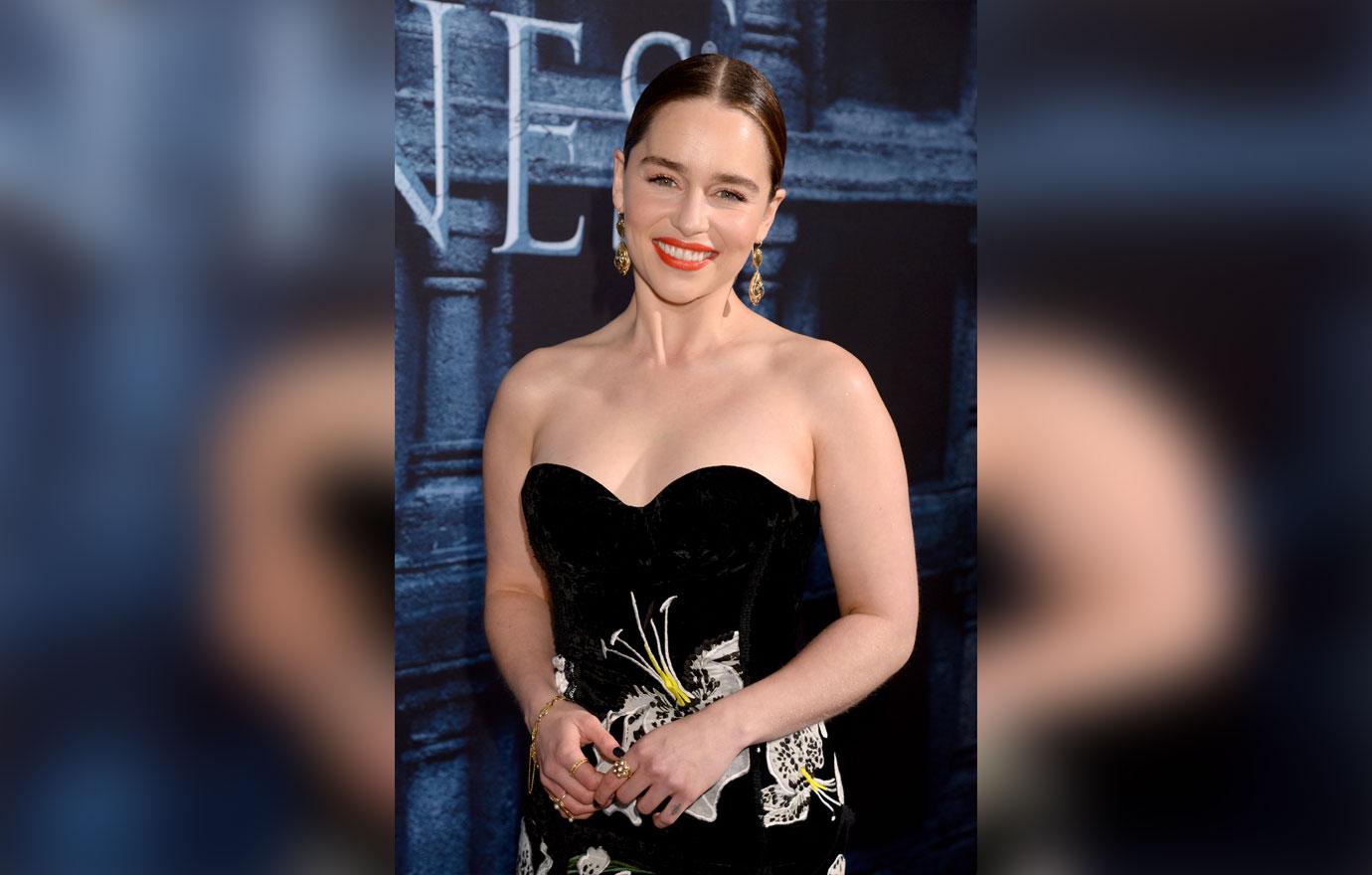 "He's in the camera department," the actress revealed when Jimmy, 51, asked her if her brother works on the show. "He was working the nights so I really got to see what was really going down."
Article continues below advertisement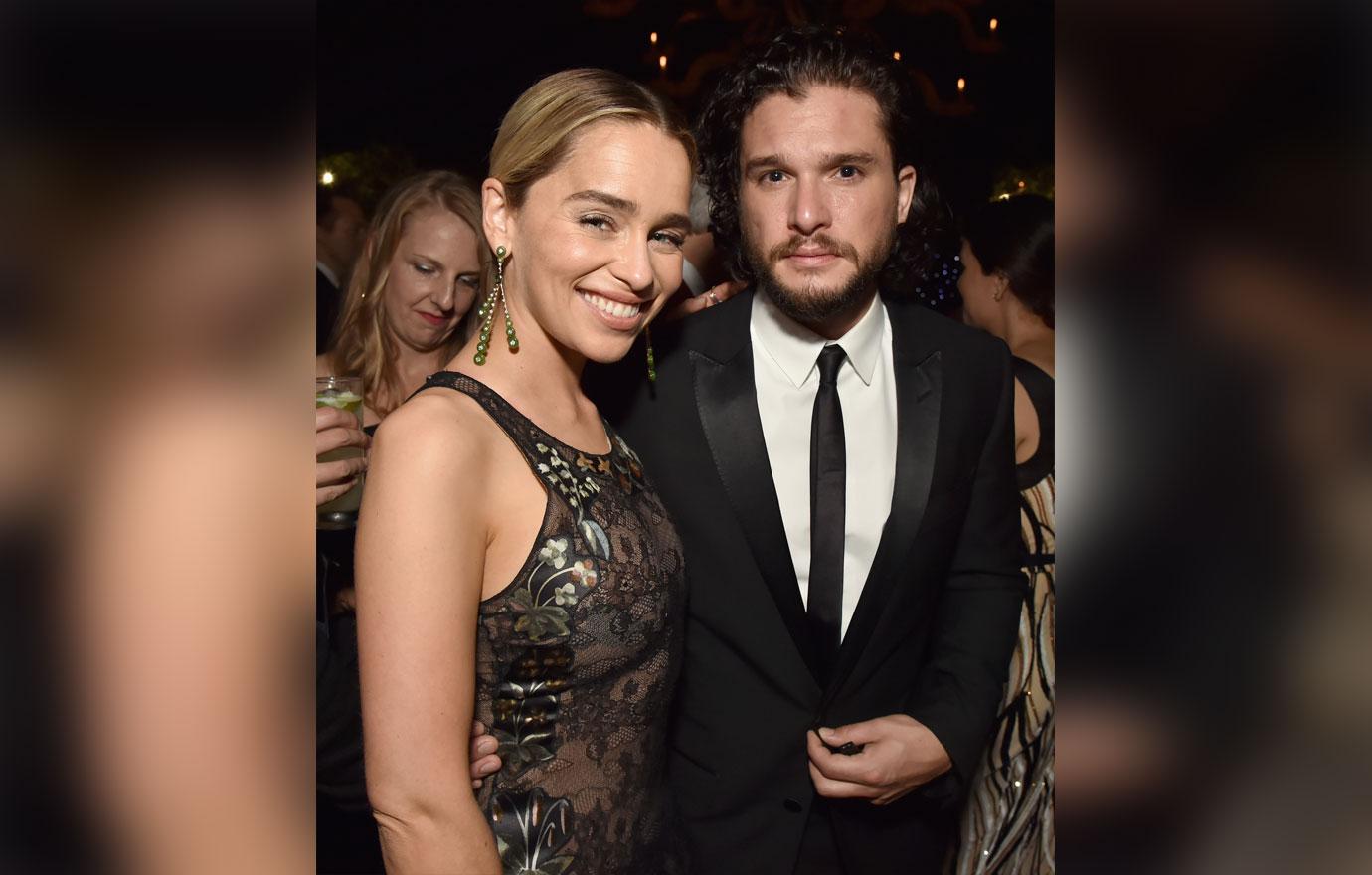 The host then asked Emilia whether or not he was around during her intimate scenes with Jon Son, aka Kit Harington.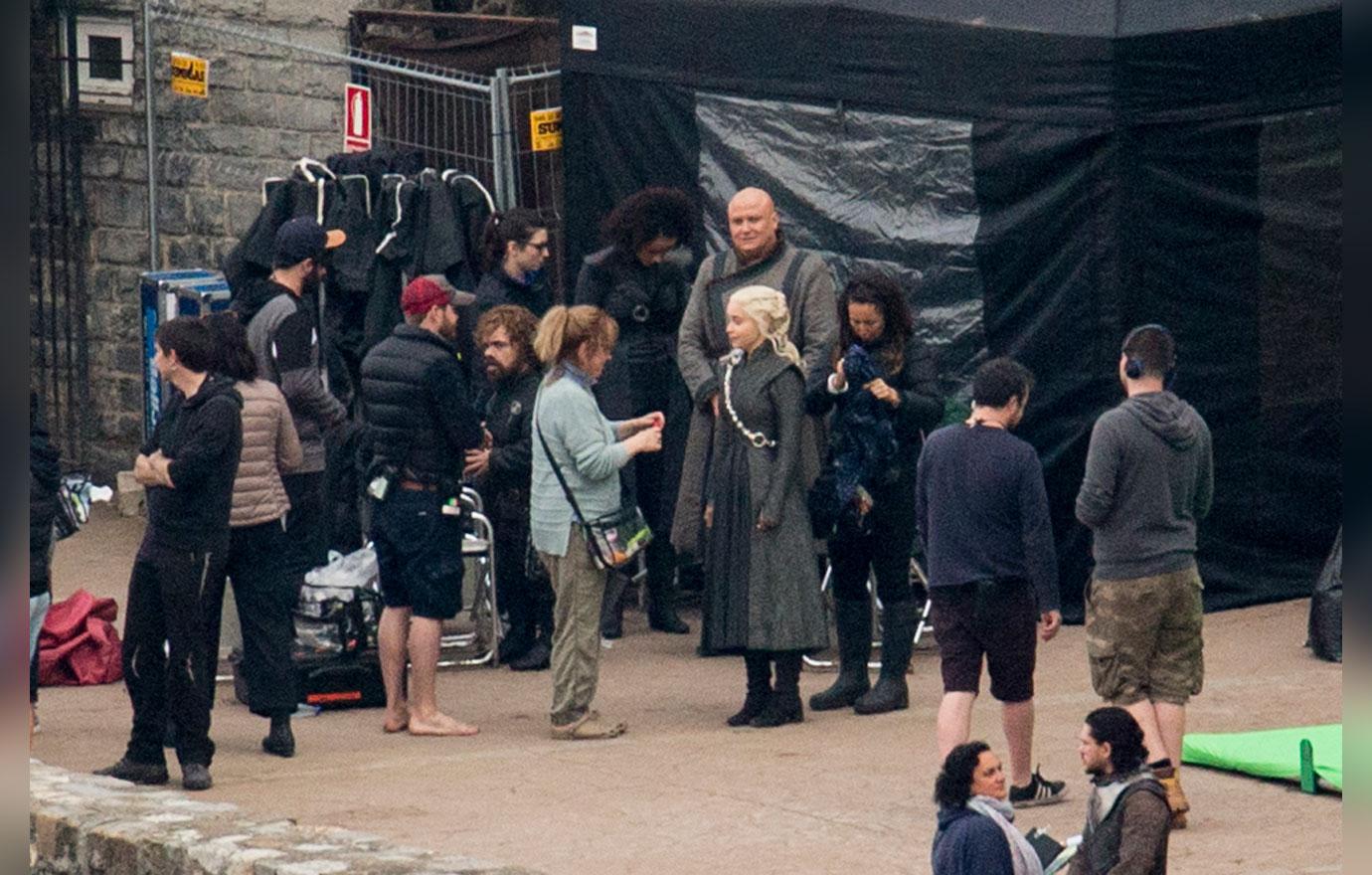 "Yeah, there's some days when he's like 'Oh I'll swing by' and I'm like 'No it's good! You can stay there,'" she explained with a laugh.
Article continues below advertisement
Watch the full interview here!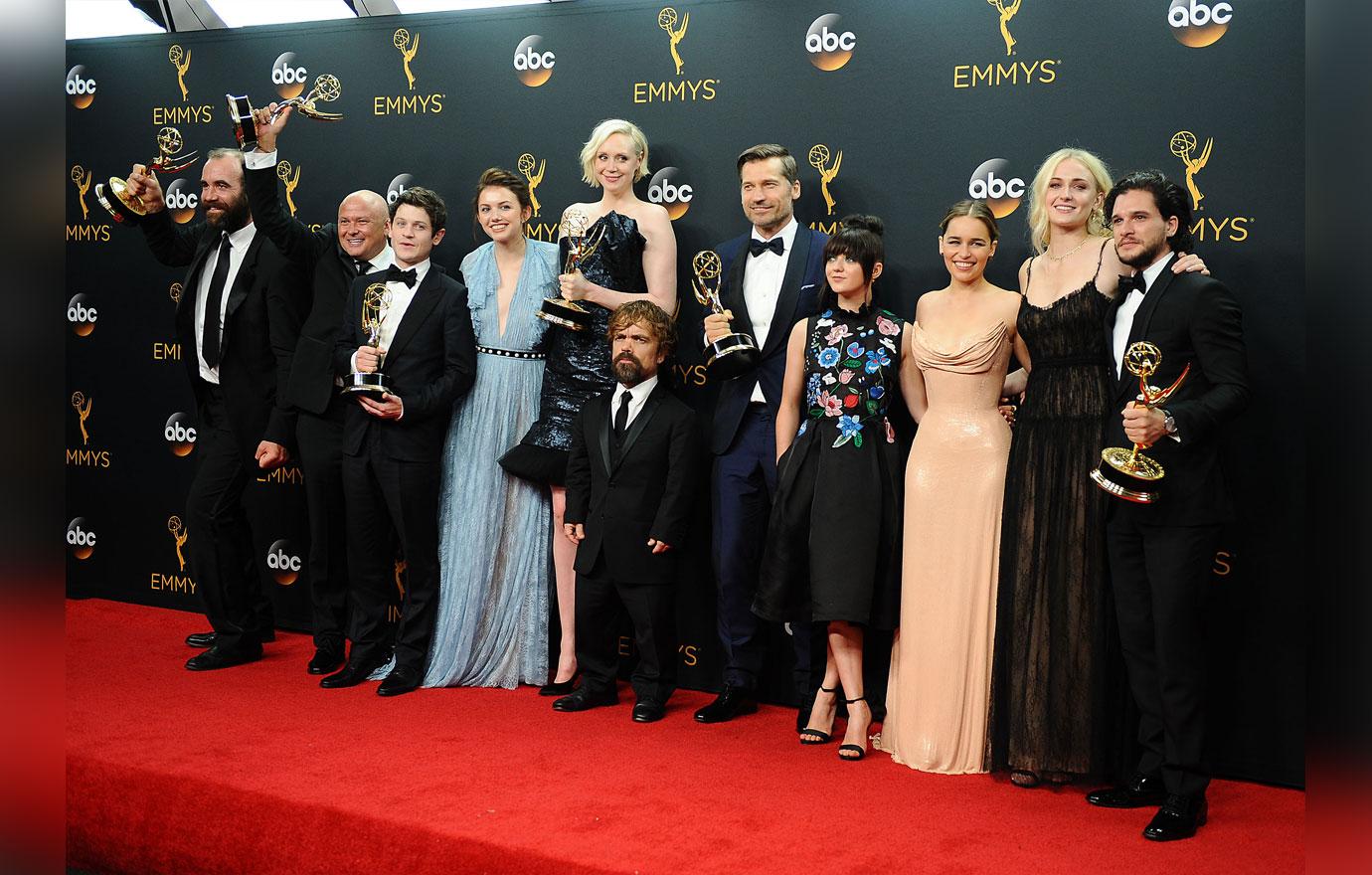 Game of Thrones airs Sundays at 9pm ET on HBO.
What do you think of Emilia's brother working on set? Let us know in the comments below!