PHOTOS
Eminem Says He Sides With Chris Brown Over Rihanna Assault On Alleged Leaked Song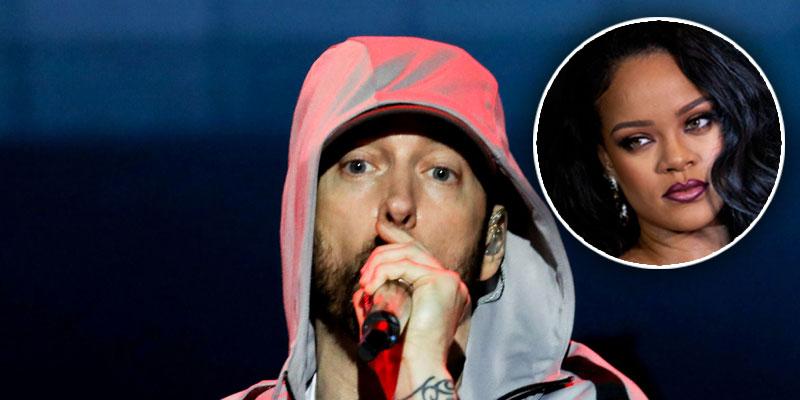 Eminem might have some explaining to do to his fans! On Sunday, November 3, a leaked seven-second snippet entitled "(SNIPPET) Eminem – Things Get Worse (Rihanna Diss)" surfaced on the internet. On the track, the rapper, 47, allegedly said that he supports Chris Brown assaulting Rihanna.
Article continues below advertisement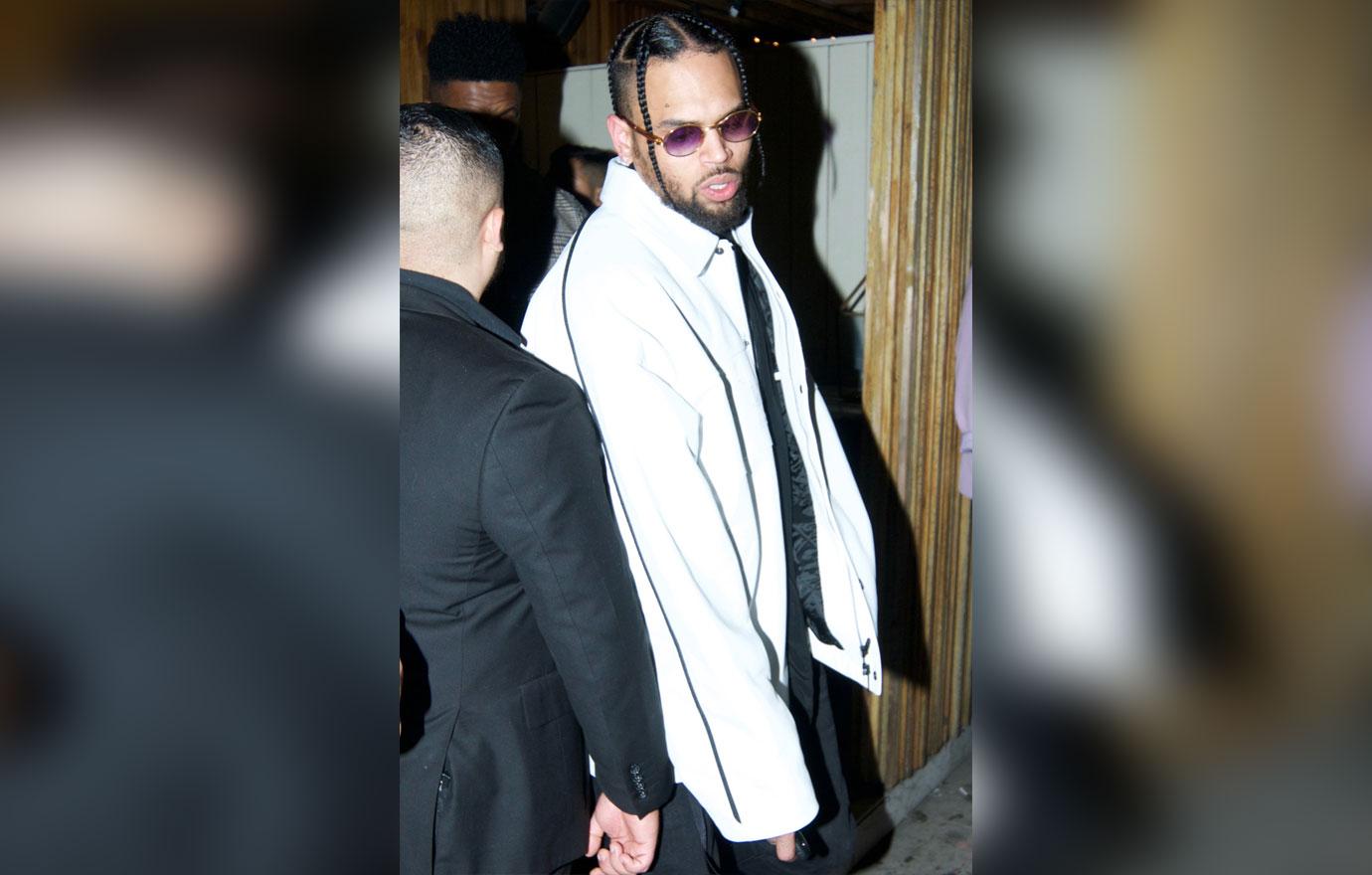 In the short clip, the rapper allegedly stated, "I'd side with Chris Brown, I'd beat down a b**ch too." The leaked audio is seemingly from an unreleased version of B.o.B's 2011 song "Things Get Worse."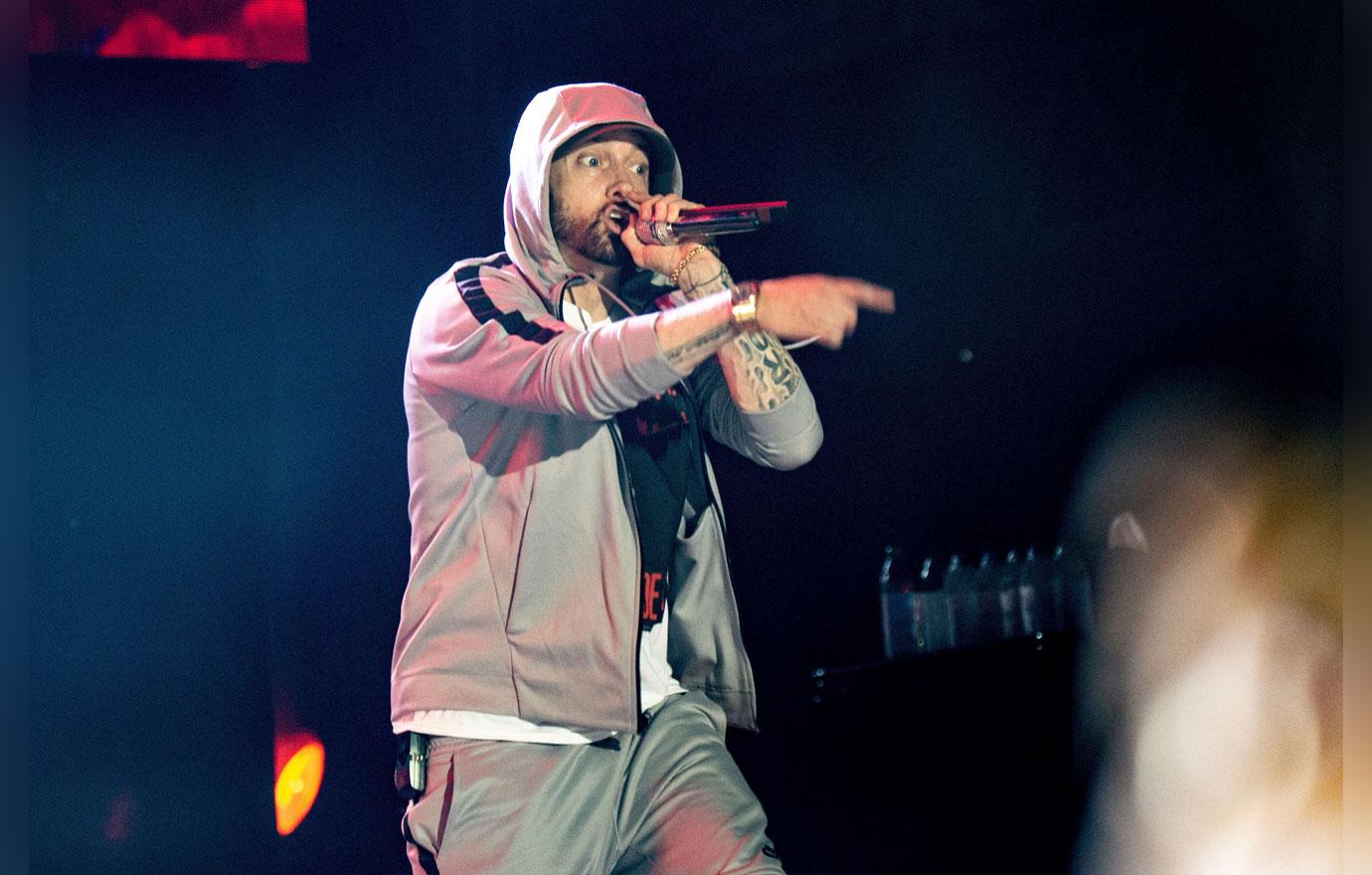 Although Chris, 30, and Rihanna, 31, have yet to address the issue at hand, that hasn't stopped fans from chiming in. "Eminem grown a-- really glorifying abuse for a damn song after my favorite lend her vocals to numerous songs for him is disgusting," one Twitter user wrote.
Article continues below advertisement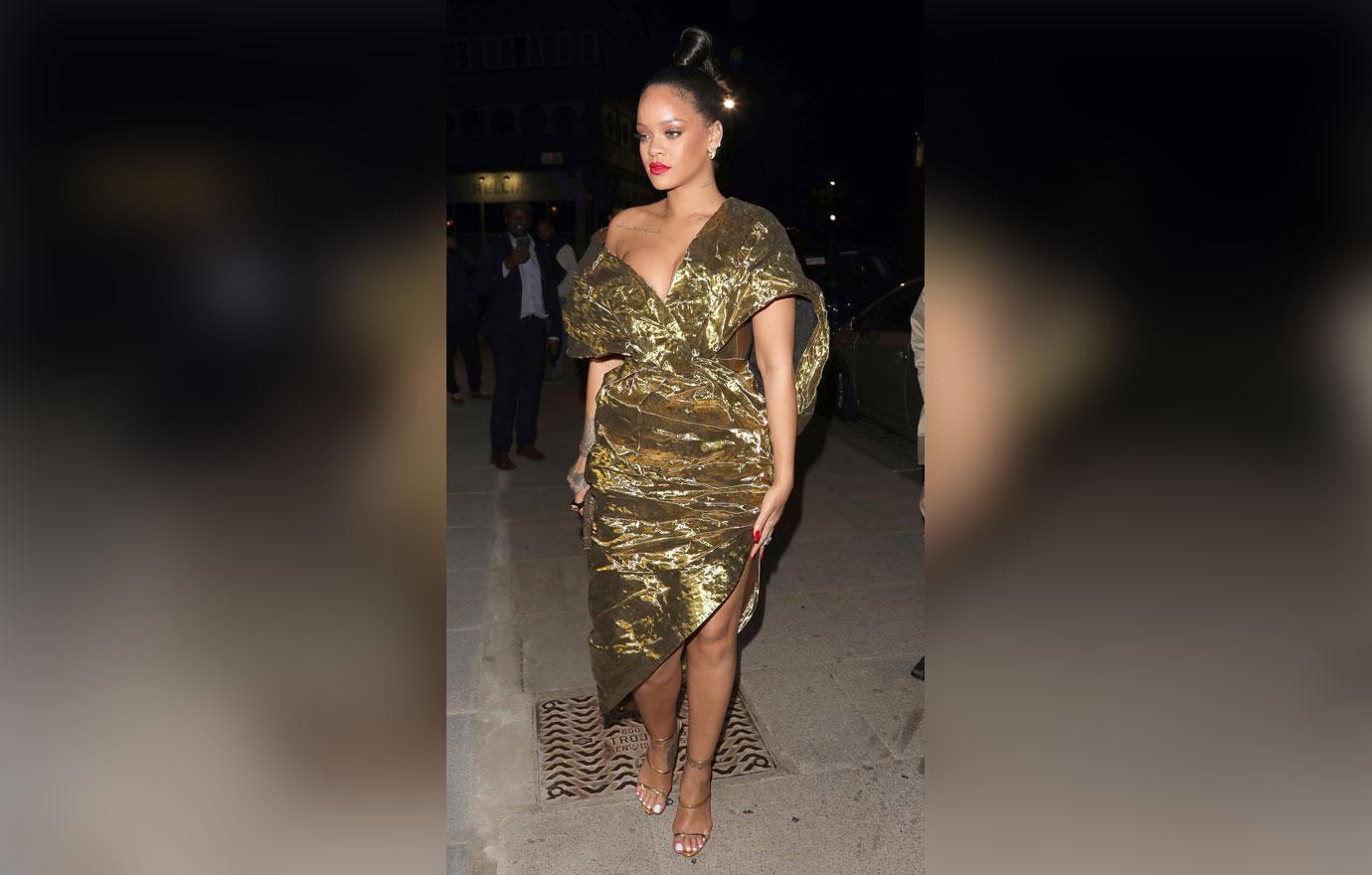 In the past, Rihanna and Eminem have worked on several tracks including "Love The Way You Lie," which was released in June 2010. The song and video reflected on the effects of an abusive relationship.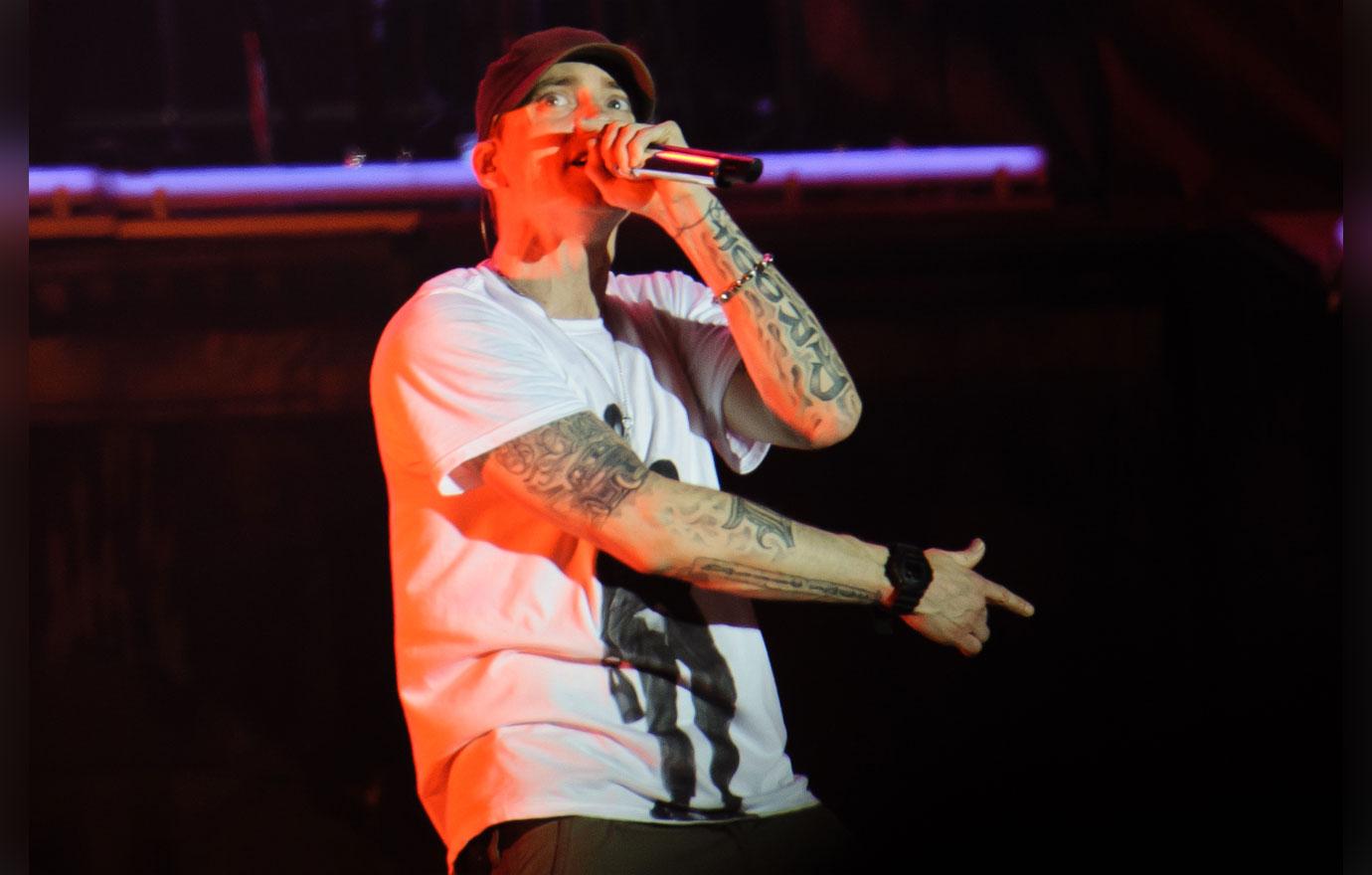 "Next time I'm pissed, I'll aim my fist at the drywall / Next time? There won't be no next time! / I apologize, even though I know it's lies / I'm tired of the games, I just want her back, I know I'm a liar / If she ever tries to f**kin' leave again, I'ma tie her," Eminem rapped.
Article continues below advertisement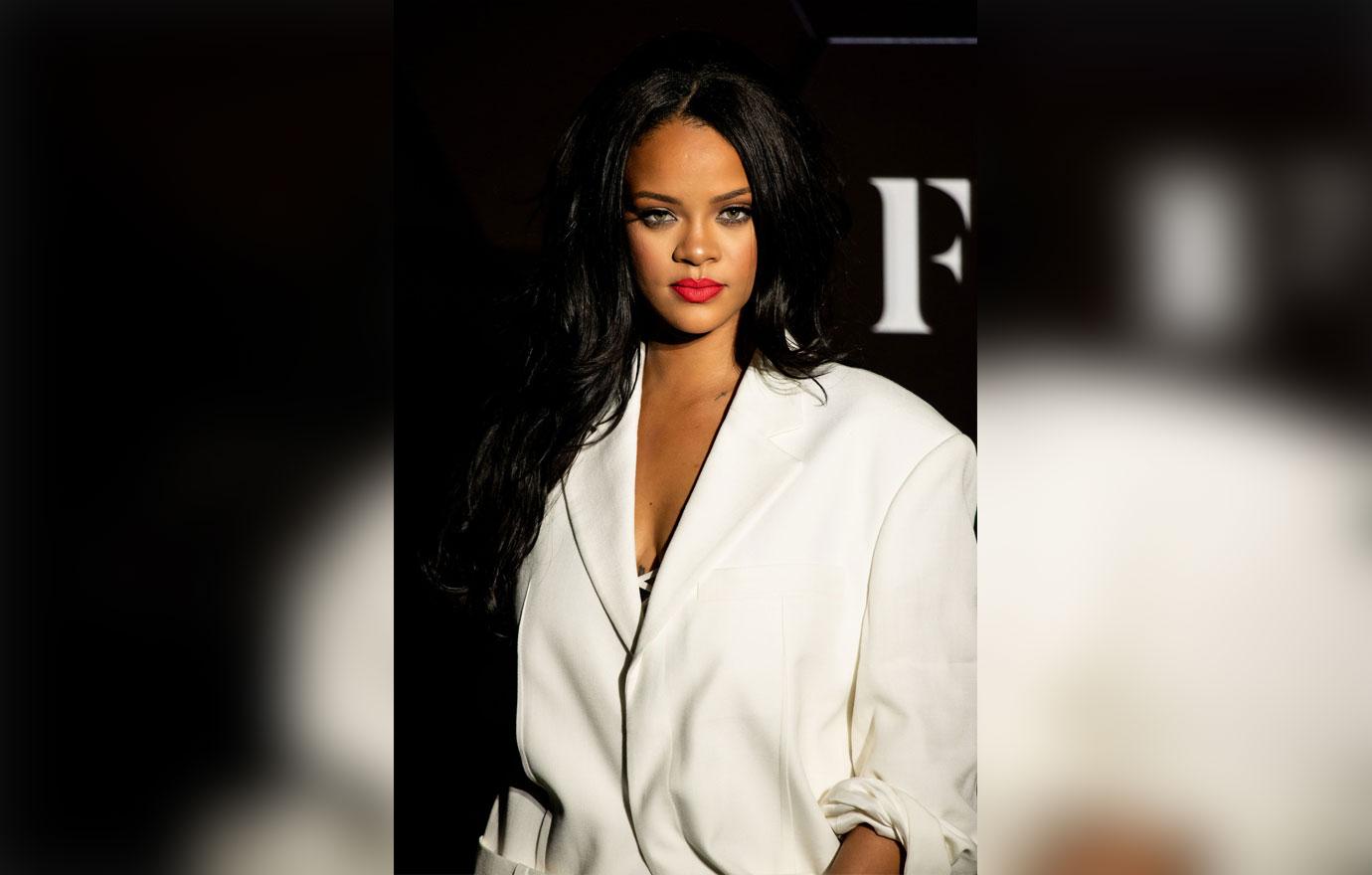 While speaking on the record, Rihanna stated that she was proud to be a part of a powerful message. "This song… it gave a voice to not only victims, but also… what I really enjoy about this song is not only how cleverly written it is—unbelievably, I can't believe he wrote this song like that—but the fact that he confronts himself on this record was the biggest thing for me, and I think that's what people connected to the most," she said to MTV.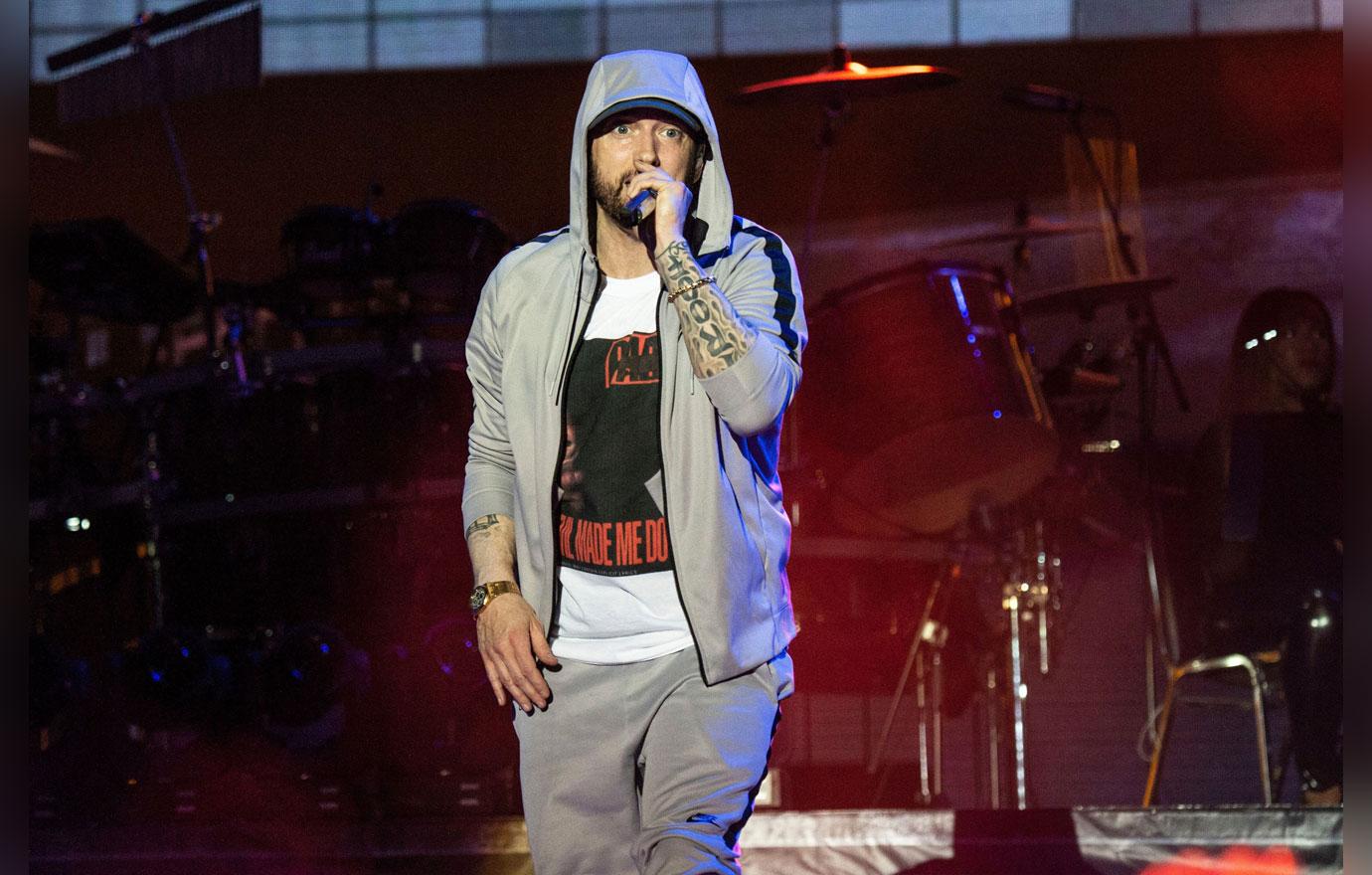 In the past year, Eminem has been welcoming aspects of change into his life. Back in June 2019, Eminem's biological father Marshall Bruce Mathers Jr. died at the age of 67. Throughout his career, Eminem has spoken negatively about his dad in his music.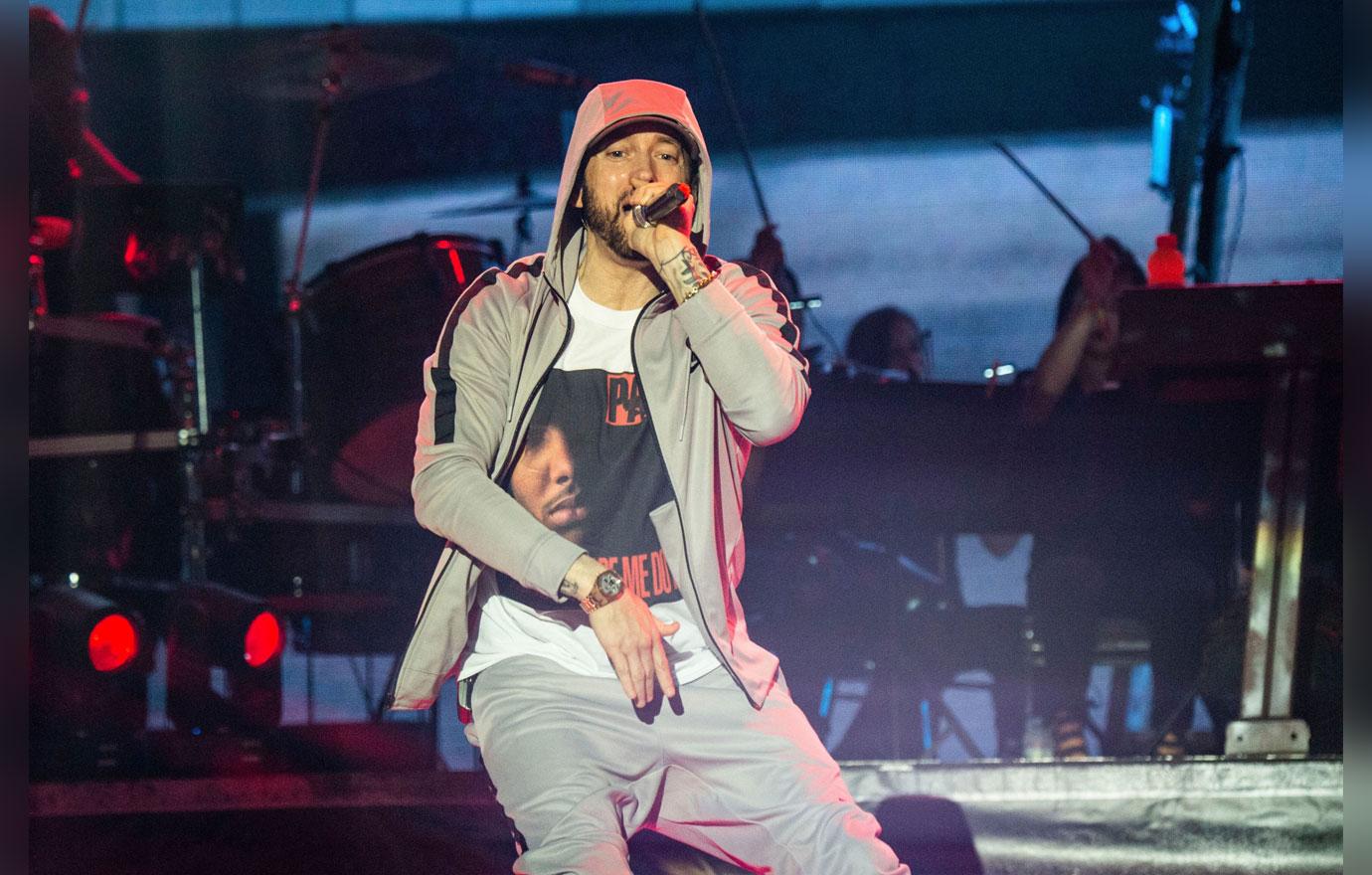 What do you think about Eminem's alleged leak song? Sound off in the comments below!