PHOTOS
Eminem's Fans Slam Him For Poking Fun At Ariana Grande's Manchester Concert Bombing In New Song 'Unaccommodating'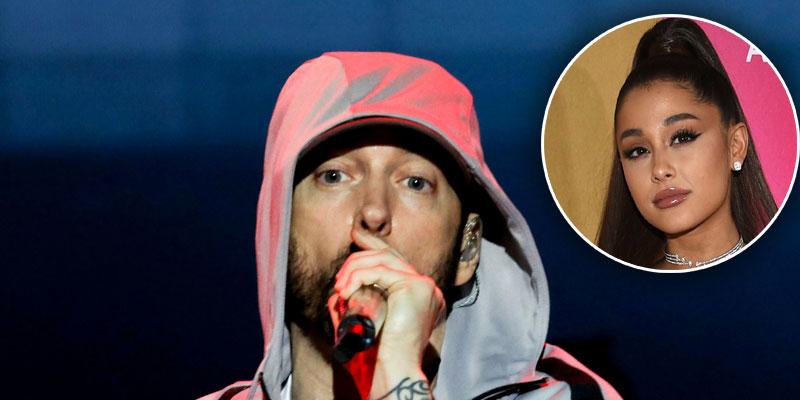 Eminem has found himself in hot water. On his new track, "Unaccommodating," the rapper poked fun at Ariana Grande's Manchester concert bombing, which resulted in the death of 22 people, including the suicide bomber, in May 2017.
Article continues below advertisement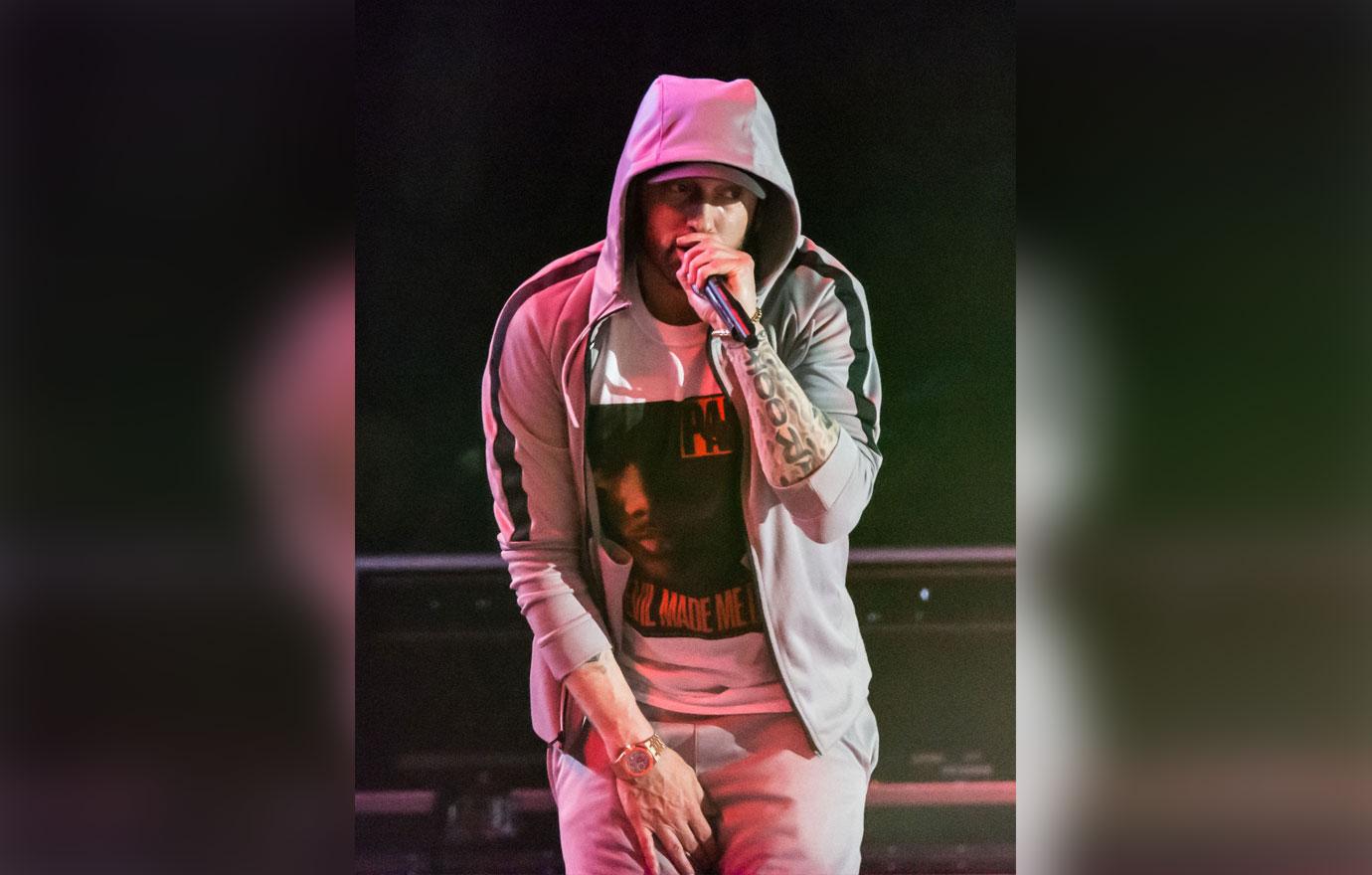 "But I'm contemplating yelling 'Bombs away' on the game/Like I'm outside of an Ariana Grande concert waiting," the 47-year-old said on the track, which featured New York rapper, Young M.A.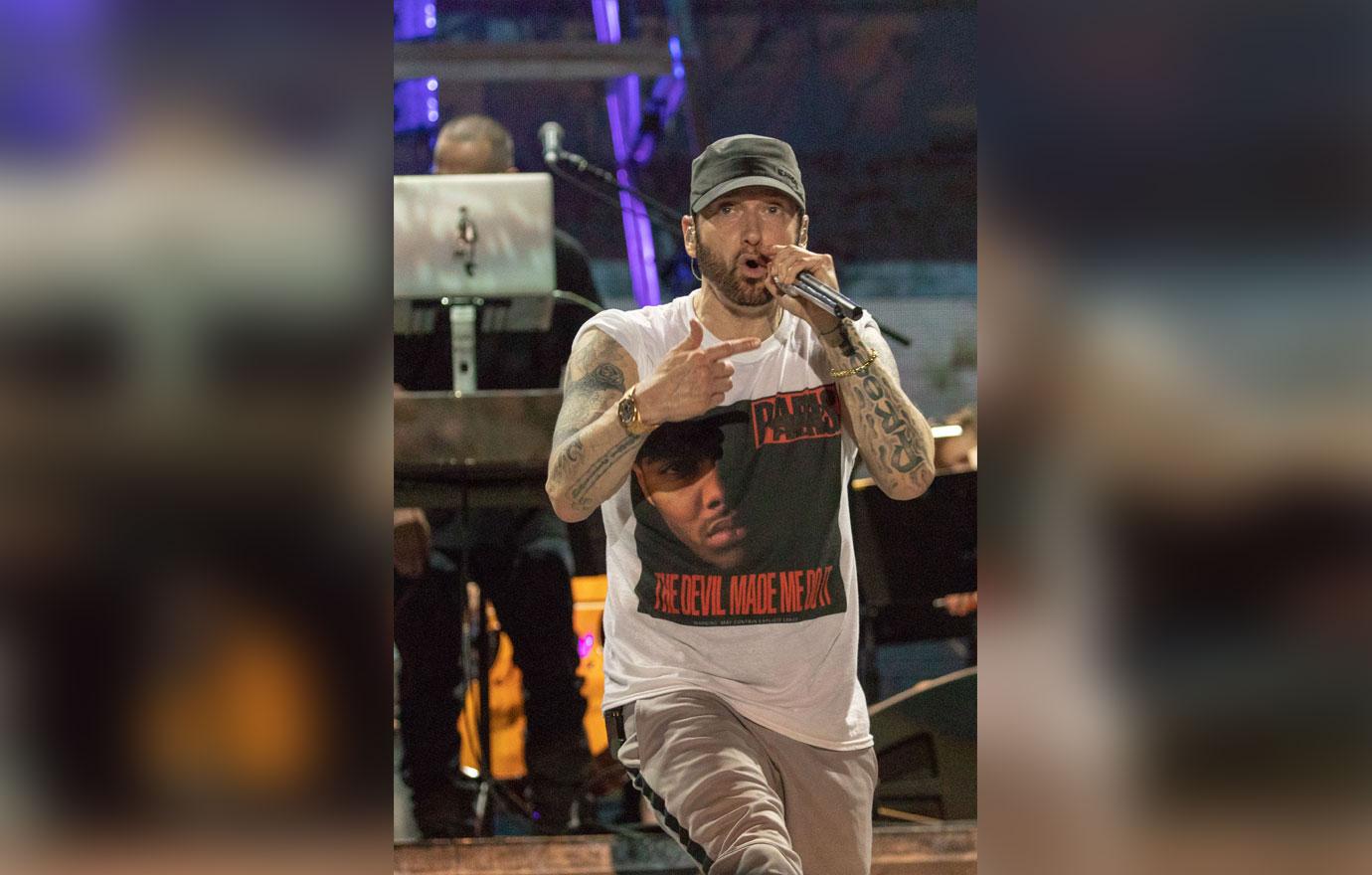 Shortly after fans listened to the song, they didn't hold back their thoughts. "Eminem literally just made a joke about the Manchester bombing at Ariana Grande's concert, that is just so f**king sick, y'all better not give this man any attention. People literally lost their lives, and you're going to release music and try to make a profit off of them?" one fan wrote.
Article continues below advertisement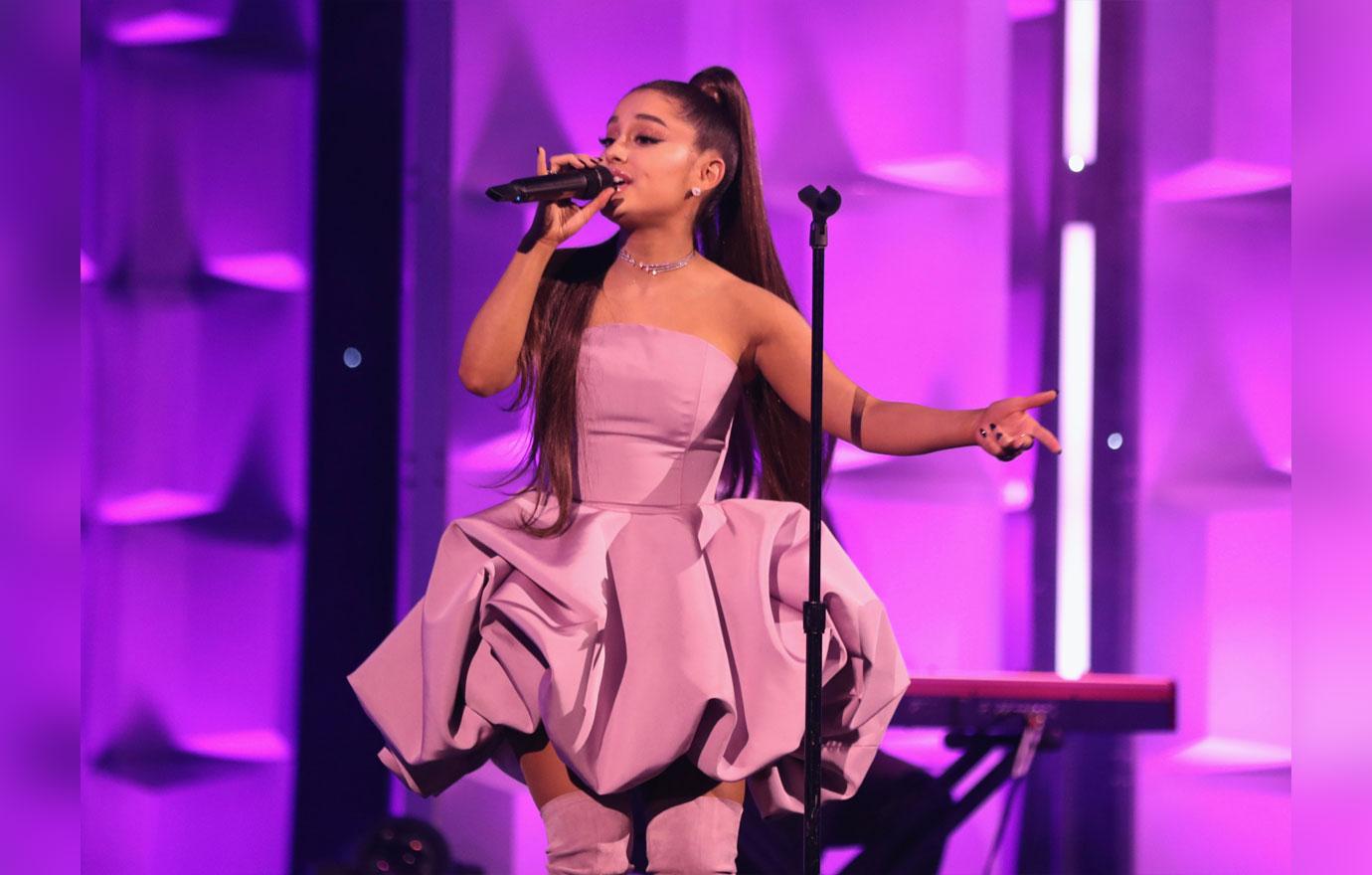 Another added, "Eminem I was rooting for you but then heard that Ariana line, that's s**t ain't funny." A third agreed, "Eminem stans are really trying to defend his joke about a terrorist attack that killed 22 people and gave Ariana PTSD. Bye."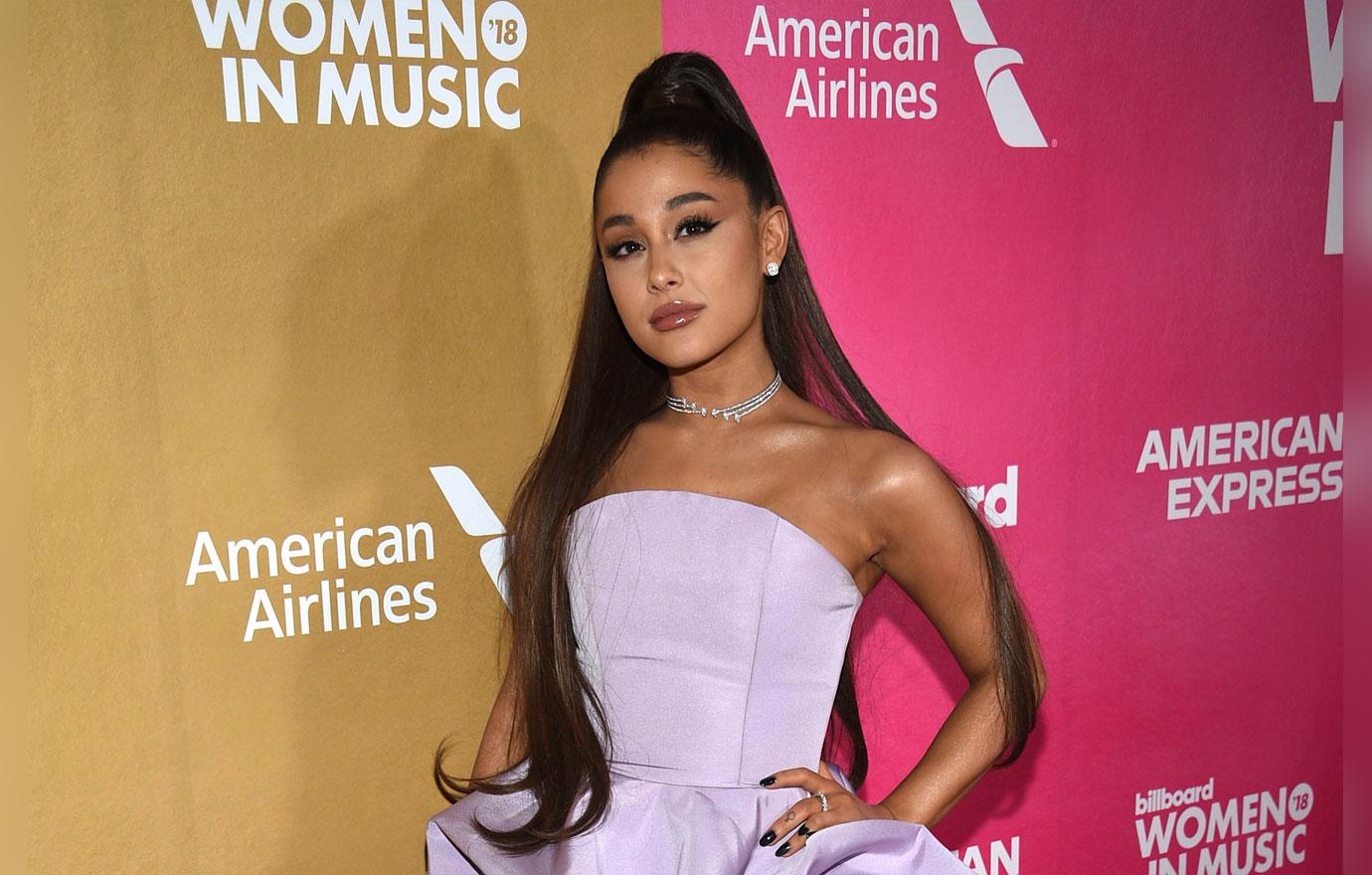 At the moment, the Sweetener singer, 26, has yet to comment on the song. Shortly after the terrorist attack, the "Thank You, Next" musician held a benefit concert, which brought in a total of $13 million, to honor of the victims. "I want to thank you so much for coming together and being strong," Ariana said to the crowd at the emotional event. "I love you guys so much, and I think the kind of love and unity you're displaying is the medicine the world needs right now."
Article continues below advertisement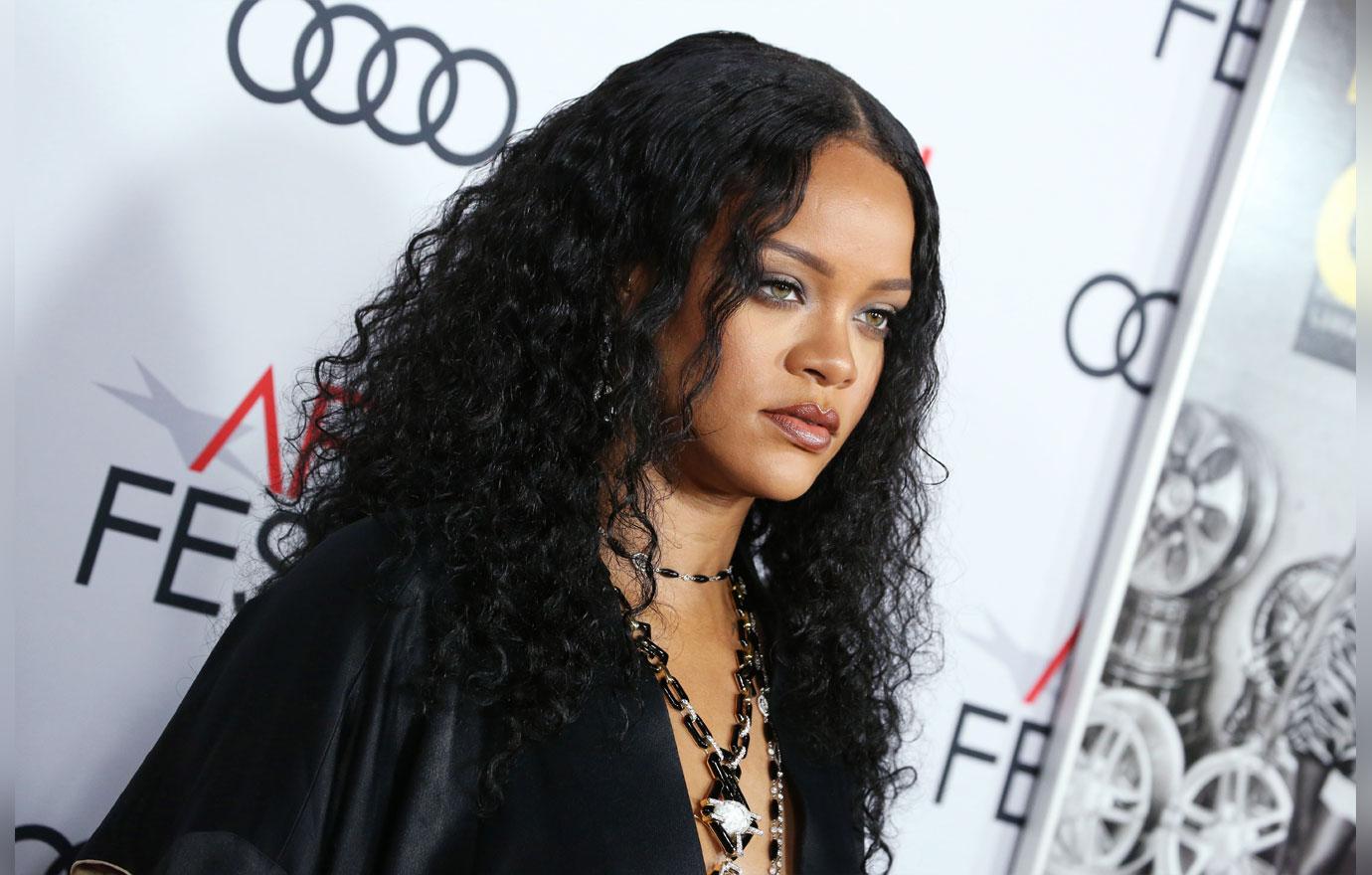 Unfortunately, this isn't the first time that Eminem's fans have taken offense to his lyrics. Back in November 2019, a leaked track entitled "(SNIPPET) Eminem – Things Get Worse (Rihanna Diss)" surfaced on the internet. In the seven-second clip, the father of three said that he supported Chris Brownassaulting his ex-girlfriend, Rihanna.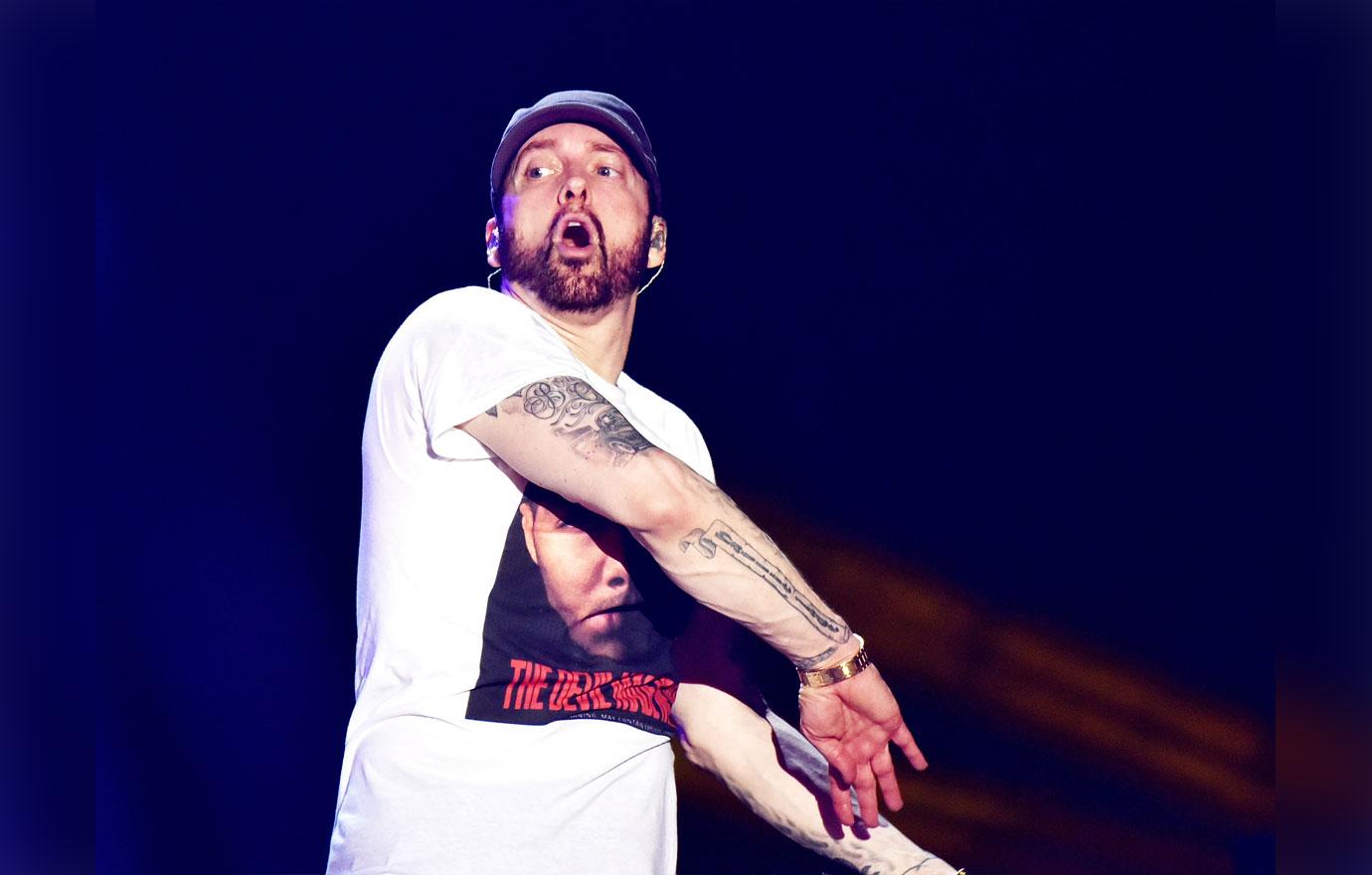 "I'd side with Chris Brown, I'd beat down a b**ch too,"Eminem said. After the song caught backlash, the Detroit native's representative released a statement. "This is a leak of something that's over 10 years old," Dennis Dennehy said. "After Eminem recorded it, he scrapped it, and rewrote it."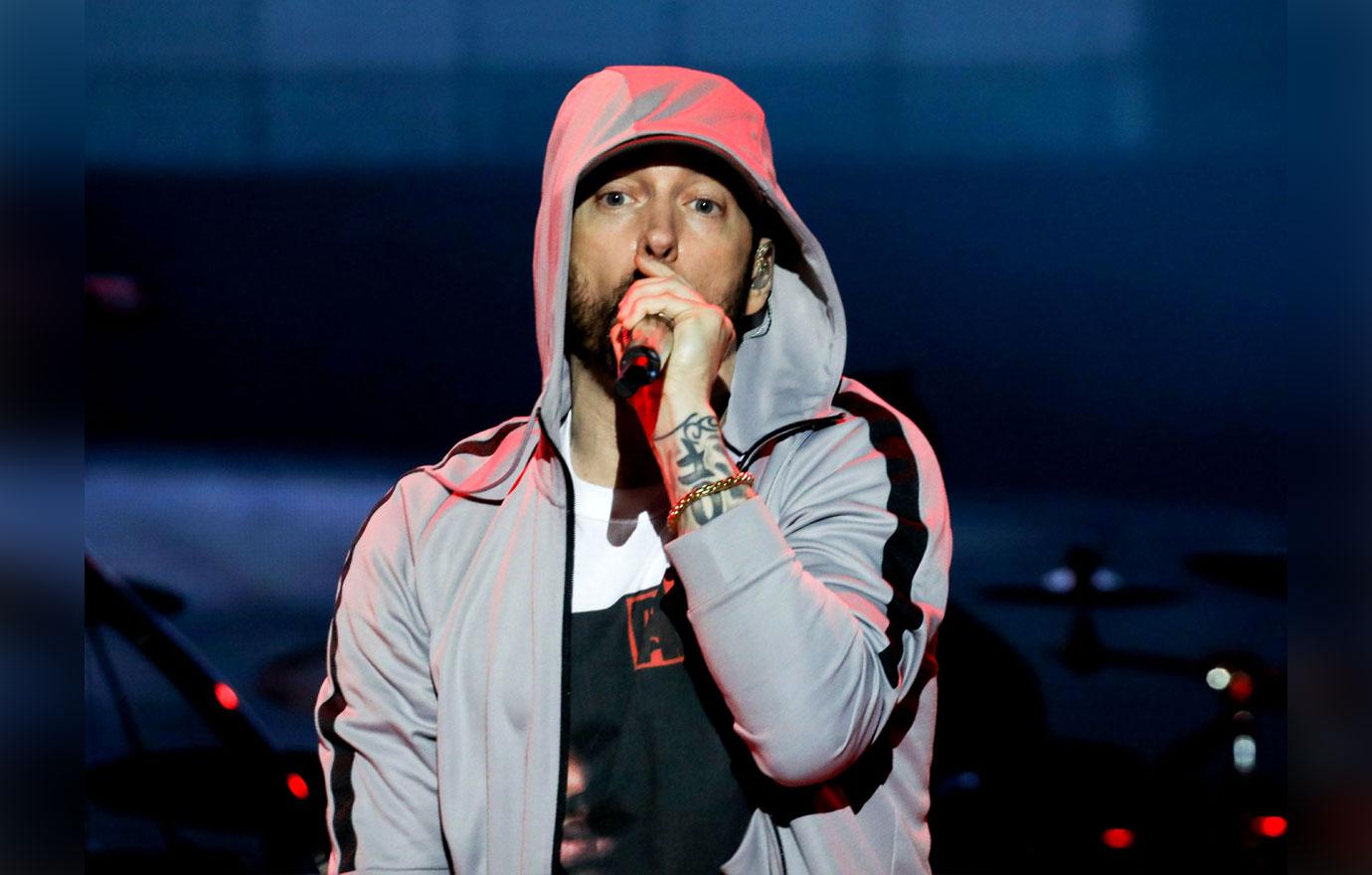 What do you think about Eminem's lyrics? Share your thoughts in the comments below!