PHOTOS
Emma Stone Carries A Bag With Andrew Garfield's Name On It – Is The Break Over?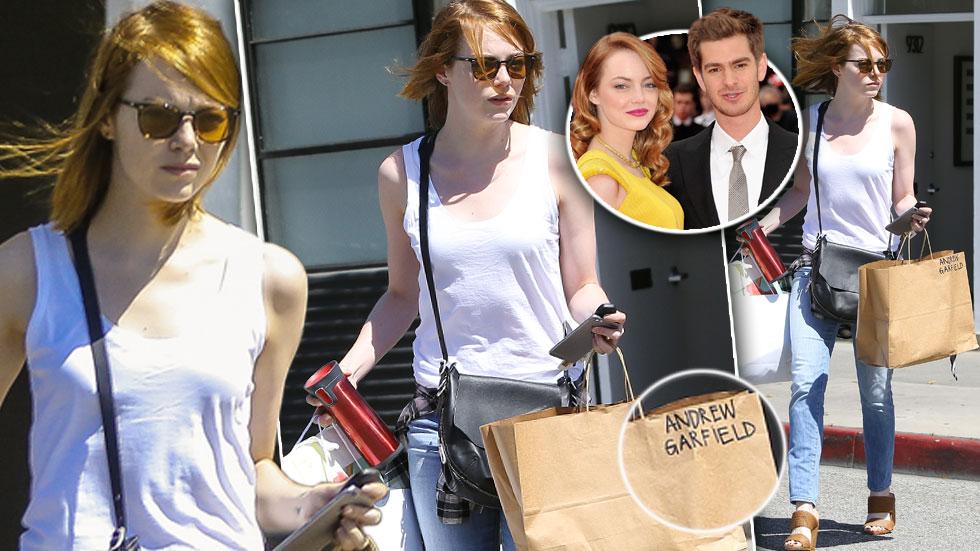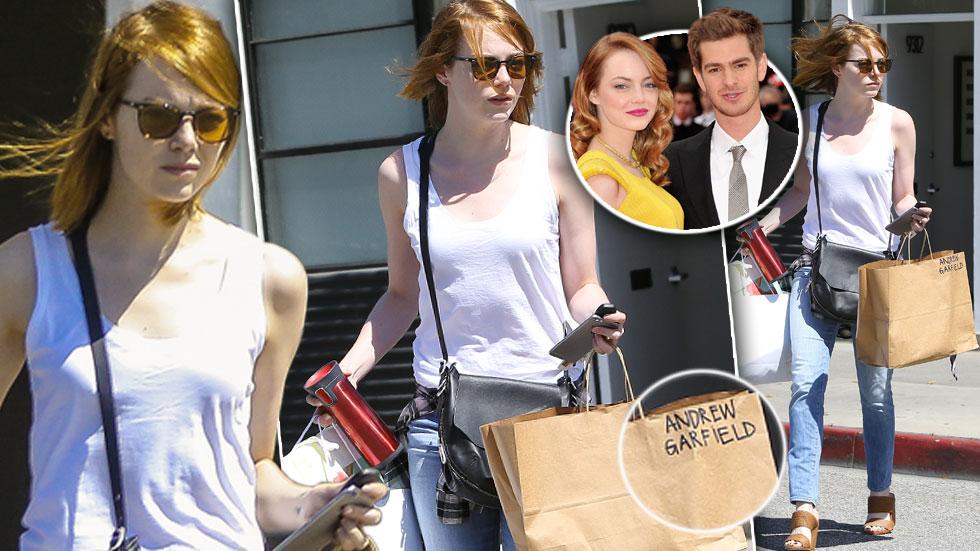 Although Emma Stone flaunted her svelte figure when she stepped out in Beverly Hills on April 29, it was the bag in her hand that had all eyes on her!
Article continues below advertisement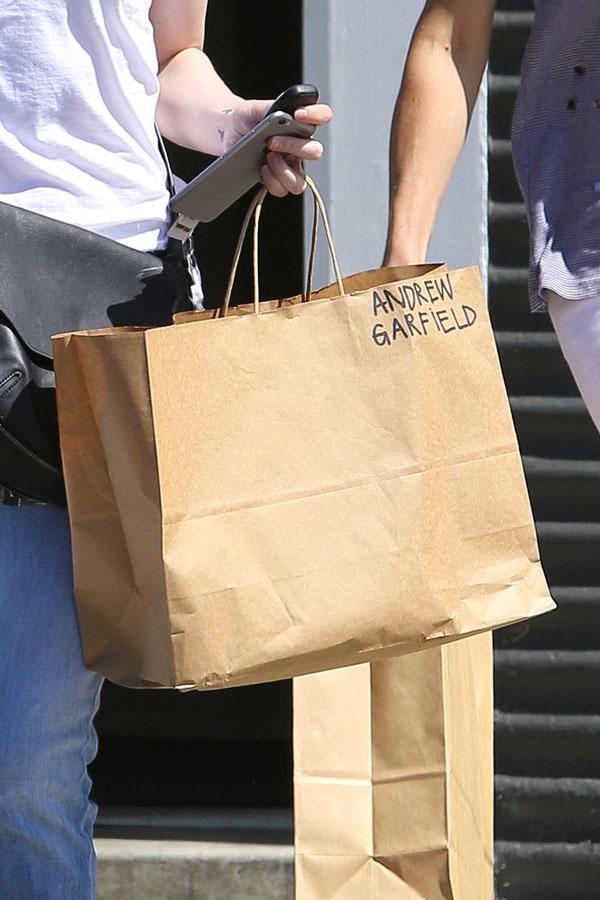 The Birdman star carried a brown bag with Andrew Garfield's name on it only weeks after their break.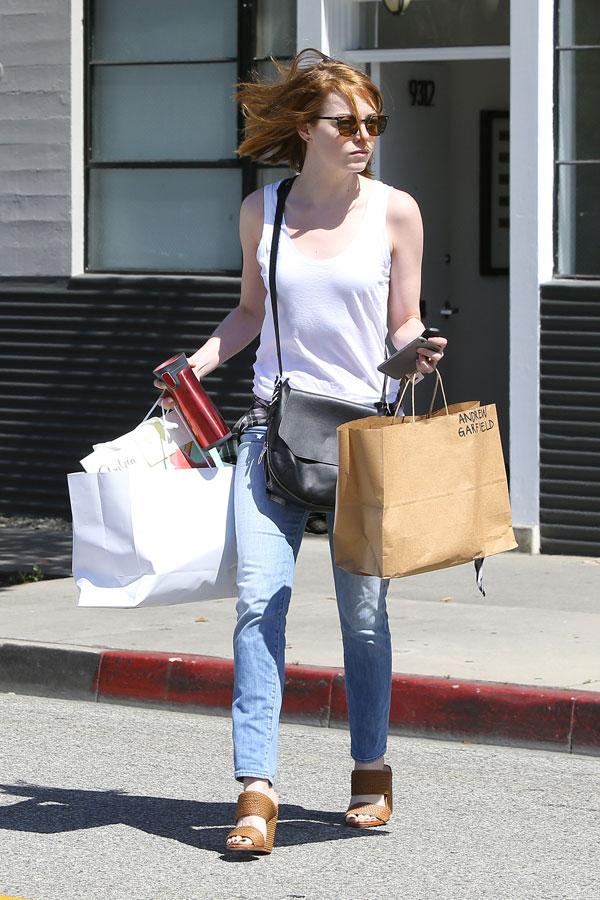 The actress grabbed the mysterious bag from her stylist's office. Because the actors share the same stylist, many believe Emma picked up the items to give to her longtime love. Which could only mean one thing: they may be back together!
Article continues below advertisement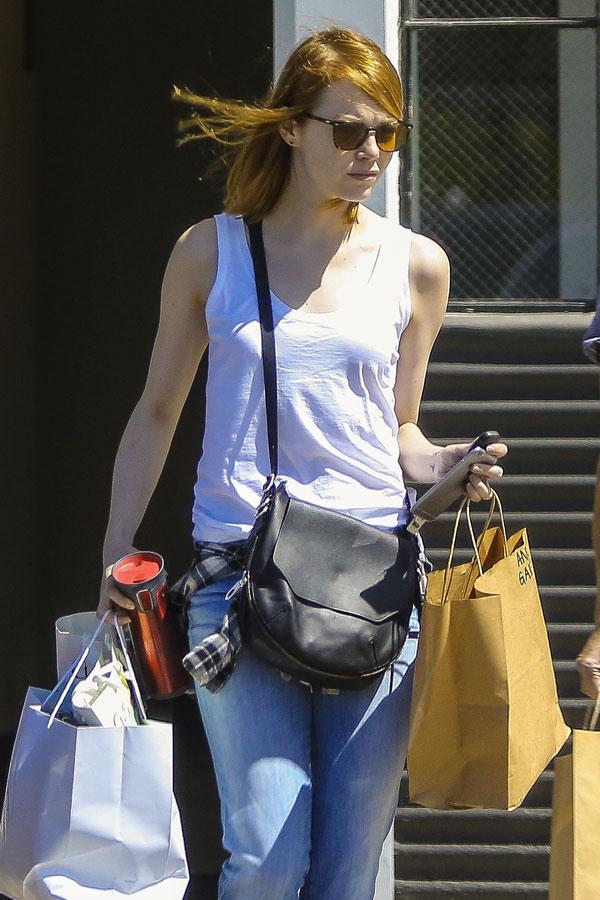 Despite the possible reconciliation rumors, the duo has yet to be photographed together since the split.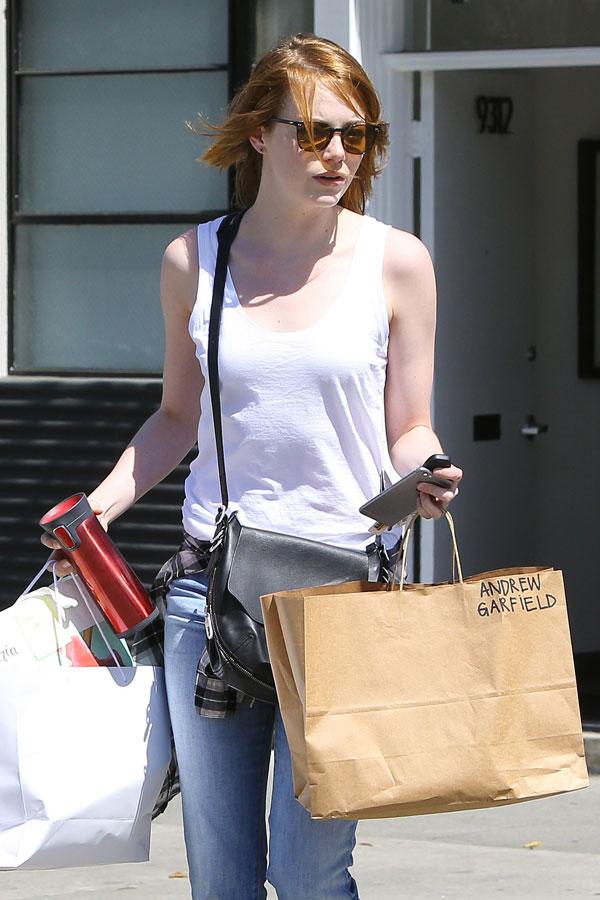 Article continues below advertisement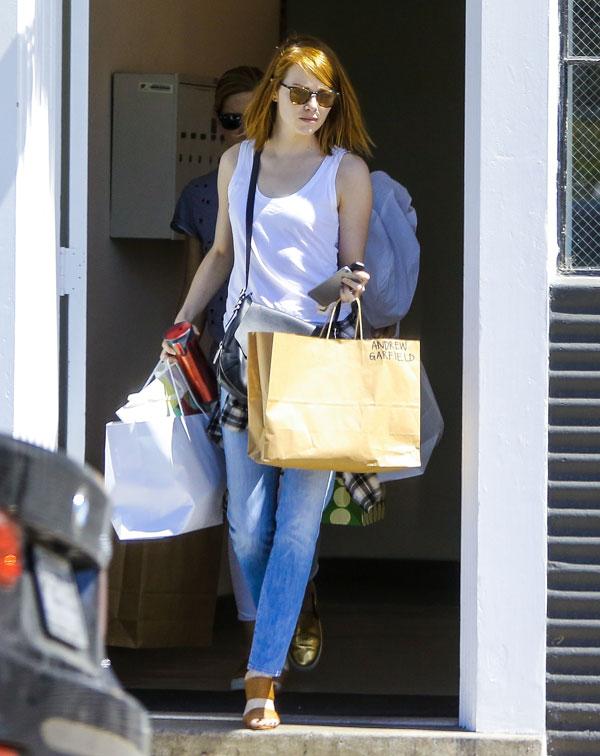 Emma and Andrew's busy work schedules are reportedly another reason for the break, as Andrew has been filming his flick Silence in Taiwan. The source added that they are "both a slave to their schedules."