PHOTOS
E!'s New Spicy Reality Show 'Playing With Fire' Serves Up Culinary World Drama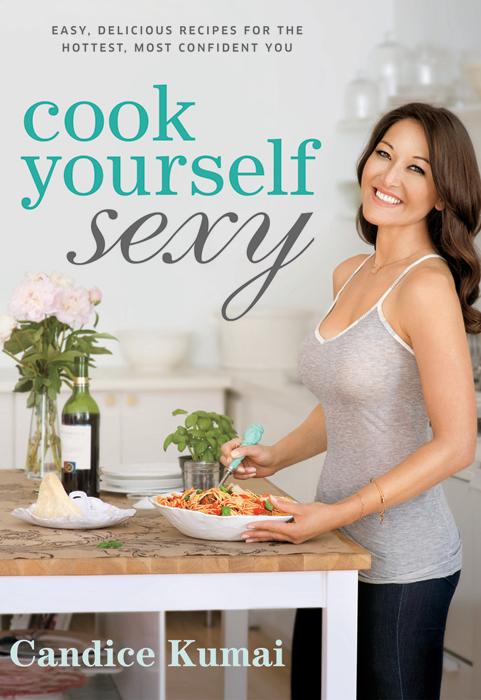 Combine five sexy movers and shakers from New York's culinary scene, add in a big dose of drama, lashings of great food and you have E!'s new reality show, Playing With Fire.
PHOTOS: 9 POP SINGERS WHO HAVE REALITY SHOWS
They are a sassy group of friends with the inside track of The Big Apple food scene who are trying to have long-term success in the competitive industry.
Get familiar wih Chef Boyardee heiress and cookbook author Anna Boiardi, handsome nightlife and food entrepreneurs, and identical twins, Derek and Daniel Koch, party chef Julie Elkind and Candice Kumai who is a model turned Top Chef competitor who focuses on healthy cuisine.
Article continues below advertisement
1. Playing With Fire's Candice Kumai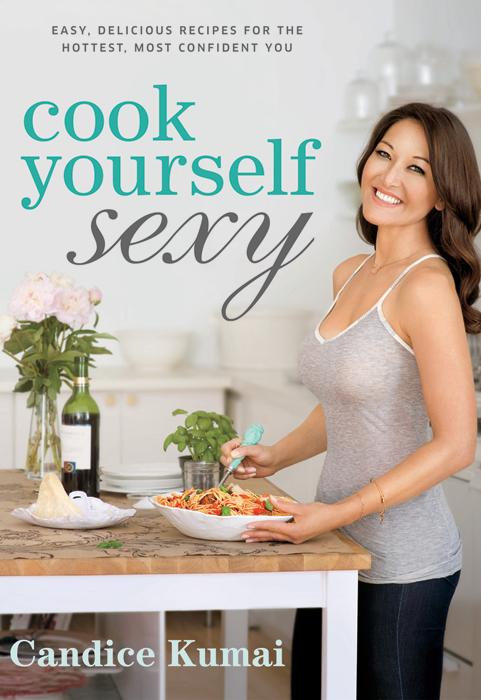 Former model-turned-food-writer and full-time professional flirt, Candice Kumai is the author of Cook Yourself Sexy, Pretty Delicious and is a co-contributor to the NY Times #1 Bestselling cookbook, Cook Yourself Thin. She is a Top Chef alumni, and was the host of Lifetime's Cook Yourself Thin and TLC's Home Made Simple.
What's your favorite thing about New York?
New York has a mind of its own. It is the only city that can allow one to see all of their dreams come to pass in such a limited amount of time. The city is filled with influencers, movers, shakers and those who are infatuated with business, all thriving at an intense pace. I absolutely love being surrounded with like-minded individuals. Hard working. Creative. Strong and inspiring. People that take risks. Like attracts like on this crazy island.
What food trend(s) are you sick of?
Cupcakes. (massive over-kill), deep-fried Snickers bars. Bacon-wrapped anything. All-you-can-eat. I'm not into food trends. I love just eating clean and real foods.
What's your favorite way to relax?
Yoga helps me to find that balance and re-set that crazy mind of mine. Meditation is key in this line of work. Meditation and breath helps keep me determined and grounded. Staying resilient is the result of staying centered thrrough yoga. I'm also a huge believer in acupuncture and reiki.
A trip back to California (to keep me grounded) is a must four times a year. It is also a constant reminder of who I am and where I came from. Surfing, being surrounded by my parents and closest friends, Mom's home-cooking, genmaicha green tea and playing with Mom's kitty cats. That's relaxing. It takes successful parents to raise successful children. My parents have continued to keep me humble, cool, calm, relaxed and focused for the past three decades. Ain't that a feat! I take my hat off to them. And you will get to finally meet my incredible parents on E! this season, when I take a trip back home to work in LA. It is my favorite part of the show, by a landslide.
In NYC? A night-in! Which entails my three favorite things: sushi, champagne and someone I love. Great conversation, real-chemistry, a back rub, amazing arms and abs certainly don't hurt either.
Article continues below advertisement
2. Playing With Fire's Candice Kumai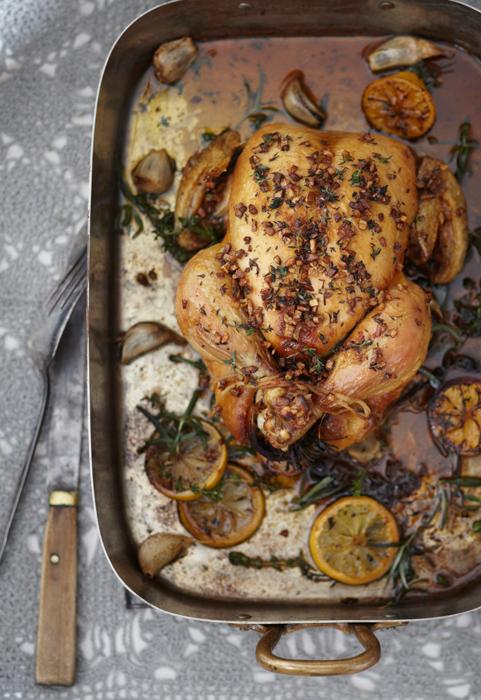 What is the perfect spring meal for a date night in?
I'm a huge advocate of cooking-in for a hot date night for two! Here's my favorite (and simple) three part recipe to make his/her heart skip-a-beat this spring. I make this exact combination for my best girlfriends in NYC on the new E! Series "Playing with Fire." It's enough to feed a hot double date of four people too!
A whole Roasted Main Course!
Make sure you pop this into the oven first thing!
IF YOU MASTER ONLY TWO RECIPES in "Cook Yourself Sexy" book, it should be my Kale and Fennel Caesar on page 99 and this one. Dressed to kill with a garlic rub, stuffed with fresh aromatic herbs, this recipe is a knockout. now you just need to worry about what to wear!
Makes 6 servings
garlic butter
3⁄4 garlic head, peeled
1⁄4 cup extra virgin olive oil
3 fresh thyme sprigs, stems discarded 1 tablespoon butter, softened
3⁄4 teaspoon sea salt
chicken
1 (5–6-pound) roasting chicken
1 teaspoon sea salt
1⁄2 lemon, thinly sliced into wheels 3 fresh thyme sprigs
2 fresh rosemary sprigs
1 garlic head, unpeeled, halved and broken into cloves
to make the garlic butter
In a food processor, combine all ingredients. Blend until a perfectly smooth paste forms.
to make the chicken
1 Preheat the oven to 400°F. With clean hands, wash the chicken, remove the giblets, and pat the chicken completely dry with paper towels.
2 Lightly grease the bottom of a sturdy roasting pan. Salt the inside of the chicken with 1 teaspoon sea salt and stuff with the lemon wheels, thyme, rosemary, and garlic.
3 Using butcher's twine, truss the chicken (breast side up), making sure to tuck in the wings and legs tightly. Place the chicken in the roasting pan and generously baste it with the garlic butter.
4 Cover the chicken loosely with aluminum foil and roast for approximately 2 hours. (Cook whole roasting chick- ens, fully thawed, 20 to 25 minutes per pound.) Remove the foil for the last 30 minutes of roasting time. Make sure the internal temperature reaches 165°F, the juices run clear, and the flesh is firm to the touch.
Start with a fabulous starter: Like my Classic Kale Fennel Caesar. Get smart on timing & make while the chicken is in the oven.
Article continues below advertisement
3. Playing With Fire's Anna Maria Boiardi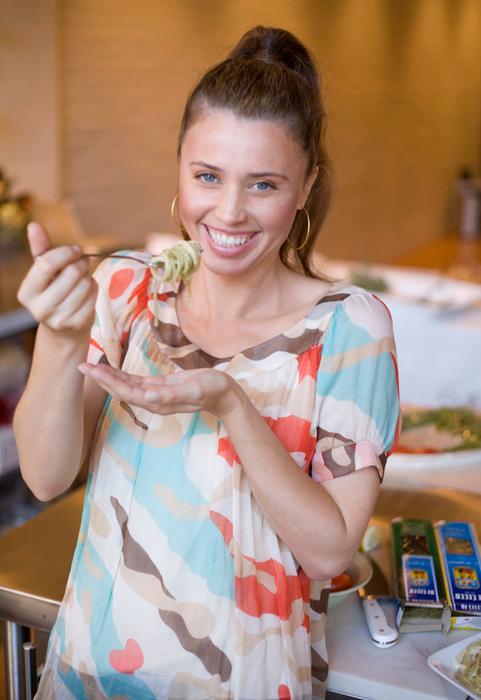 Anna Maria Boiardi, granddaughter of the founders of Chef Boyardee, was born and raised in Piacenza, Italy. Anna's education and skills came from learning the old fashioned way – cooking at home with her mother and grandparents who passed down family recipes from generations before.
What's your favorite thing about New York?
The Met
What is the perfect spring meal for a date night in?
Veal Milanese
What food trend(s) are you sick of?
Juice cleanses and cake pops
What's your favorite way to relax?
Sitting under a beach umbrella with my 2-year-old son and husband.
Article continues below advertisement
4. Playing With Fire's Julie Elkind
MORE ON:
Playing With Fire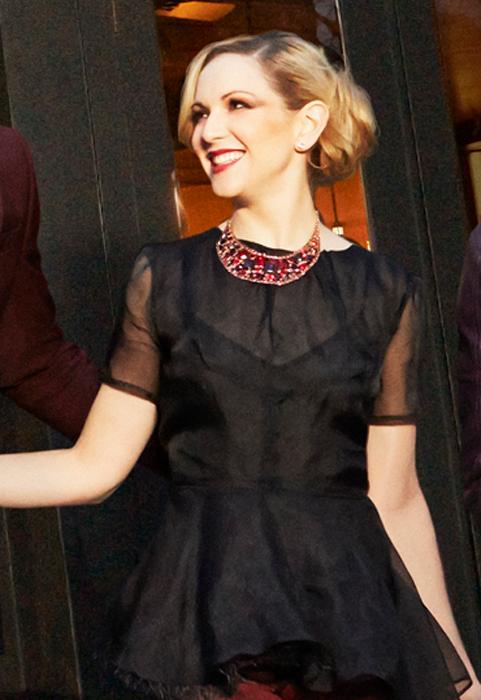 Executive Pastry Chef Julie Elkind brings an innovative, passionate, and fiery approach to crafting delectable pastries reflecting both classic and contemporary dessert trends. As a result of growing up with a family full of incredible home cooks and bakers, Elkind developed a romance for the beauty of food and a talent for cooking at an early age.
What's your favorite thing about NYC?
My favorite thing about New York is being neighbors with all my friends and the melting pot of so many incredible cultures coming together in one 14 mile island. It's like nowhere else on earth when it comes to food and convenience.
What food trend are you sick of?
One food trend I am getting a little sick of is the deconstructed composition of plated desserts. It has been taken a little bit too far in my opinion and the components on the plates have gotten so far apart that you have to push everything in the center of the plate to properly eat it. I prefer to design my desserts so you can eat all the components together in each bite and enjoy the contrasting textures and temperatures which bring magic to each dessert. Also....ENOUGH with the cupcakes. They are fun little desserts not Pomeranian purse accessories. Selling 1oz cupcake bites for $3 does not make you a pastry chef..it simply makes you the most brilliant businessman.
What is your favorite way to relax?
My favorite ways to relax are days spent at Bliss Spa, take out food and movies ALL day long with my better half, and brunch and shopping with my beautiful best friends.
Article continues below advertisement
5. Playing With Fire's Julie Elkind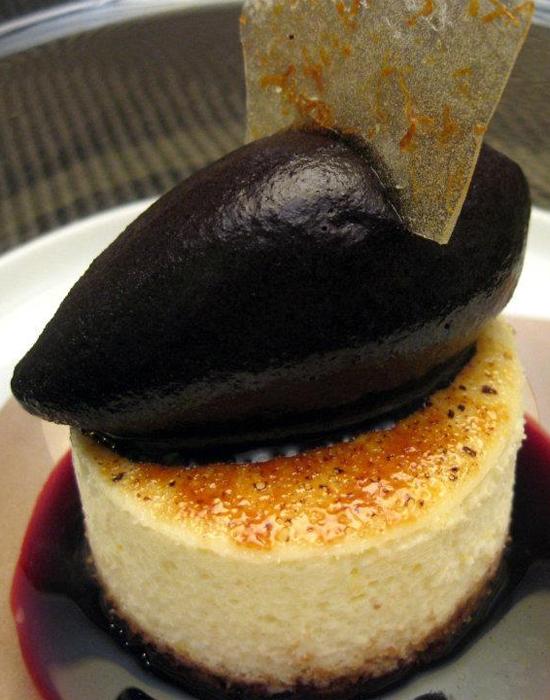 What is the perfect spring meal for a date night in?
To me the perfect spring dessert is a composition of fresh fruits and produce and clean acidic dairy. I love to make things light and refreshing to pull everyone out of the winter doldrums and heavy eating. I love to make my Meyer Lemon Cheese cake with Huckleberry sorbet. They are bright beautiful flavors and can be found at the local farmers market which is the best way to support the local vendors.
Article continues below advertisement
6. Playing With Fire's Derek Koch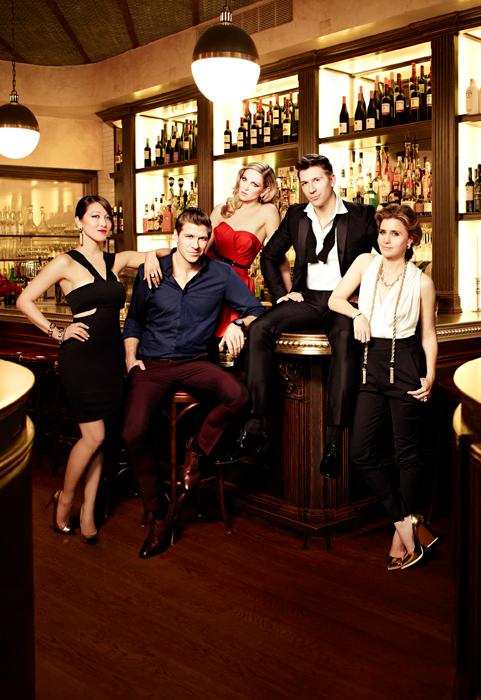 Born in Martins Ferry, Ohio, identical trouble-maker twins Derek and Daniel Koch came to New York after being discovered by Oscar Reyes at Trump Management.
While indulging in print modeling, runway work, acting, and directing, they developed refined tastes and a love for extravagant nightlife. Realizing early on that there was more to life than the pages of a magazine, the twins set out to leave their mark on the hospitality industry.
DEREK KOCH
What's your favorite thing about New York?
Everything is within reach in NY, hard work rules the day. Frank Sinatra said it best, if you can make it here you can make it anywhere
What is your favorite cocktail for spring?
The mojito for me signifies the return of spring. Fresh mint, rum over crushed ice says it all.
What food trend(s) are you sick of?
I'm sick of the truffle oil theme. It's being used on just about everything these days and I think has lost its uniqueness. Plus, my fiancé can't stand the way it smells on my breath so I don't even go near it. ;-)
What's your favorite way to relax?
When I do get time to relax, I enjoy a good movie on my couch or taking my dog for a walk through the park. I also enjoy photography, whether it be looking at different installations or taking my own photos.
Article continues below advertisement
7. Playing With Fire's Daniel Koch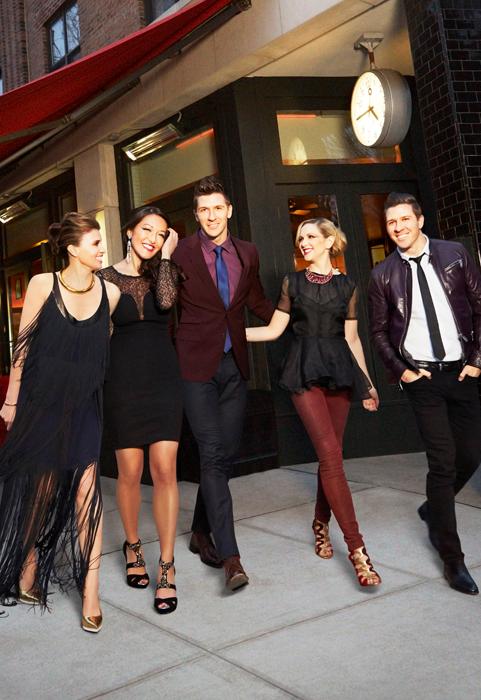 Daniel Koch
What's your favorite thing about New York?
The endless energy everyone has.
What is your favorite cocktail for spring?
Ice Tropez—4oz Vie Vité Rosé Wine, .5oz peach liqueur,75 lemon juice .75 syrup. Shake then pour in wine glass top with soda.
What food trend(s) are you sick of?
I'm sick of the black miso cod being on everyone's menu.
What's your favorite way to relax?
Watching great performances… I am inspired by great artists whether they be painters, sculptures or auditory artists aka DJ's.