PHOTOS
Farrah Abraham SLAMMED By Fans For 'Inappropriate' Video Of Daughter Sophia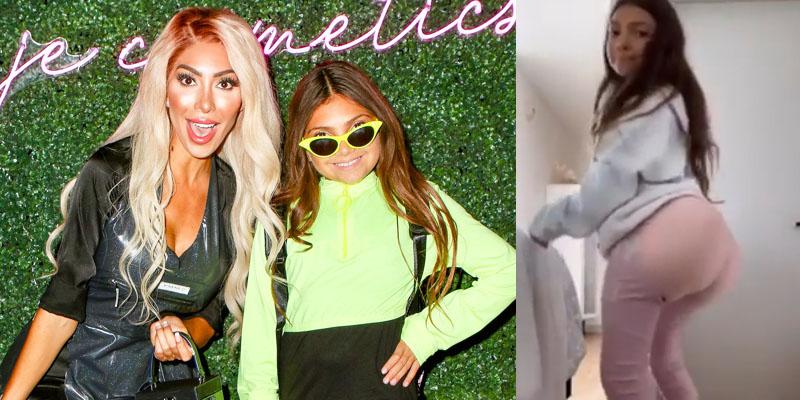 Farrah Abraham is in hot water again! Fans have slammed the former Teen Mom OG star after sharing a video of her and daughter, Sophia, with stuffed backsides.
Article continues below advertisement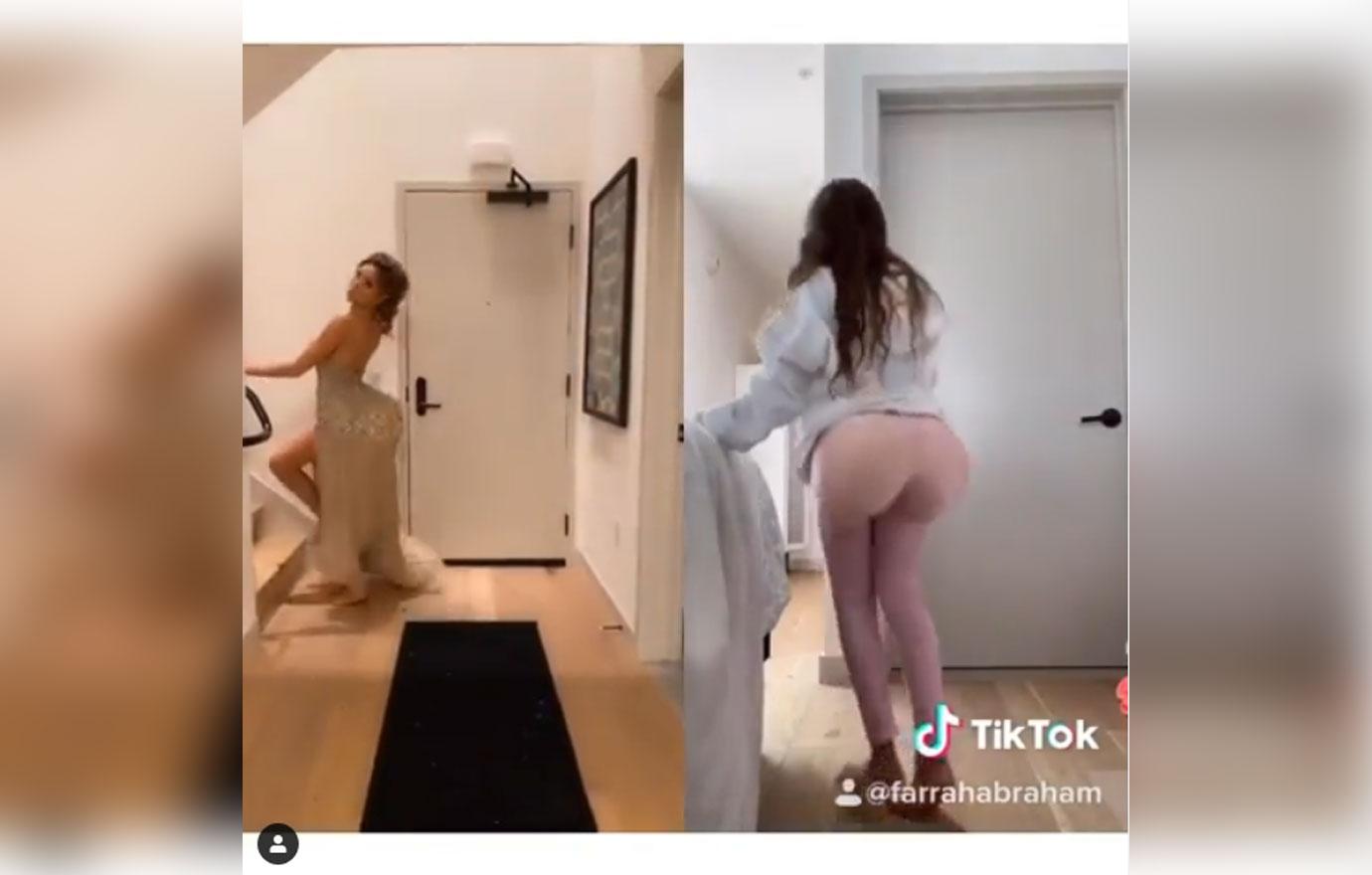 On Sunday, September 22, Farrah shared a video on Instagram of her and Sophia lip syncing from the app, Tik Tok. In the video, the mother-daughter duo danced and when they turned around, they showed off their stuffed backsides.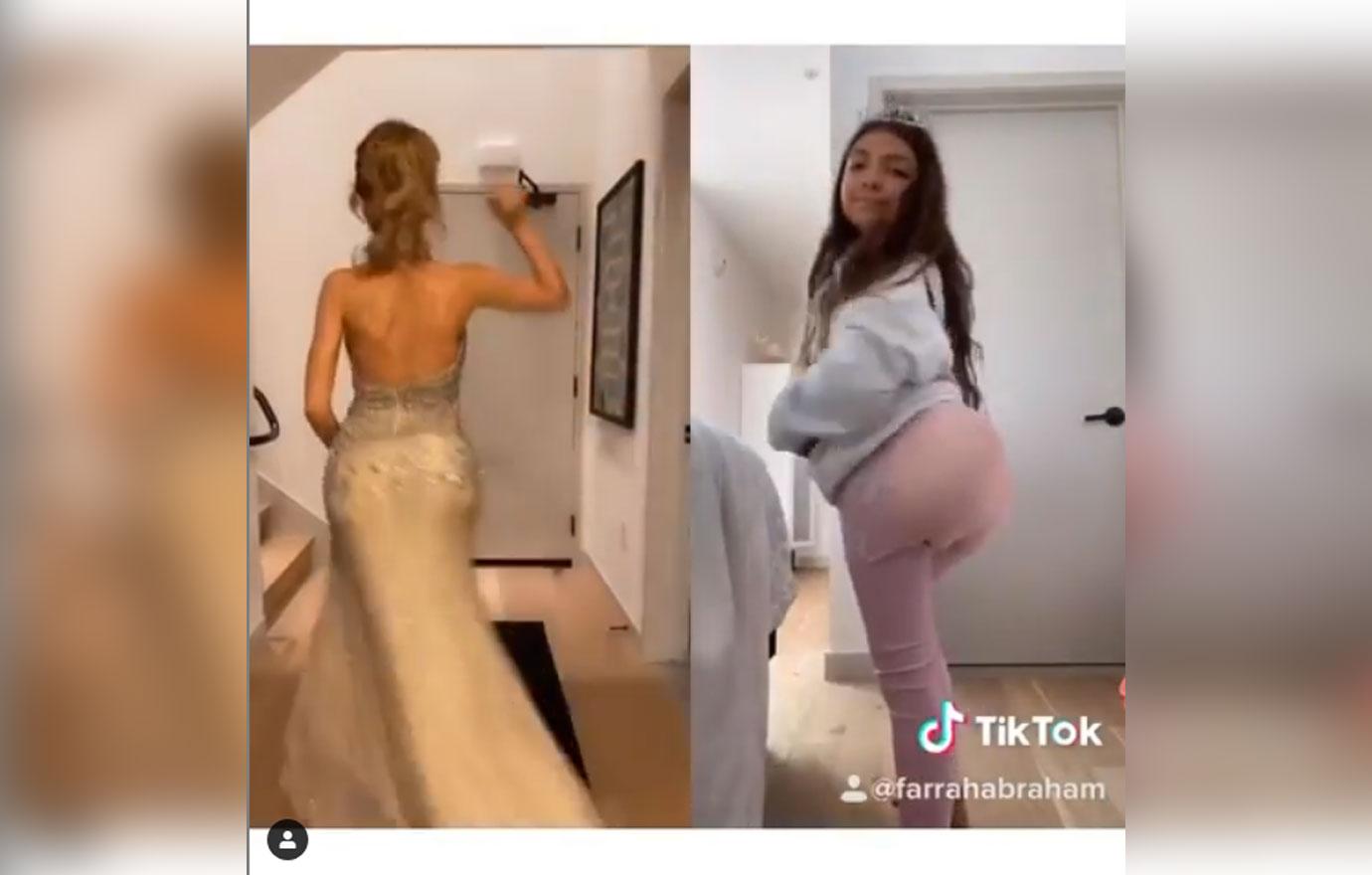 She captioned the video, "Well since @tiktok took over the #emmys To all who hated on what I wore ... #duet time with @sophialabraham love you boo❤️❤️❤️ #tiktok #comedy #fox #televisionacademy #manners." Sophia shared the same video to her account.
Article continues below advertisement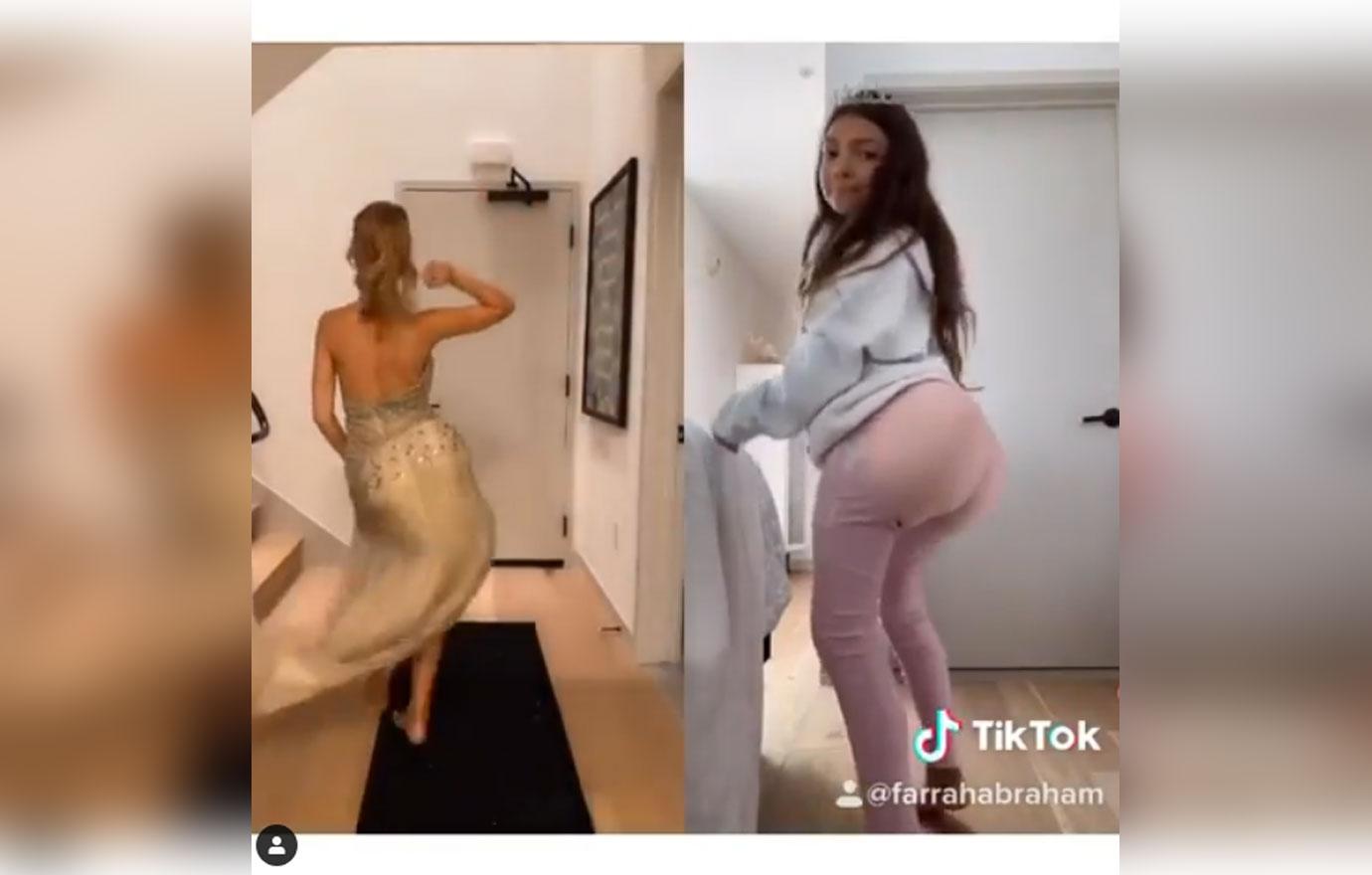 "Omg, how much more inappropriate can you possibly be?" one fan asked in the comments section. One user wrote, "Call CPS, this is abuse. And embarrassing."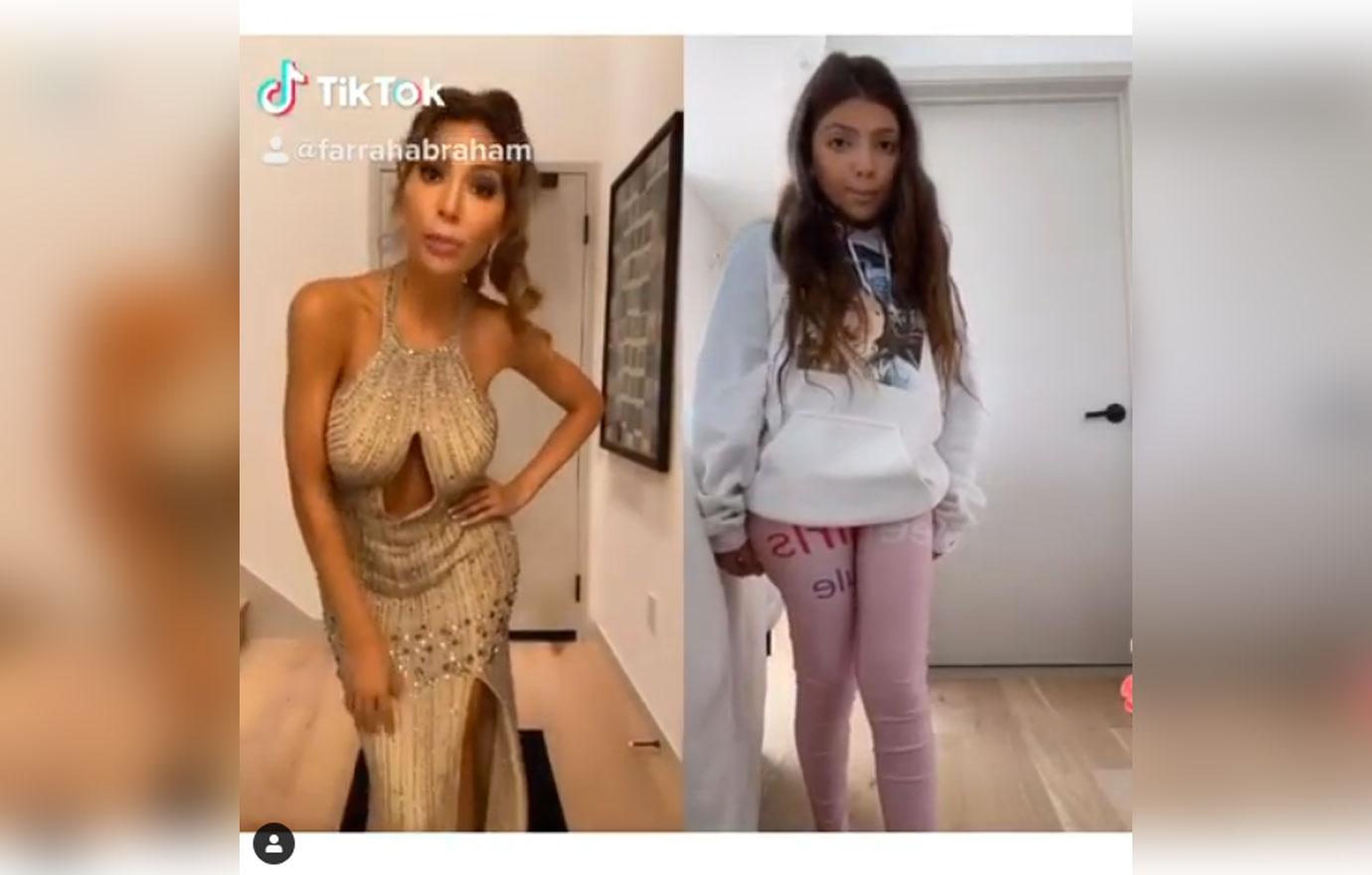 Article continues below advertisement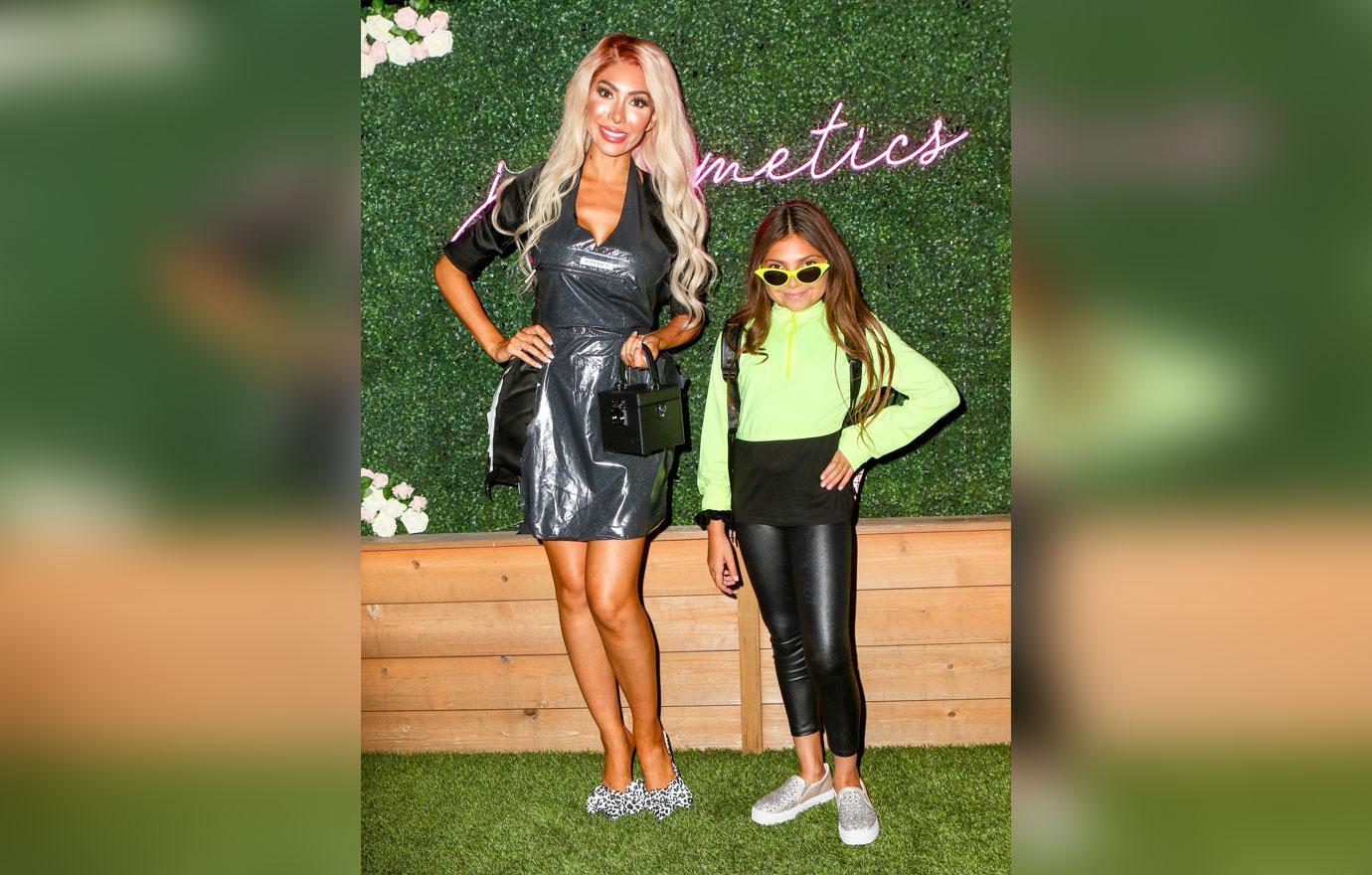 "This is disturbing," one user said, while another fired, "I can't believe she actually teaches her daughter to act like that!"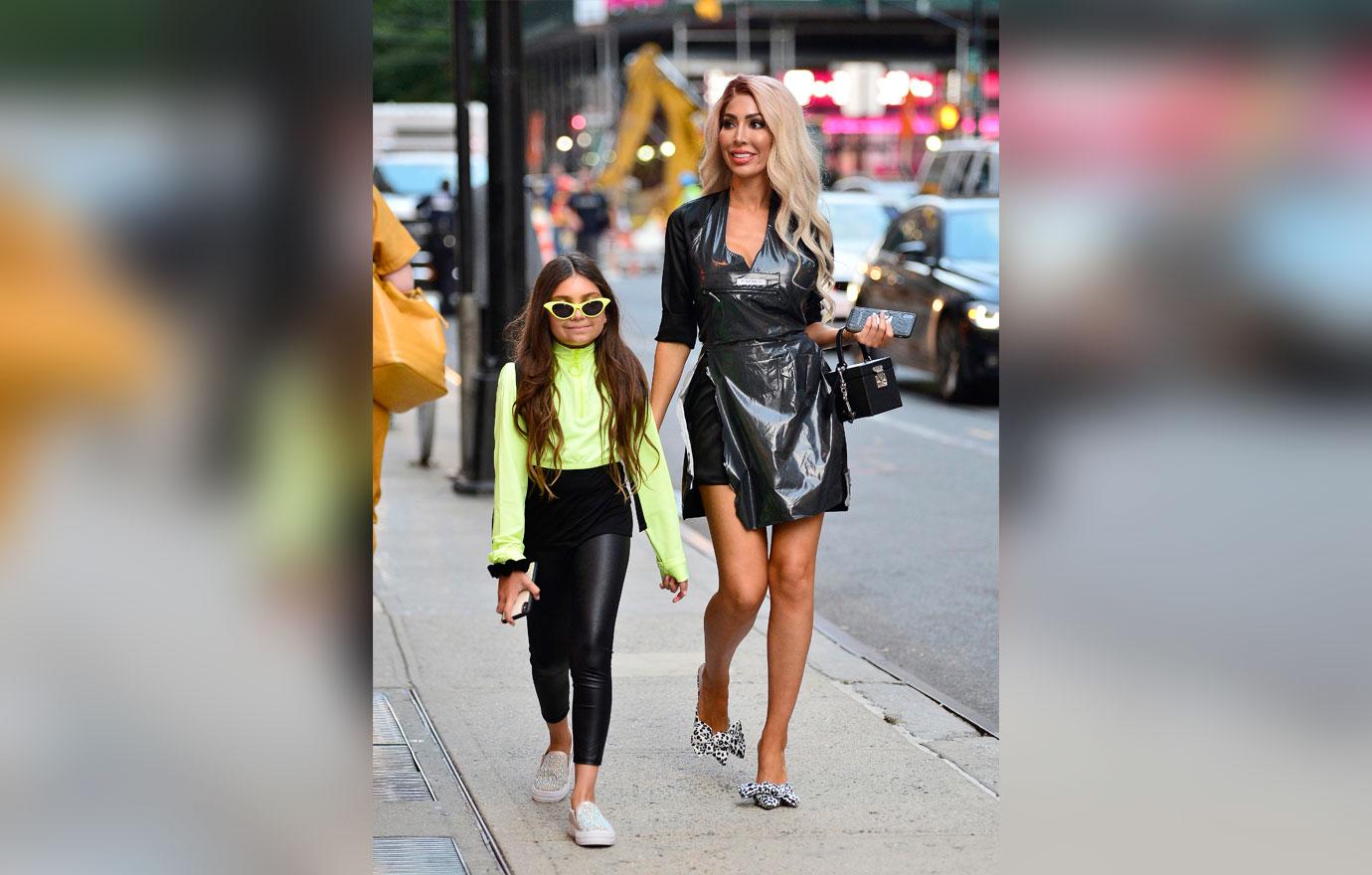 "Wow who in their right mind would think this is appropriate for a ten year old?" one user asked. Farrah has yet to respond to the comments regarding the video.
Article continues below advertisement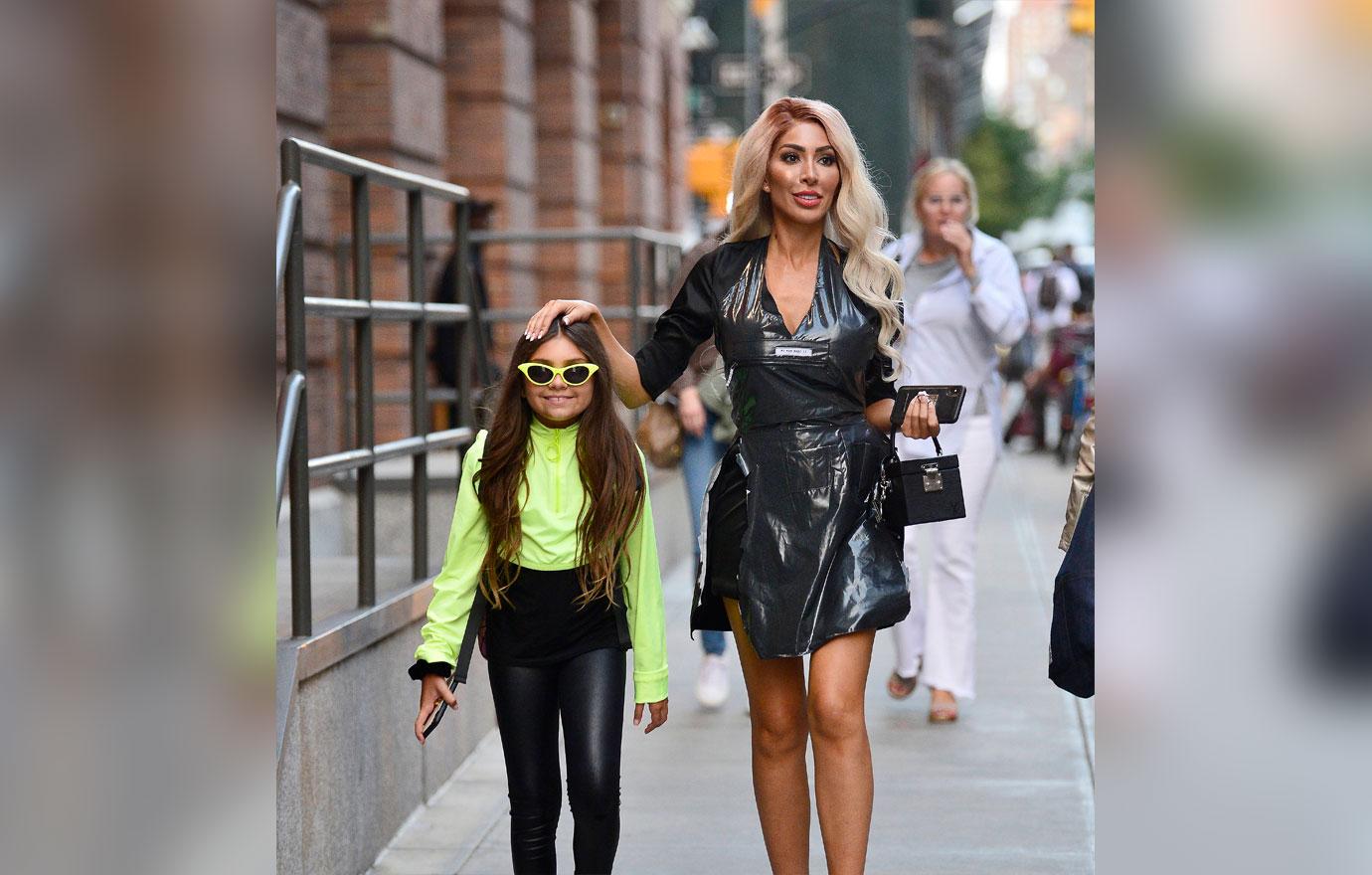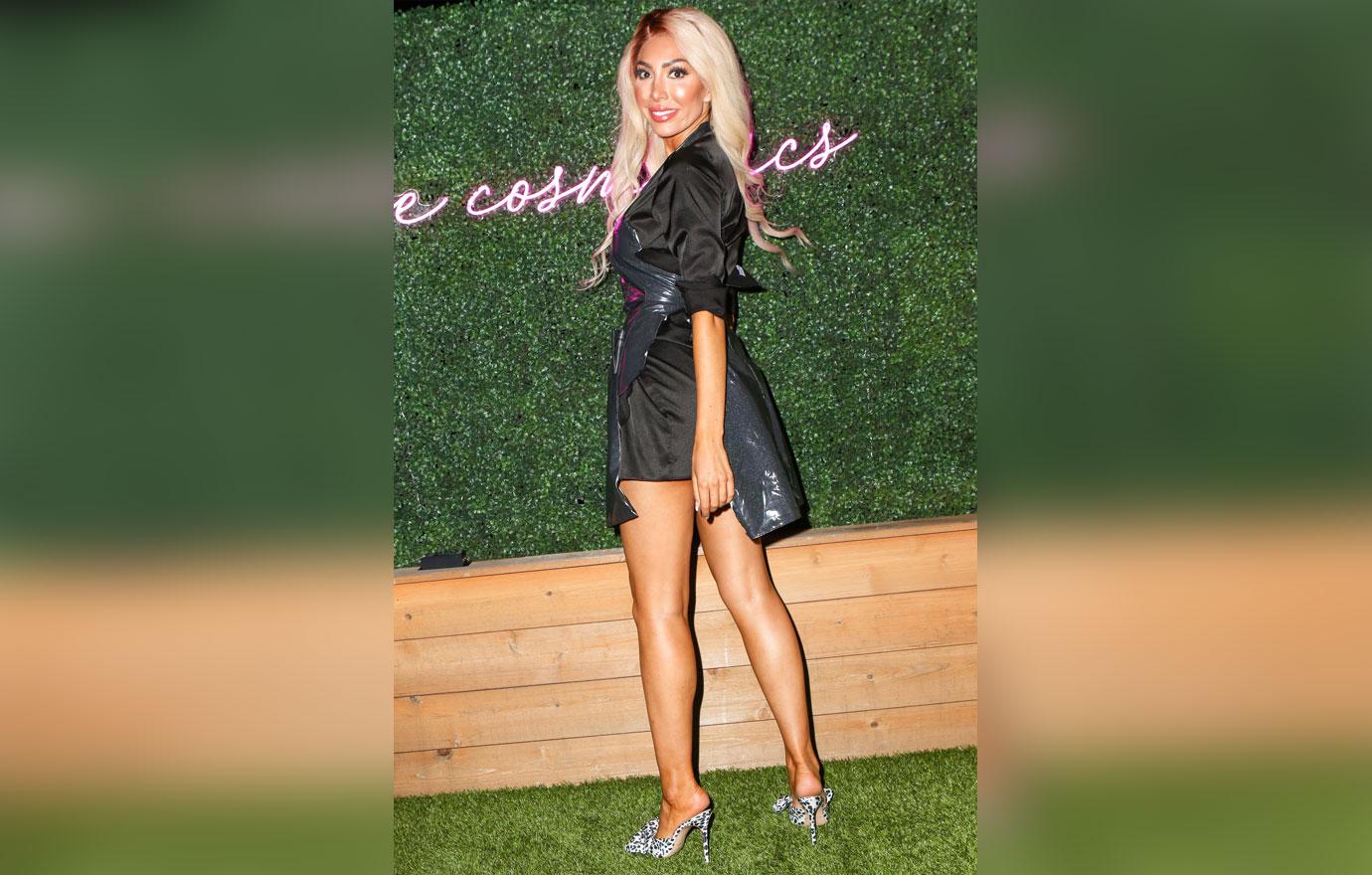 "Thank you to @labiennale great feature films, top red carpet, an great to have child actors in the films & on the red carpets Sophia Laurent is my best date ???? Hair & Makeup @harrychik @areastile wearing @christopheguillarme #fashion #style #beauty #momlife #momanddaughter #venicefilmfestival2019 #farrahabraham #venicefilmfestival," Farrah wrote on Instagram sharing a photo of them at the event.
Article continues below advertisement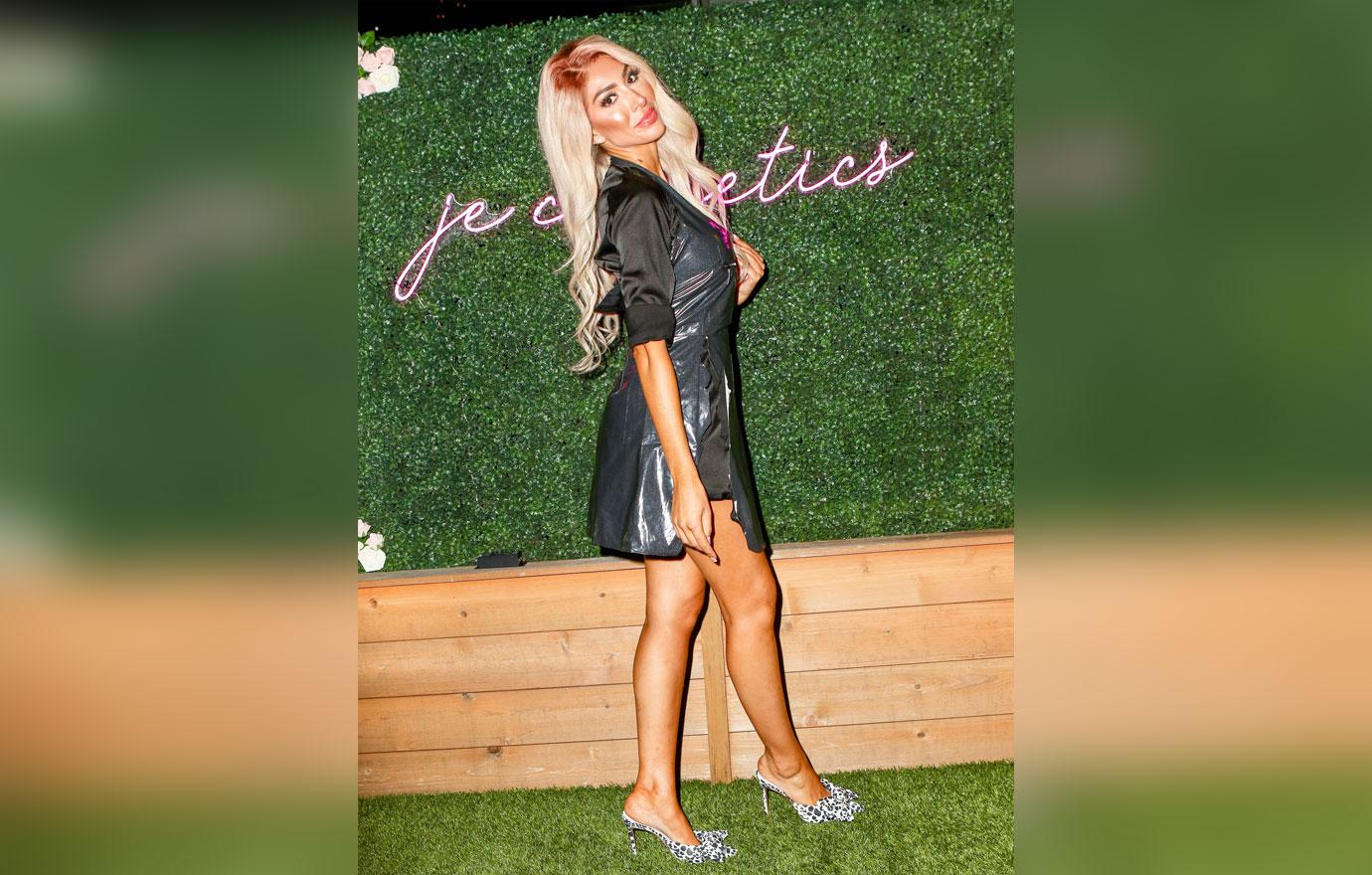 "Her daughter was the only kid I've seen on that red carpet but to walk the red carpet was free for anybody that wanted to walk it, plus you get a free dinner for two," one user wrote.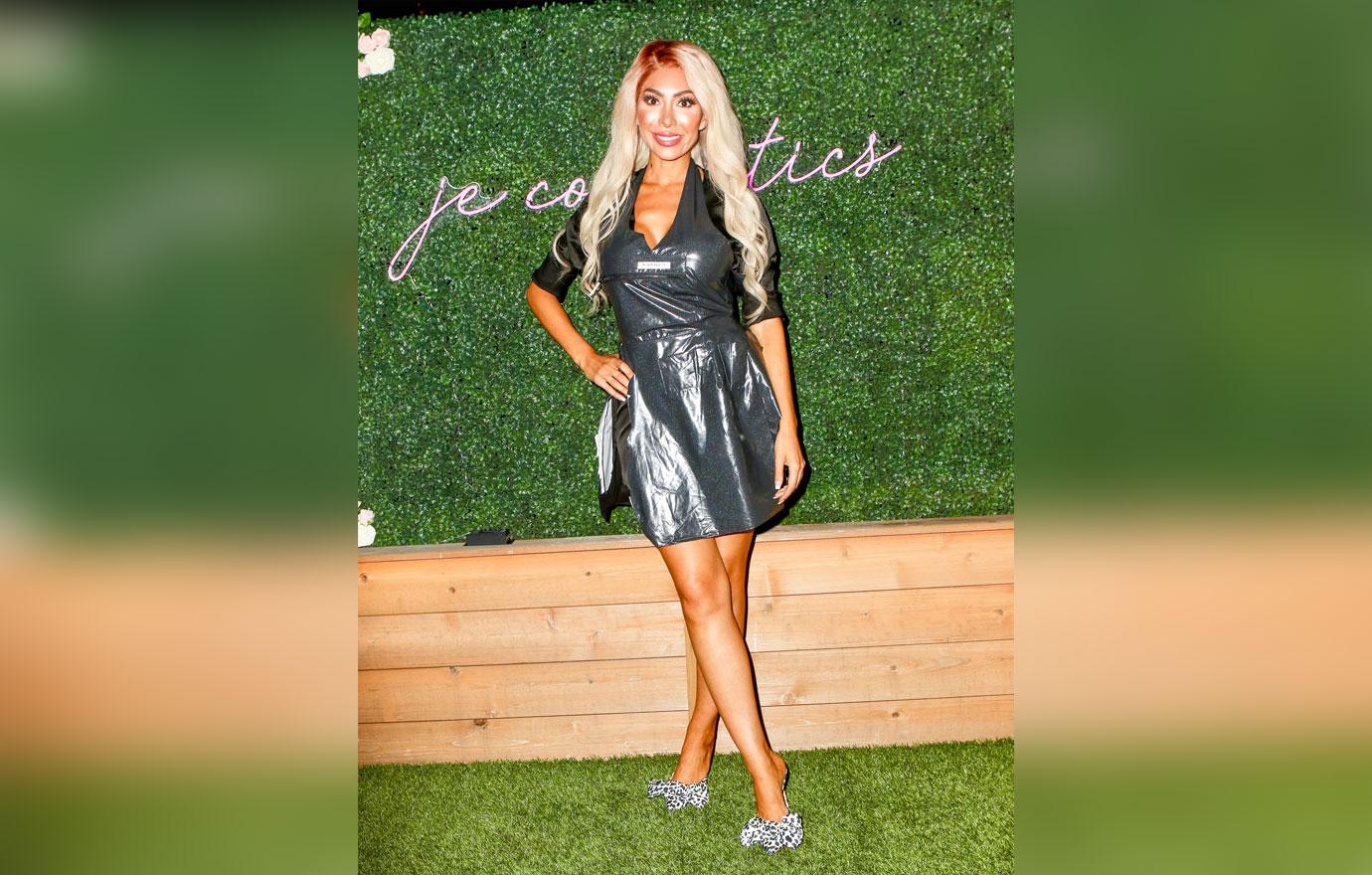 Another user asked, "Does your daughter even go to school? Just because you can't get a date anywhere does not mean make your daughter go to all these adult events."
Article continues below advertisement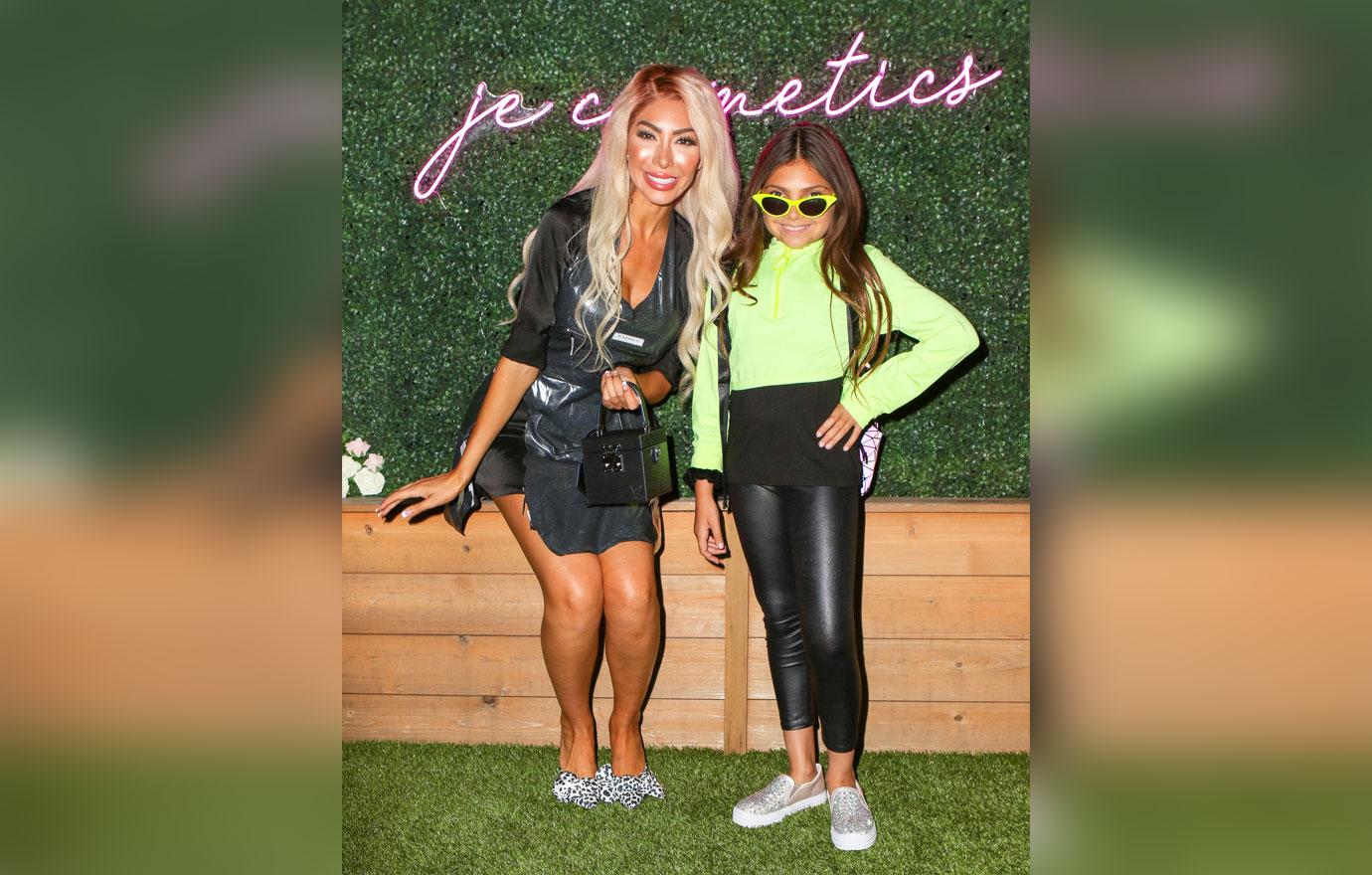 "Poor kid, but she is the only one who would be your date," wrote another.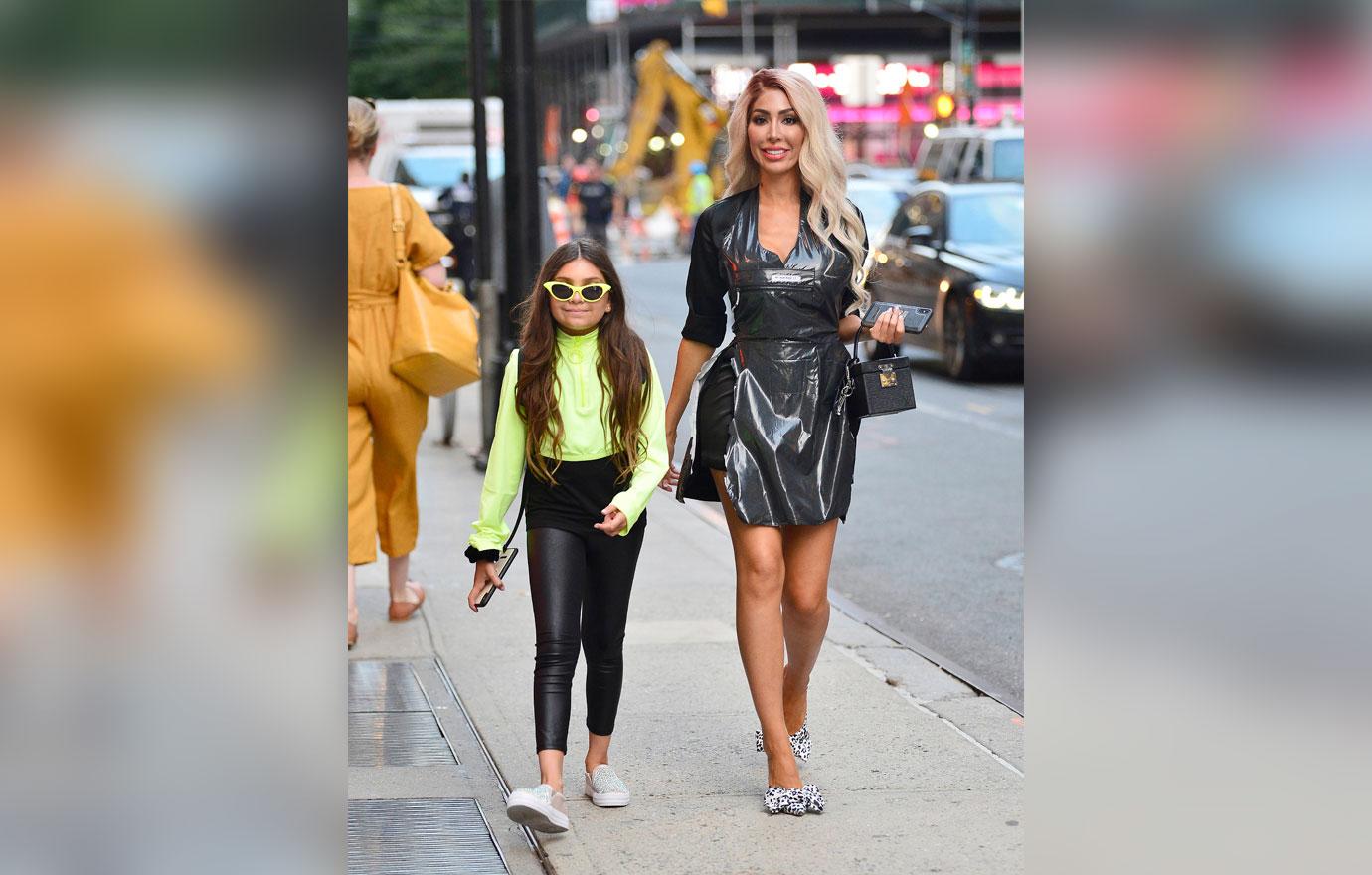 Another wrote, "Poor Sophia should be with other kids playing instead of posing for pretend pictures!! She will have no friends like her Mom!"
Article continues below advertisement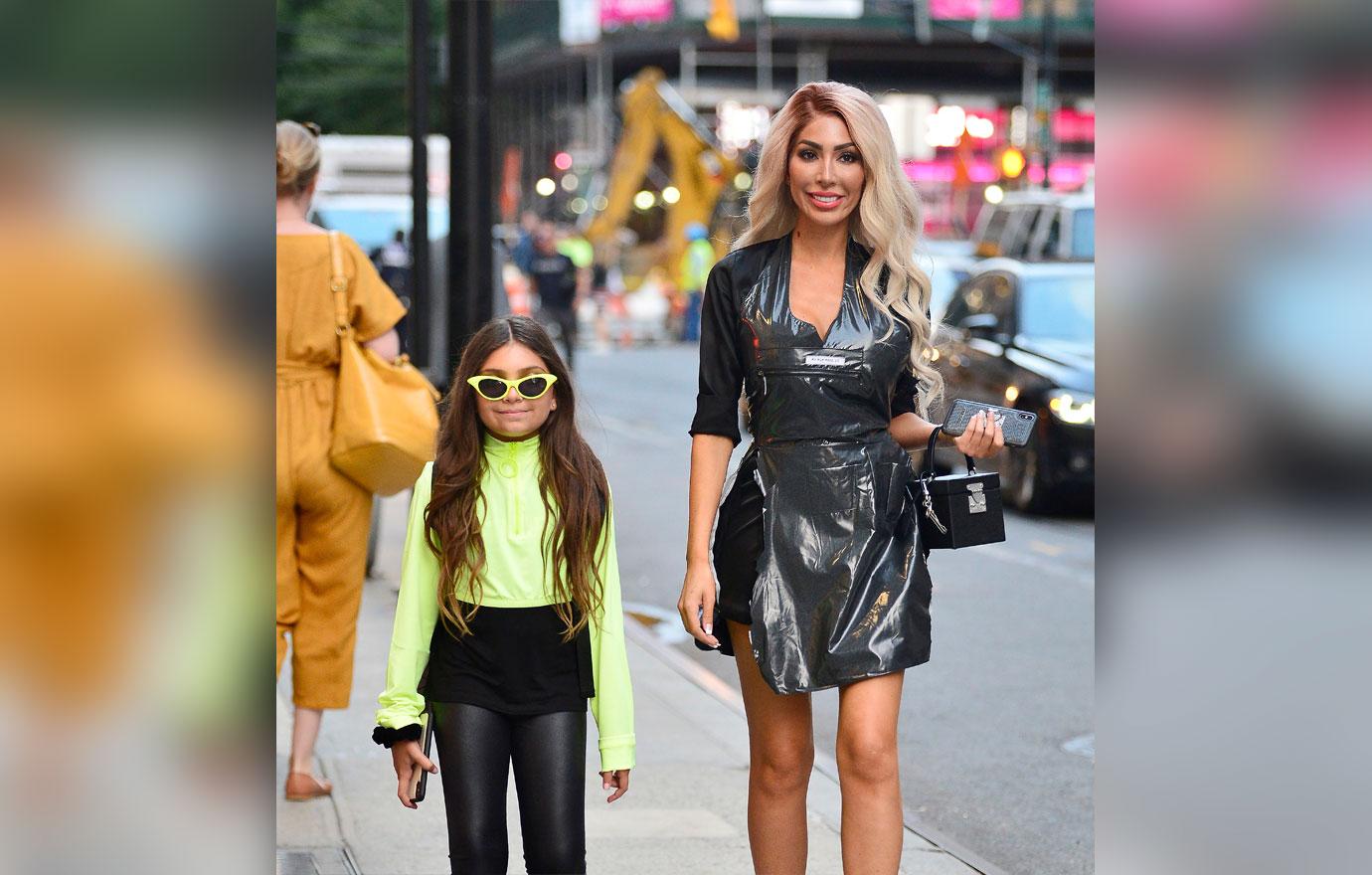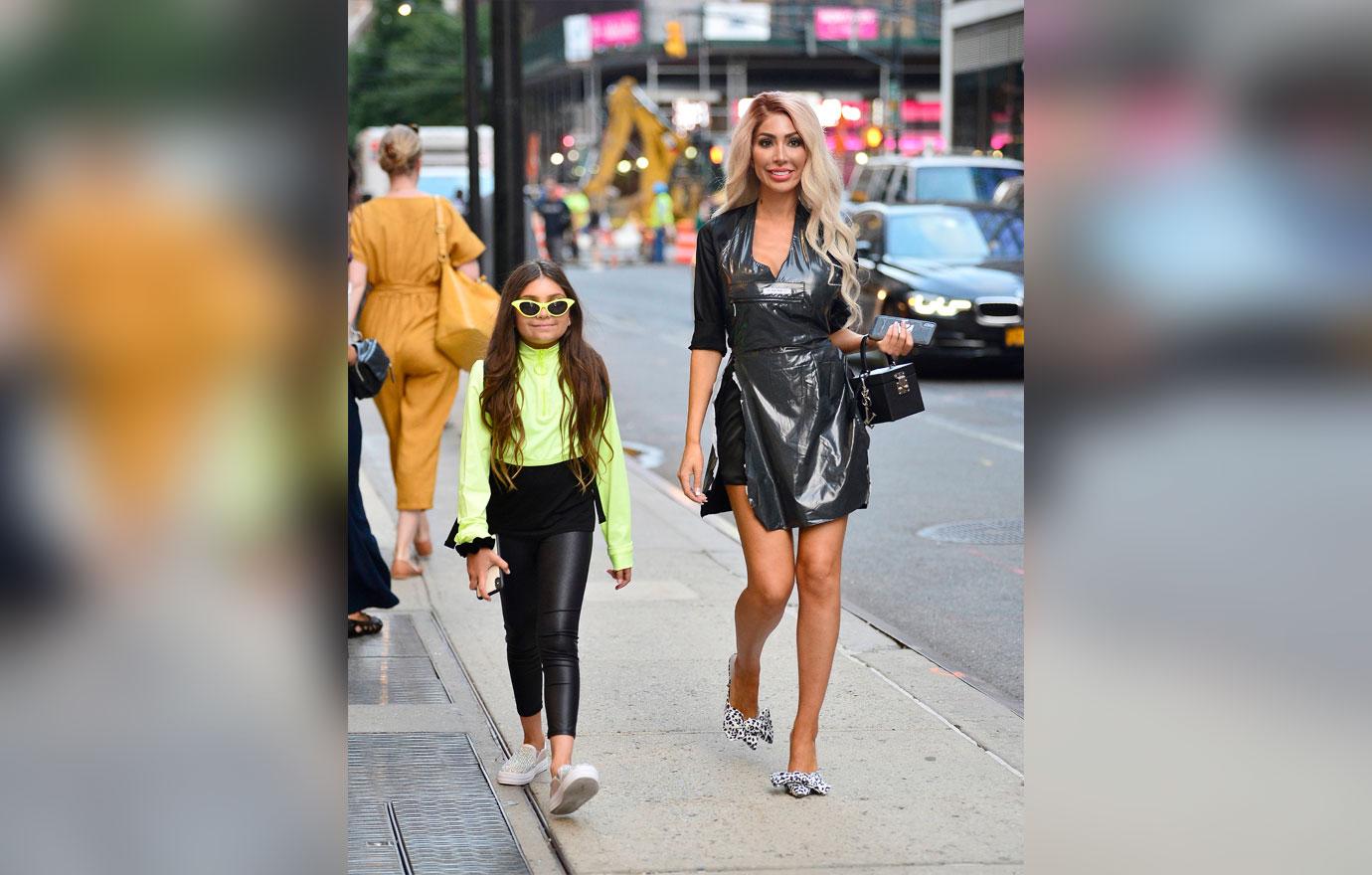 Stay with OKMagazine.com for all updates on Farrah!